Over the past few years, cruises have become increasingly popular across the globe. While much of this has been because of a slightly lower cost, it hasn't meant that they've compromised on luxury or quality. Instead, the majority of them have become much more attractive than they used to be, with this bringing in quite a large number of cruisers. Despite being such high-quality, there are a variety of things that people should be careful about when they're on the cruise.
While everyone will naturally keep safety in mind, one of the few things that they may overlook is the water that they're drinking. This shouldn't be the case, as there can be several health risks associated with not drinking fresh water that's been treated. As a result, everybody considering going on a cruise should ensure that the cruise line uses a water filtration system such as the one Merus is known for. Merus specializes in treating seawater because seawater can have certain challenges such as marine growth of all kinds. Neither energy nor chemical additives are needed to maintain the effect. You want to know that the water on a ship is not only healthy but sustainably treated.
There are a variety of other things that many cruisers may want to try to ensure so that their trip is as high-quality as possible.
How To Raise Your Cruise To The Next Level
Going on a cruise is one of the most enjoyable trips that anybody can go on. However, that doesn't mean that they should settle for a standard holiday. Instead, there are a few specific things that anybody can do to ensure that their cruise is unforgettable.
One of the more obvious things that people will be able to do is to upgrade their cabin. Depending on the cruise line, doing so might not be as expensive as many people may believe. In some cases, it might only cost a few hundred dollars extra.
Alongside this, they can arrange an in-cabin surprise for themselves or anybody they'll be sharing the cabin with. Many cruise companies may offer themed cabins on request, although this can vary drastically from one cruise liner to another. It will also cost a little bit extra. However, it could help make the trip a little bit more special.
Not all of the ways that someone can enjoy a cruise has to happen on the boat. Instead, there will be a variety of in-port activities to take advantage of while on the trip. Many of these will be offered by the cruise liner who should also arrange all of the details of these activities.
Depending on where the ship will be docked, these can range significantly. It could include shopping trips to swimming with turtles and everything in between.
How Cruise Lines Have Gone Eco-Friendly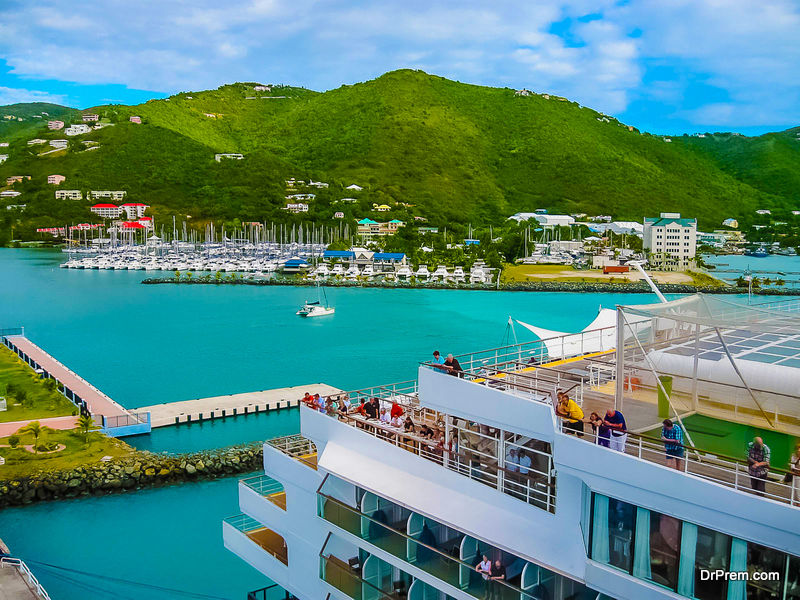 One of the primary benefits of using a water filtration system on a cruise, aside from the health benefits, is that it has allowed cruise lines to become much more sustainable. However, this hasn't been the only way that this has been improving. In contrast, there have been a few notable methods that many cruise companies have used.
Perhaps the most notable of these is that quite a large number of them have gotten rid of single-use plastic. While this has meant that drinks and other items that used to come in plastic may now be slightly more expensive, they're doing much less harm to the water while still being enjoyed by the guests.
A significant number of cruise liners are changing the design of their ships in various ways. The majority of this has been done by implementing different technologies into the overall boat. Some of the most notable of these focus on the engine and fuel systems that they use. This can often be some of the less eco-friendly aspects of the companies.
By doing so, they're cutting down on the amount of fuel that's needed on a cruise while making use of solar power and much more. As a result, they'll be releasing much less carbon into the atmosphere which is a positive aspect for everybody.
With all of that in mind, cruisers should be able to take full advantage of a cruise without having to worry about its environmental impact. This will mean that everybody will be able to kick back, relax, and enjoy the trip.
Article Submitted By Community Writer