Having a stylish home and a beautiful garden is of no use if they stink. Collecting scrap for compost is a common thing in many homes.It is important to have a good countertop compost bin which will conceal the stink and will keep pesky flies away. There are several stylish contemporary countertop compost bins available in the market.
Full circle fresh air countertop compost bin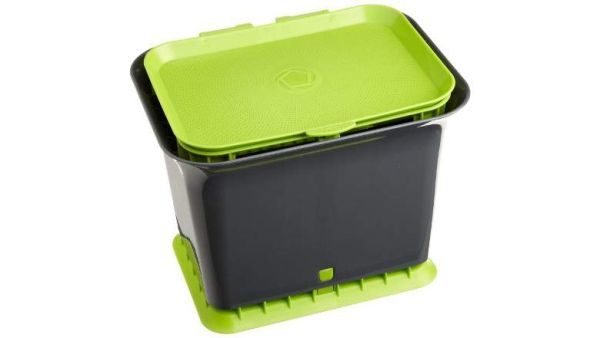 This compost bin has a unique design. The bin has been designed in such a way that there is maximum airflow to your kitchen waste. This air helps in drying the scraps and ensures that no liquid remains at the bottom of the bin. Thus there is no smell,no flies and no mess. It has a push button opening system. The bin is made from steel and eco-friendly plastic, and is available in four vibrant colours. It is dishwasher safe and has 2.5-gallon capacity.
Green stoneware kitchen compost crock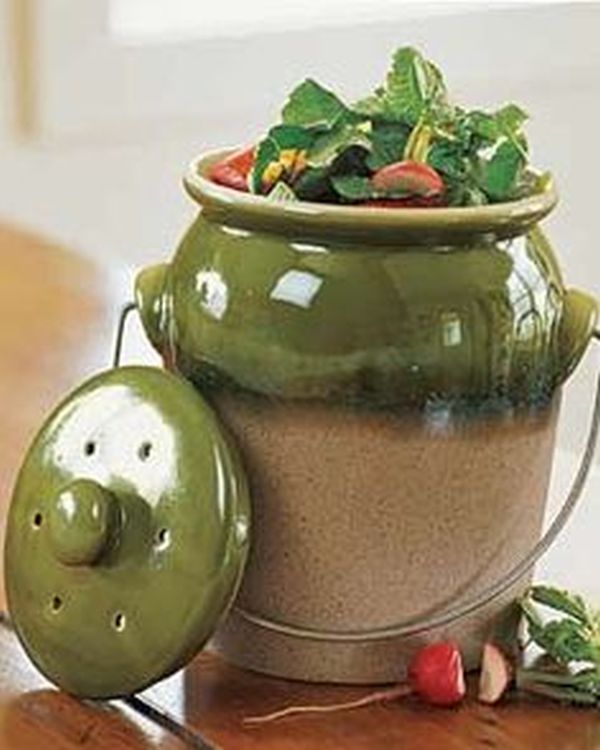 The capacity of this crock is one gallon. The crock is made from glazed stoneware with green and brown glaze. It has an attractive handmade look and is dishwasher safe. Charcoal filters need to be kept close to the lid to prevent flies and stink. There are chances that wet scraps may collect at the bottom and raise a stinking smell. The top portion of the compost bin is narrow and therefore, it may be difficult to empty the bin.
Oxo good grip compost bin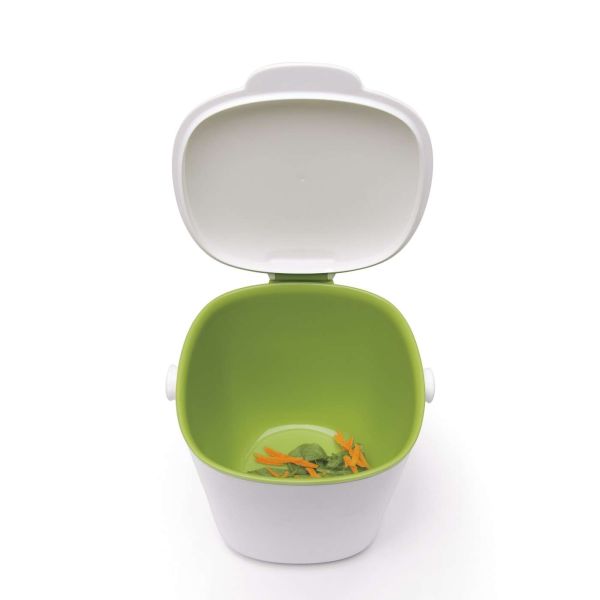 This compost bin is big in size and has a quick to flip lid. The interior of the bin is smooth. This prevents the build-up of food and liquid inside the bin. It has a contoured bottom. The lid can be removed easily. This makes emptying the bin easy. Oxo compost bin has a rotating handle which can be managed easily.
Compost bins from VermiTek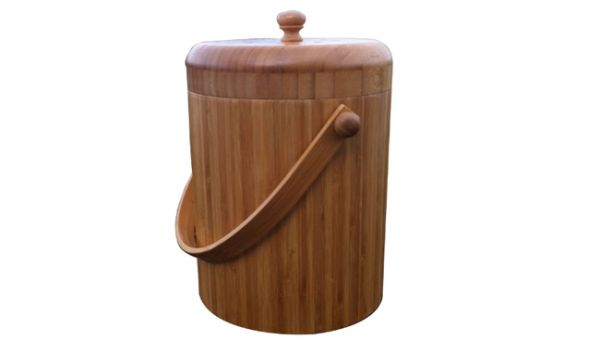 The stainless steel compost bin from VermiTek has a steel body and it is durable. This stainless steel compost bin is rust resistant. This pail has a heavy handle and can be carried easily. The pail can be cleaned in the dishwasher. The VermiTek bamboo compost pail is also a good product. This bamboo pail has an air vent in the lid. There are charcoal filters which help in keeping odour away. Bamboo compost pail is easy to clean and it has as a removable plastic bucket.
The Green cycler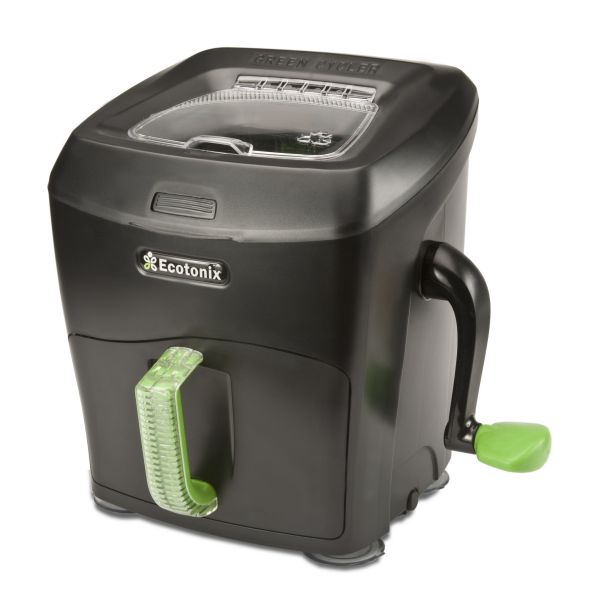 This is a bin, food shredder and recycler. It has a crank handle and a stainless steel blade which chops the scraps. The bin is provided with suction cups of good strength which help in keeping the bin in place. There are micro vents which help in fast decomposition. The system has a Zeofilter. This cannot be replaced and it can be recharged in sunlight.
Norpro kitchen composter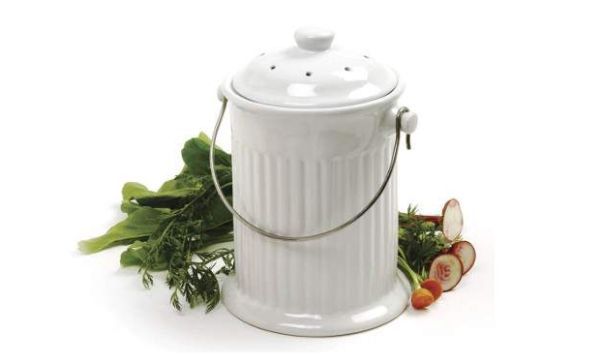 This compost bin is 11.5 inches tall and has a storage capacity of 1.5 gallons. The lid has a charcoal filter which helps in keeping odour away for about 6 months. The charcoal filter is disposable. The compost bin is dishwasher safe. If you are going to clean the bin in the dishwasher,do not use the compostable bag liners. Please note that the ceramic lid is not airtight and wet compost may get collected at the bottom.
EcoCrock compost bin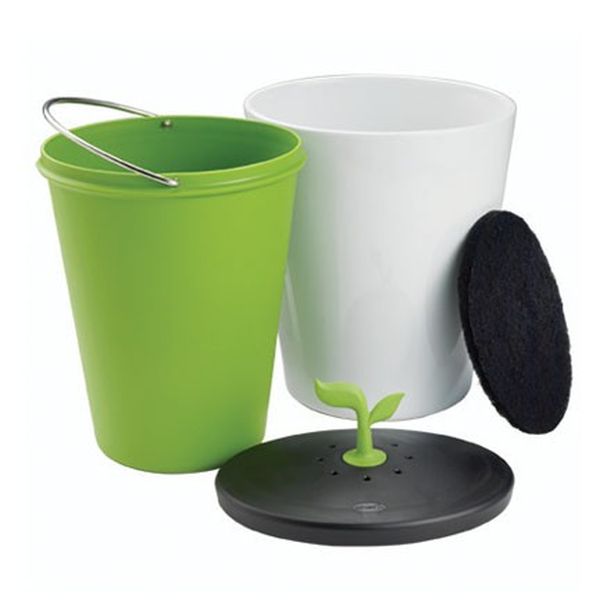 Below the lid is present a charcoal filter. This charcoal filter helps in better airflow and helps in the decomposition of the material faster. The outer portion of the bin is made from ceramic. Inside there is a green plastic bucket. This bin comes with two filters.
These stylish compost bins not only look attractive but also do their job well. Keep all the awful odours and annoying insects away with these well-designed compost bins.