There was a time when parenting was more of a traditional approach. Our parents used to guide us how to take care of our children, who were sometimes guided by their own parents. However, now that time is long gone. Most of us live in nuclear families with very little contact with our parents. Therefore, parenting becomes an exceedingly difficult task for most of us. Nevertheless, although modern life has taken away many helpful traditions from us, in turn, it has also given us something. And what's that? Gadgets! So here are some wonderful eco friendly gadgets for new parents. Take a look at them!
11 – Best eco friendly gadgets for new parents
1. Hatch Baby Grow diaper changing pad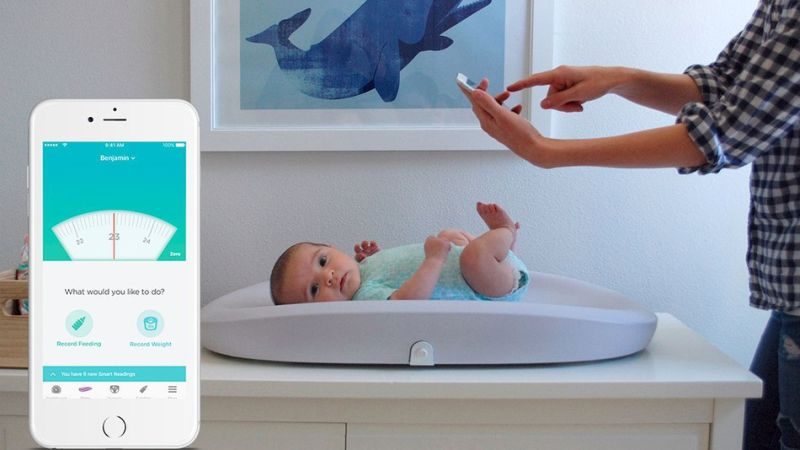 The soft and cushy changing pad acts as digital scale too, tracking the baby's bodyweight, feeding amount and diaper changes. The data is sent to your smartphone via an app with which you can track in time.
2. Maxi Smart Stroller
Eco friendly gadgets for new parents such as this sleek stroller is one of the must-have parenting gadgets. It's beneficial for both baby and mother. The unique LCD dashboard can track distance traversed, speed, amount of calories burned by mom and so on. There are in-built taillights and headlights, along with rear-wheel power generators which provide the energy for the LCD system and to charge your phone's battery.
3. Babynes formula dispenser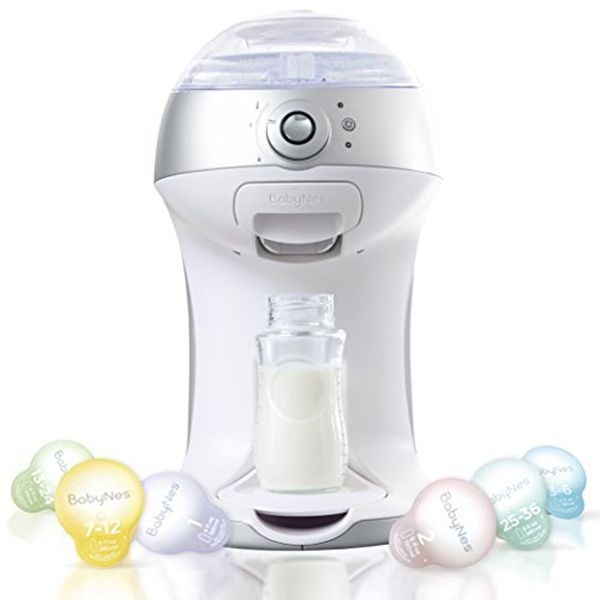 Babies need to be fed in regular intervals, day and night and most of your time would go in washing and cleaning bottles and preparing formula. This definitely tires out new parents so this formula disperser is like an answer to your prayers. The Babynes formula machine is one of those must have parenting gadgets for parents of bottle-fed babies.
It can be used according to the growing needs of the baby as it has formula capsules which you can use according to the baby's age, up to 36 months or three years. Seems like a good investment, as you only have to put the bottle underneath the dispenser after feeding the capsule into the machine – you get a lump free, right temperature formula in less than a minute.
Baby gadgets like this one are wife- enabled, and can track the baby's growth, send feeding alerts and when you have to order formula. Another bonus is that there is a registered dietician on call always to answer your nutrition queries and create an accurate feeding plan for the baby. With so many pluses, this product is definitely a must-have gadget.
4. Paint
You might be wondering why paint is on the list of gadgets. It's because eco friendly paint is a choice you should make, while you're buying all these nursery gadgets. Paints like Benjamin Moore's Waterborne paint base and paints can be used to paint the nursery, so that there are no fumes and VOCs in the nursery. Environment friendly paints are asthma and allergy free, which is so important to keep your tiny baby safe.
5. Ergo Carrier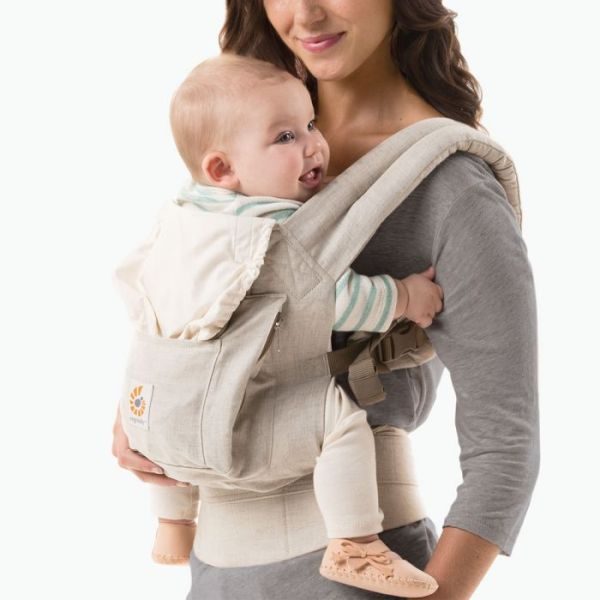 Check out the Ergo Carrier to help you carry your baby around. This is one of the eco friendly gadgets for new parents about which there is no doubt that it is required. It makes it easier to carry you baby around, so that she is never far from you. With the Ergo Carrier, you can even go hiking together with the new baby.
6. Lightweight rocker
This automatic rocker can be the rocked by just pushing a button, so that your aching arms gets a break. Your little one will love being rocked in it and will soon be rocked to a gentle snooze. The rocker is lightweight and can be folded up too, so that you can carry it with you when you travel.
7. Infrared digital baby thermometer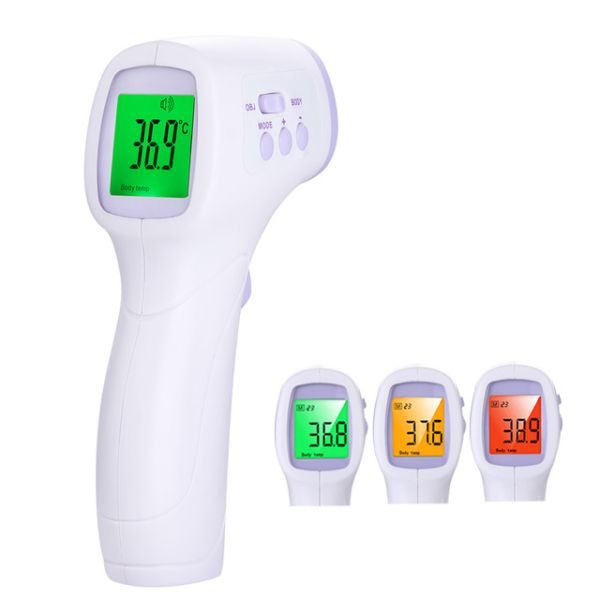 There are many infrared digital baby thermometers available online and offline, which are extremely useful eco friendly gadgets for new parents. These thermometers make taking the temperature of a cranky and upset baby much easier.
Also, as you only have to point the thermometer at the baby's forehead, you never have to wake a peacefully sleeping baby to take the temperature. The whole family can use Infrared thermometers. You can also use it to measure the temperature of milk, food, bathwater and so on. And being non-contact in nature, there is no danger of the bacteria spreading to the baby from others in the family.
8. Home camera
The home camera from Withings Home is one of the eco friendly gadgets for new parents which sound really great. It has a live streaming feature direct to your mobile, and also allows you to interact with your baby when you're out. You can play soothing music at night through this device, which also acts as a nightlight. You can see all the best moments of your baby as it records data upto 30 days, and tracks indoor air pollution components too. With so many useful features, you can consider buying this excellent gadget for your baby.
9. Nail clipper with magnifying glass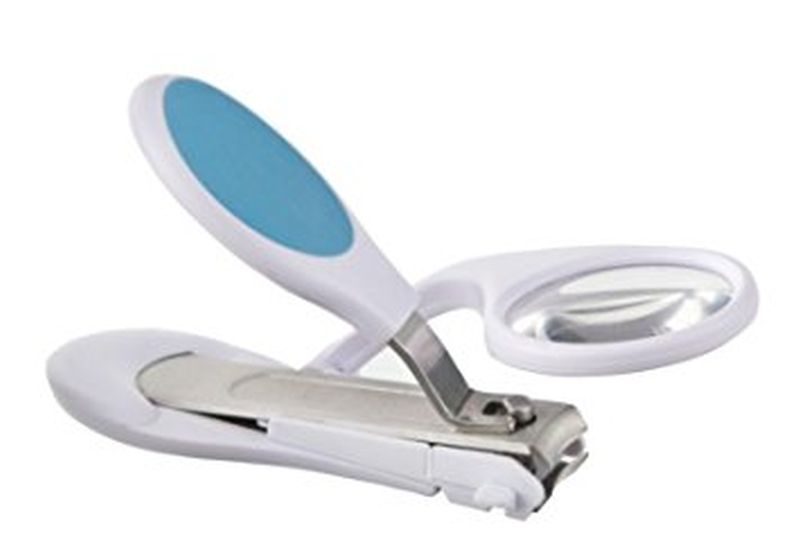 Baby nail clippers are one of the essential gadgets every parent needs. Clipping the nails of a little baby needs confidence. Many mothers are apprehensive about cutting their babies' nails. Nail clippers that have a magnifying glass attached make the job very easy. Baby gadgets like magnifying glass attached nail clipper may be a simple but undoubtedly one of the most important nursery gadgets you can own.
10. Ultra-modern bouncer
Eco friendly gadgets for new parents like the bouncer from 4moms mamaroo can give relief to your aching hands after doing all those baby related chores. Instead of you bouncing the baby, put your baby in this bouncer which offers five different type of motions. It can bounce your baby and sway him/her, soothing your baby and making him happy. The white noise feature can help your little one fall into a deep slumber too.

11. Anti-colic bottle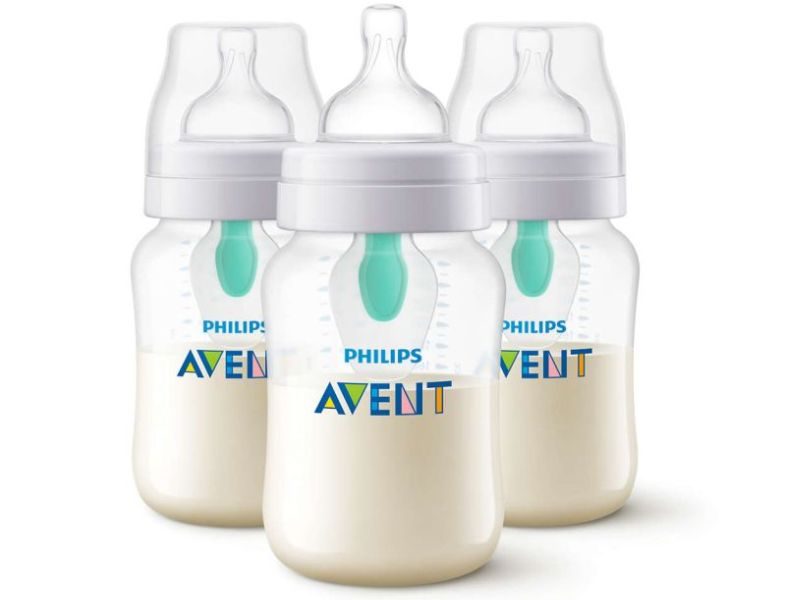 You can buy hi-tech anti-colic bottles from brands like Tommee Tippee and Philips Avent. Many babies suffer from colic and this discomfort makes them cry for hours. It's a very trying time for parents as it is very tough to comfort a colicky baby. So anti-colic bottles, which beep when the bottle position is too high or too flat (leading to regurgitation or air intake, causing colic) seem like a good investment for new parents. It also has a connected app through which you can get the data from the bottle. This is quite useful especially when the baby is with a caregiver or babysitter.
Final Words
Gadgets that are safe for the baby and safe for the environment are the best for your little darling. Parenting is tough, and new parents can be overwhelmed by the list of things required for the baby.
Parents have to prepare for the new baby by buying everything from the crib, feeding bottles, strollers etc. These and other gadgets can make the lives of parents much easier and eco-friendly gadgets for new parents can make sure that baby products are extra safe for the baby. New parents have many concerns on how to take care of their child.
We all like to take care of our baby's needs in a sustainable manner. These gadgets are healthier and safer for babies as they do not have any harmful chemical substances which can affect the baby's health in a negative way. Through this list, you might have got a good idea of what kind of gadgets you can use to make parenting easy and eco-friendly.