Mobile phones have become a basic need for most of the world's population now. Right from texting to calling and video-chatting, cell-phones are dominating our lives on a daily basis. According to the 2015 Mobility report by Ericsson, the number of smartphone users was 2.6 billion. The report predicted that the number would grow to 9 billion by 2020. With the undeniable effects of global warming, more people are becoming concerned about the planet. As a result, they have become more conscious about the effect of their phone choices on the environment. Again, most smartphone producers have also taken the challenge and have begun integrating eco-friendly features in their devices. So,here is a list of 8 most eco-friendly mobile phones in the world.
Eco- friendly features 
The degree of environmental sensitivity of phones varies. However, the general features of an eco-friendly smartphone include; reduced energy consumption, non-toxic materials etc. Broadband Choices also mention phones of recyclable materials. Other indicators of eco-friendliness are durability and low radiation emission rates.
Motorola W233 Renew is among the first environmental friendly phones. It was the first certified carbon-free smartphone. Over the years, a number of phone manufacturers have striven to follow suit with significant success.
8 most eco-friendly phones in the stores today.
Microsoft Lumia 500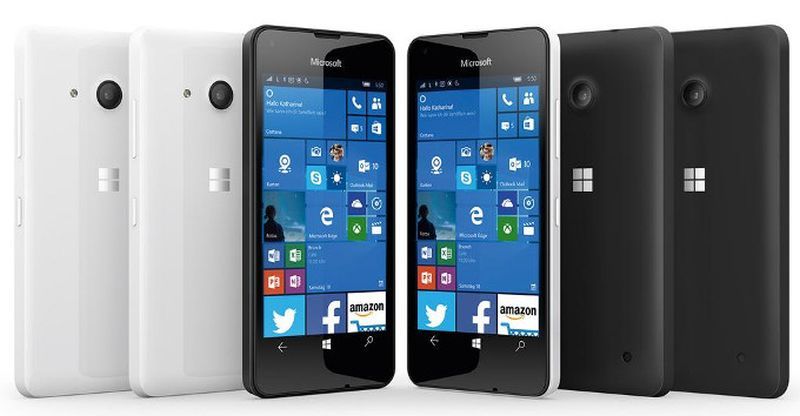 Though it is not one of the most popular smartphones, Microsoft Lumia 500 has very notable eco-friendly features. It has zero percent nickel and plastic. It also has no brominated flame retardants. Its radiation levels are extremely low. In addition, it has a highly efficient energy use.
Sony Xperia Z 
Sony has stood out as the best phone manufacturer in the industry. Currently, it has focused on making eco-friendly gadgets. Its latest Xperia Z model is one of the environmental friendly phones. It is largely made of recyclable materials. Sony's goal is to attain a 100% environmentally friendly product line. Xperia ZR, Xperia SP, and Xperia Z have all epitomized the mobile phone manufacturer's focus on attaining a zero environmental damage by any of its phones.
iPhone 6 Plus, and above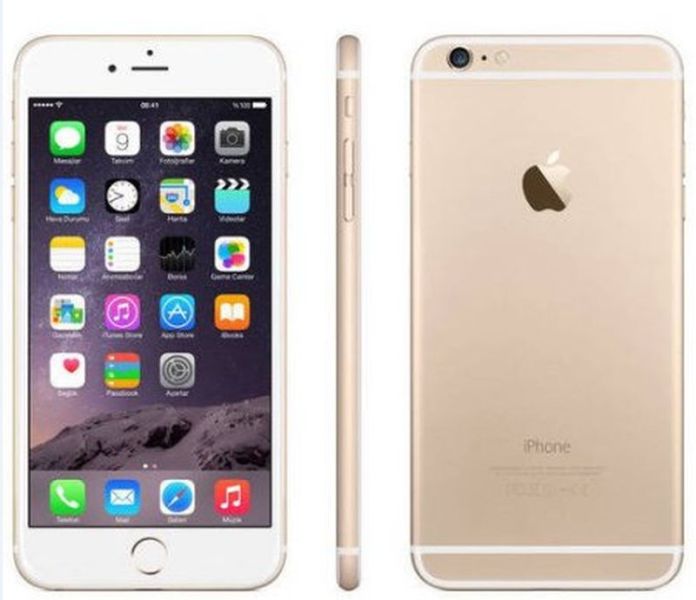 Apple has made significant efforts towards producing eco-friendly smartphones and devices. The latest iPhone models from iPhone 6 Plus to iPhone 7 plus have a recyclable enclosure. They also come with highly efficient power adaptor. It is hoped that the iPhone 8 and later versions will have more eco-friendly features.
Samsung Captivate 
This mobile company has shown greater concern on the environmental impact of its devices. Samsung Captivate is the greenest model they have produced so far. It has substantially reduced GHG emissions and low radiation. Additionally, its materials are recyclable.
Ascend W1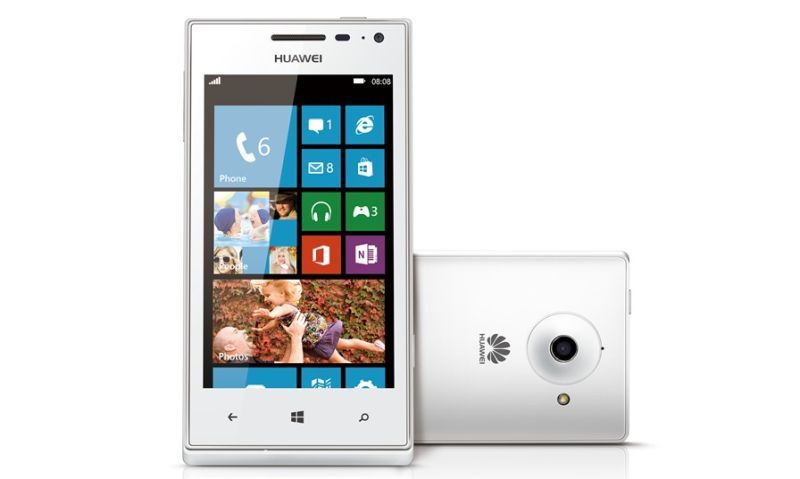 Huawei's Ascend W1 is considered among the most eco-friendly smartphones because of its low hazardous materials and high performance. It is entirely made of recycled plastic. At maximum efficiency, the battery can last the whole day even with an internet connection. The radiation levels are also very low.
Delta V 
Neda Design's Delta V is the first energy independent smartphone. It charges through three different methods. They include photovoltaic film casing, triboelectric and piezoelectric films. It does not need a charger. The nanogenerators placed under the films convert the slightest movements or vibrations into energy for use by the phone.
Recycle phone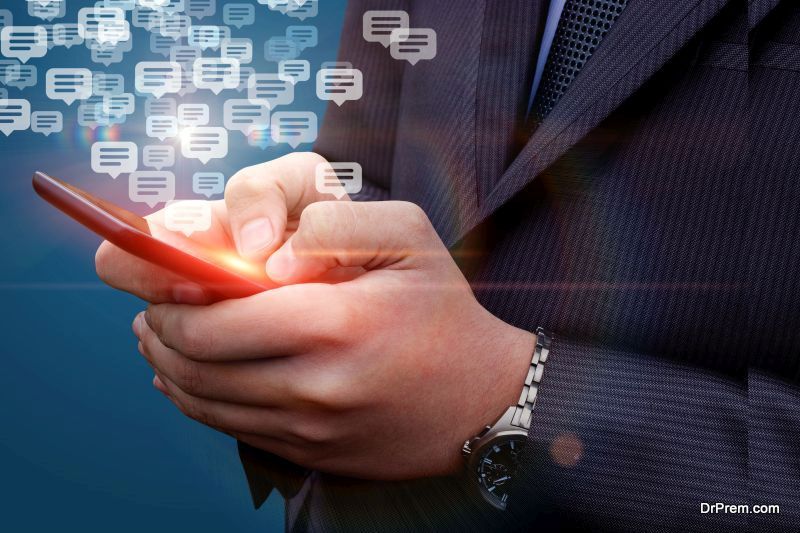 It holds the record of the first phone built using natural products, grass clippings and reclaimed phone parts. The casing is of specially treated grass clipping and recycled resin. Unfortunately, it is not being produced for the mainstream phone market.
Fairphone 2 
It is the undisputed King of eco-friendly mobile phones. All the others trail it on environmental sensitivity and performance. It is built using recycled plastic and aluminum. The company strictly controls the materials used to build this phone. To ensure durability, Fairphone manufacturers provide a do-it-yourself repair tutorial. Most consumers consider it the phone of the future. 
However, it is important to point out that the lack of popularity of some of these gadgets is because the average smartphone user still puts the quality of performance above the environmental impact.
If you are looking to stimulate your green thumb even more, here is a list of smartphone apps which will help you to contribute for a greener world.
Mobile Phone Apps That Encourage a Greener Lifestyle
Smartphones have truly become an inseparable part of our lives for all the benefits they offer and for they have made our lives so convenient. Out of the many things that they enable us to do, encouraging us to embrace a greener lifestyle is one. Following are some of the popular and reliable mobile phone apps that help people lead a sustainable life.
Rippl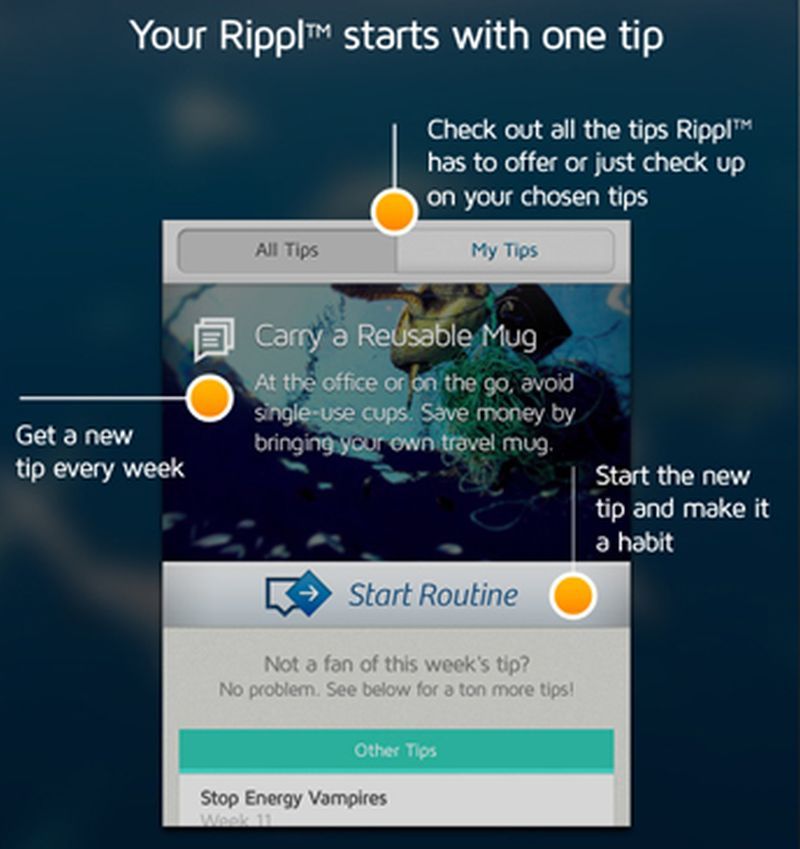 Launched by Invoke and Ocean Conservancy, Rippl is a mobile app that reminds people the need of living a green life. You can set personal goals and then check your progress whenever you want. With this free mobile application, you can make simple yet extremely rewarding sustainable choices weekly with the help of free living tips. Every tip comes with a customizable alert that helps users to transform their habits conveniently for leading a greener life.
JouleBug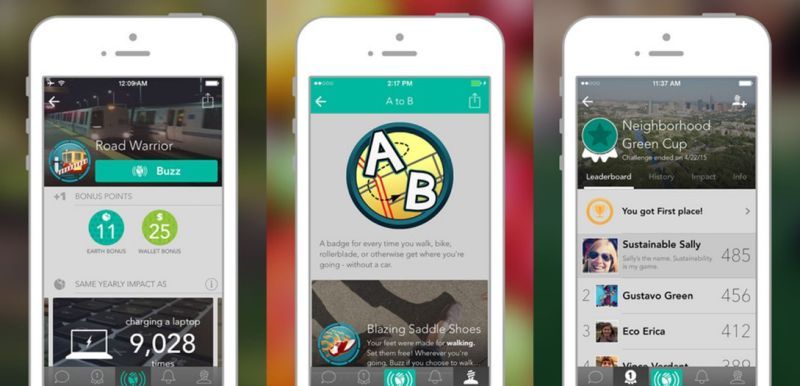 JouleBug is an app designed to enable its users embrace sustainability in a fun way. The interactive app would enable you to develop good habits that help save money and to save the environment. Using this sustainability app, you can achieve diverse sustainable achievements. Also, one can create a JouleBug Community for an organization and encourage employees to save water, electricity and to take many other eco-friendly initiatives.
iRecycle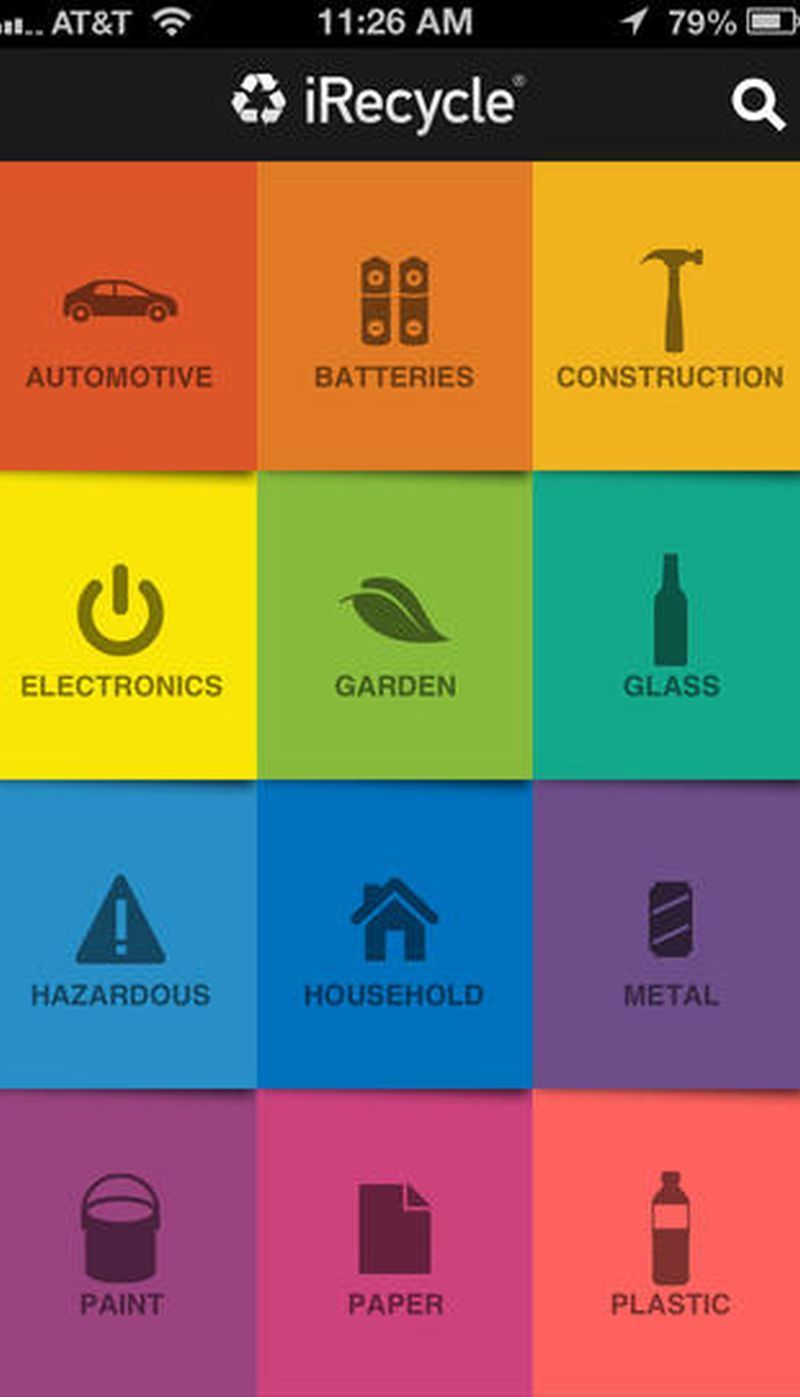 There are times when we aren't sure as to how and where to dispose our used electronics, paint and other items in a sustainable way. iRecycle is an app that has been designed to enable people find answers and solutions to this problem. Relying on it, you can find information on over 350 products, as to how you can dispose them without harming the environment even a wee bit. Suppose you select a used phone, the app will instantly suggest you a closest location where old phones are recycled or reused.
Zero Carbon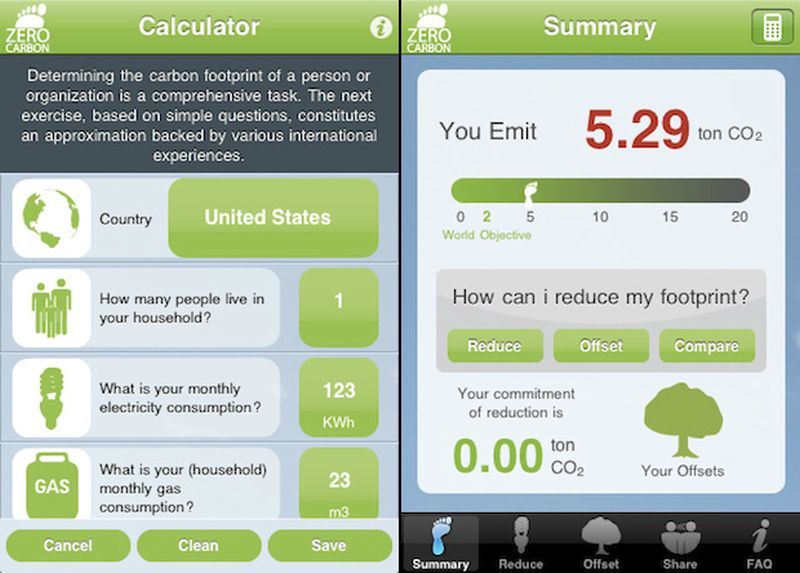 If you have this strong urge to make the planet a better place to live in, you can download the Zero Carbon mobile app. Like other fitness apps, it tracks your activities ranging from exercise to nutritional intake. The carbon footprint calculator of the app analyses your activities such as driving mileage, water and electricity consumption, meat intake and more. Based on the analysis, Zero Carbon generates a list of activities that you must complete to reduce your carbon footprint.
Ecoviate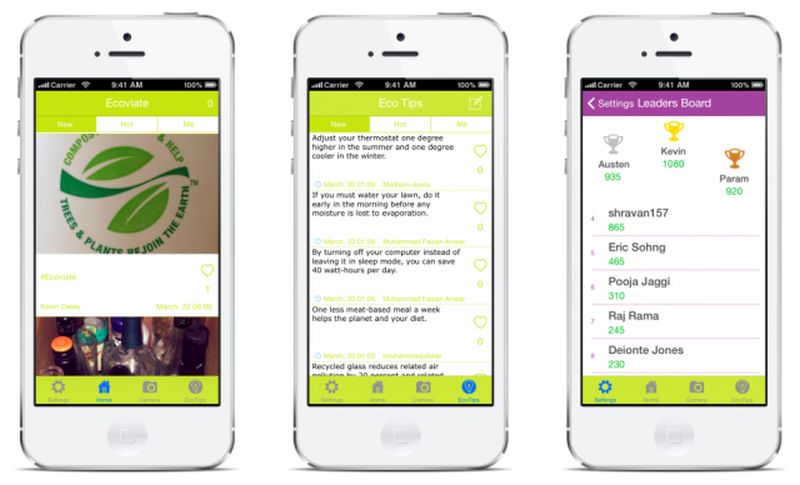 Ecoviate is a mobile app that offers rewards and discounts from popular brands including McDonald's and Best Buy to encourage people to lead an eco friendly life. In its efforts to spread social sustainability, the app offers eco-friendly tips on how to save energy, water and to do other things that can help reduce harmful impact on the environment.
Farmstand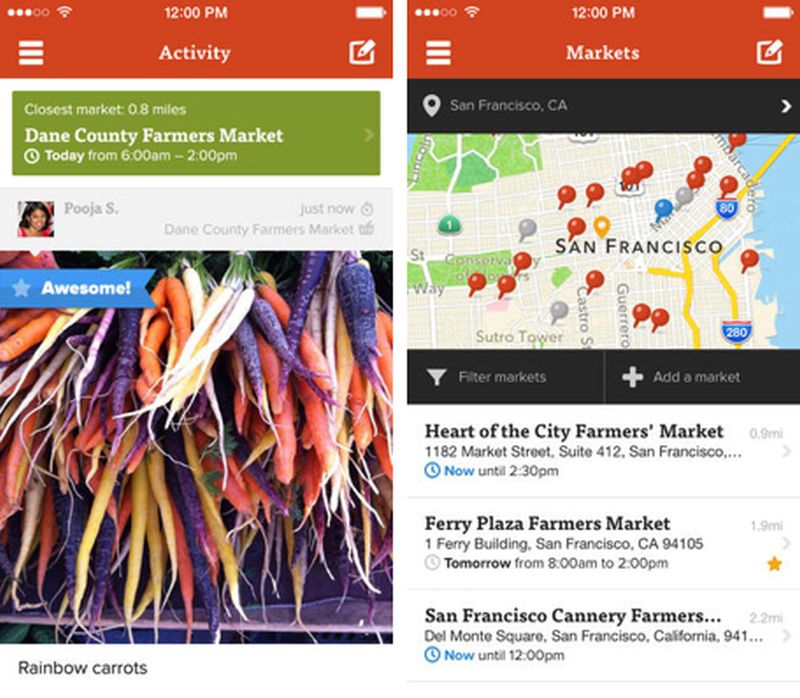 Consuming locally grown food is one of the stepsthat you can take to contribute towards the betterment of the planet. To help you do the same, there is this mobile app named as Farmstand. Using it, you can easily discover locally grown food in the closest markets. The app provides detailed information of each market, such as its opening time, direction, photographs, address and more. If you desire to promote your favorite farmer markets, you can share photographs and the related information as well.
HowGood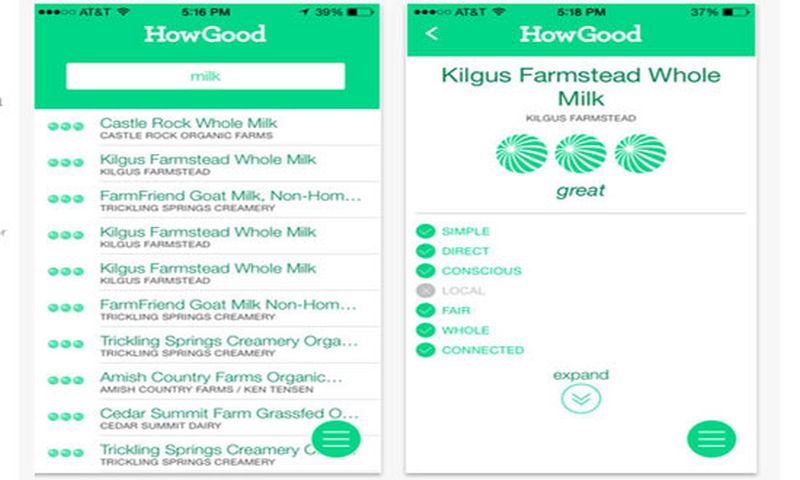 The choice of food that you make not only affects you but the environment as well. Therefore, it is your responsibility to make informed food choices and the HowGood mobile app enables you to do the same. The app has been designed to enable its users scan a product's barcode and trace all the related information ranging from ingredient sourcing, growing practices, food processing to community impact. 
People can lead a green life by combining their determination with technology. The best example of this is the mobile apps that encourage people to lead sustainable lives.
Article Submitted By Community Writer