What is the first thing that comes to your mind when you thing about shifting to a new house or apartment? Probably a list of furnishings you need for your new abode? Well, instead of spending extra dollars on new furnishings, lightings and other home decor accessories, why don't you upcycle old products in your home? This way you'll be able to create something affordably practical as well as elegant for your home interior.
Besides being affordable, the stuff designed out of ordinary household items or recycled materials serves also add a unique and original touch to the interior. Here are few creative DIY designs that you can create using nothing but old unused items from your home.
Chipped teacup bird feeder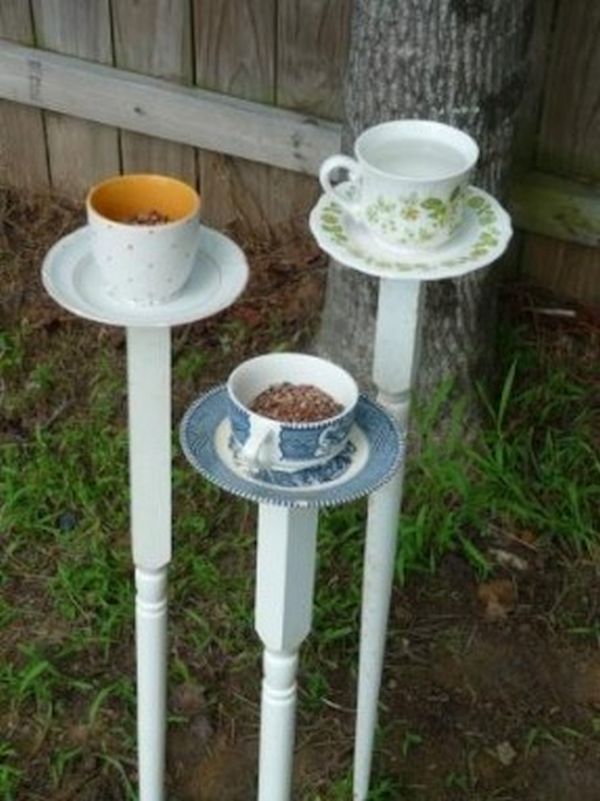 If some old chipped teacups and saucers are lying in cabinets of your kitchen, then you can certainly put them in good use.  Just using a small drill and few metal chains you can create a hanging bird feeder for little chirpy friends of yours. You can hang this elegant bird feeder from the ceiling of your patio to feed birds and enjoy watching them over a piping hot cup of tea or coffee in the morning.
Tire ottoman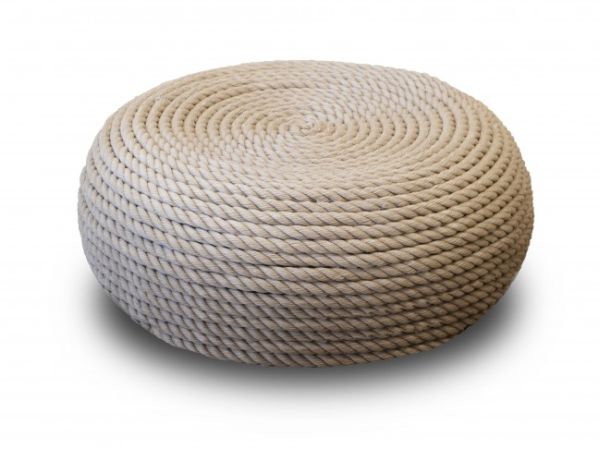 Convert old car or bike tires into fancy colorful ottomans for your living area or any other room. For this DIY project you need an old tire, a circular wooden plank and jute rope. Cut the wooden plank into a huge circular form to place on top and bottom of the tire to form a strong seat. Now cover the entire tire using the jute rope. This way you'll be able to create a cool ottoman for your house. This DIY furniture is suitable for both indoor and outdoor spaces of your house.
Denim shopping bag/ laundry bag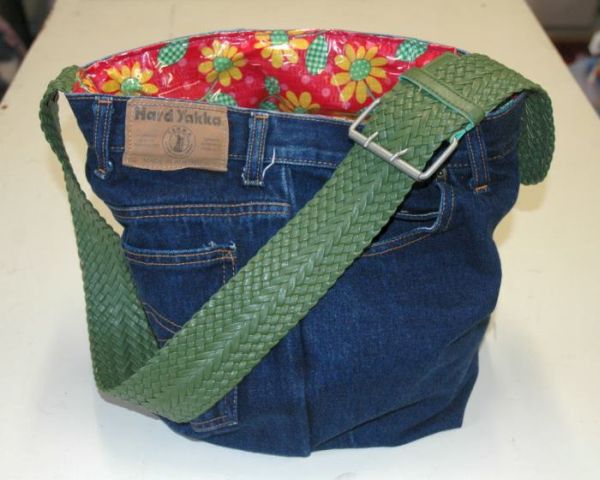 If you've got plenty of old denim jackets or jeans in your wardrobe, then it's time to bring them out and create something practical out of those pieces of clothing. Something like a shopping bag or a laundry bag would be functional and durable option for any homeowner. Whether you create a shopping bag or a laundry bag, both these accessories will add extra elegance to your home interior as well as your style statement.
Sweater pillows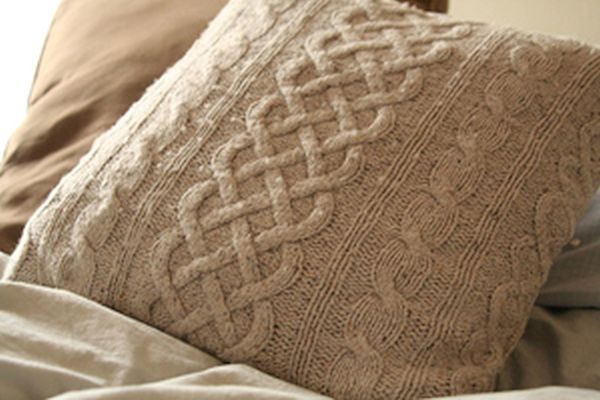 Don't throw away your old sweaters. Instead you can create chic cushions and pillows for your couch to add extra comfort. You need to cut any selected old sweaters in shape of cushions and sew them around the available pillows or cushions. This way can easily transform unused sweaters into cozy and decorative pillow designs to enhance aesthetics of your living area.
Old graters into lamps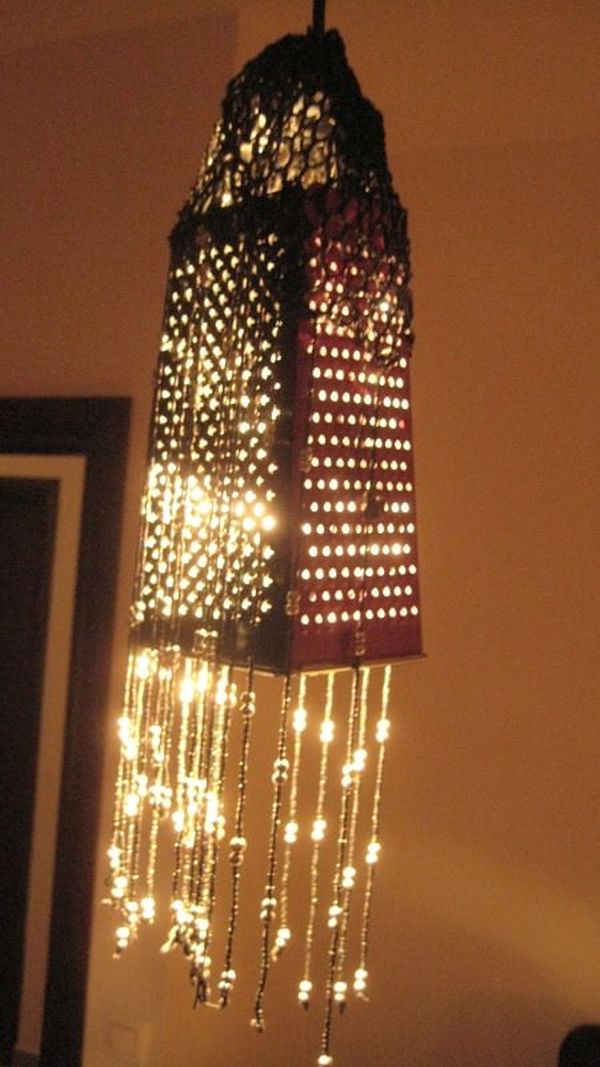 Using old graters, you can create ambient lighting fixture for your home. These lamps not only look gorgeous and spread wonderful faint light to the available space, but are too simple and easy to make. You need graters, wires for hanging and wooden plank for support to create this stunning lighting fixture.
Tennis racket into mirrors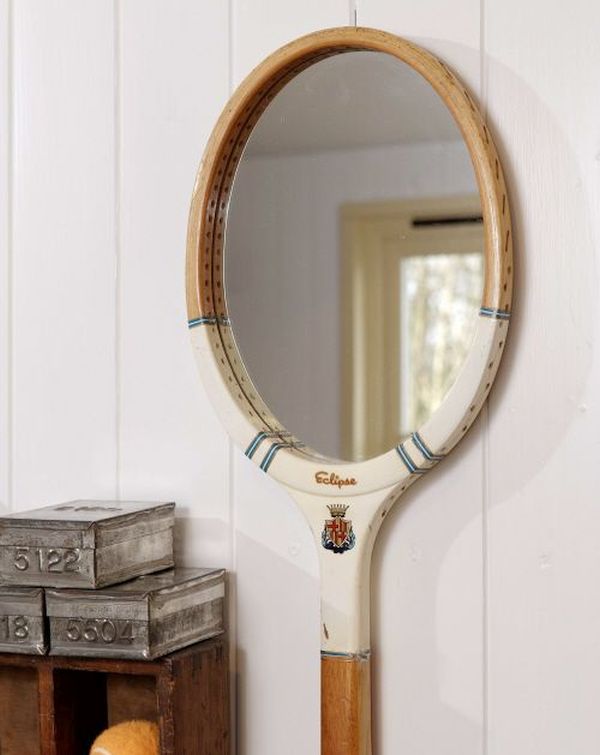 By recycling old tennis rackets, you can create stylishly decorative mirrors for your home. These sporty mirrors will add authentic touch to your interior, while adding some spacious illusion to the room where these are wall-mounted. Using tennis rackets and custom-cut mirrors, you can easily create these home decor pieces.
Old ladder bookshelf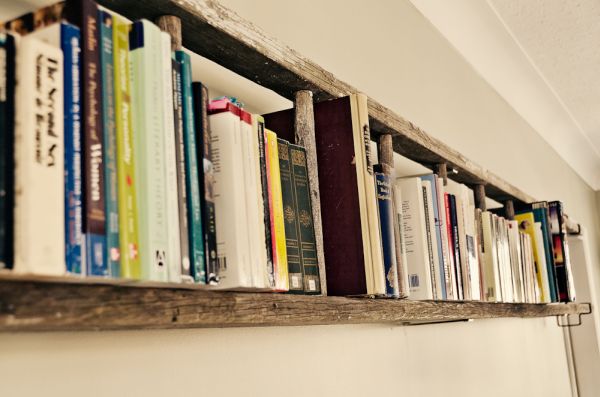 Rather than throwing an old ladder into your garage or store, you can put it in good use by converting into a functional bookshelf. Just place few colorful wooden planks on treads of the ladder to form an industrially chic bookcase for your study.
From chipped tea cup bird feeder to sweater pillows, these upcycled product designs will surely enhance look of any room in your house, without even spending extra dollars.