Over the past few years, a number of efforts have been made at increasing the awareness of key issues regarding the community and environmental impact among the masses. Public art installations and sculptures have become part of these efforts to open the eyes of the people to global issues like pollution, deforestation, global warming etc. via innovative ways. Here are 10 such eco-friendly sculptures with a larger mission that will simply blow you away.
The Blue Tree Project by Konstantin Demopoulos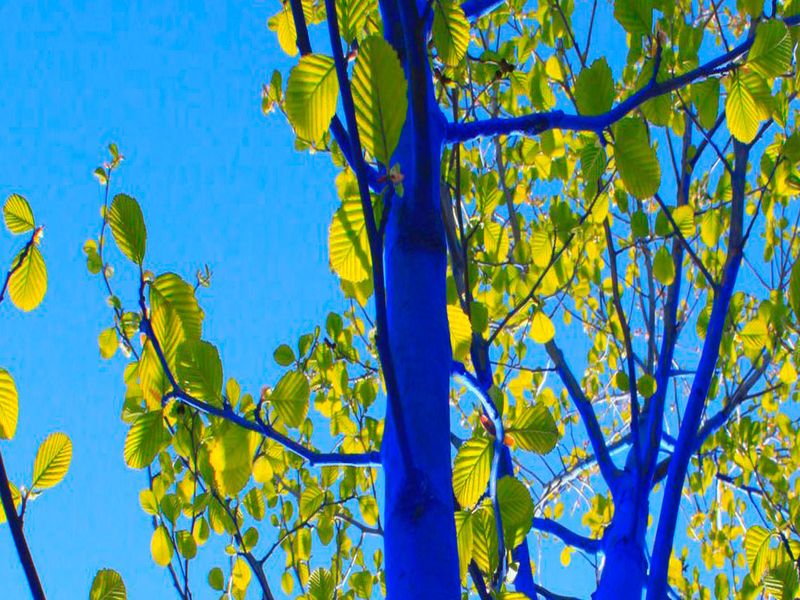 Image Source : greenscapeofjacksonville.com
The Blue Tree Project lies along the highway to Houston and is very hard to miss owing to the bright blue trunks of clusters of trees located here. These are in fact, not real trees but are part of a public art installation calling attention to deforestation and the need to protect native trees from large scale deforestation as well as changing weather patterns.
Reading Nest by Mark Reigelman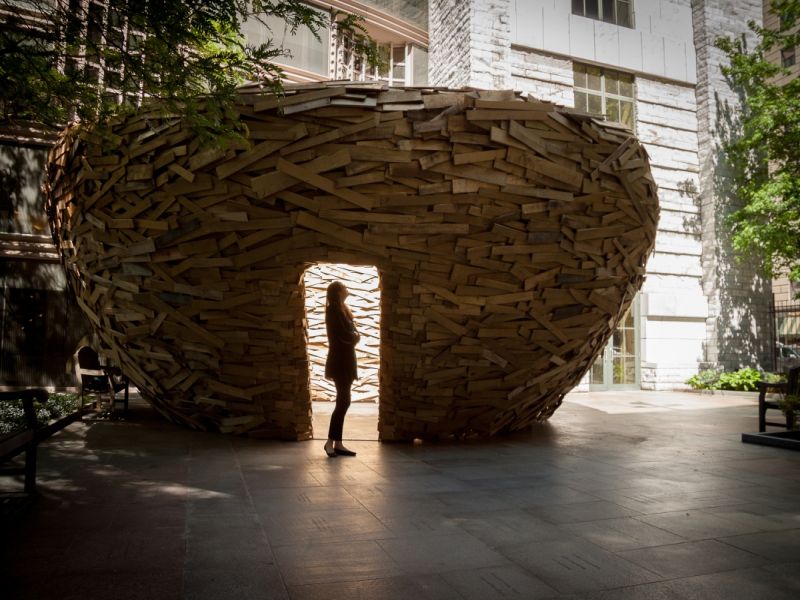 Image Source : libraryasincubatorproject.org
The giant bird's nest sitting right outside the Cleveland Public Library will surely amaze you. Constructed using over 10000 discarded wooden palette boards, the giant nest sculpture is painted gold and pays ode to the tree of knowledge as well as the community and the sharing of knowledge.
Cluster by Guerra de la Paz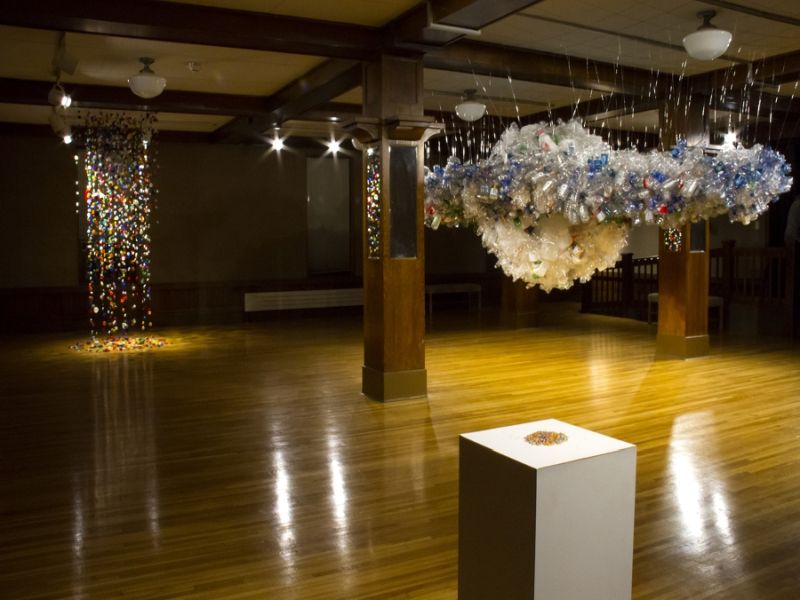 Image Source : frameweb.com
The Cluster is a public art installation that aims to shed some much needed light on issues like consumption, consumerism and unnecessary waste. Built out of innumerable plastic water bottles as well as bottle caps, the sculpture intends to spread the message of damaging effects of over-consumption on the environment.
Newspaper Sculptures by Nick Georgiou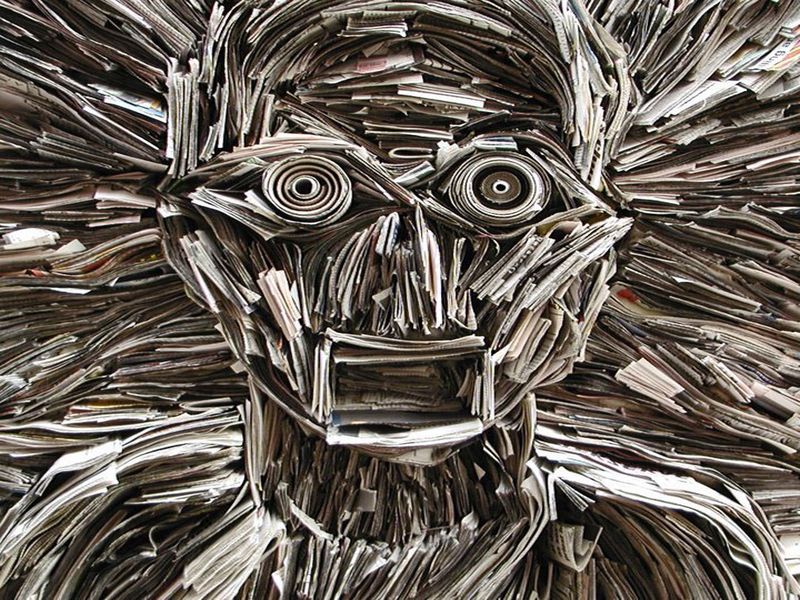 Image Source : collabcubed.files
Tons of newspapers end up in waste bins on a daily basis. Newspaper sculptor Nick Georgiou decided to put these discarded newspapers to good use by transforming them into intricate artwork. He rolls them, twists them and scrunches them to form unique 3 dimensional art sculptures that are truly one of a kind.
Recycled Shadow Art by Meva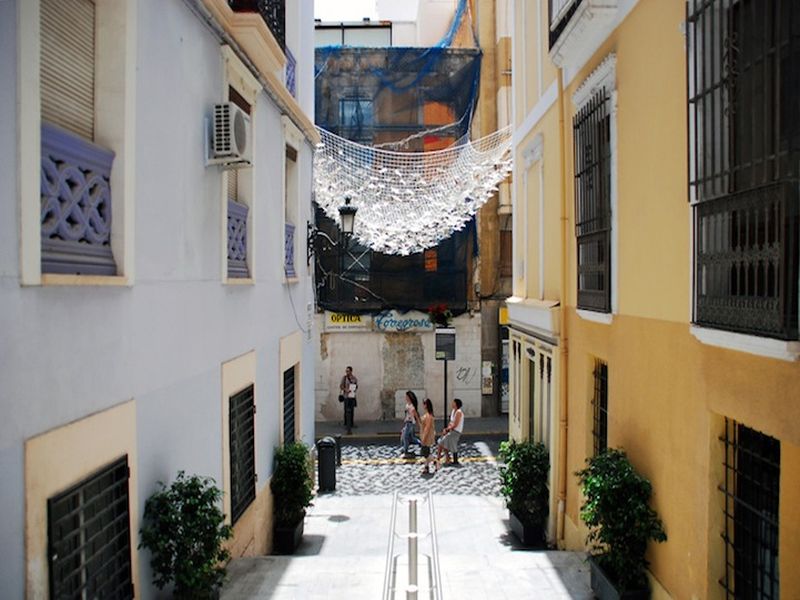 Image Source : mymodernmet.com
The Recycled Shadow Art installation features a suspended sculpture which is made entirely out of newspapers and a nylon mesh. The newspapers are folded to resemble a pattern of small windmills which cast a striking shadow on the floor when the sun shines on them. The installation also comes with a soothing rhythm when the wind blows through it.
Upcycled Steampunk Sculptures by Michael Ulman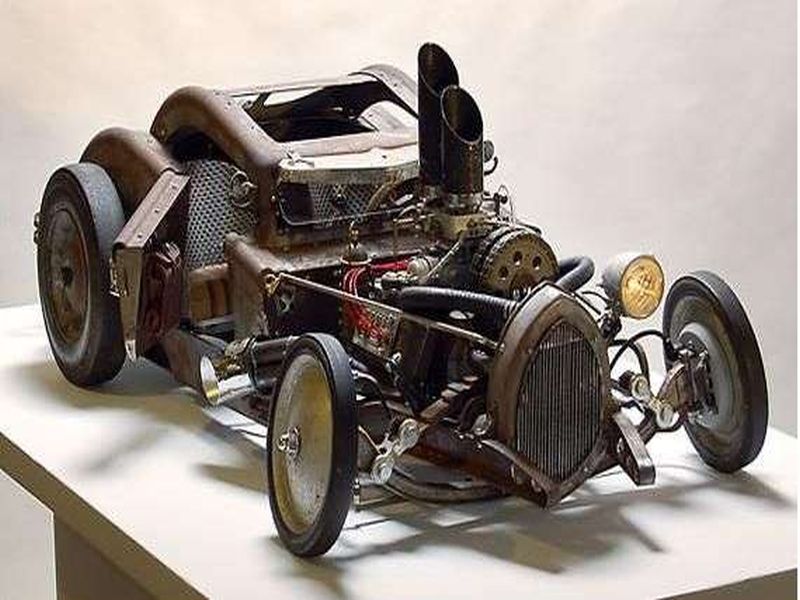 Image Source : cdn.trendhunterstatic.com
The Gone Postal exhibit by this artist features a very unique collection of awesome steampunk designs. Paying an ode to found material art, the artist has made use of all kinds of parts salvaged from garbage dumpsters and junk yards. As intriguing as the items are, finding out the original purpose of the individual parts that make them is more intriguing.
Bottle Sea Creature Art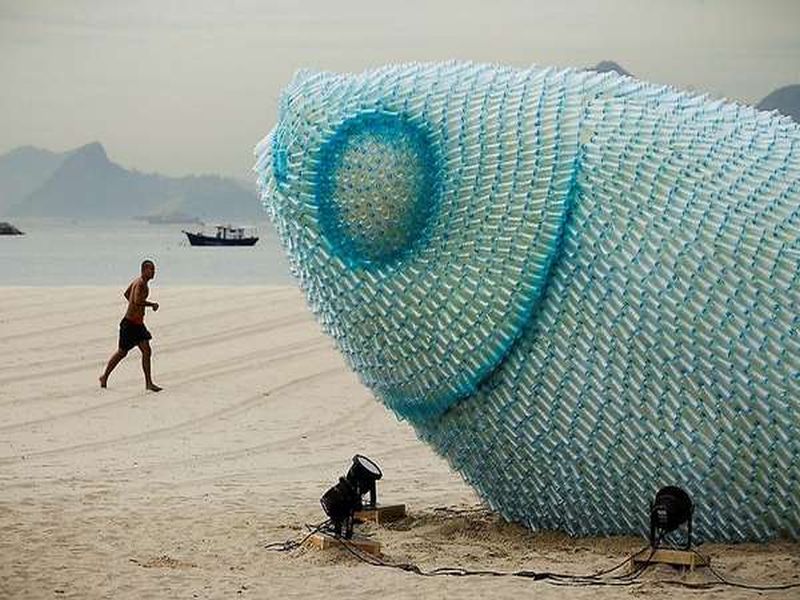 Image Source : cdn.trendhunterstatic.com
Built on the Botafogo Beach in Rio de Janerio, Brazil, the Bottle Sea Creature Art is a collection of giant fish sculptures made out of abandoned plastic bottles. Unique and mesmerizing, the fish sculptures look as if the fish were coming out of the sand itself. As part of a promotion for the UN Conference on Sustainable Development in 2012, the exhibit aimed to send out a message about being environmentally conscious about marine life on earth.
Shimmering Junk Sculptures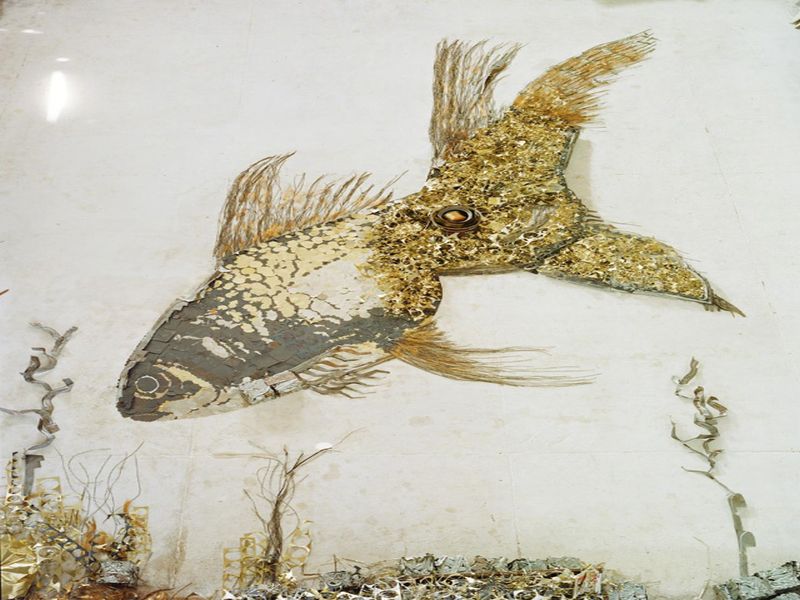 Image Source : media.treehugger.com
What makes Vik Muniz's junk sculptures mesmerizing and iconic is the way the artist beautifully renders animal imagery using coins, coils, car doors and more scrap metal. Featuring a golden palette which sets them apart, the collages look magical and showcase a great way to reuse scrap metal that will otherwise end up in the junkyard.
The Book's Story by Cara Barer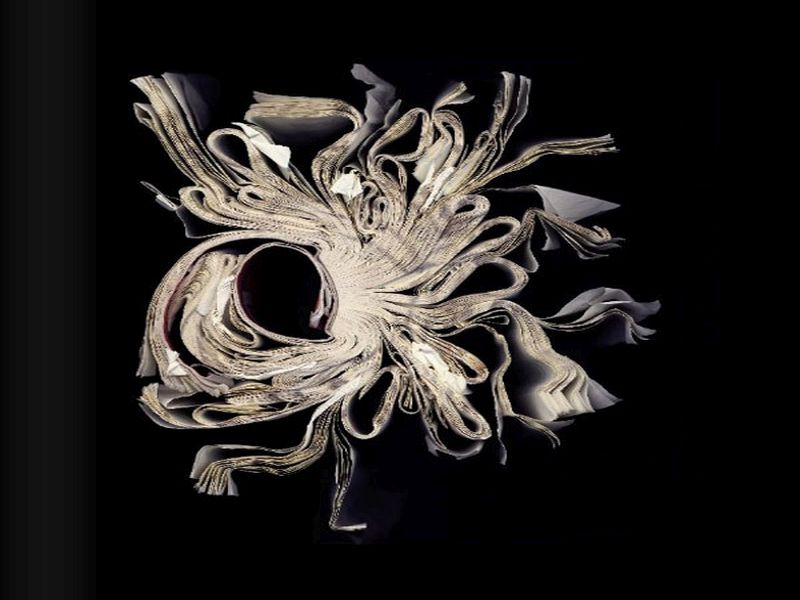 Image Source : designdo.se
Have a lot of old books, magazines and computer programming manuals that you don't want anymore? Simply send them over to Cara Barer who will upcycle them into very creative art pieces. Her 'The Book's Story' is one such creation that can leave you amazed at how something old and no longer needed can be transformed into something so beautiful.
Ceramic Sculptures by Nuala O' Donovan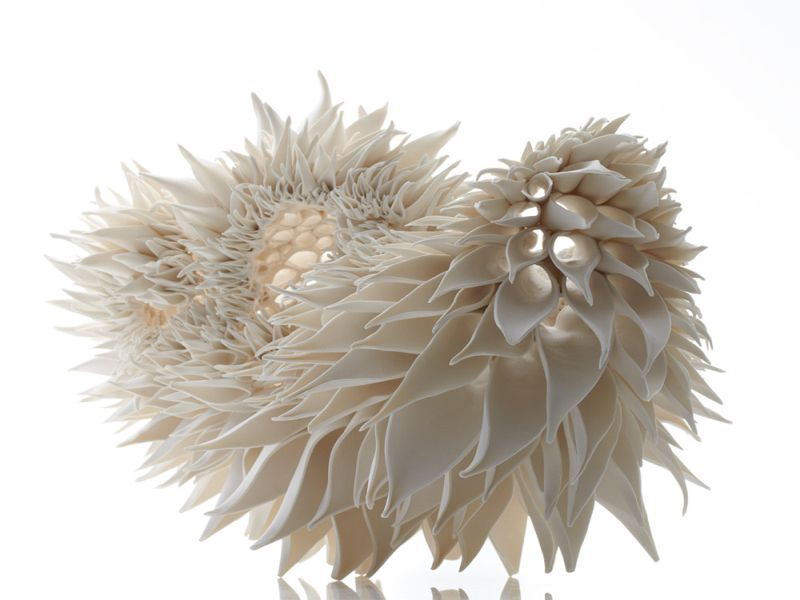 Image Source : thisiscolossal.com
In a world overridden with technological replacements, there are still some artists like Nuala O' Donovan who prefer handmade art. Inspired by nature, her ceramic sculpture collection features intricately designed flowers, snowflakes, radiolarian and cones, etc.
Whirlpool of Creatures from Richard Howie School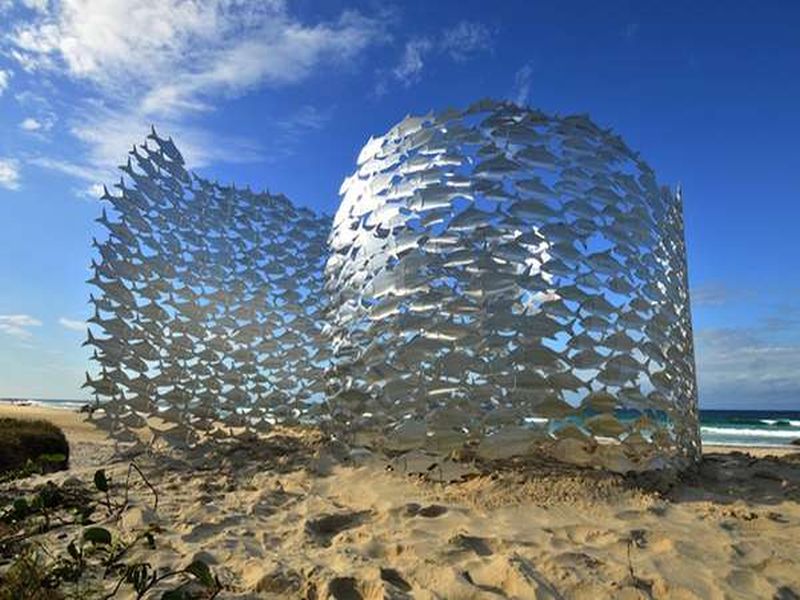 Image Source : cdn.trendhunterstatic.com
The sculpture by the Richard Howie School was inspired by oceanic forms and patterns. Featuring a shoal of silver fish that are designed in such a way to reflect them swimming in the open ocean, the sculpture is placed on a beach with the open sea and the blue sky acting as the perfect backdrop.
Summary
A lot of artists around the world have started showcasing eco-friendly sculptures in public places. These public art installations aim to increase environmental awareness among people and encourage them to lead greener lifestyles.