Most people are eager to find ways they can change their habits to support a "greener" lifestyle—one that's better for our environment, and far more sustainable in terms of energy efficiency and resource consumption. Recycling is a good first step, as is switching to energy-efficient appliances and light bulbs. But beyond that, one of the best things you can do is start your own garden—ideally in your backyard.
So how can a garden help you live a greener lifestyle?
The Benefits
Consider these environmental benefits of gardening: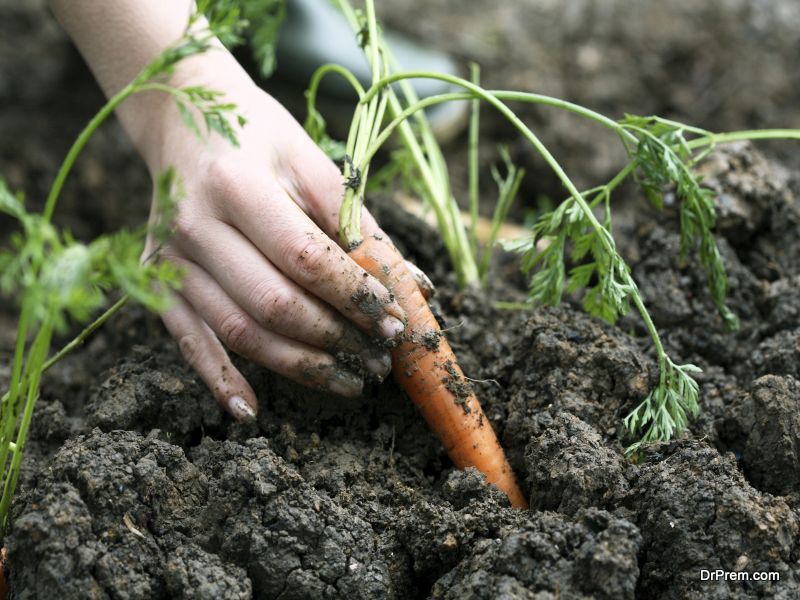 Access to local fruits and vegetables. For starters, once your plants start to flourish, you'll have a selection of fruits and vegetables available to you in your own You won't have to drive to the store, nor will you have to rely on goods that were packaged and shipped from across the country (or around the world). This can reduce your carbon footprint dramatically and limit the amount of waste you produce. As an added bonus, the healthy snacks you'll get can have a remarkable impact on your health, improving your sleep and potentially keeping you at a healthier weight.
Reduction of pesticides and chemical agriculture. Unfortunately, most commercial farmers rely on unnatural pesticides, including pesticides and fertilizers, to produce ideal yields of crops. By creating your own backyard garden, you'll be removing yourself from this cycle of consumer support, potentially reducing the impact of these pesticides.
Increased photosynthesis. All plants use a process called photosynthesis to produce the nutrients they need to survive and grow. In this process, the plant takes in water, sunlight, and carbon dioxide and converts those raw materials into glucose and oxygen. Because these plants will take in more carbon dioxide from their surrounding environment, they may be able to reduce the total amount of carbon dioxide in the air. Think of it as a natural filtration unit that clears the sky of harmful greenhouse gases (at least on a small scale).
Mitigation of lawn space. The typical American "lawn" is bad for the environment. Grass doesn't usually appear by itself in the environment; maintaining a strict lawn robs the environment of the biodiversity it needs to survive. Animals can't use grass as shelter or a primary habitat, and in most cases, lawns replaced a naturally occurring scene of trees and flourishing plant life. On top of that, lawns frequently require maintenance with gas-powered mowers and other tools that can harm the environment. Installing a garden can limit the amount of lawn space you contribute.
Other Considerations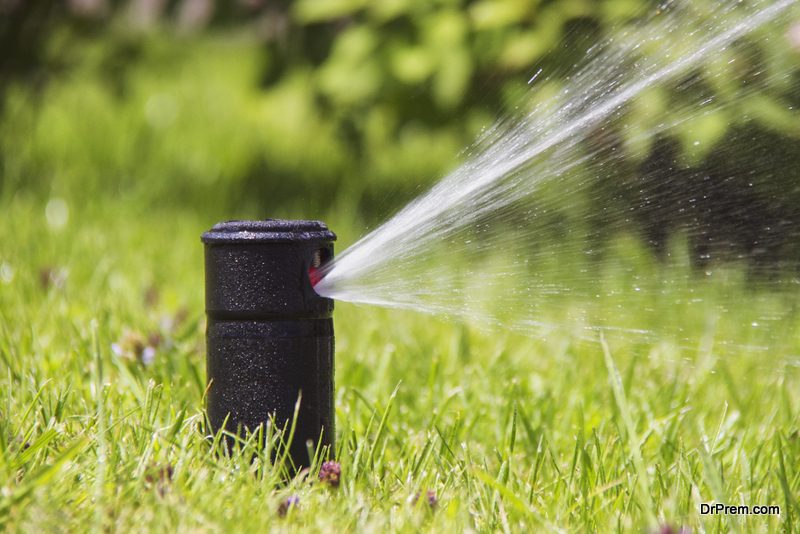 If you plan on starting a garden in your backyard, there are a few other important steps you'll need to take (and approaches to avoid):
Watch your water consumption. You'll need to water your garden on a regular basis, but you should avoid overwatering. Giving your plants too much water can interfere with their ability to grow at a healthy pace and may even kill some of your plants. Plus, excessive use of water can put a burden on your environment and is not sustainable.
Avoid using chemical pesticides. It's annoying when insects and other animals raid your garden, but you should avoid using chemical pesticides if you want to keep your garden as green as possible. Instead, try using a natural or homemade alternative; for example, you can use garlic or chili peppers to keep several types of insects away from your plants, or eggshells to form a barrier that keeps out slugs.
Try planting local species, if possible. Finally, consider planting species that naturally occur in your local environment. They'll fit in perfectly with the other plants and wildlife in your area, and provide more natural conditions for your local ecosystem. Of course, your local area may not naturally contain all the vegetables you want to plant, so this is a lower priority.
As long as you're creating and managing a garden responsibly, it can help you reduce your carbon footprint and improve the environmental friendliness of your home (and surrounding space). Plus, you'll relieve stress and possibly pick up a new hobby while you're at it. It doesn't take much time or money to get started, so what are you waiting for?
Article Submitted By Community Writer