Emaar India is a real estate development company which aims to conceptualise and build one of its kind living spaces through sophisticated architecture, strong project implementation and consumer friendly strategy. Its target is to develop 'integrated master plan communities' which means it seeks to build residential communities which have social infrastructure such as schools, hospitals, shopping complexes and so on. Availing a home loan from a reliable financial service provider will take you closer to the dream of living in a beautifully constructed residence such as the ones developed by Emaar builders.
The top residential projects by Emaar Builders are: 
1. Emaar Digihomes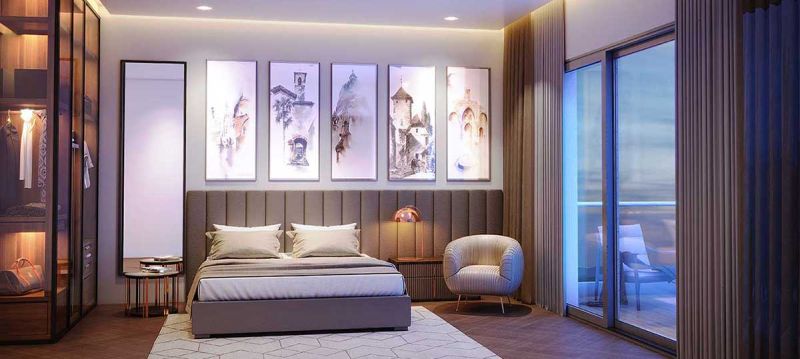 Emaar Digihomes is a residential project developed by Emaar builders. It is located in Sector 62 Gurugram. The special features of this housing project are: 4 Star Rated Green Building GRIHA Certification and Voice Enabled Automated Homes. The residential project offers a perfect combination of modern architecture and luxurious living. The apartments are of 2 BHK and 3 BHK configurations. Emaar Digihomes has been diligently designed for modern active couples. The pricing starts from Rs 1.57 Cr and Rs 2.57 Cr.  If these prices seem steep, they can be made affordable by availing a home loan. Emaar Digihomes offer 80% open and green spaces, magnificent 3 level clubhouse with various facilities, all weather swimming pool with temperature control and a secured community.
2. Emaar Palm Heights
Emaar Palm Heights is one of the Emaar housing projects, which is located in Sector 77 Gurugram.  The apartments offer a great mix of luxury and design for a grand and spacious living experience. Emaar Palm Heights are of the 3 BHK configuration. The pricing of Emaar Palm Heights starts at Rs 1.23 Cr. This residential project offers facilities such as gymnasium, tennis court, basketball court, yoga terrace and so on.
3. Emaar Imperial Gardens

Emaar Imperial Gardens is a residential project developed by Emaar Builders. It is strategically located in Sector 102 Gurugram. This residential project offers a tranquil lifestyle amidst nature as it is surrounded by theme-based gardens. The Imperial Gardens residential towers overlook a beautiful landscape and have well designed outdoors. This project has 6 acres of wide, open spaces and a functional modern clubhouse with swimming pool and sports facilities. The configuration of this residential project is 3 BHK and the pricing starts at Rs 1.23 Cr. With a suitable home loan, the price of an Emaar Imperial Gardens apartment can be well within your budget.
4. Emaar Mohali Hills
Emaar Mohali Hills in Sector-105 Mohali is a residential project with the configurations: 2 BHK, 3 BHK and 4 BHK. Emaar Mohali Hills price ranges from Rs 49 lakhs to Rs 1.53 Cr. This price need not seem too high. It has 43 acres of dedicated open and green areas.  It has airport connectivity within 20 minutes. This project will suit residents who want a pollution-free peaceful life in an area of low-density populace and within an atmosphere of greenery and nature. Apart from providing open green vistas, it is centered around a modern commercial and retail complex which will cater to the daily needs of the residents.
5. Vaikunth Villa Plots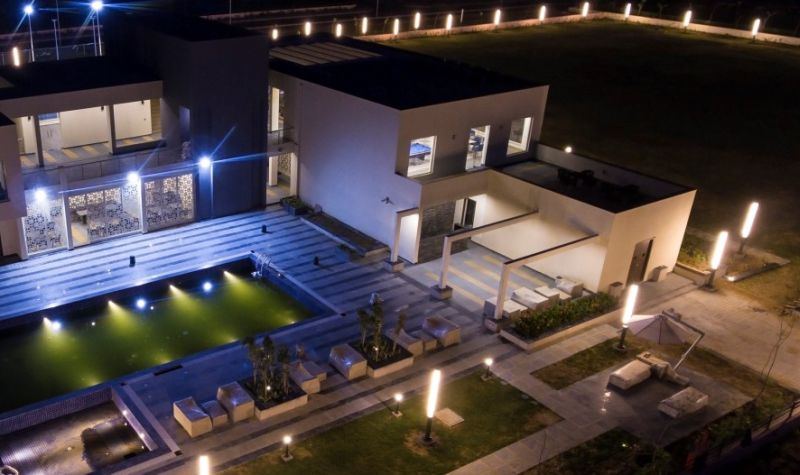 Vaikunth Villa Plots is one of the Emaar Housing Projects which is located at Jaipur Greens in Mahapura, Jaipur. It has nicely planned plots starting from 200 sq. yards to 350 sq. Yards. The pricing of Vaikunth Residential Plots starts from Rs 36 Lakh. This residential project has landscaped green areas, completely functional clubhouse, refreshing water bodies- all in a pollution-free environment. These residential plots are full of dedicated parks, beautiful views and excellent infrastructure. Vaikunth Villa Plots offer many amenities such as an exclusive swimming pool, two badminton courts, one outdoor tennis court, multipurpose hall and library suite.
Housing Projects by Emaar builders come with a lot of appealing facilities and amenities. It would be prudent to find out which housing project suits your budget and take a loan accordingly after assessing their home loan interest rates and other terms and conditions.
You can choose to buy a wonderful home made by Emaar Builders and take the financial assistance to build your beautiful house through a credible home loan provider. For a lot of us in India, it is difficult to afford residing in sophisticated and luxurious housing projects by builders such as Emaar India. However, thanks to the option of availing a home loan, it is now not impossible for a middle class person to achieve the dream of living in an elegantly developed home.
Article Submitted By Community Writer