Proven Natural Pest Control Techniques
Homeowners are increasingly turning to environmentally friendly pest control options as they become more aware of the need to safeguard the environment. Homemade eco-friendly pest control methods are excellent in eradicating pests while causing no negative consequences. Plus, most of these can be found in your own pantry. Even the experts from eco pest control recommends these techniques to help you save money. Above all, to save our planet earth from harmful pesticides.
Here is our list of the best 20 Eco-Friendly Pest Control Methods
1. Use soap solution to eliminate bugs
You can use a soap solution to get rid of ant colonies swarming inside your home. Spray them with a soap solution made from organic liquid laundry detergent and water.
2. Build rat traps
Homemade rat traps that lure and catch rats are more humane than poisonous chemical-based baits.
3. Use cinnamon to deter household bugs
Cinnamon has a strong flavor that repels house flies, ants, and spiders.
4. Use cedar oil as a bug repellant
Use cedar oil fragrance to ward off household insects like ants, mosquitos, and cockroaches. Cedar oil is also non-toxic and can be used on pets.
5. Starve ants with cornmeal
Ants adore cornmeal, but they are unable to digest it. This prevents them from feeding and causing them to starve. Place small portions of cornmeal near ant colonies to eradicate them.
6. Sticky boards
Sticky boards are a cheap, effective, and simple method of trapping flying insects. A layer of sticky mixture is used to make homemade sticky panels. It's spread out on a piece of cardboard and secured with a string or popsicle stick.
7. Barricade snails with eggshells
Safeguard your precious garden plants from destructive snails with this unique pest control method. Place broken eggshells around your plants to deter snails whose soft underbelly can be hurt by the sharp eggshell edges.
8. Eliminate fleas with organic soaps
Use homemade organic soaps to get rid of fleas from your household. Clean also your carpets, pet beddings and dust down your pets with non-toxic flea inhibitors.
9. Sticky traps
Just like sticky boards, sticky traps work on the same concept to catch insects. Fruits like bananas have smells that attract ants. Therefore, by spreading a sticky substance around the banana, you can trap ants in your home as they attempt to have a taste.
10. Use cider vinegar to build a wasp trap
Cider vinegar attracts flies and wasps. Take advantage of this by pouring a diluted mixture of cider vinegar into a bottle to make an effective homemade fly or wasp trap.
11. Repel bugs with lavender 
Dried lavender is an effective natural bug repellant. To keep household bugs at bay, place lavender in muslin bags and hang them around the house.
12. Drown slugs in beer
Lure slugs to their death with beer poured into half-buried jars in your garden. The smell of fermented yeast attracts slugs that climb into the pot and drown.
13. Catnip 
The nepetalactone in catnip is a non-toxic natural compound that eliminates cockroaches without any adverse side effects to you or your family.
14. Obstruct flies with basil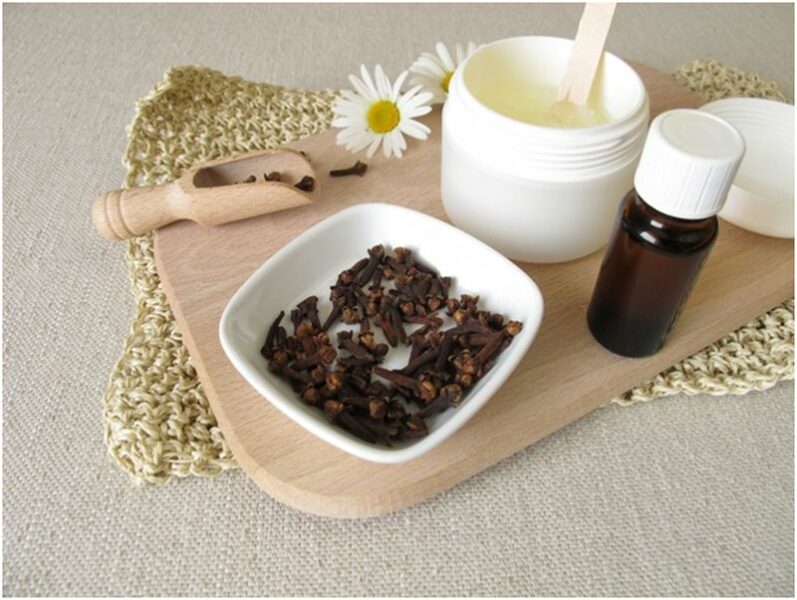 Having to deal with swarms of flies is a pain. Instead of repelling them with chemical insecticides. Put basil in pots or cotton pouches.  After that, strategically placed basil near open doors and windows to deter flies from entering your home.
15. Banish spiders with citrus
You can use citrus to repel spiders from your home. This excellent pest control method involves spreading orange or lemon peels around your home. You can also make a liquid solution out of it and spray them on spiders directly.
16. Plant chrysanthemum flowers
The pyrethrum in chrysanthemum keeps insects away from your garden vegetables. Also, placing a vase of chrysanthemum flowers inside your home will kill and repel all your household bugs.
17. Build a wasp trap
Make a homemade wasp trap instead of using chemical toxins to kill them. An empty plastic jug or soda bottle can make an effective trap. Then, build according to instructions and pour sugar solution to attract wasps.
18. Use natural oils as a mosquito repellent
Homeowners can use natural oils to ward off mosquitos. Mix a few drops of neem or lavender oil with water to create a potent mosquito repellant.
19. Block rats with natural odors 
Deter rats from entering your home by placing mothballs and peppermint extract near suspected rat holes.
20. Use mint bags to repel ants
Mint herbs have a strong smell when placed in sachets and hung around the house, effectively staving off ants. 
Conclusion
Eco-friendly pest control methods work better when you practice good personal hygiene and keep your home clean at all times.
Article Submitted By Community Writer