Constructing a shed, greenhouse or a cool store in your backyard is fun, as you can choose from a wide assortment of interesting shapes or make one using your creativity. To make it even more interesting, try using unique materials. Using recycled and reclaimed materials will enable you to construct eco-friendly structures in your backyard. If you are somewhat convinced, you can derive inspiration from these following structures people have made using eco-friendly materials.
Plastic bottle shed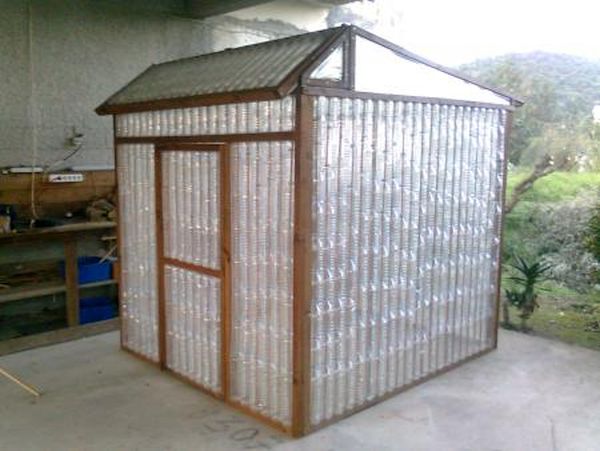 We need not define how harmful plastic bottles ending up in landfill sites are for the environment, as you already know it. If you want to do something about it, here is one project for you. Make a shed in your backyard made of plastic bottles. Build a timber frame knit all plastic bottles to give the frame walls, roof, and a door. You can also go for a design without a timber frame, or go ahead and experiment a slew of other designs to make a green shed.
Upside down boat shed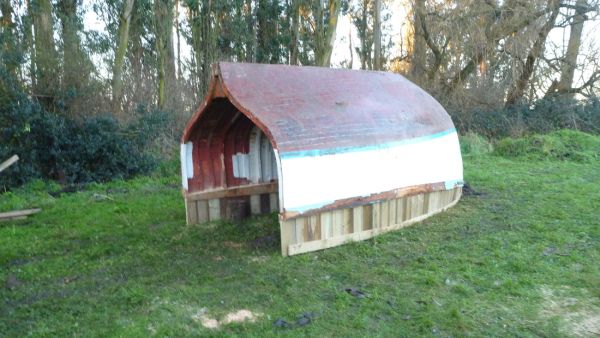 To make green structures, you need not indulge in many complex tasks. Some are easy projects just like this upside down boat shed. For it you require a portion of a boat, place it upside down, and attach a door and it is ready. You can always add to its features but the basic design remains the same.
The pallet shed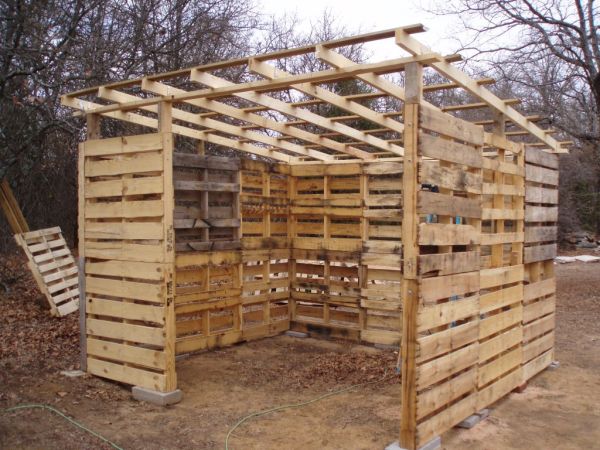 Keep on collecting pallets and once you think they are enough, try making this beautiful shed with them in your backyard. You are free to choose a design, as there are many. Attach pallet planters o the outer walls to grow flowers, it looks lovely. For waterproofing, you can use canvas or asbestos sheets on the inside.
Recycled car tires garden office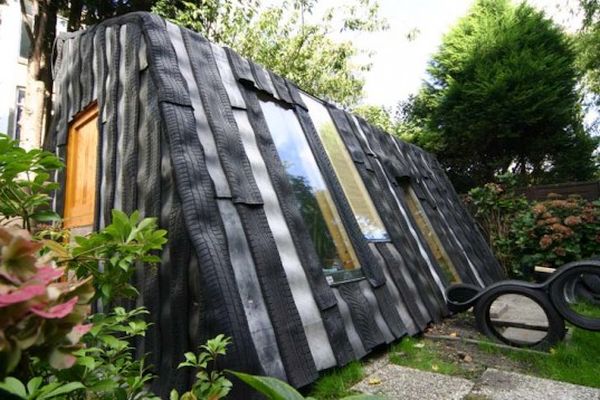 Many find this garden office design to be a weird design but as long as it is an eco-friendly design, we will call it nice. As you can see, the exterior of this unusual garden office is covered with strips of car tires, and the other eco-friendly materials used include salvaged windows, scrap wood and repurposed stainless steel trays.
Whimsical wood shed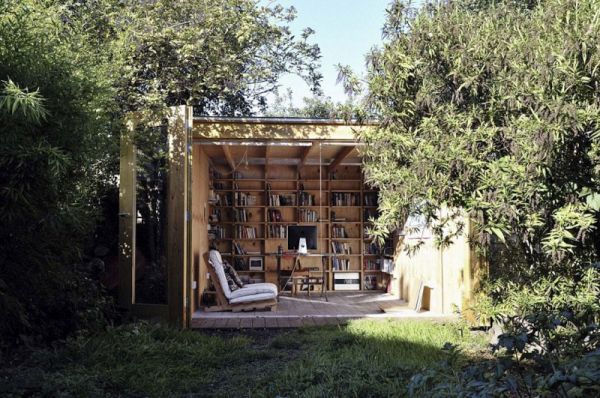 Taking a first glance at these unusual sheds, you will certainly relate them to a fairytale world. Their outer appearance is so unique and magical, that is literally a pleasure watching them. The Rustic Way Company nestled in Minnesota creates these incredible sheds using reclaimed wood and other eco-friendly materials. They are inspirations for people like us, as they motivate us to think out of the box and come up with incredible green structures.
Shed on Wheels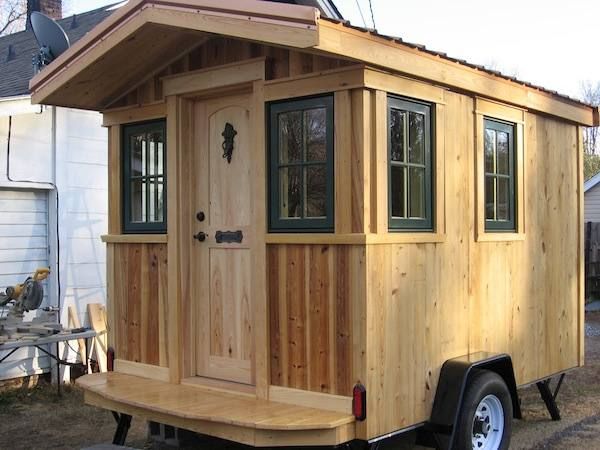 This is something truly innovative, a shed on wheels made of vintage materials. A vintage trailer serves as its base, and the cabin is made of reclaimed wood, vintage doors and windows. It is a perfect addition to your eco-friendly home and backyard, and it will become a conversation piece owing to its movable design.
Use car tires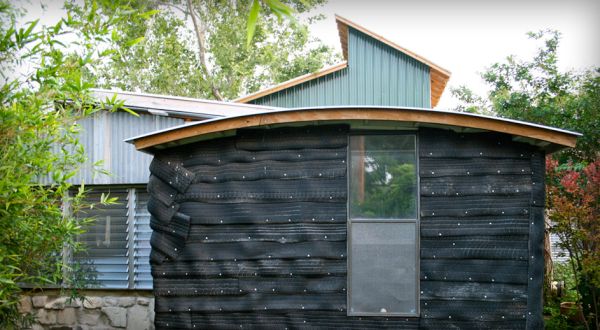 You can take inspiration from ecological houses made of tires, and use the same to make a garden office or a shed in your backyard. Tires serve as ultimate low-cost housing material, and regulate building's internal temperature by providing thermal mass if you pack them with mud. Tires make strong and inexpensive houses for natural disasters struck sites.

If you look for inspiration, you will find there is no shortage of structures made of recycled and reclaimed materials. You can start with making a shed in your backyard, or a garden office using such materials.