With little creativity and innovation, even the waste things can turn into something new and beautiful. Using the waste materials to make something good reduces the chances of pollution and wastage of things, known as recycling.
As recycling has its own benefits, people must foster this activity making it an important part of life. People can utilize many things that they throw away thinking it as a waste. Almost everything that is around you is recyclable. Utilizing the waste is in your hands.
Besides making many other things, one can also make jewelry out of the waste. Some of the creative ideas to make jewelry for your neck are as follows that will surely look pretty.
Keyboard pendant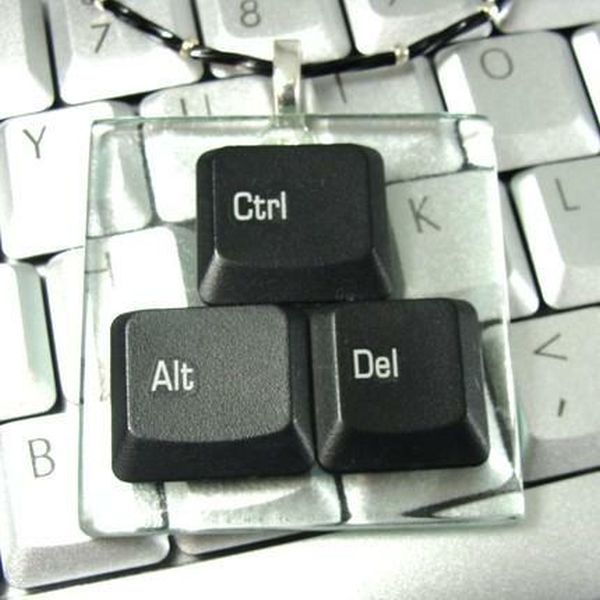 Using old keyboard to make pendant for you is quite an innovative idea. Just take the old keyboard and take out the keys to make the pendant out of it. You can use a single key to represent your initials or create full name. Carefully take out all the required keys, make a loop at their top, and put a chain inside it to make a pendant for you. Recycling old keyboard and making such pretty things out of it is good to avoid wastage of many things.
Spicy necklet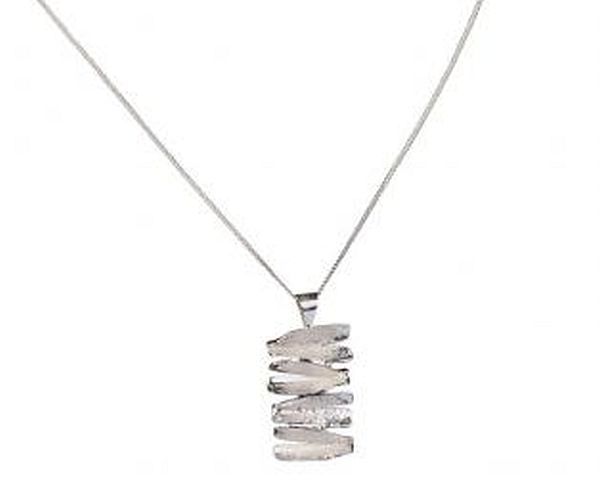 For making the spicy jewelry, you just have to go to your kitchen. Every kitchen has some old and dry spices of no use. With the innovative idea of making jewelry out of spices, you do not have to worry about throwing them away. For the start, take some old and dried cinnamon form our kitchen and some beads for decoration. Take a chain and one by one pierce cinnamon into the chain. While piercing cinnamon sticks into the chain, place colorful beads in between each stick to give it a funky look.
Mini books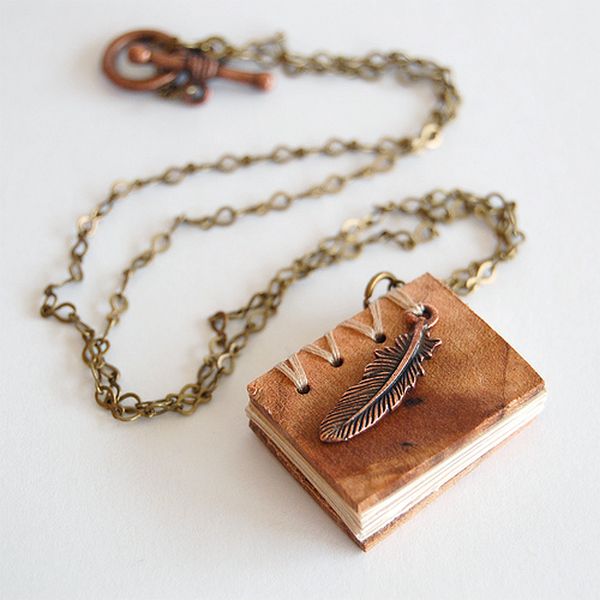 Some people have never-ending love for miniatures. Mini book necklet is perfect for such people. Bundle of acid free paper covered in a leather cover gives it a perfect vintage look. Moreover, the copper chain to hold the book completes the vintage look of the book. The acid free paper makes it wearable along with writing on it.
Mini books are easy to make and one can prepare it on their own. All you need is the acid free paper, piece of leather cloth, and copper chain. Cut the papers into the required size and cover it with the leather cloth. End it by making a loop on the top of the book and hang it by the copper chain. Mini book is ready to wear.

Brass disc necklet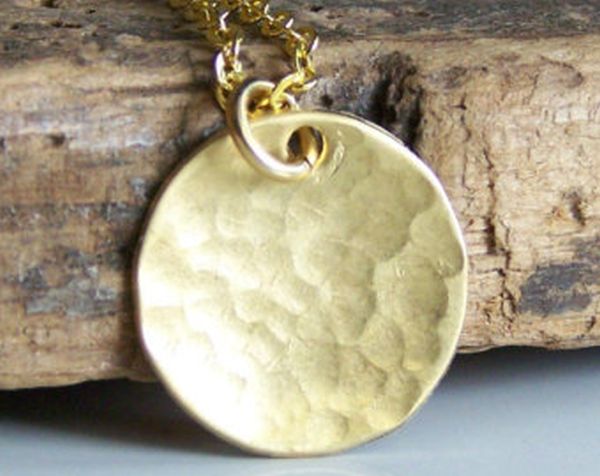 Looking at the old brass discs and wondering what to do with it. Consider an idea of making a pretty brass necklet out of the old brass discs. No need to throw it away, all you need is some old brass discs and a copper chain. Making it on your own is effortless and uncomplicated. Start by taking a copper chain and one by one insert the brass discs into the chain. Depending upon your creativity, you can add as many discs or go for a single one. While both the designs look pretty, the combination of copper chain and rich colored brass discs looks quite elegant.
Hair pendant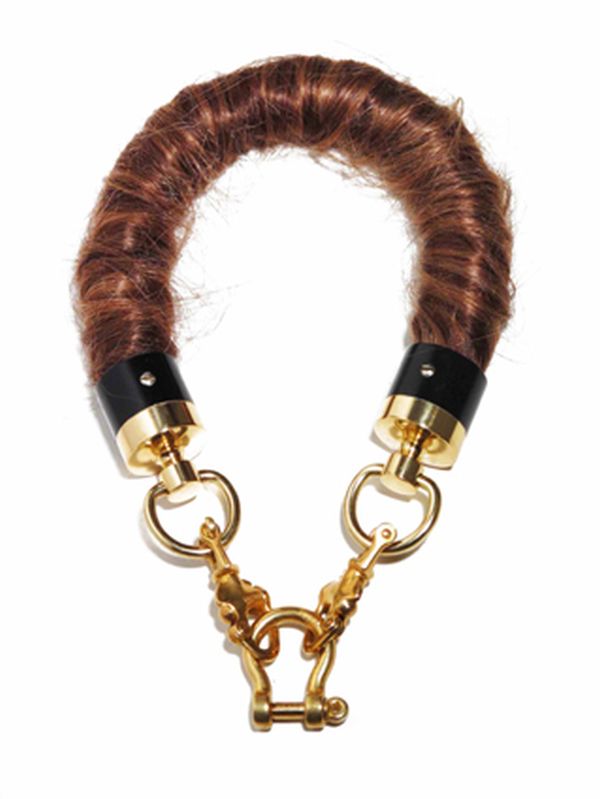 Almost everyone faces the problem of hair fall. When you see hair falling, you just do not know what to do with it except throwing it away. Most of the people do not know the ways to utilize falling hair. Instead of throwing it away, you can make it more beautiful by making jewelry art out of it. Begin by taking some strands of your fallen hair and make a loop of it. Now tie the ends with a steel hook. After attaching the hook, take a chain and put it inside the hole of the hook. You can make nay design from the hair and make recycled necklet for you.
Little effort and knowing about the recyclable things around you, one can create pretty things. Creating jewelry out of the waste material is quite a good idea to utilize thing s and make something new and better for you.