Eco-friendly dates can be great fun. Maybe you follow a green lifestyle and it would be great to go on a date which reflects your lifestyle as well. Both of you can have a big blast and do something worthwhile for the planet at the same time; along with learning ways to encourage your spouse to be eco-friendly. Ditch the conventional date ideas and check out these ideas for a fun, eco-friendly date ideas for sustainable couples.
1. Go for walks
Indulge in the simple pleasures of life such as going for a walk. No emissions on this date and you actually get some fresh air, vitamin D and exercise, that too with a little romance thrown in. If you live near the ocean, go for a walk on the beach. Make sandcastles and have some childish fun together.
Inner city dwellers can visit famous parks and gardens or just roam around the city, hand in hand. Check out the thrift stores or vintage stores, who knows you might find the right vintage scarf for example for your date. Stop to have a bite at fair trade restaurants or cafes.
You might even go hiking but take public transport to get there, as it is a greener mode of transportation. Going for walks is a one of the best things to do on an eco-friendly date. It's more casual, you can both talk freely, unlike the confines of a restaurant.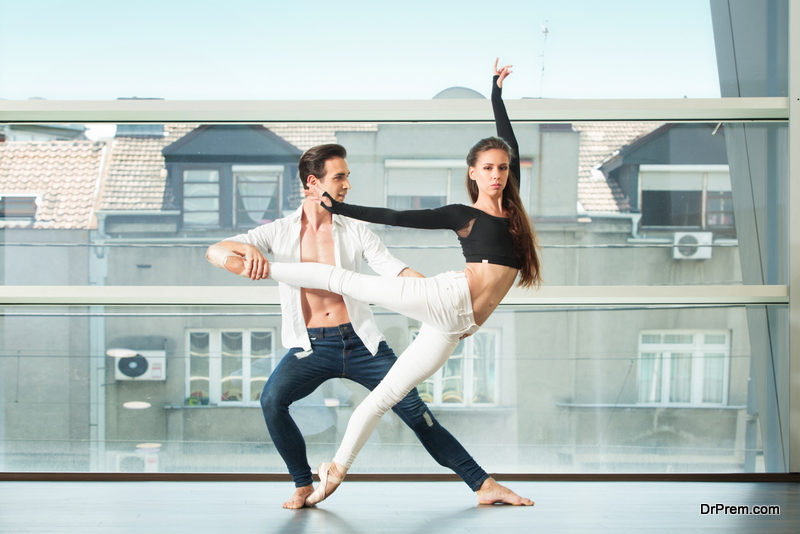 Take a dance class together, especially if you have been on some earlier dates and you're both comfortable with each other. Ballroom dancing class is romantic and classy and not that intimate. Salsa dance classes would be an exciting way to spend time together too. Learning something new is enriching and if you realize you both have two left feet, then you'd have a good time laughing over it. So, dancing classes are high on the list of eco-friendly date ideas for sustainable couples.
Racking your brain for more zero waste eco-friendly date ideas? A great one is to visit a museum or gallery. Relive your memories of visiting it when you are young and share anecdotes. Impress you date with your knowledge of facts and see who knows the most facts.
If not the museum, then check out the latest exhibition in a gallery. Spending time in a gallery is free – you get to expand your horizons on art and it's an activity which has absolutely no energy waste. If you can walk, bike or get there on public transport, you'd have almost zero carbon footprint on this date.
4. Go tandem biking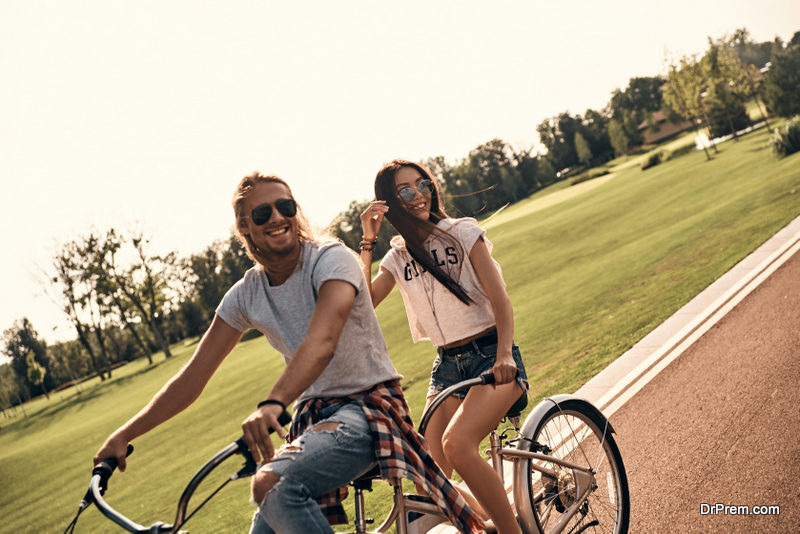 A fun would be to go biking on a tandem bike. You might have seen one of those but never got on one, so why not try it out? It's one of the best eco-friendly date ideas for sustainable couples. It's a zero-carbon activity, with lots of fresh air, and a great way to spend time together. Stop at an eating joint which serves locally sourced food and doesn't have any disposable cups or cutlery. Or if outlets like those are difficult to find near you, carry your own travel mugs and cutlery to reduce plastic pollution.
5. Volunteer for a park/beach clean up
What could be better than actively helping the environment? Parks and beaches are filled with plastic and other objects that ultimately end up in the ocean. The marine life in the ocean are exposed to the plastic, and ingest it which is causing a lot of damage to marine life and marine environment. By cleaning up the beach you would prevent the litter from flowing out to the ocean.
You both can chat as you are cleaning up, and feel good about yourselves as you would be helping the ocean from being harmed further. After the cleanup, map local eateries on the route and stop to gorge on organic goodies.
6. Enjoy at a community fair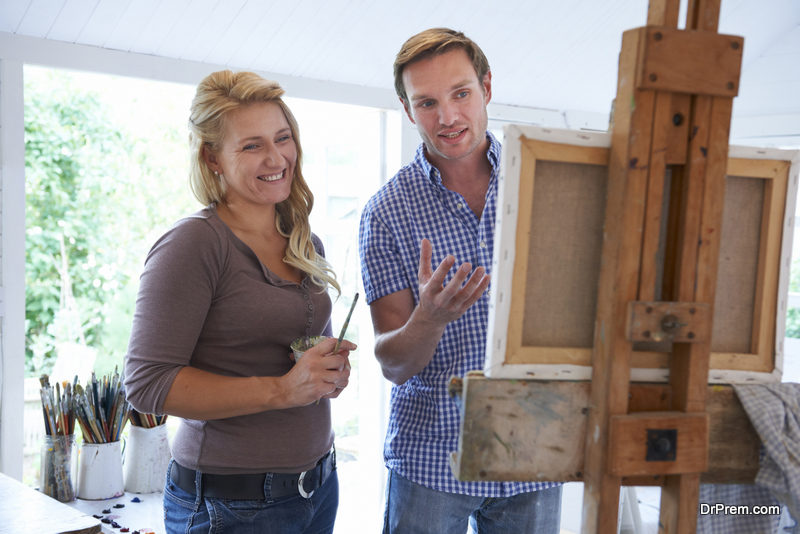 Ride your tandem bike or regular bikes to a nearby eco-friendly community fair. There might be lots of things to do at this eco-friendly date, such as painting competitions with plant-based paint. Fairs and festivals make people open up and enjoy freely, so a date at the local fair might be a great idea.
7. Learn about the place you live in
Conducting research together is an interesting eco-friendly date idea for sustainable couples. Research on the history of your town or city together. Doing this often throws up some unexpected information which is quite interesting and something not found in the history books at school.
Find out about the natural history of the place and you'd be amazed at the number of endangered species of animals, birds and insects are around you. You both can take the initiative to start a movement to save the species, get other people involved. Or else, support other local initiatives to protect local species and environment.
Every place has a treasure trove of medicinal plants. You could read about these and get to know how the indigenous people of that area used the plants for medicines. Though do not try them out yourselves, without an expert, as you just might make a mistake in identifying plants.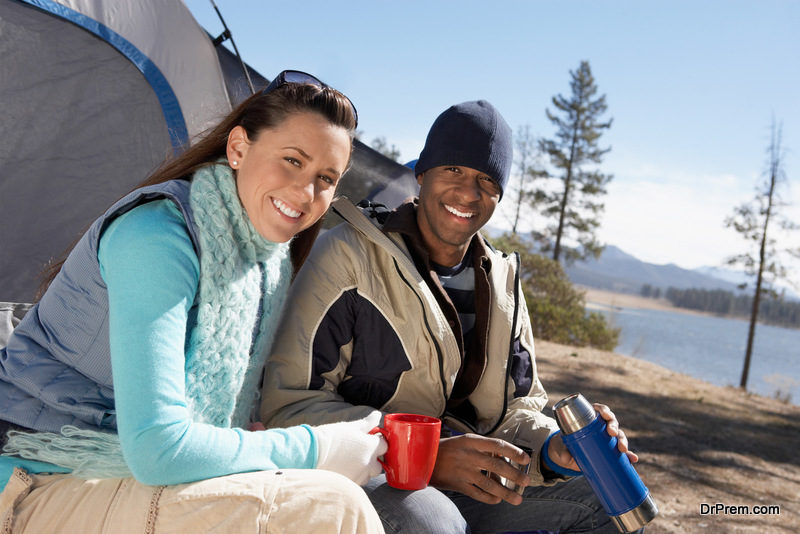 Go on a break away from the city and enjoy some quiet time in the midst of nature. A green camping trip would be one where you leave all the electronics behind – your phones, iPods, laptops and all other devices. Weaning yourself away from your smartphone could be the most difficult thing to do, but if both of you can manage to do that, then it would help you to communicate and have meaningful conversations.
On this nature friendly trip, take along non-disposable cutlery which you can wash and use. Camping outdoors is one of the best things to do as eco-friendly date. It gives you the opportunity to get closer to nature, breathe in the refreshing air and enjoy sitting around the campfire. Don't miss out on the chance to stargaze, which is amazingly romantic! And do bring your guitar to serenade your lovely date.
 9. Throw a summer party
Organize a green themed summer party to introduce the special person in your life to your family and friends. Use eco-friendly natural coal, which is additive free for the barbecue or use solar energy or electricity to fire up the barbecue. Free range meat or Portobello mushrooms can be used for the burger patty. Use regular cups, cloth napkins and dishes instead of disposables to let people know what your stand for.
It won't be a date for just the two of you, but you can have some stolen moments together on this unique eco-friendly date!
10. Play a sport together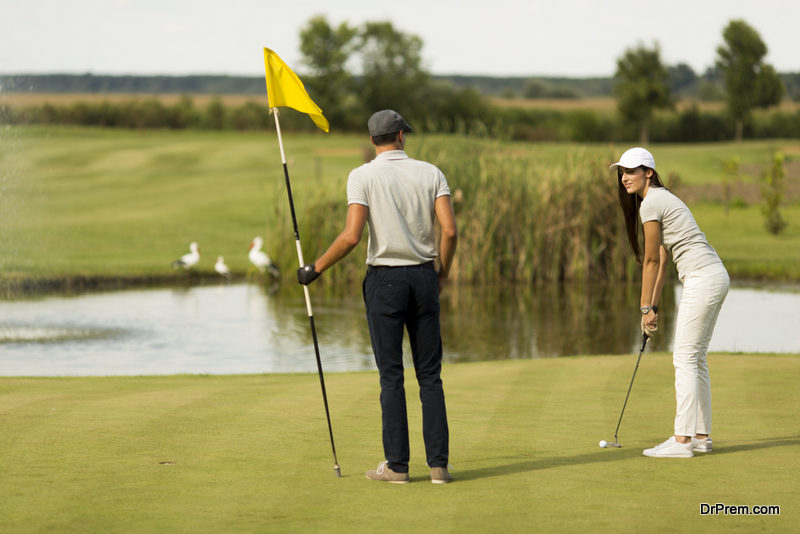 Staying fit and healthy is important. Do this with your date over a game of tennis, badminton or golf. Swimming is a great option too. You can bond with each other while on this eco-friendly date ideas for sustainable couples . Go swimming in a natural pool to make the activity greener. If you live near the ocean, a day at the beach would be the perfect date. Swimming in the ocean, having homemade sandwiches and drinking out of your travel mugs would turn out to be a leisurely, lazy day creating memories you will cherish.
If you share a love for wine, you can go to the closest organic wine tasting. It can be an incredibly fun outing as you sample the wine and support sustainable green agriculture. Take a tour of the winery to learn about the latest green agriculture farming techniques. If the venue is at some distance from your city or town, book a stay at the nearest Bed'n'Breakfast and walk down to the venue. The entire experience will be a break from the hustle and bustle of your daily life and with a very low carbon footprint.
12. Have fun testing hybrid cars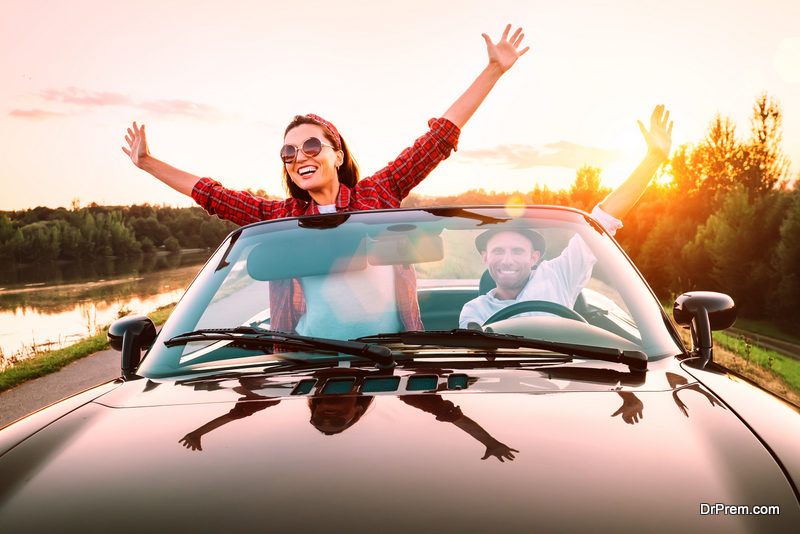 Get all dressed up and head to your local car dealership selling hybrid cars and bikes. Go for a test drive to see if you like any of them. A wonderful ending to your eco-friendly date would be to have a delicious meal at the organic restaurant you both love. Remember to take your 'to-go' glass or steel container for leftovers you may want to pack.
13. Learn something new
Learning something together will increase the bond between you. It could be a DIY terrarium lesson or a bread-making or baking class or wine tasting class- it could be anything. Check the newspaper or websites to find discounts for the classes. There are many sites which offer group discounts, so you can learn something new without having to shell out a lot of money.
14. Book lover time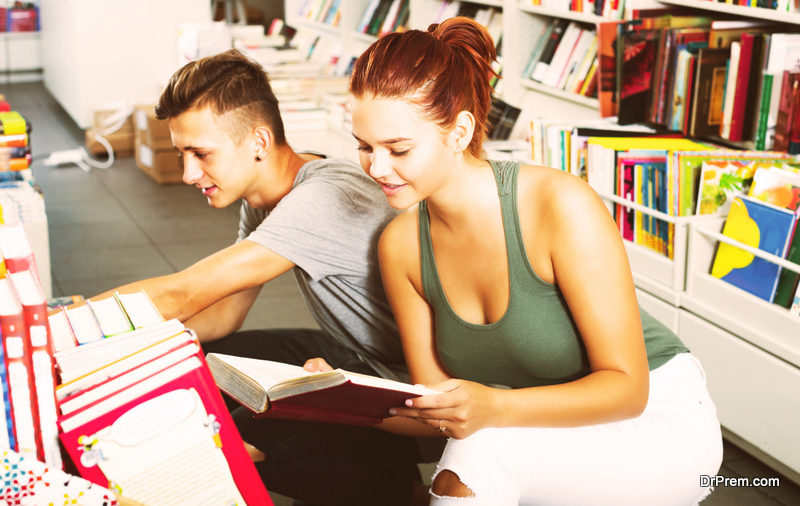 Libraries are magical places for book lovers. Library membership can save both of you a ton of money in the long term. You get to read all the favorites without having to buy them. Libraries are more than just a storage for books. Most libraries these days have programs to improve literacy, digital or otherwise. They have many different activities which may need volunteers like you.
Libraries are one of the best eco-friendly date ideas for people who are eco-conscious. Spend some quite time together selecting your favorite books.
You might do the same thing by spending time at a book store – there are bookstores where you can sit and drink coffee and have a bite to eat. With the trend of eco-conscious living on the rise, there are book cafes which offer fair-trade coffee as well as organic meals made from locally sourced materials.
15. Attend an open-mic night
When you attend an open mic, you and the audience are quiet. No energy is spent, and if you reach the venue by walking or cycling or on your hybrid car, you'd be on the perfect, fun eco-friendly date. It could be a stand-up comedy, poetry or book reading, or any other performance. Bigger venues have a bigger carbon footprint, so attend something in a smaller venue which is close to your place. Besides, you would be supporting a local artist who might be good but as yet undiscovered by the world. Who know, one day you might say that you saw him or her once when nobody knew them.
Open mics provide the opportunity to show off your hidden talent. The intrigue factor makes the date exciting, as either of you might grab the chance and take the mic!
16. Stroll around the farmer's market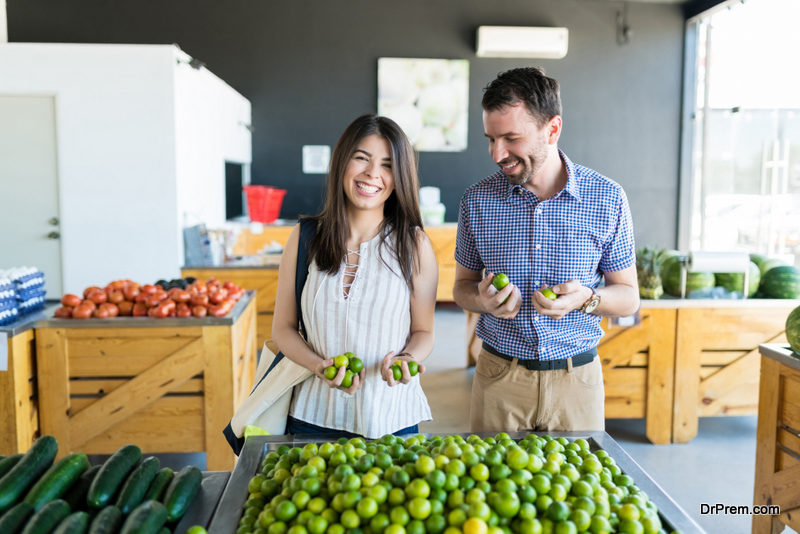 Cooking together is special. Do the food shopping from a farmer's market and buy organic vegetables and food. Farmers sell directly at these markets, cutting out the middleman, and their products have the least amount of packaging. This alone saves the environment from emissions and packaging waste.
Ditch the processed foods and make a healthy, easy pasta or salad with your loved one!
17. Romantic candlelight dinner at home
Make the arrangements yourself and surprise your date with a home-cooked organic meal. Light up the room with chemical free candles and enjoy a special dinner with the one you have a soft spot for. Put on some nice music, have some wine and he or she will definitely appreciate your efforts for trying to bring you two closer together. Even if you stay at home, it will feel like a special date!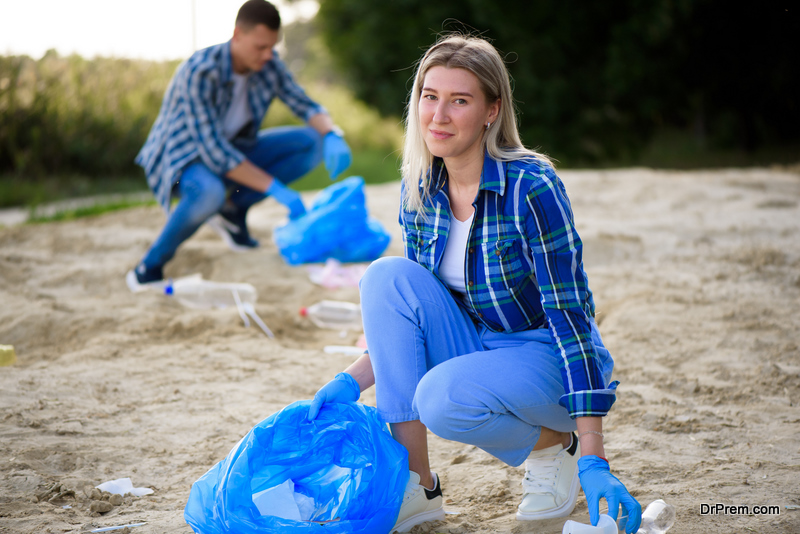 Couples who love their environment can opt for this zero-waste eco-friendly date. Talk to your other half and try to find a common cause you both are passionate about. You could also take turns and volunteer for his causes and then support yours alternately. This will improve your relationship, as you will understand why he or she believes in something strongly.
19. Together learn about green issues
Either you can go for some seminars directed towards environmentally friendly behavior; or you can discuss with each other all the issues and environmental threats, and the solutions. You both can tie up with some non-government organizations and join their seminars and volunteering activities and together can serve to keep environment clean and green. Until you do it, you cannot imagine what amount of joy and happiness such act can give you. It is also a perfect idea on ways to encourage your spouse to be eco-friendly.
20. Acro Yoga on the beach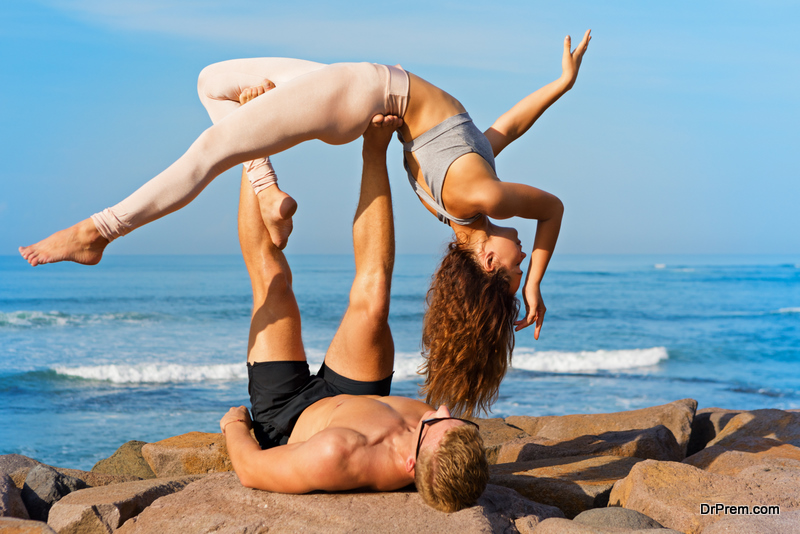 Acro Yoga is a form that is partner based, so who else could perform it better than a couple could. Many people call it the couple yoga because it actually takes two to perform. Get the yoga mats and head to a beach with your partner. Relax, enjoy the beauty and do the poses together on the yoga mat. It is one date that is perfectly healthy from human and environmental point of view.
One of the most romantic activities you can enjoy with your beloved on a date. Take your beloved to a place that is open and isolated, a place where you can lie down and notice innumerable shining stars in the sky. It has to be a green patch somewhere there is no crowd and clamor to disturb you. Just you, your love and the heavenly stars.
22. Zero carbon – footprint dinner date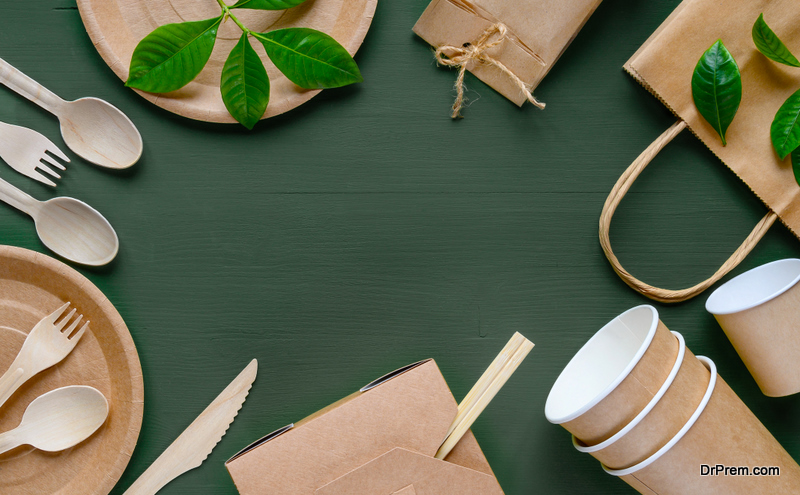 These days many restaurants and eating joints have embraced this practice of cooking meals with least amount of energy, usage of recycled tableware, and other green practices. You can check out with your friends or could search the internet to get the hang of such places, and take your partner there for a date. Doing this would not only make your date better but unknowingly you will become a contributor to the green initiatives as well.
Take your partner away in the woods and capture every single moment in your camera. If you are a photo enthusiast then no other date idea could be catchier for you but for others also, it seems to be a good one. The trees, the flowers, mountains, the river, butterflies, the blue sky, the list is endless.
A final note on ways to encourage your spouse to be eco-friendly
Check the newspaper or neighborhood newsletter to find out if there any local habitat restorations projects are happening. You could feed homeless people, help an elderly person move home or volunteer for any other interesting green event. When your relationship becomes a little serious, you can even expand the volunteering to events which are at a distance from your place. Why not do some volunteering at a global level?
Your liking for a green living does not only shows up when you do something to save your surroundings but also when you simply adore and appreciate some of the elements of natural beauty surrounding you.