Egg cartons often go waste at homes, but why waste them when you can create some wondrous craft items from them. Egg cartons make fun crafts and some creative pieces of home décor. So, next time thing once before you decide to throw the egg cartons at home. Click through to get the hang of some cool egg carton crafts that you can do yourself:
Colorful flowers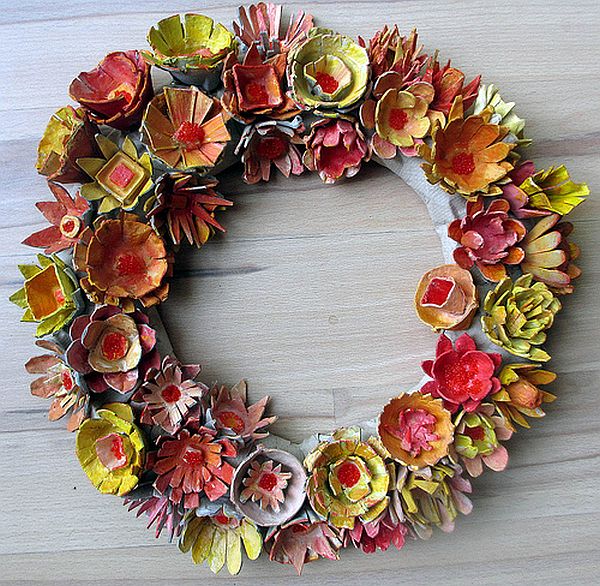 Flowers are eye pleasing, be it natural flowers or the artificial ones. You can make beautiful flowers of different shapes using the waste egg cartons and color them with bright colors of your choice. Cut the egg carton to give it the shape of any flower you like, and then drill a hole in between and pass a thin stick that will serve as a flower stick.
Egg carton Lego house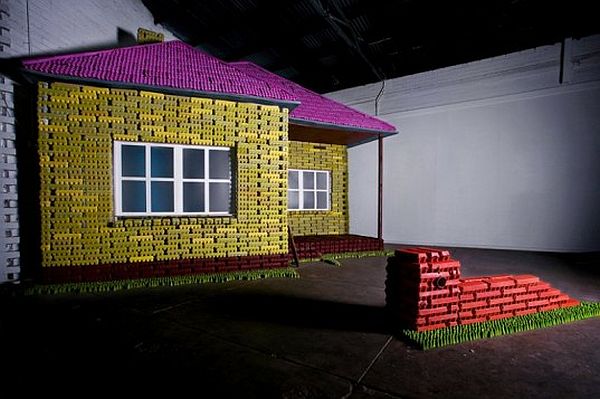 This particular craft with egg carton will give tremendous joy to your kids. All you need to do is to stack all the egg cartons in a shape of a house. Wear your creative gloves and give a unique and exciting shape to the house with a boundary outside. Then paint it with colors you and your children like, and the Lego-like house of egg cartons is all set to play.
Hanging lamp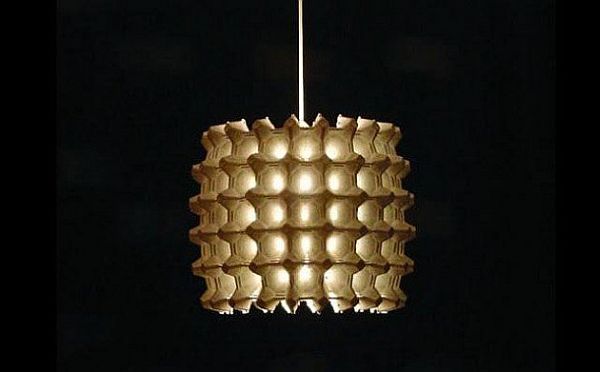 Egg cartons make fabulous hanging lamps. It is up to you, as to what shape you choose to give your hanging lamp. You can choose square, rectangle, triangle, circular, oval, or any other unique shape that comes to your mind. You also have a freedom to play with colors, paint the outer side in the color you like, or you can also leave it plain.
Decorative lights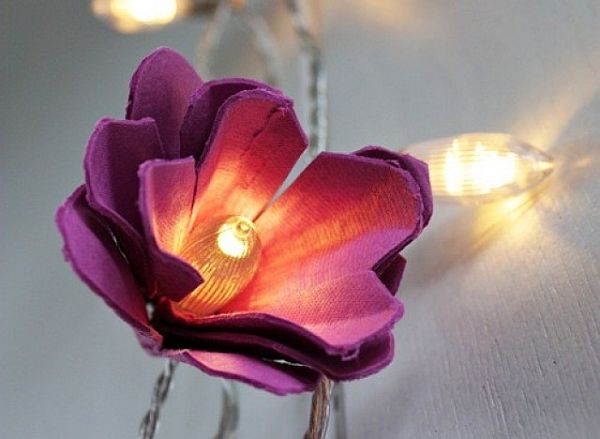 All of us buy decorative lights in order to adorn our homes in the festive season or other functions. You can make some beautiful decorative lights with the help of the waste egg cartons lying in your home. All you need to do is to cut the egg carton in shapes you want the decorative lights to be in, like the shape of flowers, bells, fruits, or any other shape. Then color the cut pieces and install bulbs and wires through them. Your DIY decorative light is all set to be used at any festival or function.
A collage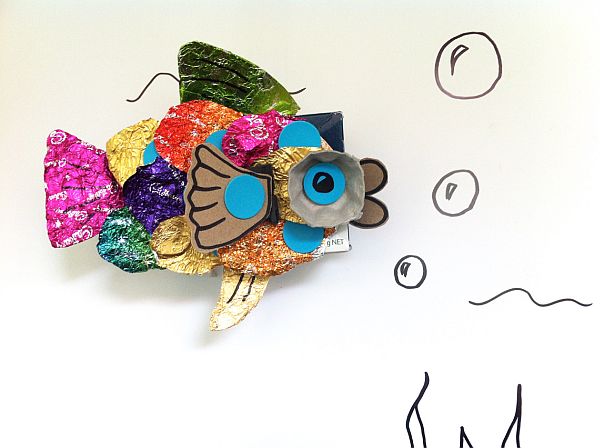 The waste egg cartons can serve as a collage. Stick egg cartons together depending upon the size of collage you want to make, and then paint it and stick your photographs on it with oil pins.
Summary
Even trash can turn out to be useful and exciting. For example, one could make use of waste egg cartons in order to make numerous crafts out of them.