India has unveiled plans for the world's first International airport that will operate completely on solar power. Kerala's Cochin International Airport Ltd (CIAL) took the green initiative and now has become the only solar powered airport in the world.
An epoch in the history of aviation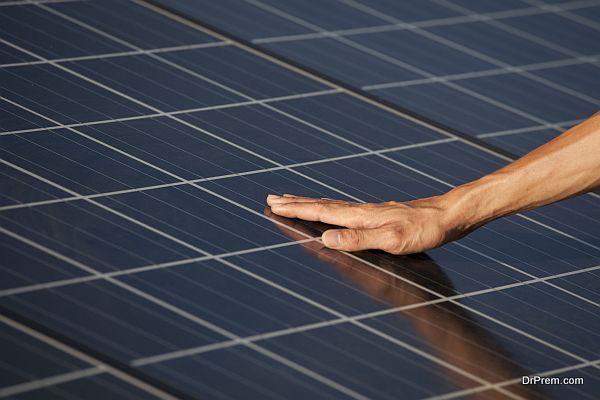 With its inauguration by the Chief Minister of Kerala, Mr. Oommen Chandy, CIAL has marked the beginning of a new era in the aviation industry. It has become the only airport that will be run using only solar energy. The solar power plant has a capacity of 12 MW, is spread across 45 acres of land, and comprises of 46,150 solar panels. Such a massive project is capable of producing 50,000 units of electricity daily, which is sufficient for the airport to function.
The construction was completed by Bosch Ltd, who spent six months and Rs. 62 crore ($1 million) to complete this environmentally friendly project. With such a massive capacity, the CIAL solar project is the largest project Bangalore based Bosch Energy and Building Solutions has created in India.
This is not the first time the CIAL has taken a green initiative, as back in 2013 a one MW solar plant was installed on its arrival terminal roof. It was the step that demonstrated CIAL's inclination towards the use of renewable and clean sources of energy. Now with such a big step like this, CIAL has made a mark globally.
The new solar project will incorporate the old and the smaller solar plant of the airport to provide adequate amount of electricity to the airport. The use of state-of-the-art technology has created a possibility that officials believe will allow the airport to produce more energy than it consumes.
CIAL has entered into a pact with the KSEB (Kerala State Electricity Board), to supply excess power to KSEB board's power grids. The power will be supplied back to CIAL as per its requirements.
The Green Initiative
A.C.K. Nair, the director of CIAL takes pride in the success of the green initiative. They are happy, as they know what positive impact this initiative is going to put on the carbon footprint of the airport. In the next 25 years, the airport is going to bring a considerable reduction in the greenhouse gas emissions of the airport, thus helping to sustain the environment.

The Cochin International Airport Ltd (CIAL) has become the first airport in the world that will be exclusively using solar power to meet its energy requirement.
Source : Theverge