The concrete and steel jungles embracing our skylines have already had a huge impact on the environment. They are responsible for CO2 emissions and emission of several greenhouse gases. The changes in climate can also be attributed to these concrete structures. Therefore, architects are today exploring new options as building materials.
Here are some innovative ideas of green skyscrapers which are already in use while some are a futuristic plan.
Coming Soon-The Tower of Cedar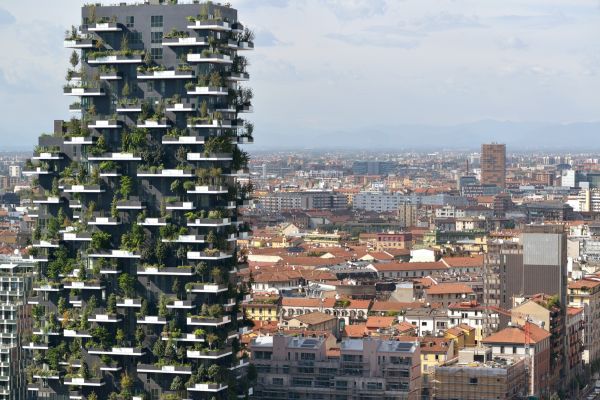 Image Source : Images.Adsttc.Com
This project is based on the award-winning concept of tree covered buildings "bosco vertical" or "vertical forest" by Stefano Boeri Architetti. The construction of this project will begin in 2017 in Lausanne, Switzerland. This ambitious project will have trees and human beings living together. This project will have 24000 plants (6000 shrubs and 18000 perennials).
There will be 100 green cedar trees that will cover up the tower. This first skyscraper with evergreen trees will have 36 floors. There will be apartments ranging from 2 to 5 rooms,gym,office and a grand restaurant with panoramic view on the top floor. The same company has already created the magic of vertical forests in Milan.
This project consists of two building which has 90 species of plants and 700 trees. The water from the projects plumbing set up is provided to the plants. In summers these plants give a cooling effect and in winters they allow more sunlight to penetrate inside the houses.
Futuristic Organic skyscrapers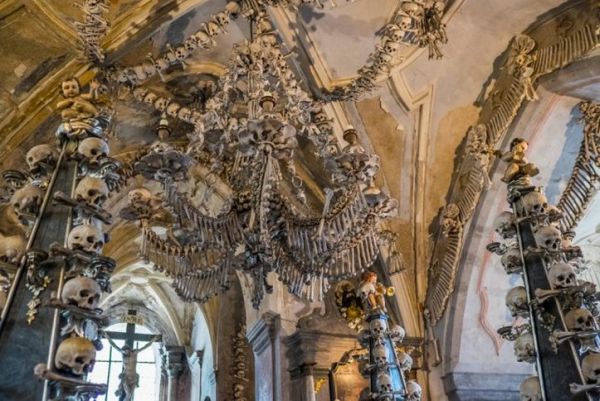 Image Source : 3.Bp.Blogspot.Com
The main culprits in the carbon footprint of skyscrapers are building materials – steel and concrete. Therefore, several researchers are looking out for alternative options as building materials. Bioengineer Doctor Michelle Oyen has carried out lots of research on the concept of using organic materials like egg shells and bones.
She has built structures in her lab using these low carbon building materials. She has made use of composites of proteins which make the structure tough and minerals, which help in making the structure stiff and hard. She is also experimenting with synthetic polymers.Currently, she has made use of animal sources. However, she is putting in efforts to find synthetic proteins which can be used instead of using natural collagen. It will take lots of time to convince people to make use of these organic building materials.
Fantastic underwater skyscraper of the future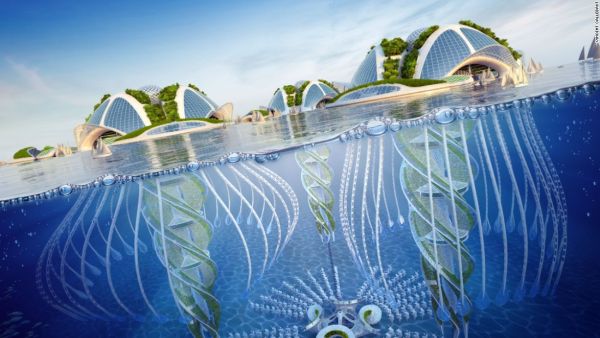 Image Source : I2.Cdn.Cnn.Com
An architect has come up with this mind-blowing ocean scraper idea which will look like a huge jellyfish. These structures will not make use of fossil fuels. They will generate their own energy. This ocean scraper will have homes,offices,sea farms,orchards,gardens and many other things.
A power plant will produce fresh drinking water in these glass structures. Oxygen stations or wind chimneys would renew the air. These self-sustained eco-villages will surely be a turning point in the world of skyscrapers.
Wood skyscrapers already shaping the present and the future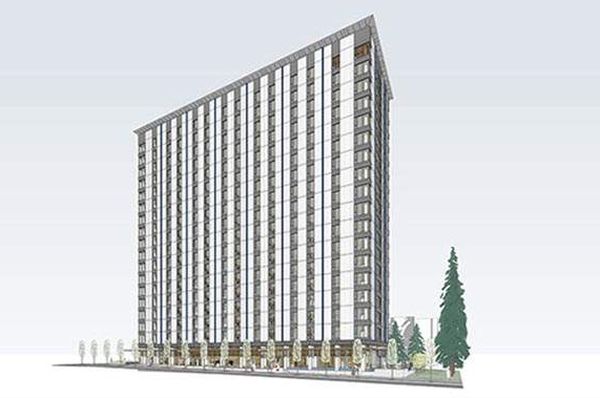 Image Source : Vancouversun.Com
Cross laminated timber has helped architects to design buildings made from wood. In this, small pieces of wood are stuck together with powerful glue to form huge panels that can be used in constructing buildings. Several countries in Europe have built 8 and 9 storied buildings using wood.
The University of British Columbia is going to build an 18-storied residence building for its students.According to experts, wood will not pollute the environment and as far as burning is concerned they feel that wood will char but steel will melt and bend and hence wood is a better option.
Innovative ideas and concepts in building skyscrapers which involve the of materials that will not pollute the environment is the need of the hour. These materials will make the skyline greener and will ensure a better future.