The deeper symbolism of a sustainable lifestyle is the respect that we have for the environment – the air that we breathe in, the soil that we grow our food on and the water that we drink. Mostly, these things are a given, we take them for granted. But we need to take a close look at our lifestyle and our surroundings and start to make the changes to reduce our carbon footprint, not only individually, but as communities. As someone famously said, take a close look at the mirror and make the change! We can choose to transform and make our present community a sustainable community or develop a community which is sustainable with like-minded people.
Here are some ideas on how to build a sustainable community:
Educating the community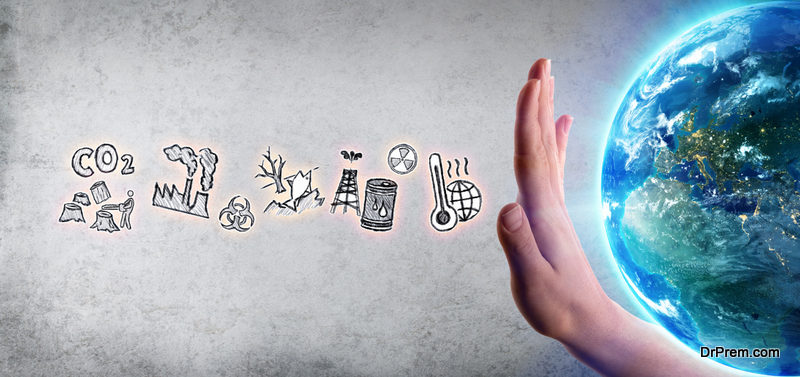 Most people are aware of global warming and its negative impact on the environment. But they do not have an idea of the positive impact they can make by implementing certain environment friendly steps. A single community can make a big difference to the surroundings over a period of time. People have to be educated about the ways and methods, perhaps during community meetings. They need to be shown that a sustainable community has reduced crime rate, reduced waste, attract economic development and all the people residing there benefit from the preservation of nature. A community who works together to create a clean and green environment is a happy, close knit one and culturally developed also.
Creating the awareness of the need for sustainable communities would bring many people together to build a sustainable community, whether by transforming the present one or by building a new one, which has sustainable features.
Take the lead
If you feel strongly about the conservation of the environment, you can take the lead. Make the changes in your home first, to inspire others. Let your roof speak for itself, with the shiny new solar panels. Take the initiative to have a collection agency collect the recyclables from your home or community, making it easier to recycle. Educate people about the reduction of plastic in their lives, and carry reusable water bottles and cutlery everywhere.
Interact with people, talk to them about the value of sustainability (including financial value), share resources with them, and be active and vocal on social media about the ways in which a sustainable community can be created. There might be naysayers, but encourage openness and ask for viable solutions. This is sure to get people thinking about what they could do for their community.
Your efforts and sincerity will pay off, and slowly you will be able to inspire people to convert to eco friendly choices when they see the value of it.
Focus on energy conservation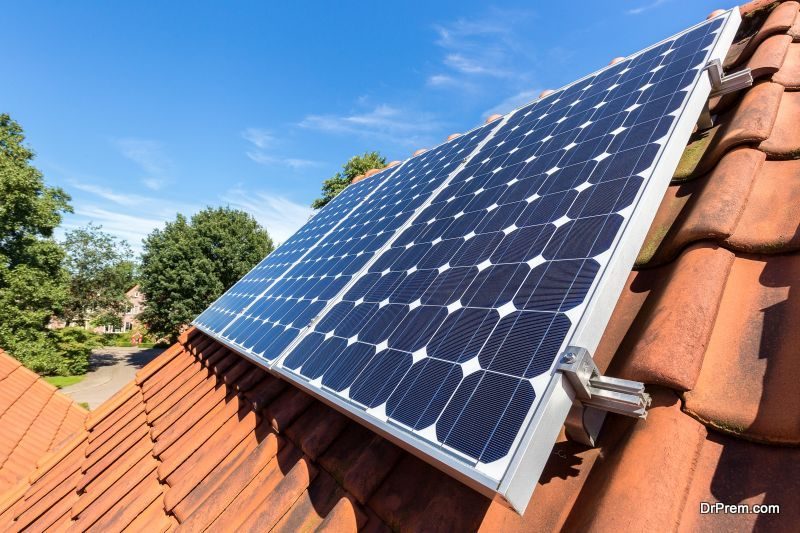 Conserving energy is one of the foremost features, perhaps the most essential feature of a sustainable community. Energy conserving systems can be implemented while developing a community. For example, installing solar panels to generate clean and green energy. In areas where there is a great amount of wind energy, wind turbines can be set up, or use geothermal energy or hydroelectricity. All members of an upcoming sustainable locality can agree on the particular kind of green energy that they want to utilize.
For communities which rely on conventional electricity, the members of the community can collectively decide on the method of green energy they want to opt for. Solar is right now the most popular eco friendly energy as there are a number of vendors providing the panels and installation services.
Promoting local business
One key feature of sustainability is promoting local business. It can be done by buying local – construction materials to fruits and vegetable and other good produced locally. Locally grown produce helps to sustain the livelihood of the farmers of that region, and helps the local flora and fauna survive. Besides, communities can save their carbon foot print due to travel miles when products are imported from outside the region.
Construct sustainable buildings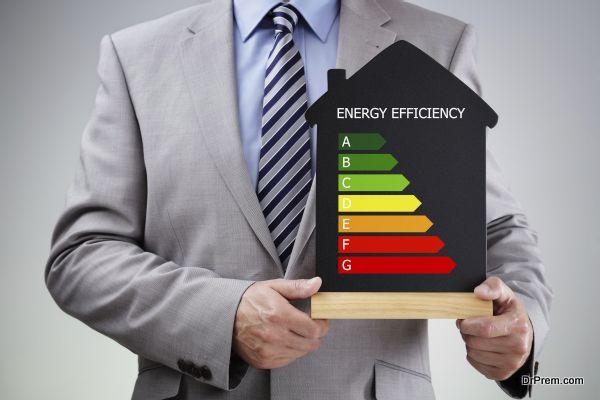 Building's construction should be green, incorporating LEED (Leadership in Energy and Environmental Design) standards. This will ensure that your community buildings meet the global standards for eco friendly buildings which include energy and water efficiency, indoor environment/air quality, renewable resources as well as sustainability.
Some sustainable communities use natural and traditional methods of construction, which boosts tradition, culture and local business while residents get to live in naturally insulated buildings.
The housing design should be such that neighbors can interact with each other easily. Some communities do not believe in having boundary walls between neighbors. Spaces for people to get together have to be incorporated in order for more interaction to take place.
Developing public spaces
To create a sustainable community, you should definitely develop gardens and parks. Children and adults can benefit from these natural spaces, where they have a chance to breathe in fresh air and interact with others, which is a requisite for all humans, to maintain good mental health. Residents can be encouraged to grow trees, shrubs and flowers and care for them.
 Reduce waste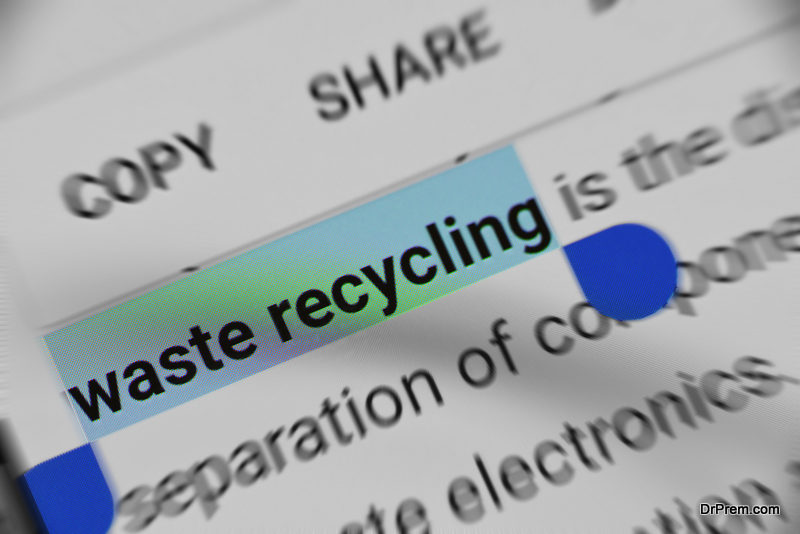 Waste is a problem in all places in the world. One of the ways to control waste and save the environment is reduce its production. The world is facing a severe plastic pollution problem, pollution land and water. Landfills fill up with waste and in America, almost 251 million tons waste is generated every year.
Encourage your community to recycle or reuse material at the time of construction to reduce construction waste. The water systems should be developed with features to recycle and reuse water. Organic waste generated in the community should be converted into compost.
In existing communities, residents can reduce their waste by using products made from recycled material, or products which are packaged in recyclable material and then recycling everything possible such as plastic, metal, paper, e-waste. They can start a community composting initiative or compost individually at home and share with their neighbors. For a start, community members can pledge not to use one time use plastic products.
Controlling pollution
Sustainable community's focus should be on promoting a lifestyle which creates the least emissions and reduces all types of pollution. With a little effort and cooperation of people, such as walking/cycling everywhere possible, using public transportation, car pooling, and using green energy for powering their homes, residents of a community can begin to enjoy the cleaner air around them.
There could be libraries, art centers, schools, office complexes within the community so that people do not have to travel far to access them.
Give stake to the residents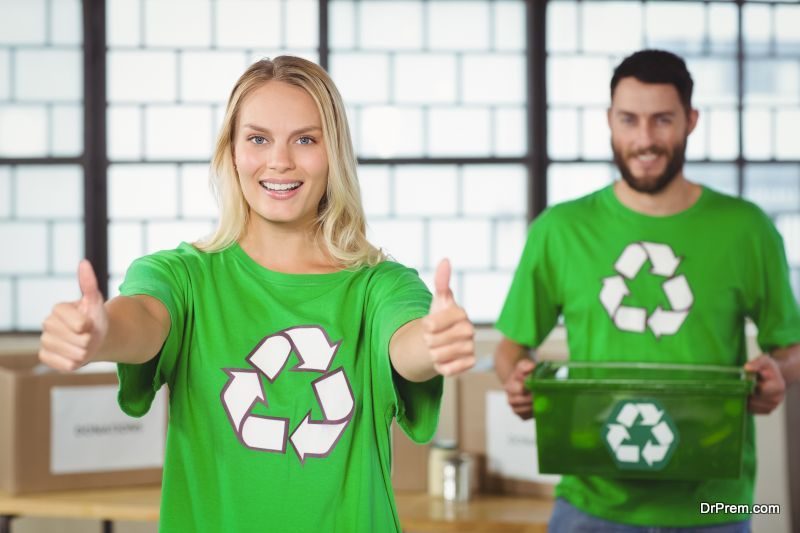 If you are one of the developers of a new sustainable community, or one of the main planners in transforming an existing community into a sustainable one, you and others have to be open to ideas. This will engage the people and make them feel that they are being heard and they will be more invested in the changes. Your community can then retain the change toward sustainability when people/residents feel listened to.
Work for community growth
There would always be some new development, technological or lifestyle related which can be adopted to make the community more oriented towards sustainability. To facilitate a natural, organic growth of the community, the residents should be willing to make the necessary modifications to their life, if needed. For example, if a certain technology is available which will reduce pollution or produce more green energy, then the community should be able to embrace it, though it might mean spending on the initial investment and some sacrifices on their part.
Your community should be open to embrace new members also, so that you do not become a closed community.
Delegate responsibility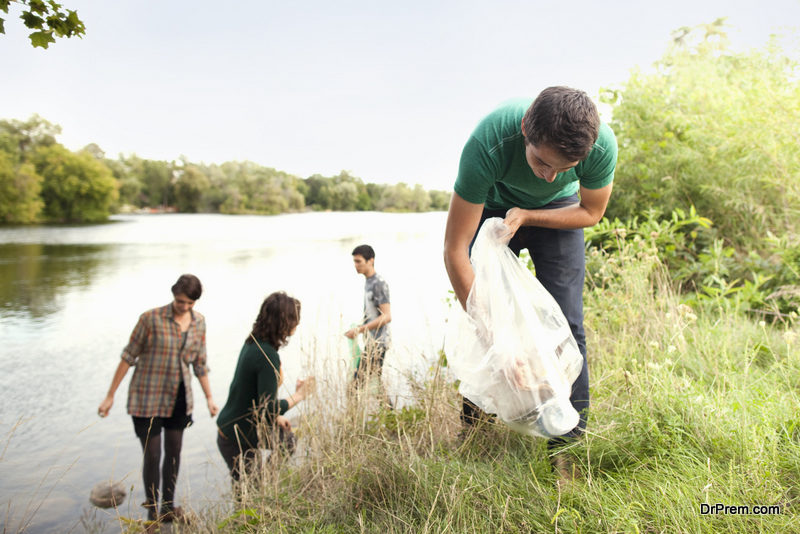 One person cannot be responsible for everything and everyone. The community should delegate responsibility to different people who would be accessible to help with problems faced within the community. People could take turns in carrying out the various roles, or they could be elected by the residents so that everyone gets a chance to play a decisive role and understand the ins and outs of running a sustainable community. This will help you achieve your community goals faster and with less resistance.
Some communities might require a manager, or an operator to help people make connections or a friend to receive feedback and ideas. Your community might choose a champion to help push new ideas/opportunities forward. Every group of people forming a sustainable community is different, and the way they view things would be quite different. Keeping this in mind, roles and terminology for roles should be created so that everyone finds it easy to work and the 'leaders' feel more accessible.
Examples of sustainable communities 
Dancing Rabbit Ecovillage, Missouri

Image Source : dancingrabbit.org
This is a developing community spread across 280 acres. It hopes to attract around 500-1000 residents and create a community which is diverse and self-sustaining. There are six guidelines all residents must adhere to – no vehicles within the village, no fossil fuel energy for cars, heating/cooling systems, refrigeration, etc. All gardens have to be organic, all power renewable and everyone should compost, recycle and reuse. And residents cannot use lumber which is not local, unless it is salvaged or recycled.
Los Angeles Ecovillage, California
This community is not based in the countryside, but it is just 3 miles away from downtown Los Angeles. There are 500 residents who live an eco friendly life leaving a minimal impact on their natural surroundings. As it is close to public transit, churches, schools, commercial services/industry, the residents use their vehicles minimally. The dozens of fruits and gardens supply the people with fresh fruit locally.
Brick was reused to construct the buildings, thus saving 20 tons from landfills, and people composted 100 cubic yards of waste. The weekly potluck dinners helped to form relationships within the community, making it stronger.
Earthsong Eco Neighborhood, New Zealand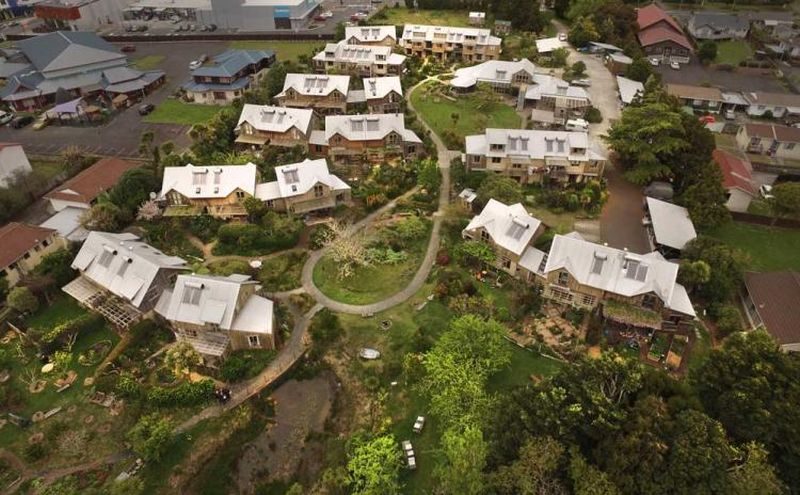 Image Source : cohousing.org.nz
This is one of the outstanding examples of sustainable community. It has embraced permaculture as well as cohousing. Permaculture is a type of edible landscaping minimizing energy as well as water use. Cohousing entails the sharing of resources by the people. The residents own their homes but share the common land and the common house where they socialize. The library, laundry as well as craft rooms are used by all.
The individual homes are made from rammed earth, a natural material excellent for keeping homes warm in the winter and cool in summer. The roofs collect rain water and also have solar panels fitted on them.
Boulder, US
Boulder is another of the sterling examples of sustainable community, especially as it proves how a large group of people can live a sustainable life, keeping the environment at the top of their concerns. It is the place where some of the happiest people in the US live. There are 100,000 people who have made sustainability a way of life. It is the highest rated city for quality of life and well-being of the residents.
Boulder residents try to work, play and live in the city, supporting local businesses and conserving nature. Boulder thinks in terms of 'we' rather than 'me' and its Environmental Sustainability Plan strategizes ways to conserve/protect natural resources, reduce pollution and waste while promoting healthy lifestyles.
Boulder is unique in charging 'carbon tax', which people have to pay when they use fossil fuels, and this tax is not required for renewable energy. The money from the 'carbon tax', approx 1.8 million dollars each year is used for the implementation of Boulder Climate Action Plan.
Northampton County, Virginia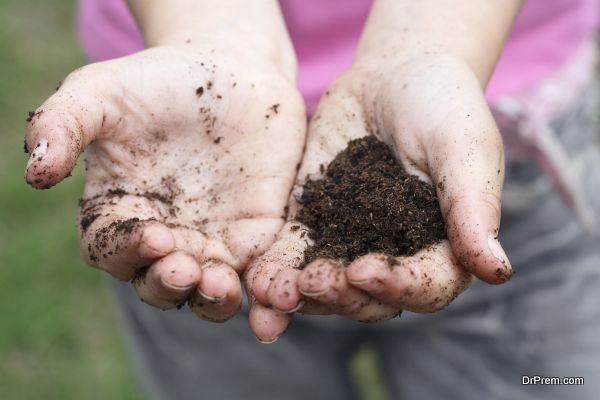 Northampton County is considered to be a model rural sustainable development. The place has over 260 bird species, and numerous other wildlife and fish species. Northampton was one of the poorest counties in Virginia, but all that changed with a million dollar grant for sustainable development. The task force formed out of community members focused on these areas – developing heritage tourism while preserving nature and culture, aquaculture and seafood industry development protecting water quality, eco-industrial park, agriculture retaining the productivity of soil and habitat, arts and crafts, and research as well as education facilities.
Your community can take steps towards being a sustainable community; provided all the members are keen to live a life which protects the environment is a healthier choice at physical, mental and spiritual levels.