If you need some sort of solar panel work done in New Jersey then you might be wondering how to figure out who to hire when it comes to solar companies in NJ. Well, there are a lot of great tips and different steps to take to ensure you're choosing the best solar company in New Jersey for your project. Solar panel work is very important and picking a company that has your best interests in mind while also providing good quality work is important to anyone looking for a solar company. We're going to go through tips to find the best solar company and how to go about choosing a solar company in New Jersey for your job.
What Should I Look For In A Solar Panel Installer?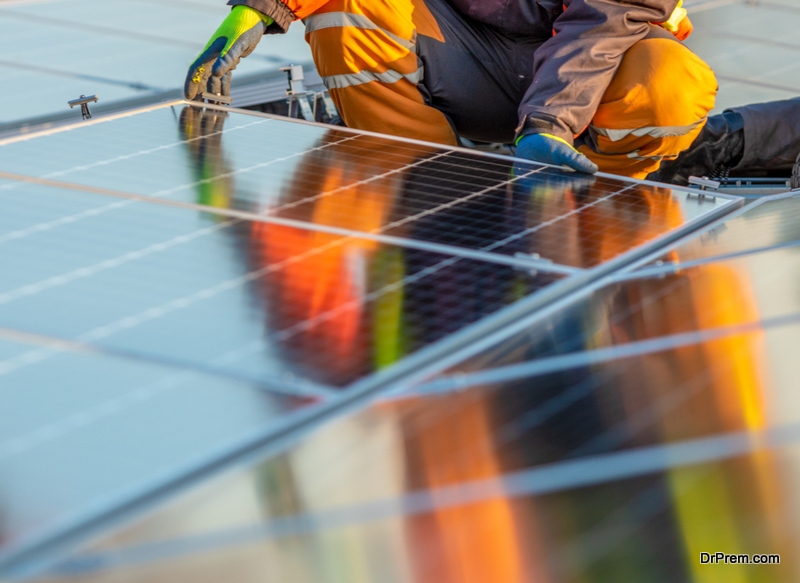 When you're looking into solar companies in New Jersey, you should look for a few different things. Knowing what to look for in solar panel companies will help you narrow down your search to find the most knowledgeable and trustworthy company. Here are a few things to look for in a solar company.
1.   Licenses
As usual, these types of companies usually need certification or licensing to be performing work like this. Making sure that the company is properly licensed can save you from hiring a company that isn't legit, professional, and trustworthy. You are able to ask for proof of licensing when looking for a solar company.
2.   Insurance
This is another important aspect of searching for a solar company. Insurance is a protective agreement between the solar company and the homeowner or property owner of the solar panels. This ensures that if anything happens, such as damages, the company has insurance to pay for it.
3.   Expertise
Choosing a company that has years of experience is important because you want to make sure that the company is knowledgeable in their field and knows what they are doing. Hiring a company with experience also gives a bit of trust that if a problem arises, the workers know how to handle it.
4.   Reputation/Reviews/References
This one is a bit broad, but this basically covers anything that can give the company a review. Whether that be references or their reputation in the market of solar companies. Reviews are quite common on websites and their usually easy to spot, so starting there is smart. Choosing a company with good reviews, a good reputation, and many references can give you peace of mind when finding a reliable company.
5.   Warranty
Warranty is not offered by every single company and the warranties aren't always the same from company to company either. If a warranty on their work is important for you then make sure you are looking for a company with a warranty agreement that fits your needs.
6.   Quotes/Cost
The cost should be the last thing that you rely on to make your decision. This is because people tend to go the cheaper route, but sometimes choosing a solar company with the cheapest price means that you will get bad quality work, unlicensed individuals, or some other important thing that you'll sacrifice to get a cheap quote.
How Do I Pick A Solar Company?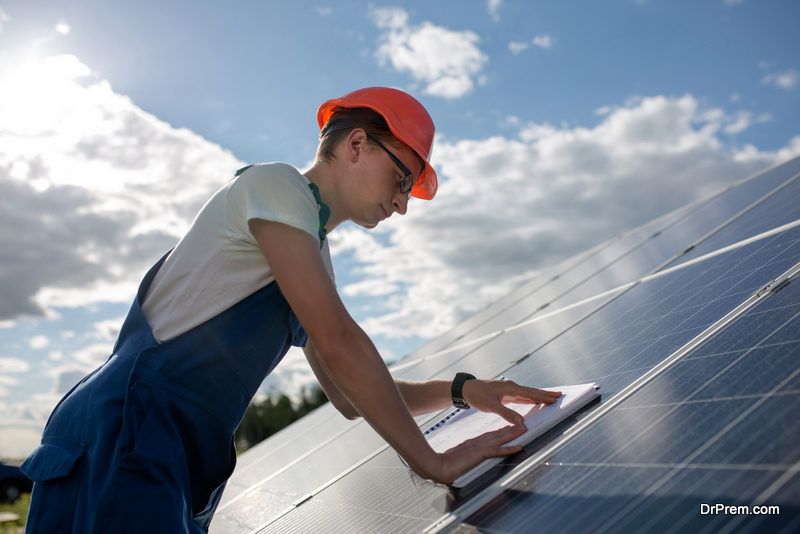 Choosing a solar company can sound very intimidating and it might not be something you necessarily want to do. However, this process is actually quite simple once you figure out what you are looking for and how to search for the best solar companies in New Jersey. Always be sure to ask questions when looking for a solar company. Asking questions can help you understand the company, see how they interact with you, and overall just understand their knowledge. Let's go over the steps you should take in order to choose the best solar company for your project.
1.   Get a list of at least three companies
The first step is to choose a handful of companies to look through. You can gather these companies from a simple internet search just to find between three and five companies to look into and start with. Reference the list above on what to look for in solar companies to narrow down your search.
2.   Check the company's credentials
Checking the company to make sure they have proper licensing, insurance, warranties and anything else to ensure that you are working with a good legit company is important. You should use this time to make sure you're looking into companies that will comply with guidelines.
3.   Read the reviews and ask for references
Reading reviews is another important step because customers are typically honest with their reviews so it'll give you a good insight into how satisfied the customer was with their work and with the service of the company.
4.   Get a quote and compare prices
The last thing that you should do is compare prices and get quotes. Choosing a company within budget is important, but it's also important not to choose a company just based on pricing. Choosing the cheapest priced company might mean you are choosing a less-qualified company, so just be sure that you are choosing a reliable company within budget.
Choosing A Solar Company In New Jersey
Choosing a solar company in New Jersey doesn't have to be difficult or stressful. With the tips listed above, you can make a smart choice on who is the best company to go with when it comes to solar installation in NJ. Remember to always look into companies and compare between a few of them to choose the best for your project. Choosing a company that is licensed, insured, experienced, and overall just knowledgeable in their work will be best for you and your solar panel project.
Overall, you should follow these steps listed in this article to choose the best solar company to work on your project. This will help you to make decisions based on what is important, rather than cost, visual appeal, or any other aspect that doesn't guarantee quality work from a trustworthy company. If you're looking for a solar company in New Jersey be sure to do your research to find the best solar company that fits your needs by following the tips and tricks in this article.
Article Submitted By Community Writer