There are few things more eco-friendly than growing your own produce, but it's kind of tricky to flex your green fingers if you have little more than a window box to work with. It's a problem that inspires people from all walks of life to join forces with their neighbors to create spaces that everyone can enjoy. There are more than 18,000 community gardens in America, each one allowing people to enjoy fresh food and fostering a sense of collaboration between neighbors. Here are six tips to help you get started.
Gather a Team
The most effective community gardens have a strong team at the helm to make decisions, approach sponsors, send any necessary applications, and formulate rules for the running of the garden. The first step is to organize a meeting that interested people can attend. From there, you can elect a garden coordinator and committee.
Seek Appropriate Support
If you are hoping to start your own community garden, certain authorities can help you make the leap. The American Community Gardening Association offers practical help and support to its members and can help you find an appropriate space. It's also worth approaching your local municipal parks department and community development office.
Find the Right Space
While official agencies and neighborhood nonprofits can help you find a prime spot for your garden, it's also a good idea to speak to organizations such as community colleges, schools, churches, and senior centers. These types of organizations are usually quite amenable to the idea since it's likely that their own members will be keen to get involved.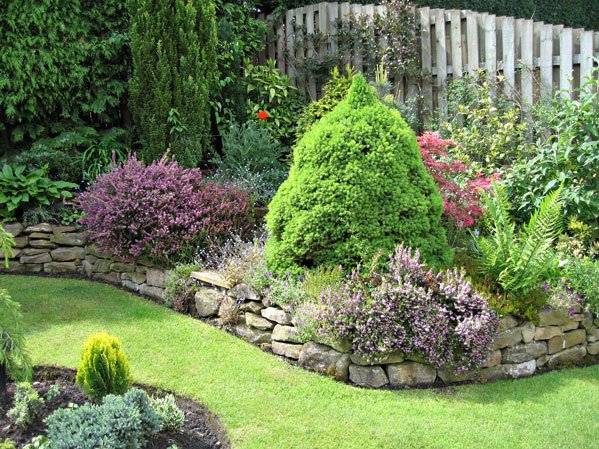 Sign on the Dotted Line
Wherever your space comes from, be sure to get everything in writing. If you have particularly extensive plans for your garden, you should ideally be looking to sign a lease that entitles you to use the space for a minimum of three years, although preferably longer. You don't want your team to expend significant effort, only to have the owners reclaim the space after six months of work.
Make a Plan
Once you have secured a space, it's up to the elected management team to complete plans for how you will run your garden. You might assign small plots to each gardener, which is common for community gardens in Europe. Even so, communal tasks such as site cleaning and organizing food swaps will be part of the plan. It's important that everyone does their share and sticks to an eco-friendly approach.
Enjoy Your Space
Image via Flickr by John Englart (Takver)
After a few months of work, your community garden will start to take shape. You and your like-minded neighbors will start to benefit from your efforts and enjoy the space. A regular meeting between the management team and individual gardeners will help make sure that your garden thrives and that your approach adapts to the growing needs of the community.
If you would like to find out more about environmental policies and how they affect your neighborhood, a program from the Vermont Law School may interest you. In the meantime, you can enjoy getting to know your neighbors in your newly created community space.
Article Submitted by Community Writer.