Green and sustainable lifestyle is steadily finding its place in modern homes.Composting toilets, water-recycling toilets, waterless toilets, and off the grid toilets have now become available in the markets and are making it into homes of conscious people. Having a compost toilet installed in the home ensures lesser consumption of water and conversion of solid waste into fertilizers. Installing a compost toilet is not an easy thing. There are a host of things that a person must keep in mind before installing a compost toilet at home. When installing, learn about how efficient the toilet is and whatmechanism it uses to turn waste into compost.
Types of compost toilets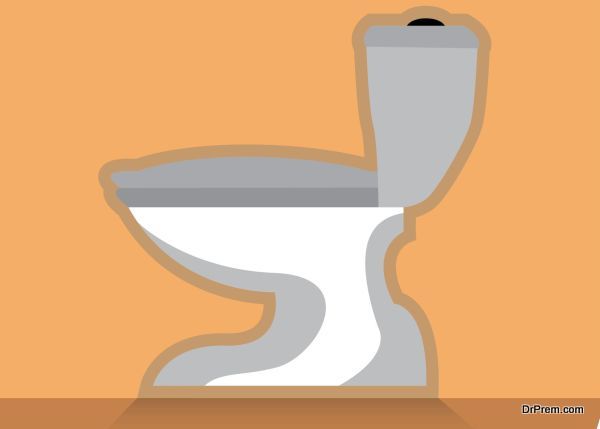 There are mainly two types of composting toilets – commercial and home-built. While, most of commercial composters are designed to separate liquid from solid, home-built toilets are nothing more than collecting waste in a bucket, without any separation. As 90 percent of human waste is liquid, commercial compost toilets enjoy advantage that segregation process offers by minimizing solid waste amount.
Commercial vs. home built compost toilet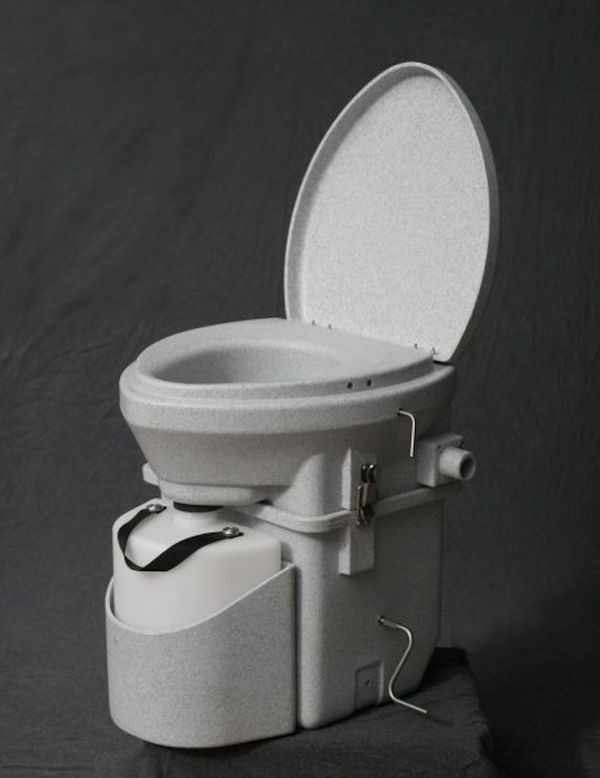 Image Source : CompostingToiletsUsa.Com
While, commercial toilet would use automatic churner or a manual handle to churn solid waste to facilitate the composting process, a home-built toilet would ask to be carried to a spot where it is left to decompose naturally which takes over two months, mostly.
The commercial toilets fasten the process using additional mechanism and also ensure complete separation and drying of waste. The dry waste doesn't emit any smell. On the other hand, basic sawdust toilets are simple enclosed compartments. The compost pit asks for covering with clean but damp organic materials after each deposit.
Commercial toilet suits well for indoor purpose as they are fitted properly to prevent emission of smell, while home-built toilets are more vulnerable to it.
As a matter of fact, commercial compost toilets are costlier than home-built options due to inclusion of more sophisticated tools.
What makes for a good composting toilet?
There are some aspects that decide whether a particular toilet is worth its value or not. Proper sealing of the basin to prevent escape of fumes into the house and good stirring mechanism are two critical components.
Another requirement a good toilet must meet is the ability to separate liquid from solid as efficiently as it could be.  Commercially available toilets offer this facility, while home-built toilets require manual involvement to perform the separation whenever the chamber is emptied. The inclusion of easier and convenient methods for separation also adds in the list of qualities of a good composting toilet.
A good composting toilet decomposes solid completely as soon as possible.  Some sophisticated toilets work fine even when the basin has minor vents because they include additional assistance to heat the solid and evaporate all the liquid and dry waste doesn't emit fumes.
Stirring option could be manual or automatic depending upon how much a user is ready to spend.  Traditional home-built toilets would require regular stirring to facilitate composting process. Apparently, a good toilet comes with easy and efficient stirring mechanism.
While choosing a toilet, user must consider the size of the family. Some toilets, which otherwise are good for a couple of people, fails miserably if overloaded. Wet waste requires more space, so again, separation process plays important role in deciding size of chamber.
Commercial composting toilets with automatic separation and heating require lesser manual efforts, while home-built toilets require frequent emptying of the chamber. Home-built toilets require regular maintenance else they can turn your home into nightmare with smell. It is true that cost and efforts for installing a composting toilet are worth it especially when it comes to adopting eco-friendly lifestyle.