Adidas is one of the largest sportswear developers in the world. The company, in addition to bringing latest in design is bent at developing sportswear for a greener future. Adidas has introduced the world to a pair of shoes made from recycled ocean waste. The shoe was made in collaboration with Parley for the Ocean.
The new concept
Continuing its ambition to alter the way footwear industry has grown over the years, Adidas collaborated once again with Parley to develop an innovative footwear concept -3Dprinted pair of shoes that feature an exterior made from recycled ocean waste.
The new concept shoe features a midsole 3D printed from recycled polyester and gillnets – the same material that is sometimesused in fishing nets. The shoe exterior is constructed from recycled ocean plastic waste.
Not a first for Adidas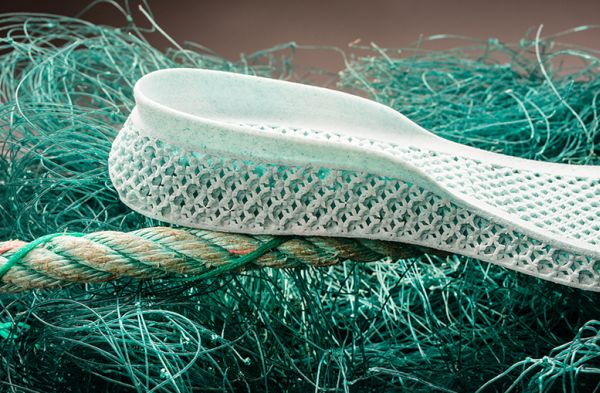 Adidas is known for trying new and innovative designs, especially when it comes to shoes. The footwear giant has created a pair of 3D printed shoes before. The pair was dubbed Futurecraft 3D. Futurecraft 3D was Adidas' first attempt making 3D printing shoes.
The cooperation between Adidas and Parley for the Oceans is attempting to fight ocean pollution worldwide. And this shoe that merges tech with a conscious thought surely makes for a perfect product.
The complete eco-friendly footwear
Adidas has been making 3D printed shoes and shoes from recycled materials. Learning from its previous attempts, we are presuming this new pair of 3D printed shoe made from recycled ocean waste will make for a seasoned product, which will have the best of both worlds.
According to Adidas, given its clean make, the conceptual pair of footwear is completely eco-friendly.
Price and availability
Presently, this pair new pair of footwear from Adidas is in the concept stage. There is no world yet from Adidas on when we can expect the pair of shoes in the market. There is no mention of the price as well.
Adidas and Parley for the oceans are both very eager to get this pair into the market.
The footwear industry is poised at the junction of change. Nike is revolutionizing things with self-tying lace shoes, but it Adidas that could make things cleaner and useful with a mix of 3D printing and recycling.
Source : News.Adidas.Com