Valentine's Day every year is usually filled with love filled decorations, cards and gifts galore. But have you any stopped to wonder about how eco-friendly these items would be? Or did you ever think about how you can make your decorations more eco-friendly? Well, here are some Valentine's Day decorations that have been made from recycled items. If you are on the lookout for a Valentine's Day decoration idea that wouldn't impact the environment much, consider these ideas.
Recycled Wooden Branch Centerpiece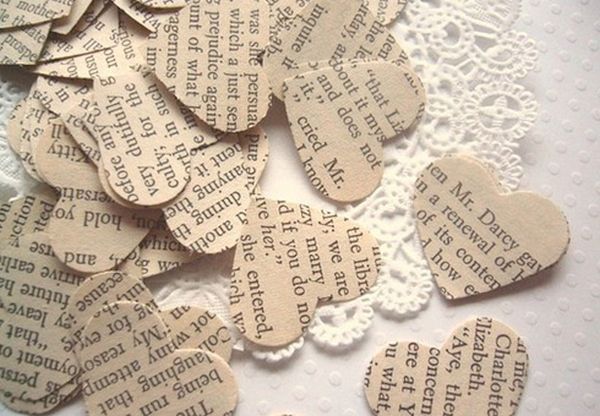 Have small broken tree branches you are planning to dispose of? Well, consider moving them indoors to create a one of a kind centerpiece. Paint the branches any color of your choice and stuff them inside a glass jar in a way that they look like a natural tree growing out of the jar. Cut out small hearts from newspapers or magazines and stick them to the branches at regular intervals to create an aesthetically pleasing Valentine's Day decoration.
SweetheartGarland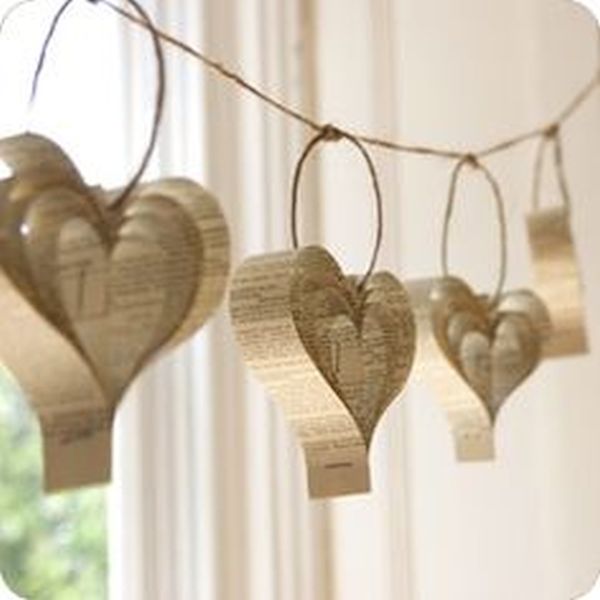 What better way to reuse old newspapers and magazines than cut them out to form a sweetheart garland for your sweetheart? Cut out hearts (you can opt for the same size or different sizes) from old newspapers and magazines. Punch holes at the top left hand corner of each heart and string a twine through them. Tie a knot at both ends to complete the garland and hang it outside the door to welcome your Valentine with love.
Heart Streamers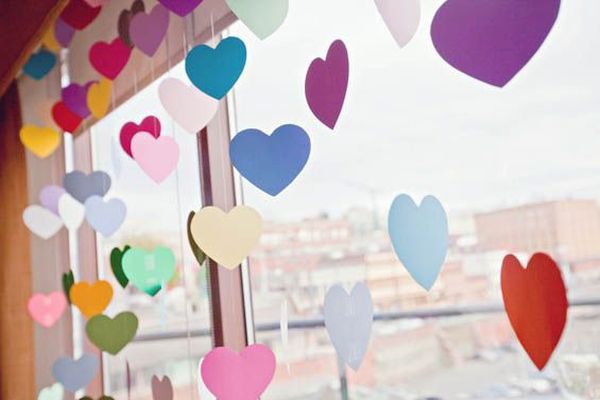 Have bits of fabric lying around from all of your tailoring projects? Consider making them into heart streamers you can hang on doorways and mantles. Simply cut out heart shapes in the fabrics and string them one above the other. Join 4-5 such strings and attach them to a rod or tree branch. Simply place the branch/rod above the doorway or mantle to create a charming heart streamer.
Chocolate Heart Boxes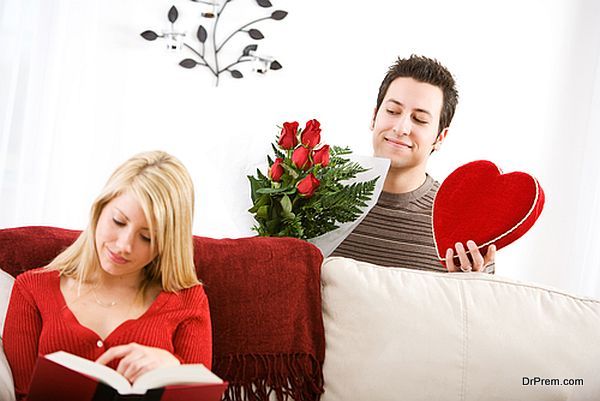 If you tend to have a lot of empty chocolate boxes from last year's Valentine's Day, repurpose them usefully. You can choose to use them as packages for your gifts. Simply place your gifts inside the boxes and gift them to your valentine. Better yet, consider making your own wall art with these boxes. They would make an artistic addition to your home for sure.
Heart Luminaries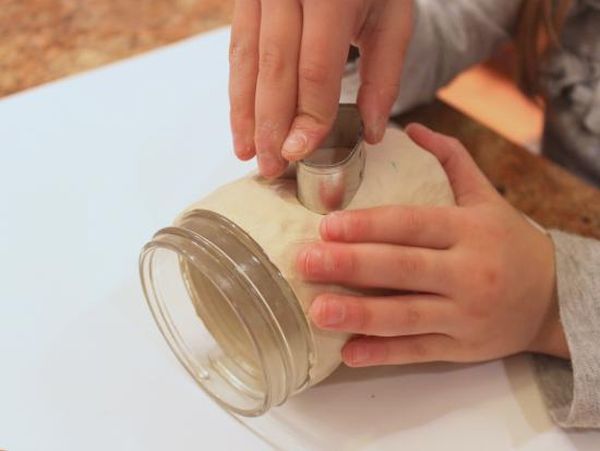 There is no need to throw out old glass jars. You can repurpose them as beautiful Valentine's Day decorations. Nothing is more romantic than walking into a house filled with the warm glow of a candle. You can repurpose these glass jars to make your own heart luminaries. It's really that simple. Stick a heart pattern on translucent paper outside the jar. Pour some candle wax inside the jar and stick a wick into it.
Alternatively, you can choose to simply place a candle votive inside the glass jar. Now light up the candle inside the jar and the heart shaped design on the outside will pop out for sure, creating magical shadows on the walls around you.
Valentine Photo Holder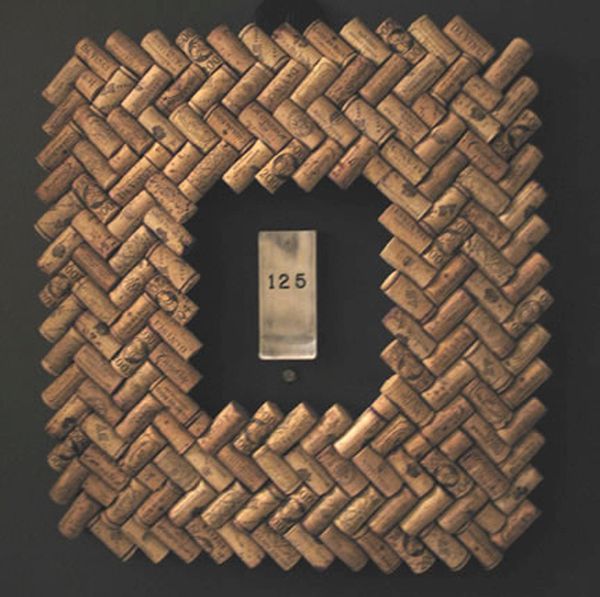 Here's another marvelous way you can reuse materials in your home to make Valentine's Day decorations. The Valentine Photo Holder needs nothing more than just an old cork from a wine bottle, two sock hooks (that come in the packages you buy) and a drawing board pin.
Change the direction of one sock hook so that both hooks are facing each other. Bring them closer together until their heads touch. You will get a really cute heart right away. Place the bottom end of both hooks together and put a drawing pin through them. Attach the hooks to the cork with the drawing pin firmly. Now all you need to do is place the cork on a table or showcase and simply stick a photo in between the cork and the hooks.

There is no need to opt for expensive decorations for Valentine's Day. You can make your own V Day decoration using simple objects at home. From old newspapers and fabric pieces to corks, tree branches and sock hooks, these items can be recycled into some of the best Valentine's Day decorations you have ever seen.