With the sun shining outside, you might not want to step out during the day without your sunglasses. So why not make a sustainable choice then? There are plenty of eco-friendly companies that offer a wide range of sustainable sunglasses. The frame of these glasses is made of recycled materials like reclaimed wood or natural ones like bamboo and cork. They are as comfortable as they are eco-friendly. Furthermore, with new firms entering the business, you have more choice than ever.  So here in this article, we will tell you about the top eco friendly sunglasses and sustainable sunglass brands that have been appreciated for their immense contribution to a green fashion.
10 Sustainable sunglass brands of 2019
1.     Grown Eyewear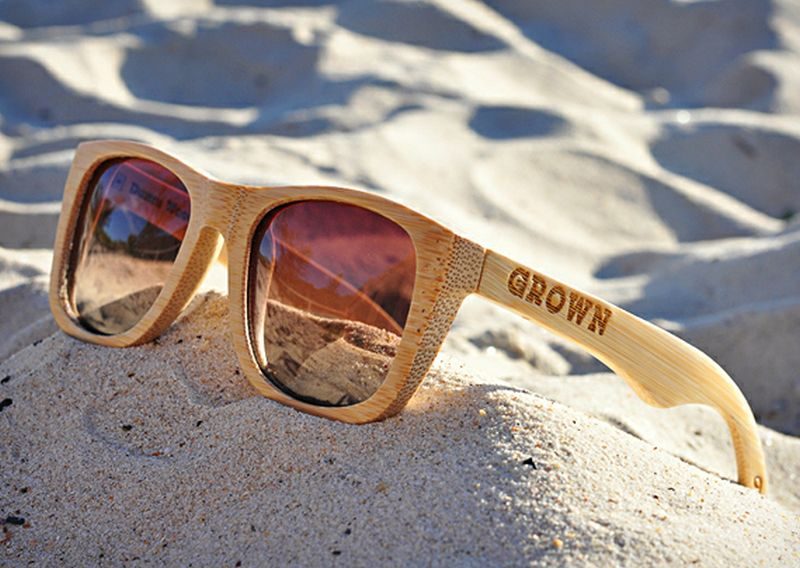 This is one of the more popular names among the top sustainable sunglass brands. Available for children women and men these sunglasses are unique in their manufacturing. They are carved from bamboo and wood and that too are procured from the FSC certified forests. The added benefits are that they are almost 33% lighter than their plastic variants and are easy on the eyes. The prices too at $169 for adults and $75 for the kids are moderate if you compare the huge impacts it has on the environment.
2.     Dick Moby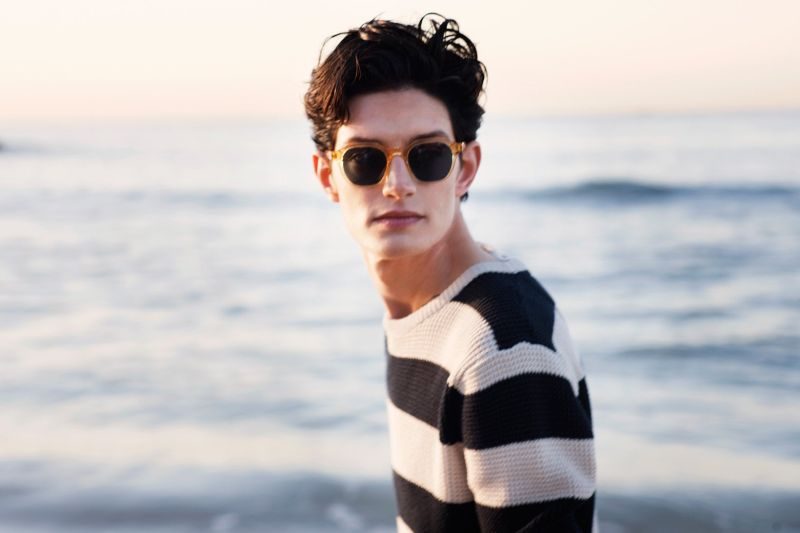 This green fashion trend initiated by an America based company uses bio-plastic acetate to make their products. Apart from being eco friendly and sustainable they are high on the style quotient as well with their fine designs. They offer a UV400 protection and are equipped with anti-reflection and anti-scratch coating. The barrel hinges numbering five make its build strong as well. Apart from being eco friendly themselves they also contribute 10% of their profits to organizations fighting the menace of plastic pollution.
3.     Proof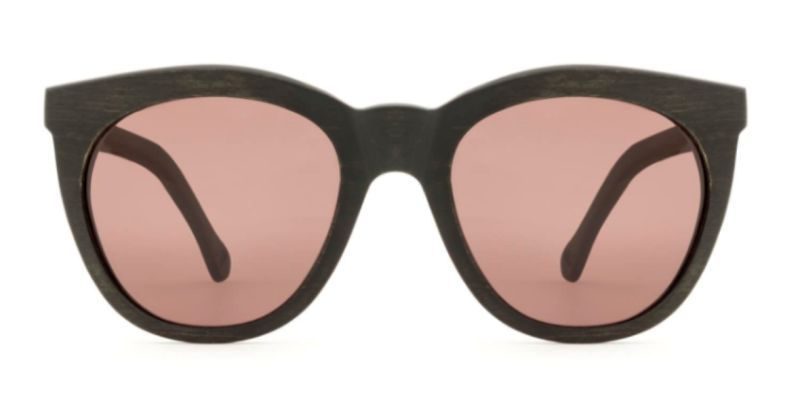 Made from the finest of wood available and some plant based acetate this is easily among the best eco fashion brands 2019. The wood being used in making these sunglasses is also biodegradable in nature. These sunglasses are provided with a really stylish wooden cover for protecting it. The durability and style quotient of this fine sunglass can hardly be questioned. In addition, they bring out sunglasses for both women and men. When it comes to creating a social impact, they are not much behind. In fact, they contribute 12% of their annual profits for some projects in Uganda, Philippines, Nepal etc. Ethical eyewear could not take up a better form.
4.     Warby Parker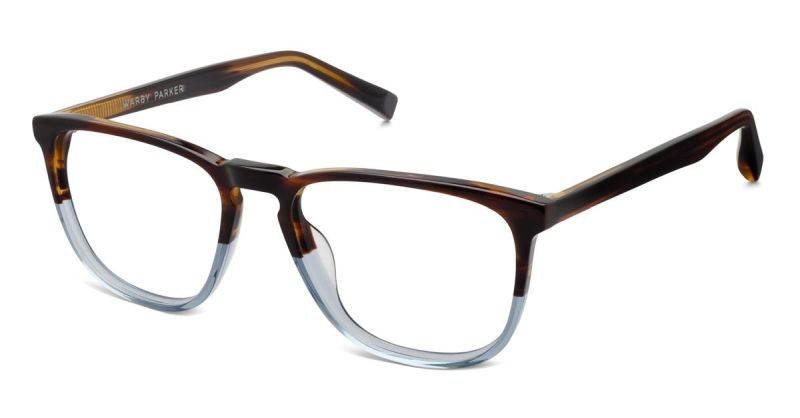 The best policy that has been adopted by this sunglass company is that they give a pair of glasses to the one who needs it for every sunglass that they sell. They also have a fine system where you will get to try out five of their designs at home. Thereafter, you can purchase the ones you like and send the rest back. These stylish and durable sunglasses are the ones to have in 2019.
5.     ECO Sunglasses by Modo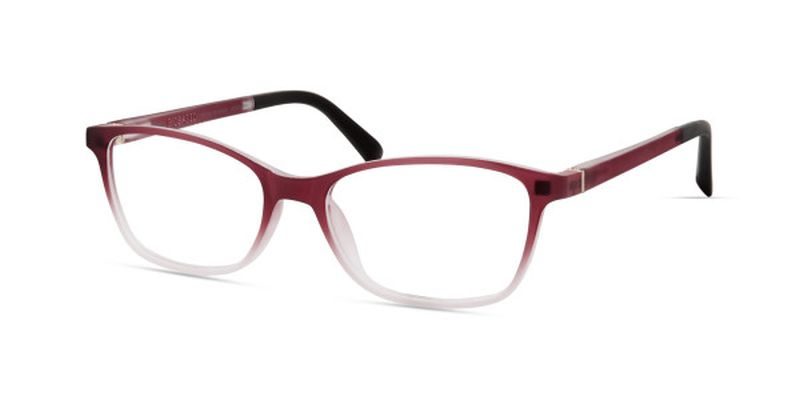 The greatest drawing point of these sunglasses is that they are produced from a whopping 95% of recycled materials and 63% of bio based products that have the certification from USDA. For each sunglass that they sell, they plant a tree and they have planted some 1.4 million trees till date. If you want to do your bit for the environment while being high on style, these are the sunglasses you should get.
6.     Sticks and Sparrow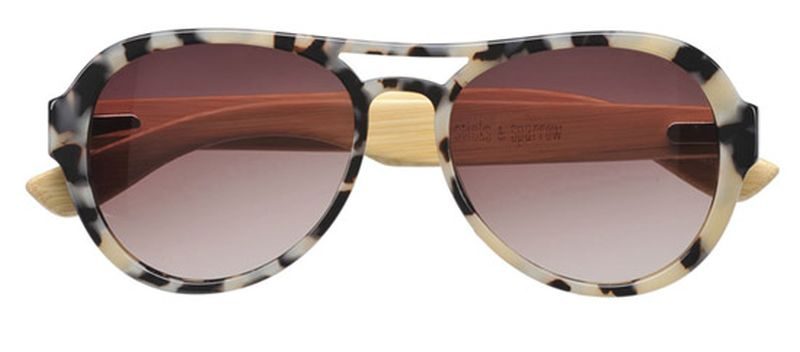 This Australian based company use materials such as bamboo wood and cork to make their products. Their sunglasses are equipped with scratch resistant lenses and 100% protection from the harmful UV rays. What make it feature among the top sustainable sunglass brands are the efforts to be eco friendly in every stage of the production process. From the choice of materials to the constant endeavor to be better at reducing waste, the sunglasses are definitely the ones to try out for the eco conscious crowd.
7.     Solo Eyewear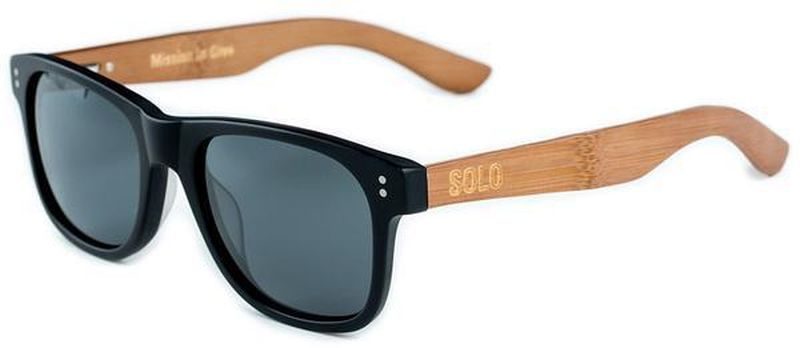 This San Diego based company is counted as one of the top sustainable sunglass brands because they use repurposed bamboo to make their products. They also have another range of products that are manufactured from recycled plastic. 10% of all profits made by this organization are donated to the people suffering from cataracts and other eye problems. They are also pocket friendly with an affordable price tag of $59. Environment and fashion can now go hand in hand.
8.     Panda Sunglasses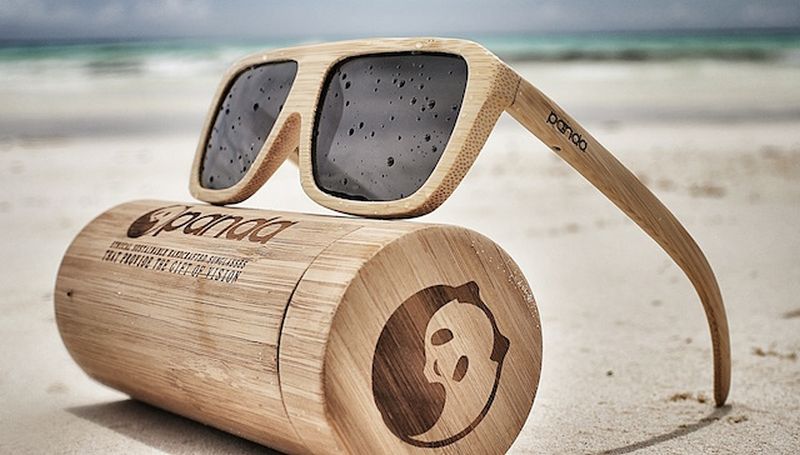 Image Source : cdn-wpmsa.defymedia.com
The discussion on top sustainable sunglass brands is never complete without the mention of Panda sunglasses. Made from sustainable bamboo these sunglasses come with polarized lenses which offer protection from the harmful UV rays. They even indulge in charitable activities such as offering eye treatments for the ones who need it and even glasses for the people who cannot afford them.
9.     Woodzee Sunglasses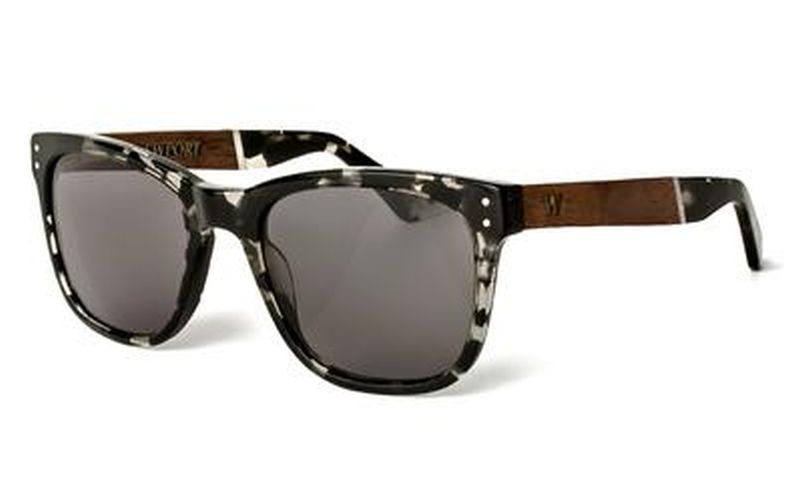 This company is based in California and they have lived up to their commitment of delivering eco friendly goods to the people. They are made of biodegradable wood and bamboo materials and do not compromise on style with their wide range of shapes and designs. Some of its more popular frames are made from recycled maple wood skateboard decks. Overall their efforts have been commendable for the environmental cause.
10.  Swell Vision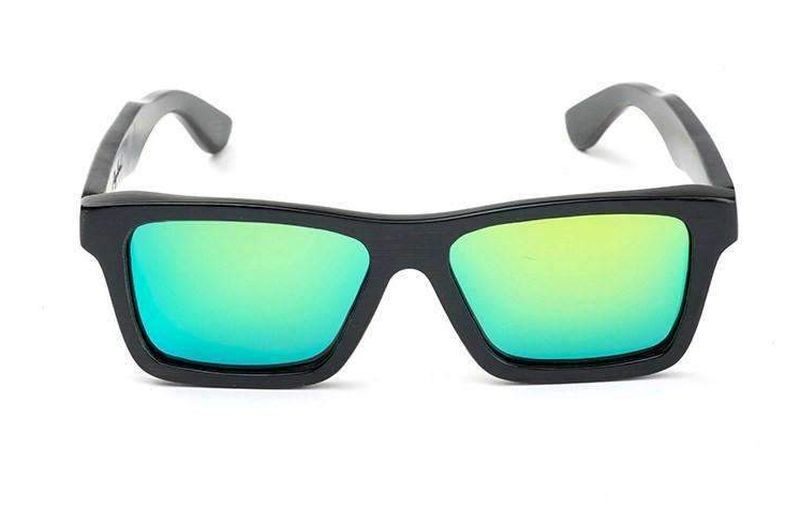 With 100% bamboo frames these sunglasses definitely earned their place among the top sustainable sunglass brands. They have anti reflective coating and polarized lenses that make these sunglasses an attractive option for the buyer. As a part of their corporate social responsibilities they provide education free of cost to the underprivileged Balinese children. These sunglasses are thus a must try for being sustainable, comfortable and stylish and also doing their bit for the environment.
10 eco friendly sunglasses for the conscience and fashionable
In summer months many of us wear sunglasses to avoid sun rays and keep our eyes cool. Do you know that these there are eco-friendly frames available in the market, which help you, cut the sun rays and do you bit for environment as well. Check out the list of 10 eco friendly sunglasses after the break.
1. Sunglasses Use LCD Technology to Block Out the Sun's Glare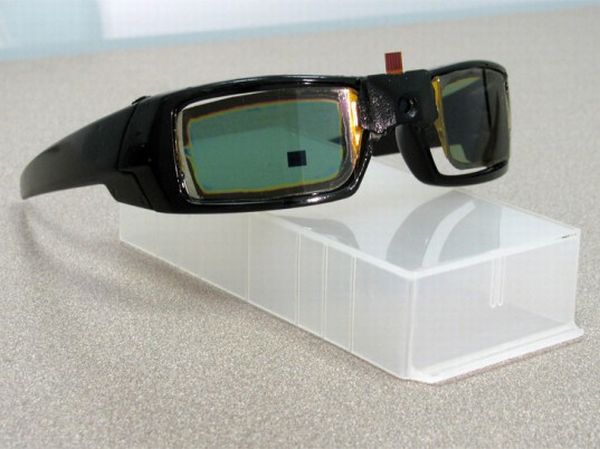 Physicist Chris Mullin has developed a new LCD technology which has the ability to detect bright spots of light and darken them. Mullin and Albert Titus, an electrical engineer at the University at Buffalo, worked together to develop "Dynamic Eyes," a sunglass that can prove useful for drivers while driving in bright sunlight. Presently, this promising model is just a prototype and it is unclear that when it will be available for sale.
2. Studio Swine's Stylish Eyeglasses Made of Human Hair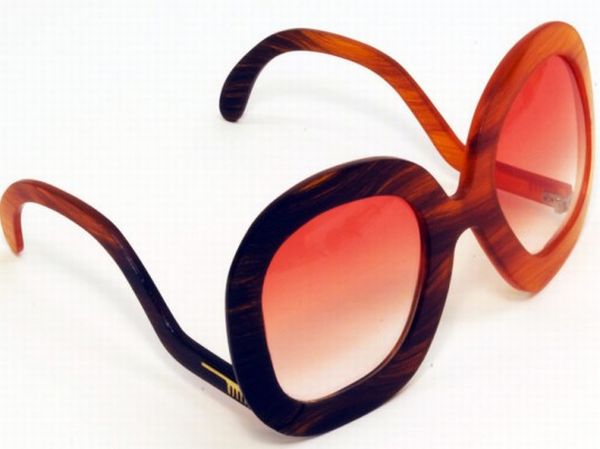 Two graduates from Royal College of Art, Azusa Murakami and Alexander Groves, have designed and built an eyewear using human hair. They used plant-based bioresin to bind the millions of strands of hairs. The production process is pollution free and the frames are 100 percent biodegradable. The one-of-a-kind spectacles were put on display at the RCA graduate exhibit in London.
3. Solar-powered sunglasses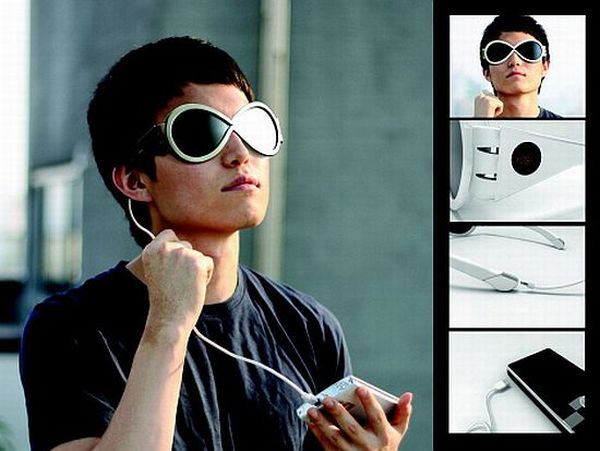 Hyun-Joong Kim and Kwang-Seok Jeong deserve credit for developing Self-Energy Generating Glasses (SIG). The glasses contain solar cells which are dye sensitized and these cells trap the sunlight and then convert it into electricity. A power jack is there at the back of frame which allows you to transfer this energy to your gadgets. The dye used is cheap and organic.
4. Sustainable wooden sunglasses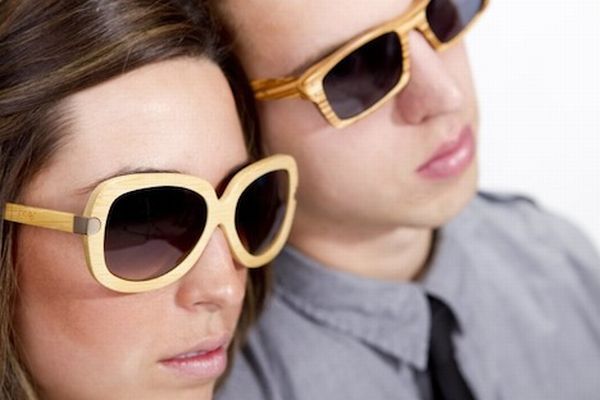 Eye wear company Proof is well known for designing sustainable frames and now the company has come up with a frame made up of wood. The company claims that its aim is to build sunglasses which are eco-friendly and that is the reason why Proof has released a range of unisex shades made up of from ebony, zebrawood, and bamboo. These green sunnies are foldable and 100% eco-friendly because they are made up of sustainably sourced wood.
5. iWood Sunglasses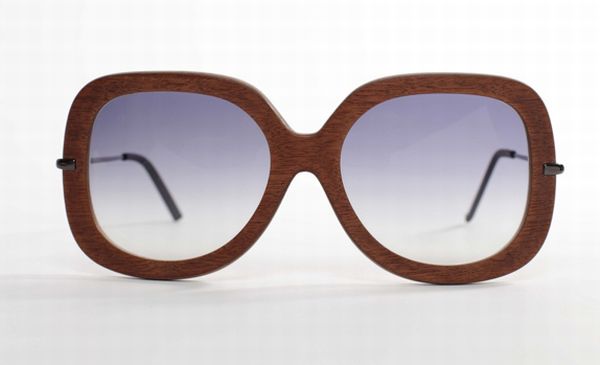 iWood's sunglasses have a style of their own. These sunnies are made up of reclaimed timber. They are circular in shape and have a distinct retro-glam appearance. Each pair is sanded manually. The manufacturer then bound these sunglasses with formaldehyde-free glue. The protection is non-toxic because these sunnies are coated in a zero-VOC finish.
6. Kayu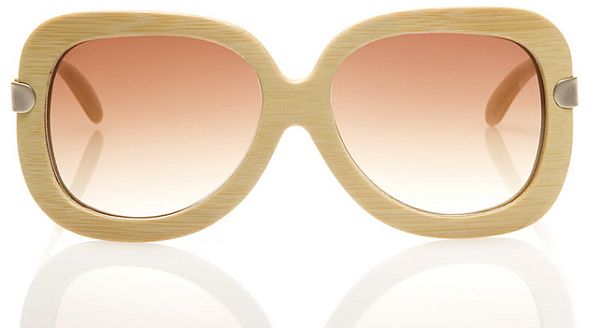 Kayu which means "wood" in Malay is the brainchild of eco conscious designer Jamie Lim. He has used his skill and brilliance to come up with sunnies made up of bamboo. Not only is this, 20 dollars from the purchase of each Kayu are earmarked by Lim to fund one sight-restoring surgery in the countries where people don't have enough money to undergo eye surgery.
7. Waiting for the sun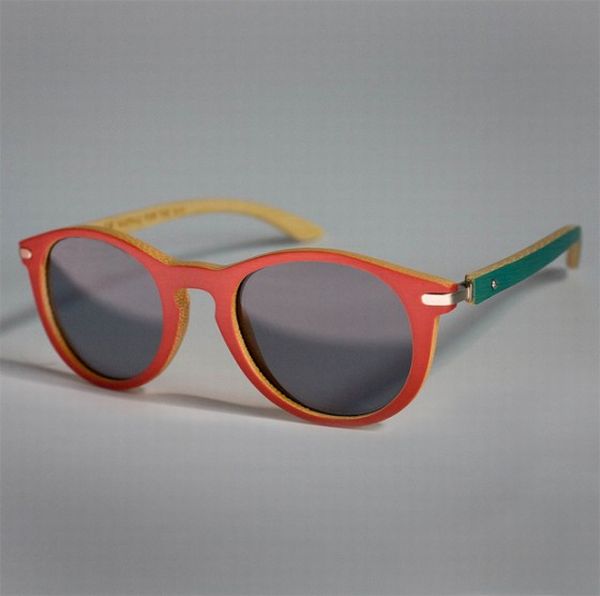 Rockwell and artist Parra unveiled the Model A sunglasses frame as part of a Spring/Summer collection. The sunglasses are made up of bamboo and they are available in some really brilliant colors.
8. Shwood 'Oswald' Sunglasses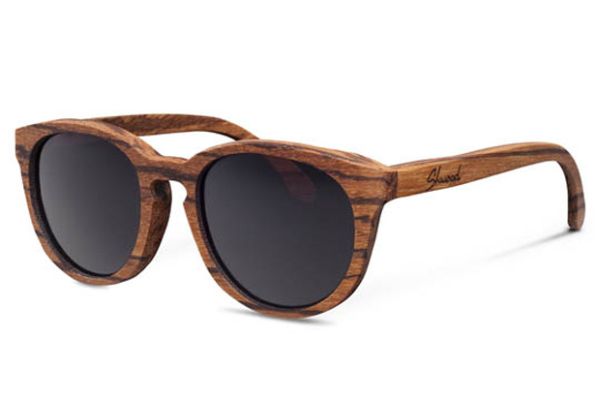 The Oswald was introduced by Shwood as part of the 2011 Spring/Summer collection. Shwood's all-new model has got a unique panto-shaped frame with keyhole bridge. The sunglasses will come either in European Walnut or Zebrawood. The users have the choice to fit the lenses of their choice. If you are interested in buying one, you can place your order online through Shwood's shop.
9. Choose Green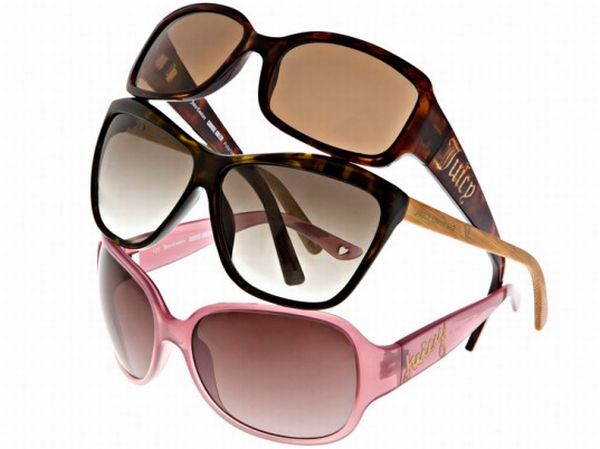 Juicy Couture's new "Choose Green" collection of sunglasses is eco-friendly. These sustainable shades are available in three shapes—oval (Jasmine), rounded square (Fern) and cat's eye (Peony). You can get these sunglasses in several hues.
10. I See You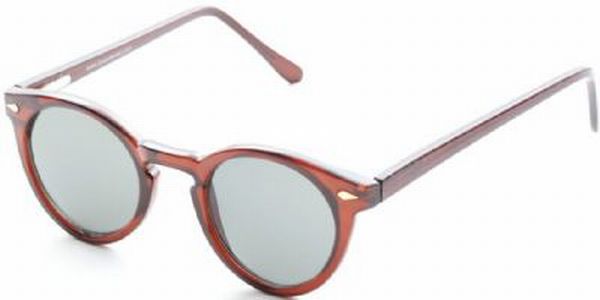 We have often seen that high-profile shades are pretty costly but it is not the case with ICU's Preppie Retro lenses because they are affordable for even a middle class person. These eyeglasses are made up of reclaimed materials.
Some more eco friendly glasses with a twist worth considering
Sustainable fashion eyewear made with natural materials
With eco fashion being all the rage these days, fashion lovers are inspiring eco designers to suggest ways to adorn their persona – from head to toe – sustainably. Designer Marius Temming, accordingly, has come up with the initial renderings of a concept sustainable eyewear made from natural materials, which aims to allow wearers see the world in a different way. Dubbed as Eco Sunglasses, the eyewear touts wood veneer, further beautified and strengthen with natural fiber composites such as kenaf, flax and hemp.
The eco shades promise to be high quality, ecologically correct and durable as well. The frame is made from hemp and flax, which allows it to be flexible enough to acquire myriad shapes when heated. Further, Eco Sunglasses come with bio plastic clip to make them go well with just any dress. Broken glasses, when sent back to the manufacturer, can be used to create new glasses or jewelry pieces.
Just to ensure that fashion lovers wear them without any suspicions, the Eco Sunglasses further utilize bioresin and high quality lenses by Carl Zeiss Vision.
NREL envisions Dynamic Windows that work as sunglasses to conserve energy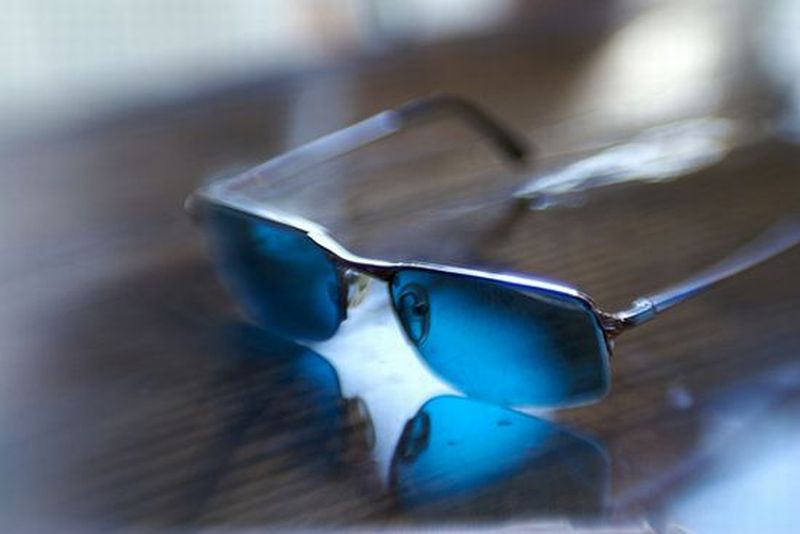 The National Renewable Energy Laboratory (NREL) is working on energy-efficient windows that work like self-adjusting sunglasses that help shave about 12 percent of the total energy used by buildings. Working on the project, titled Electrochromic Initiative and Windows Technology, the researchers are developing materials that help maintain an even temperature by changing color.
According to NREL, these "Dynamic Windows" will contain two layers of electrodes separated by an ion conductor layer. These layers charge color to block out more sun on warm days and to retain more heat on cold days. Since these layers are only one micron thick, they will be manufactured using the same process as solar cells.
The windows change color when an electric field is applied, which can be done automatically consuming the same amount of energy as a light bulb. This low-energy system will be able to bring a big drop in electricity consumption – up to 49 percent for air conditioning and 51 percent for lighting.
Eco Gadgets: Solar-powered sunglasses power your gizmos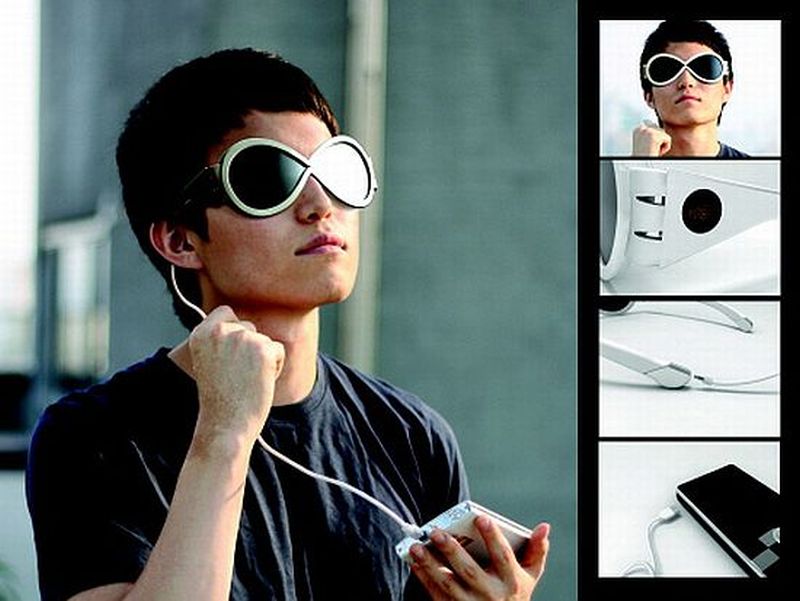 Eco Factor: Glares with built-in solar panels generates electricity for your gadgets.
Generating clean energy has never been as easy as it is with these Self-Energy Generating Glasses, or simply SIG glasses. Apart from protecting your eyes from the harmful radiations of the sun, the glasses are incorporated with dye sensitized solar cells that collect the sun's energy and convert it into useful electricity. The stored electricity can be transferred to your much loved gadgets via a power jack at the back of the frame. Designed by Hyun-Joong Kim and Kwang-Seok Jeong, the glasses use a cheap and organic dye that promises clean energy at a small price.
The Dark Side: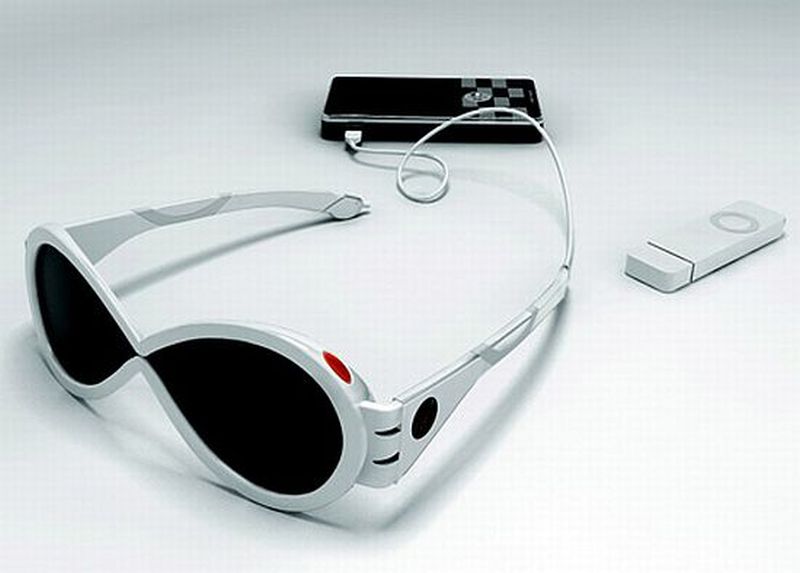 We all know that the efficiency of solar cells directly depends on the angle at which sun's rays are falling on these cells. Though SIG is an innovative way to generate solar energy, we are still skeptical about the efficiency such a product could offer considering the fact that not many individuals would want to walk with their eyes always fixed at the sun.
Final words on eco friendly sunglasses and sustainable brands
Aside from sunglasses, you can also try contact lenses, see contact lenses uk. With the environmental degradation of the world being a continual process, we try to find sustainable solutions to everything in today's time. Fashion too is not devoid of this practice. There have been several conscious efforts over a period of time to inculcate good practices into fashion as well. The environment must be protected and the efforts are reflecting in several fields alongside fashion.