Dust mites are eight-legged pests which can cause allergies in you or your family members. These tiny mites cannot be seen with naked eyes, and stay hidden in the mattresses or bedding. They are present in other areas of your home as well, especially in the humid areas. In some people, they trigger allergies with extremely unpleasant symptoms. Even if you or anyone in your family is not allergic to the microscopic mites, you should get rid of the mites, to maintain proper hygiene. There are chemical solutions available to destroy dust mites, but natural ingredients are the best choice. Take a look at a few ways kill dust mites naturally:
What are dust mites?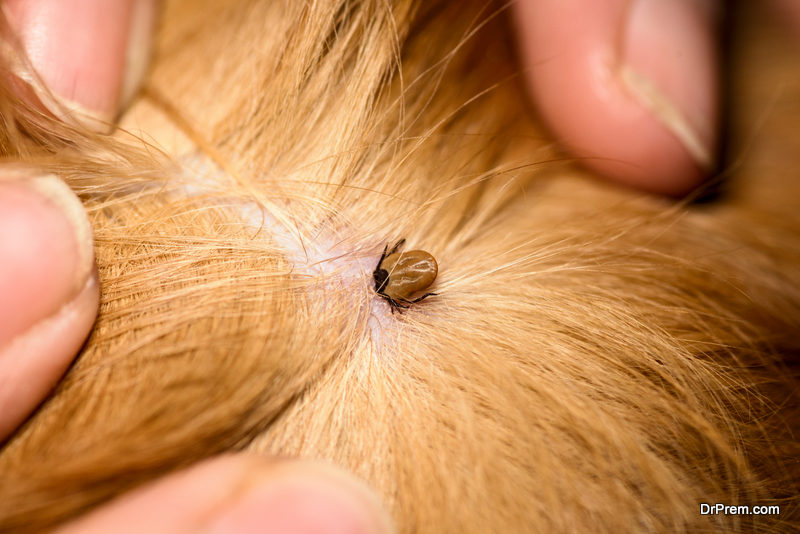 Before you kill dust mites, you should know a little bit about them, so that you can keep your home mite free. The food of dust mites is the skin flakes which we shed. Since we shed skin flakes all over the house, dust mites can thrive in the whole house, and they breed most in humid places. But, the most amount of skin is shed on the bed, which is why dust mites are found in huge numbers on mattresses/bedding and pillows.
Dust mites secrete enzymes in feces, and some people are allergic to the enzymes. Dust mites do not burrow into the skin, but they burrow into fabric and multiply. The symptoms of dust mite allergy are coughing, wheezing, watery eyes and sneezing.
Natural ingredients to kill dust mites: 
1. Vinegar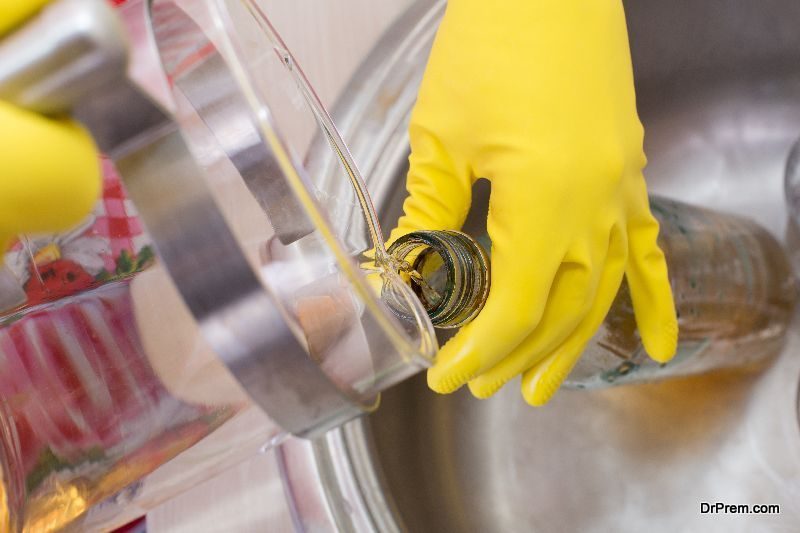 You can deter using vinegar, as it harmless for humans. The acidity of vinegar deters dust mites and other pests. It's best to use white vinegar or apple cider vinegar, as the acidity level is 4-10%.  But white vinegar is better as it is cheap and effective.
Though vinegar cannot kill dust mites, it can keep them away from the surfaces which have the scent of vinegar, such as mattresses and other surfaces in your home. You can spray your mattress/bedding with vinegar. Vinegar is effective as it breaks down the enzymes which cause allergies in us, by the process of denaturation.
You can use vinegar to clean the house by wiping down the surfaces with it or using it in the machine to wash clothes. Distilled vinegar can be used to mop floors, kitchen counters and bathrooms. All you have to do is wipe with a cloth or sponge soaked in vinegar and allow it to sit for a few minutes. Then rinse it with water to avoid stain marks.
Add a cup of white and distilled vinegar to your wash with water which is 54 degrees Celsius or 130 degree Fahrenheit or more.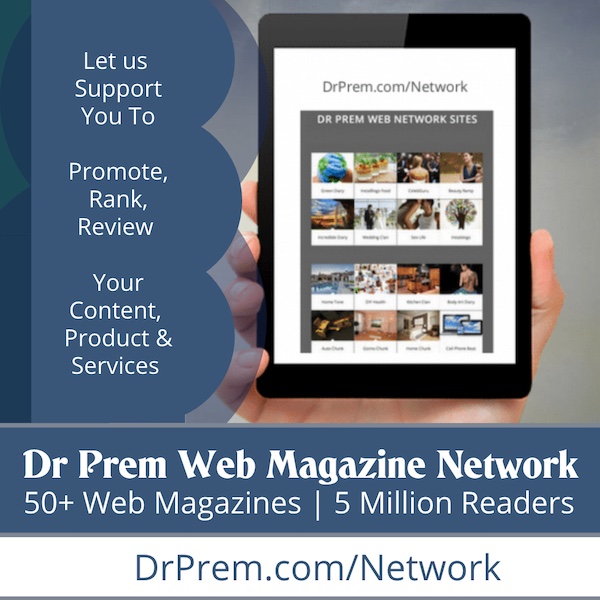 Spritz vinegar on stuffed toys and delicate fabrics and put them in the dryer to get rid of dust mites.
Caution:
Do not mix bleach and vinegar, ever, as the mix produces dangerous chlorine gas which might cause breathing problems and you might get hospitalized too.
Do not mix hydrogen peroxide with vinegar too, as it creates a solution which is corrosive and irritates the skin. 
2. Baking soda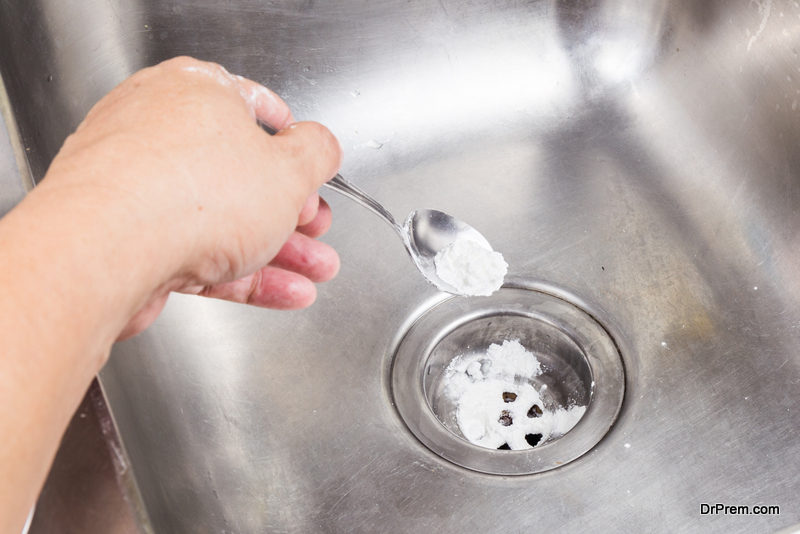 Baking soda is another natural ingredient used to get rid of dust mites but it won't kill dust mites on its own. You have to sprinkle some baking soda on your mattress, after mixing it with essential oil like eucalyptus oil or tea tree oil. Then vacuum all the baking soda with a HEPA vacuum cleaner. This will suck all the mites from your bedding.
Caution: Do not sprinkle on a memory foam or latex mattress/pillow. This method works best on mattresses which have fabric surface.
Rubbing Alcohol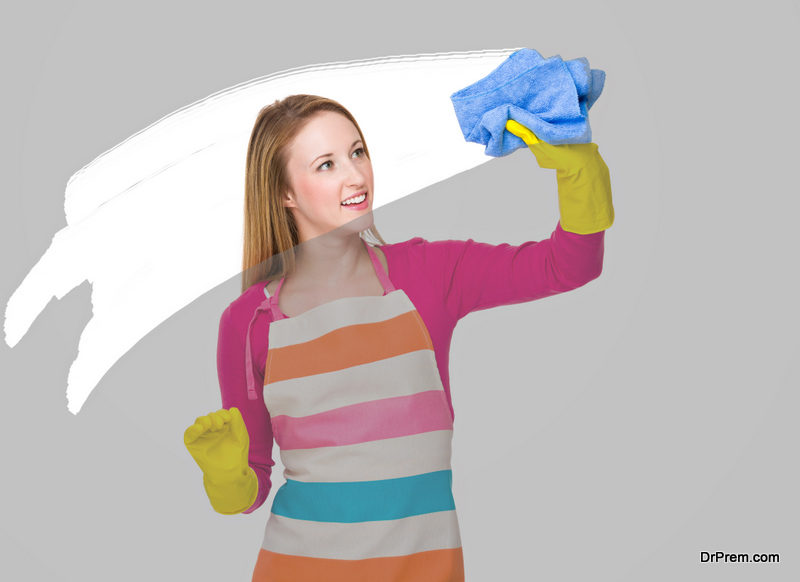 Rubbing alcohol is used to kill bed bugs, so it would kill dust mites too. It does not have any odor, unlike vinegar so you can use this instead of vinegar. It is cheap and acts as a disinfectant which kills bacteria. Add two tablespoons of rubbing alcohol to the wash while washing clothes, sheets and pillows.
Eucalyptus oil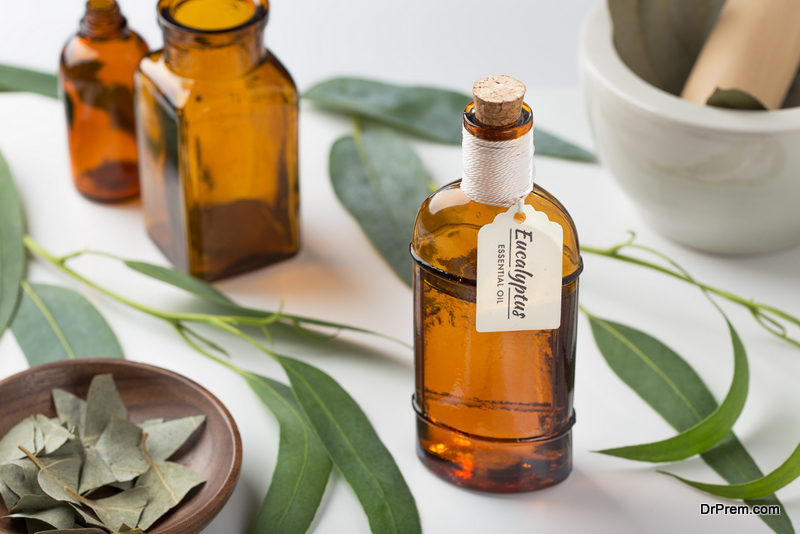 Essential oils are used to kill dust mites and deter them. As they are very strong, you should always dilute them with water. Eucalyptus oil is very effective and can eliminate upto 99% of dust mites from clothes and sheets.
All you have to do is add Eucalyptus oil to some 6 tsp Eucalyptus oil of 0.4% concentration in one bucket of water, and 1.5 tsp detergent. Soak the clothes, sheets and pillow covers for one hour in this solution.
After an hour, rinse off with water. You can also use Tea Tree Oil instead of Eucalyptus oil.
Homemade Essential Oil Repellent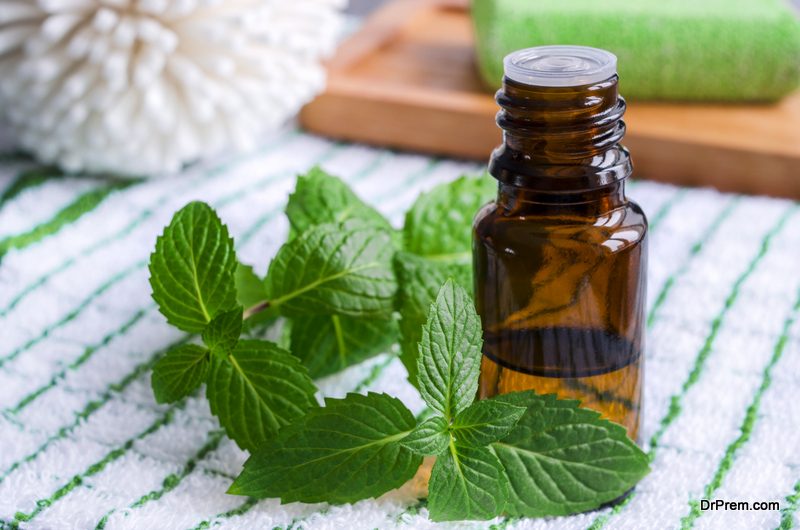 To repulse dust mites, you can make your own repellent and spray it on your bed. Rosemary, Lavender, Clove, Lemongrass, Basil and Peppermint oils are aromatic and very effective. Mix some drops of an essential oil or a few essential oils with water in a spray bottle. Mist the bed and allow it to dry. This easy solution will keep the dust mites away from your bed.
Other ways to control dust mites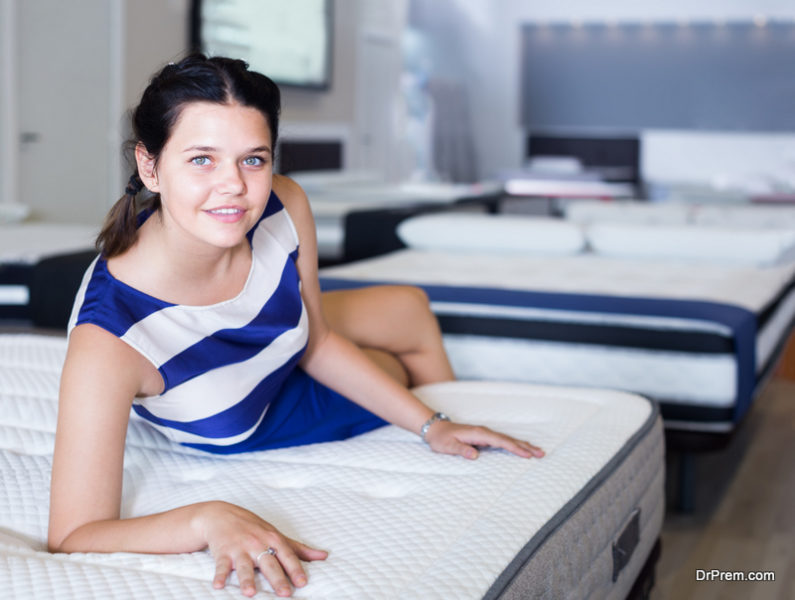 Buy dust mite pillow and mattress covers which will stop the mites from burrowing into pillows and mattresses and multiplying.
Invest in latex mattresses and pillows, especially if you or anyone in your family is allergic to dust mites. Latex is dust mite resistant so mattresses and pillows made from this material are supposed to be the best choice for bedding. Besides, they provide the right support for the body.
Installing a humidifier/s in your home can keep the humidity below 40-50%. Dust mites thrive in humidity levels more than 40-50% and controlling humidity is one of the harmless ways to control the spread of dust mites and to kill dust mites.
Steam cleaning carpets can reduce dust mites by up to 87%.
Direct sunlight also kills these mites. Keeping blinds and curtains open would help to kill the pests.
The things which cannot be washed with vinegar or rubbing alcohol can be kept in the freezer for at least 24 hours. This will kill the dust mites. Any remnants can be disposed off by shaking the objects.
Always use 'Hot' setting while washing bed sheets and pillows as water with temp higher than 130 or more can kill dust mites effectively.
These natural ways of killing dust mites are effective and inexpensive. They can be used without much effort to keep the allergy causing mites away for good.