Most schools in rural India have a severe lack of amenities, including toilets. The ratio of toilets to the number of children is hugely disproportionate, leading to unsanitary and unhygienic conditions in schools. The Manav Vikas School in Jamshedpur is no exception, and has only one toilet for its students. The school is managed by the retired employees based in Garudbasa, Telco. This is a wonderful idea as it would use up discarded plastic bottles which would otherwise end up in landfills.
 The initiative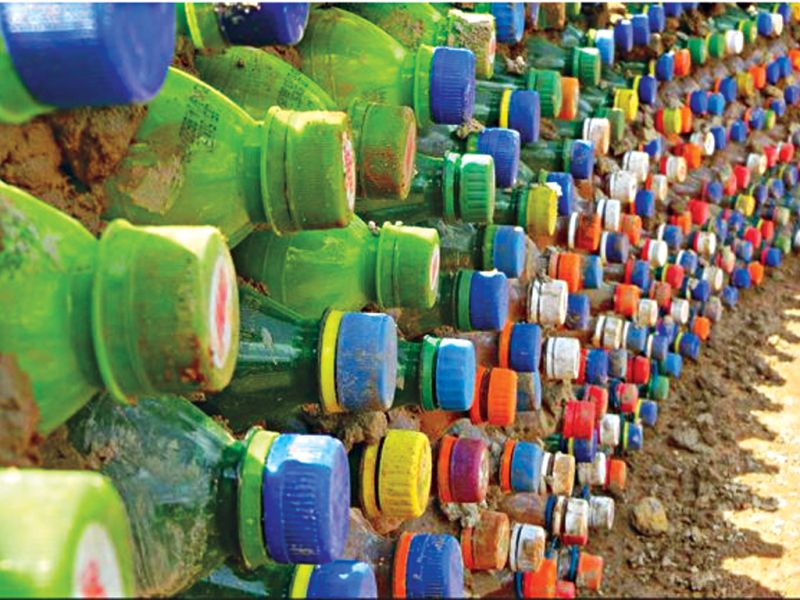 Image Source : sulabhswachhbharat.com
The school, Manav Vikas was chosen by the local government authorities, as it has only toilet. The toilet would be set up as an experiment, and depending on its success, the local government plans to construct more toilets like this one in other schools.
Method of construction
The local government has taken the initiative to design and install an eco friendly toilet which would be made from plastic bottles and industrial waste. Constructing the toilet from waste and trashed plastic bottles is a great idea as there is a lot of waste and plastic bottles easily found in that area.
The bottles are going to be filled with iron-ore dust, sand and slag ash, and the filled bottles will be used as a substitute for bricks. Making use of slag ash and unused plastic bottles will help to reduce the huge quantities of the two waste materials found aplenty in Jamshedpur, it will clean up the city. Approximately 3000 bottles would be needed to construct the toilet, which are going to be collected from residential colonies.
The message of recycling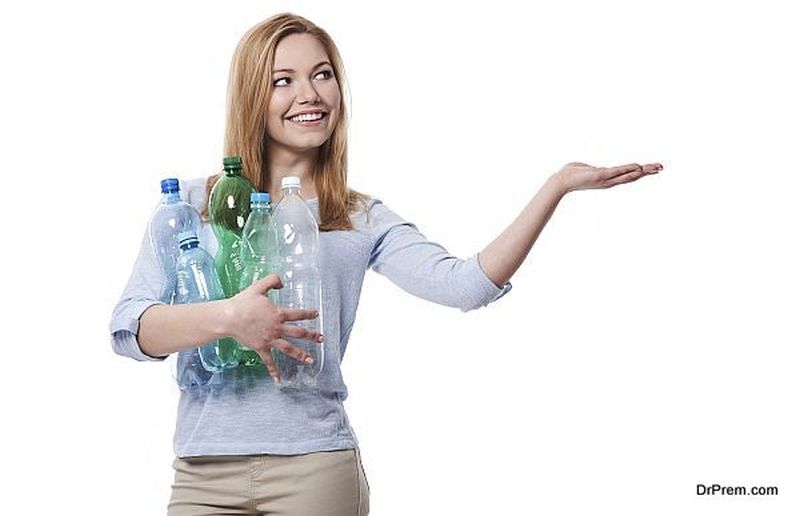 The local government authorities also want to send out an important message to the people, rather than throwing their waste material out, they can use it in innovative ways, and recycle them. There is a lot of household waste, including plastic, iron and other objects which are thrown away without thinking whether they would be used for other purposes or not. Initiatives like this toilet made from plastic bottles and ash, can show the way to people who can construct toilets like this in their own homes.
Exemplary initiative by one student
A student named Mondrita Chatterjee, who studies in Class VII of Hill Top School, a city based school, had earlier taken the initiative to get toilets constructed on the outskirts of Jamshedpur, using her own savings. Her family too helped her financially, and they have now offered to bear the cost of constructing of the school's toilet.
Mondrita's efforts were appreciated by everyone, including the Prime Minister Narendra Modi and Chief Minister Raghubar Das, who felicitated her at a public function. 
If more people like the Chatterjee family support this initiative then poor schools and the poor people in society would be benefited. The government and NGOs can raise funds all over India to build eco friendly toilets made from waste to take the Prime Minister's Swachh Bharat campaign further.
In India, as in other parts of the world, there is a lot of plastic pollution which can be prevented by recycling plastic goods. Not only toilets, but eco friendly shelters can be built for the poor and homeless, which would reduce plastic from being dumped in the landfills and it will be used in a constructive manner. 
If this idea works well, there could be many toilets built in villages and towns of India using plastic bottles, which are abundant and almost unending. The main problem faced by the construction of toilets in poor villages is the cost, and eco friendly cost effective toilets built using scrap can help to transform India into a clean and hygienic country.