The world is turning towards sustainability in all aspects, including fashion. Which is good news as the garment industry is one of the most polluting industries on Earth, polluting both the atmosphere and drinking water for millions of people. People are growing more and more conscious about their choices, including clothing, and the demand for sustainable clothes has gone up. The worldwide fashion industry has had to modify their raw material, using recycled clothes, for example, to meet the demand for it. There are other sustainable fashion trends which will dominate 2019, giving consumers the opportunity to buy 'guilt free' apparel, while looking stylish.
Here's why you should have a handle on sustainable fashion
With new fashion trends coming each day, fashion conscious individuals have a slew of options to explore. Then again, since not many fashion designers consider the environmentally friendly aspect of their suggested apparels, their offerings tend to contribute to pollute the planet and increase their environmental footprint.
Sustainable fashion is one such option that can help people may choose to lead a green life and inspire others to adopt the same. When you are using organic fashion, you are not just making the planet clean and safe, but also helping others around to live a healthy life. Below are some good reasons why you should choose sustainable fashion.
1.    Lasts longer than any other material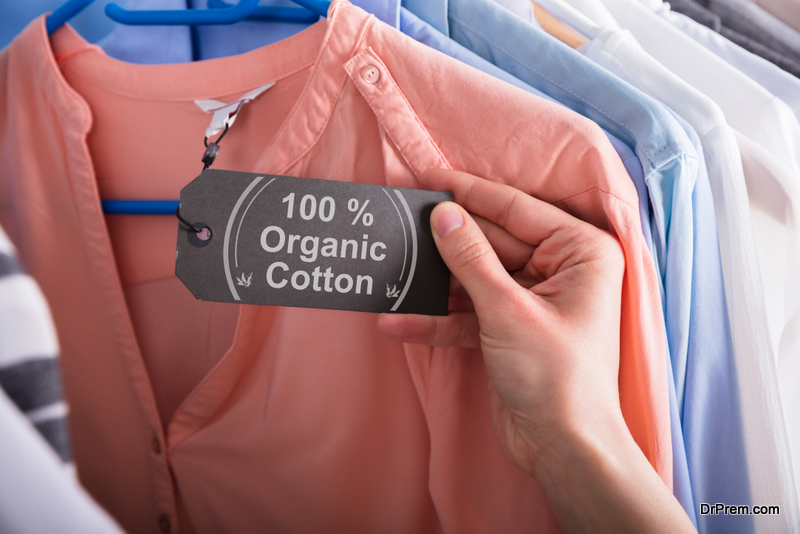 Choosing eco-friendly clothes is a good option for you. People who buy organic clothes can save more money. Organic clothes are not just trendy but durable too. They last longer than any other material and that is why people love to wear them. Choosing sustainable fashion will allow you to reduce the waste, which, as a consumer, will be a great help. If you know about eco fashion and you are following it, chances are that you are saving some energy and resources by avoiding stocking up unnecessary fashions.
2.    Good for our planet
With the evolution of fashion industry, we are becoming more and more environmentally irresponsible. When you are using eco friendly clothes, you are making a great effort in making the planet a great place to live. Choosing organic fibers for clothing is like wearing an outfit made from bamboo, which will never harm the environment like those made with other fabric. Choosing organic over cotton is always a good option to do something good for the planet.
3.    Sustainable is trendy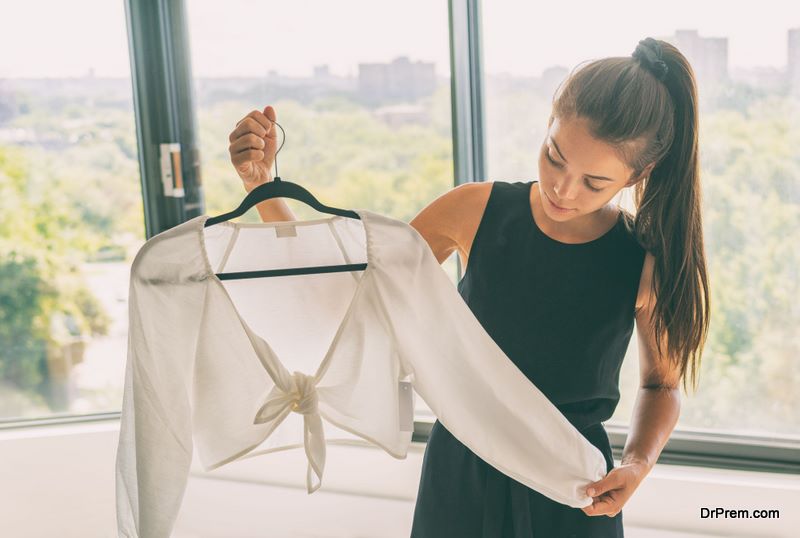 Organic fashion is trending owing to several benefits attached to it. People just love the way organic clothes are made. With each passing day, a new fashion joins the bandwagon to introduce greener apparel. As the number of such people is increasing, the otherwise less rewarding task of promoting eco fashion is becoming popular.
4.    Saves money
If you are choosing sustainable clothes over those non-sustainable ones, you are making the right choice for sure. Sustainable clothes are no doubt little expensive as huge amount of natural products are used in its making; nonetheless, these clothes are durable than their non-organic counterparts.
6 sustainable fashion trends
1. High tech fabrics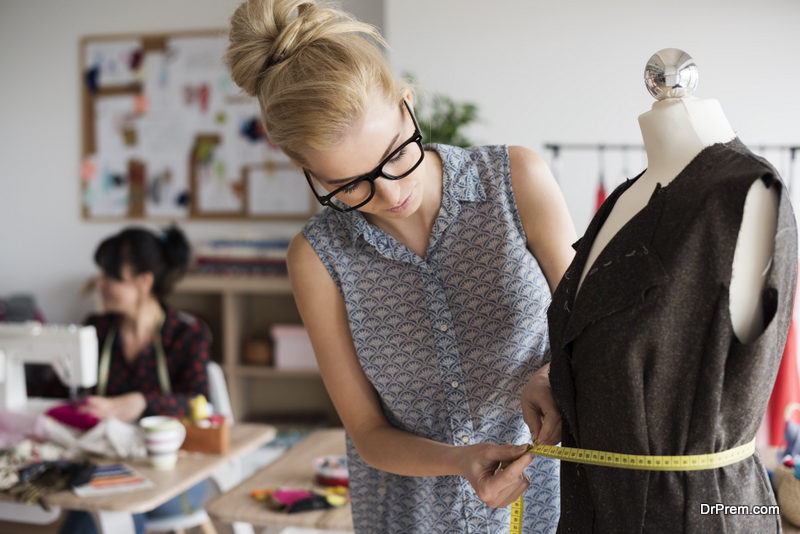 Fabrics made by recycling 'trash' such as plastic and recycled fishing nets, with the use of high tech are one of the sustainable fashion trends which will be seen in 2019. Designers and consumers are consciously attempting to create and use fabrics which will have the least impact on the environment. There is an ongoing process of manufacturers, especially the top brands in the world, investing in recycling trash such as plastic bags and bottles which have been retrieved from the ocean.
In 2019, we will be seeing more brands revealing collections, which are eco-friendly, to appeal to the environment friendly customer. Mindfulness has extended to fashion as well, as people are aware of they are wearing. Clothing has gone beyond just looking good, and many people now 'feel good' when they wear sustainable clothing, which is sustainably resourced and has been made following fair trade norms. This new consciousness has driven the fashion industry to rethink their sourcing and manufacturing methods.
2. Capsule wardrobe
Another of the sustainable fashion trends is the capsule wardrobe. This is not a new trend, but it has really picked up in 2019. Numerous bloggers and Instagramers have a huge amount of blogs and videos devoted to this style of wardrobe. Capsule wardrobe is an extension of minimalist lifestyle, which emphasizes the benefits of 'less but more'.
Instead of owning tons of pieces, this wardrobe stresses on owning a few pieces of clothing which can mix and match, and express your personality. Followers of this style buy some strong essentials, and have actually more to wear as they can find things easily and can create a unique wardrobe by mixing just a few items of clothing. This wardrobe is easy to maintain, and requires one-time thoughtful planning at the time of buying. So you don't end up buying anything which you will never wear, thus saving a lot of unnecessary expense also.
3. Rewearing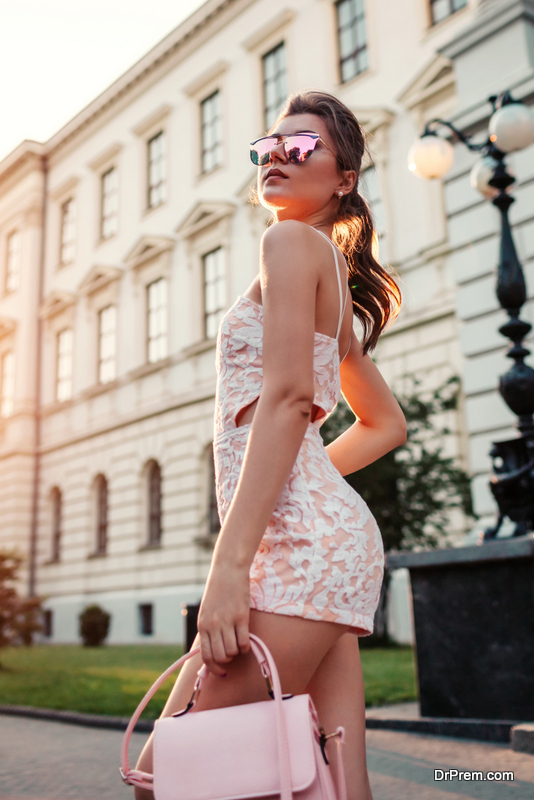 Among the sustainable fashion trends of 2019, which are here to stay is rewearing. Though you may rewear daily wear, but you may be fain to wear the same outfit on special occasions. This is especially true for women in high-powered jobs, whose every move and look is scrutinized by the media. Till now, women have been under great pressure never to repeat a look. This understandably leads to a massive wardrobe which goes against the sustainable philosophy and lifestyle.
Men have been able to get away with repeating the same suit on many occasions, such as Barack Obama repeating a number of suits, but Michelle Obama had to be always seen in a new outfit. Things are changing now, with the rich and famous adopting the '#repeat" movement, such as Ariana Huffington who have urged women to rewear their outfits. Kate Middleton is an advocate of rewearing too, as she has been seen to repeat her gowns and dresses on several occasions, and still looking gorgeous and on trend!
4. Buying second hand luxury clothes
Everyone would love to wear designer threads, but most of us can't afford it. Step into the picture companies such as ThredUp and TheRealReal, which are the biggest brands in the resale sector. And this resale sector might reach 41 billion dollars by the year 2022. Buying second hand is an option which many savvy buyers are making use of, as they can search through the archives and find a unique piece. Resale allows people to buy garments which are extremely expensive first hand, and the second hand pieces are just as good, looking almost new.
5. Renting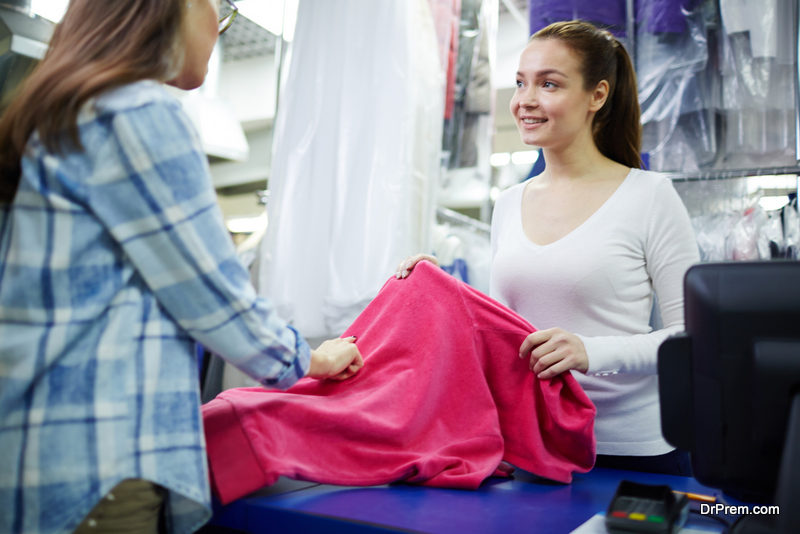 Eco-fashion trend which has been catching on in recent years is renting clothes which are to be worn only once or twice. In a survey, it was found that 80% of clothes in an average American woman closet are used only 3-4 times. Women have now turned to rentals, as one of the ways to extend their looks, and also to save space and money.
One of the top brands in rentals is the company Rent the Runway. The company has subscription models which give the members access to everyday wear as well as evening wear, which allows subscribers to outsource their whole wardrobe.
The people who rent clothes are happy with their choice as it makes their closets spacious, and the latest styles instill confidence and they also never have to experience buyer's remorse.
Renting is one of the best sustainable fashion trends, as it means that less clothes need to be produced, thus saving raw material and energy.
6. Upcycling and recycling
Upcycling as well as recycling is in vogue, as runway designers are repurposing everything they can find such as scuba outfits, parachutes et al into luxury fashion statements. Creative and eco-friendly brands such as RE/DONE, Triarchy, etc are creating new garments from the excess waste in textiles. These brands have made new jeans out of old jeans pairs. Patagonia is using single use plastic to create shoes
and garments, thus clearing the oceans of some plastic. Though recycling plastic is one of the solutions to plastic waste, we should stop using plastic completely to reduce and maybe someday completely rid the world of plastic.
Bison fur, a byproduct of ranching which was earlier of no use, is now being used to manufacture a recycled polyester blend, by the company United By Blue.
7 Eco-Friendly Fashion Brands for Your Greener Wardrobe
Eco-friendly fashion is growing by leaps and bounds even as we speak. More and more fashion labels are also entering the eco-friendly market by launching sustainable clothing lines that combine style and functionality with eco-friendliness. Take a look at 7 such clothing brands which have been making waves in the worldwide market for their sustainable clothing lines.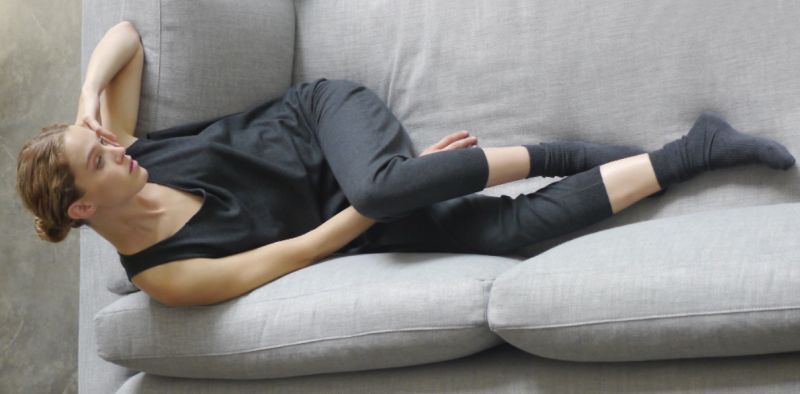 A well-known brand that does not prefer to indulge in fast fashion, Svilu dedicates itself to offering beautifully designed and made clothing staples for women. Following a minimalistic approach, the fashion brand chooses only environmentally friendly fabrics for its clothes, and makes use of sustainable practices to make them. In a world where many brands choose to turn a deaf year to the environmental impact their clothes have, Svilu strives to reduce its carbon footprint in myriad ways while maintaining the integrity of its designs.
2.    Freedom of Animals
If you love the feel of leather but prefer not to kill an animal for the same purpose, turn Freedom of Animals for the same purpose. Specializing in sustainable handbags, the brand mixes style, form and functionality with affordability and sustainability, a factor that has led to an increase in its popularity among eco-conscious shoppers. The versatile and sophisticated bags from Freedom of Animals are made from high quality materials, following an EPA certified process to give you the feel of real leather, albeit the actual material.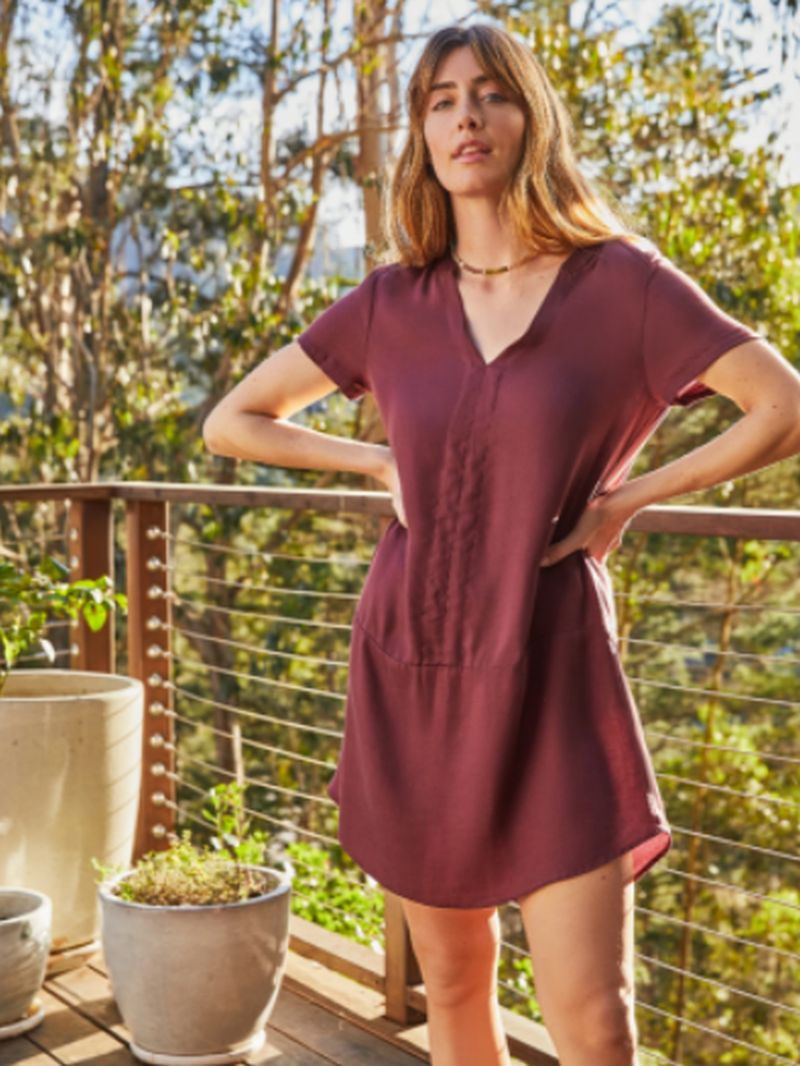 This French based fashion brand has eco-friendliness etched in its very name. Amour Vert translates to Green Love in the French language. This alone proves the company's commitment to offering sustainable and affordable clothes to its shoppers worldwide. The brand makes use of blended fabrics as well as specially engineered textiles to offer soft, long lasting and flattering designs, following a strict zero waste philosophy in making these products.
As the first organization ever to receive the Global Organics Textile Standard (GOTs), People Tree has over 20 years of experience in producing ethical and eco-friendly clothes. The organization partners with Fair Trade artisans as well as farmers and has gained the reputation of being the first company to develop an integrated supply chain from farm to final product for organic cotton.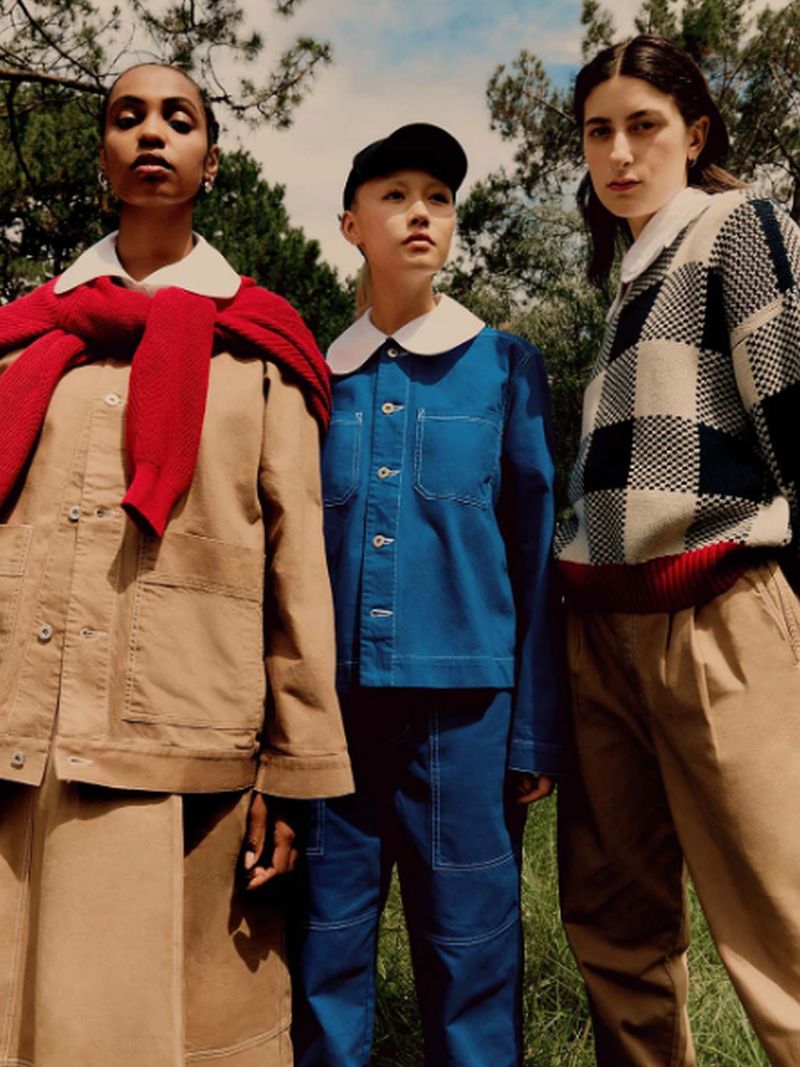 Since its launch in 2007, this New Zealand based fashion brand has grown to become a world leader in ethical fashion. Utilizing 100% organic cotton as well as fair trade practices, the company sells fashion forward, ethical designs. The company also makes use of a transparent supply chain, ensuring that its factory workers in Kolkata, India, are paid living wages and stay away from hazardous dyes.
As the reigning queen of luxury as well as sustainable fashion labels, Stella McCartney ensures that her designs follow her strict vegan goals. The clothes from the brand hardly have any fur or leather while following ethical trade and sustainable resourcing practices. Stella's designs are chic and a far cry from several other green fashion brands that don't seem to gel well with style and fashion. Honesty, responsibility and a deep consideration for future generations remain the brand's motto till date.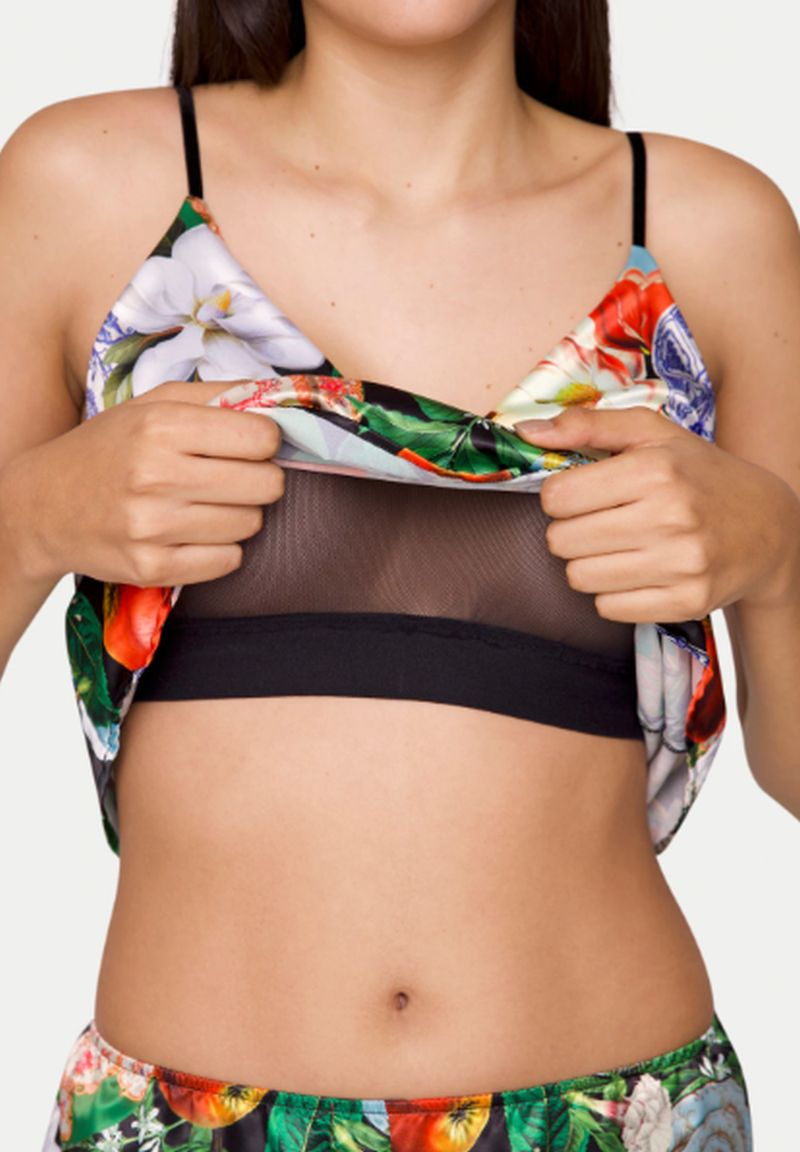 While sustainable clothes are in vogue, not much has been done on the inner wear front. Naja Lingerie aims to make a difference here by creating an eco-friendly lingerie line that also empowers women to a great extent. The brand's factory employ female heads of the household as well as single mothers while ensuring to pay them living wages and provide school books, uniforms, supplies and meals to their children. The brand also makes use of digital printing technology in its fabrics in order to curb waste production to a maximum.  
A final note on sustainable fashion trends
Eco-friendly fashion has started to create waves in the industry. There are many fashion brands which have also started launching eco-friendly and sustainable clothing lines to cater to this category of shoppers. These sustainable fashion trends are predicted to rule the market. Though many green sustainable brands are expensive for most customers, retail brands such as Target and many others have also made a welcome change to recycle plastic, etc and make it available for green customers at reasonable prices. If you are choosing sustainable fashion, you are contributing in saving the environment and reducing the waste from the face of the planet.