Sustainability is the future of fashion, and there's a host of designers, brands and consumers already backing the sustainable fashion movement. Believe it or not, the fashion industry's participation in the overall sustainability movement has been a long-awaited milestone. For years and years, the fashion industry has crept toward fast fashion, a term that usually brings both trendy, inexpensive clothing of below-average quality and questionable morals to mind.
Quite the opposite, sustainable fashion takes a refreshingly ethical and thoughtful approach. Ready to be a part of the movement and give sustainable fashion a try? Here's an in-depth look at the sustainable fashion movement, as well as a few ways you can shop for your own sustainable fashion pieces.
Sustainable Fashion 101: Everything You Need to Know About the Movement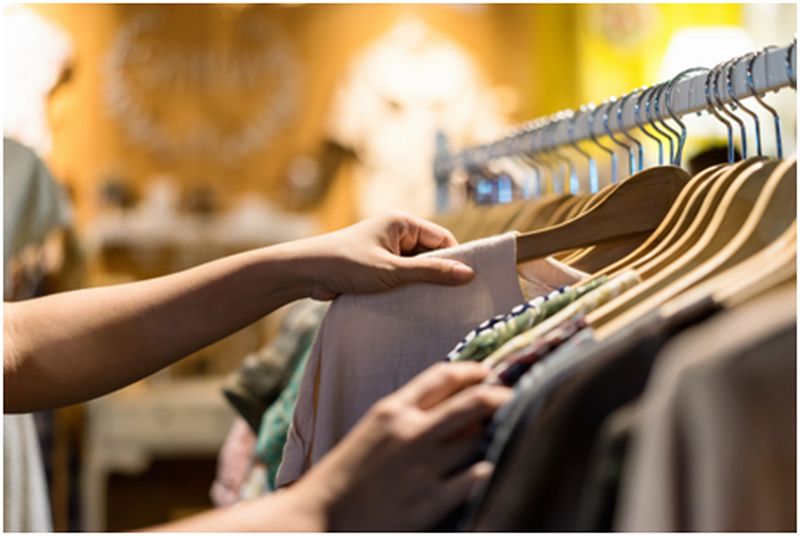 In general, sustainability refers to the ability to continuously uphold a certain way of doing something over a long period of time. Sustainability aims to protect the planet's natural resources and prevent them from disappearing or running out entirely. Sustainability is made up of three principles or pillars: society, economy and environment. These three pillars of sustainability can be used to help with conscious decision making on a global and individual level.
When it comes to fashion, the definition of sustainability gets a bit more specific. Sustainable fashion is a movement that aims to bring integrity, environmental consideration and social justice into the fashion industry by reducing waste, engaging in fair trade and creating safe working conditions during the clothing manufacturing process. Lately, sustainable fashion has become more widely available to consumers, with things like sustainable swimwear styles, t-shirts made from recycled fabric and secondhand clothing being the most popular. Now that you know a little more about the sustainable fashion movement, here are a few ways you can shop for sustainable clothing!
1.  Try Your Hand at Thrifting
Whether you're new to the thrifting game or you've been scouring the racks of your local second hand clothing shop for years, buying gently used clothing is an easy way to shop for and support sustainable fashion no matter where you live. For many, thrift stores are a gold mine for rare pieces and vintage clothing, but they're also full of discounts and deals! Check out your local thrift stores to give some clothing a second life and save money in the process.
2.  Shop Online
Is there anything better than online shopping? Between 24/7 availability and the whole not-having-to-leave-your-house thing, it's pretty much the greatest thing since sliced bread. In addition to convenience, online shopping also gives you access to many of the world's sustainable fashion brands. You can peruse basics like sustainable t-shirts and vintage belts as well as more specific items like a pair of men's swim trunks made from recycled plastic bottles if that strikes your fancy. The world wide web is your oyster when it comes to sustainable fashion.
3.  Swap and Share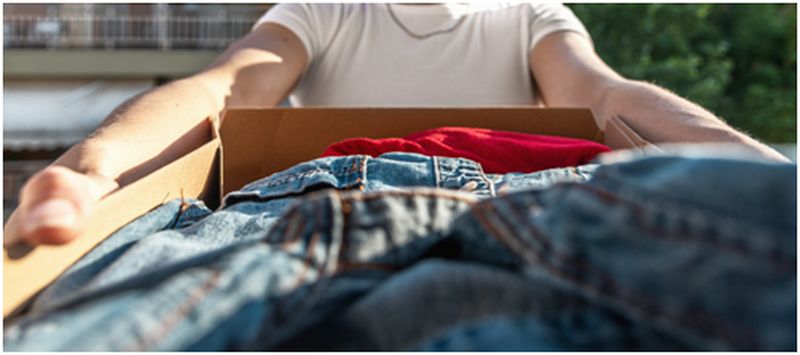 Chances are you've been in a situation where you're staring blankly into your fully stocked closet and thinking about how you have absolutely nothing you're excited to wear. It's called a closet rut and, yes, it happens to just about everyone at some point. Thankfully, sustainable fashion is here to help. Consider swapping a few of your pieces for a few of someone else's or, better yet, make it a clothing swap party and invite your entire crew! Sharing and swapping your clothing is a great way to bring new pieces into your wardrobe while saving money and supporting sustainability.
4.  Upcycle
Last but certainly not least, the process of upcycling your clothing is a way to get creative while taking part in the sustainable fashion movement. Upcycling refers to giving a piece of clothing a second life by changing or altering it in some way. Many creative vendors sell great upcycled clothing at flea markets, local gatherings and online, so be sure to ask around and see how you can shop for upcycled clothing in your area. On the other hand, you might start your own personal upcycling endeavor by thrifting a cool shirt or pair of jeans, but you can also use items you already own.
Take your chosen garment and give it a makeover by adding patches and additional fabric to an old denim jacket, transforming a well-loved pair of printed swim trunks into your go-to gym shorts or cutting sweatpants into shorts for the perfect loungewear piece. Get creative, consider new styles and spread the word about the ways to shop for sustainable fashion!
Article Submitted By Community Writer