Venturing out of your comfortable home, taking a chance and seeing the wide, wide world is a blast. Vacations are great fun, but depending on where you go, you may be impacted by the environment of the place you are visiting. If the place or country is too polluted, you may do well to avoid it. But then, you may miss out on some very interesting places. This list of the least eco-friendly places would give you an idea of the places where you have to take some extra precautions to keep yourself safe from the pollution and other factors.
 13 least eco-friendly destinations around the world
 1. China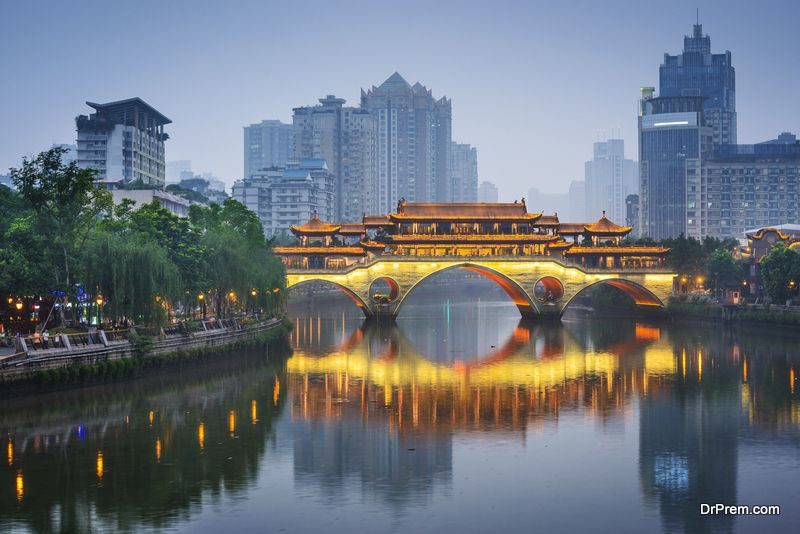 China is a leader in exports and it has seen a tremendous industrial growth. The economic growth and wealth of the people has come at a price. As there no regulations on emissions, the country has had to tackle with severe air and water pollution problems. In the just five provinces which are home to most of the factories, more carbon dioxide is released into the atmosphere than any other place on earth. As a result, Beijing has experienced red alerts for pollution continuously. China is therefore one of the least eco-friendly countries you can visit.
2. Romania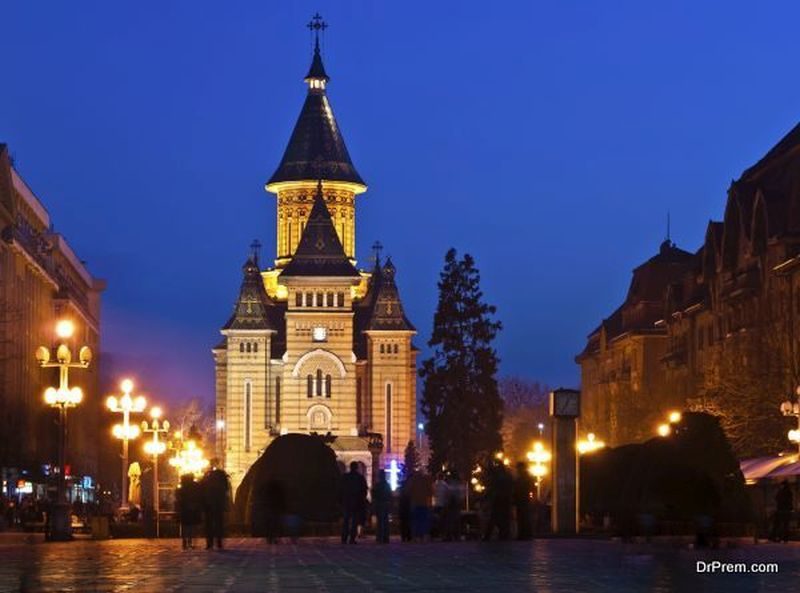 Romania's industrial growth has made it susceptible to acid rain, water and air pollution, with high greenhouse gas GHG levels and industrial effluents flowing into waterways. The country is working with the World Bank to clean up its environment and has succeeded, but still, it is one of the least eco-friendly tourist spots.
3. India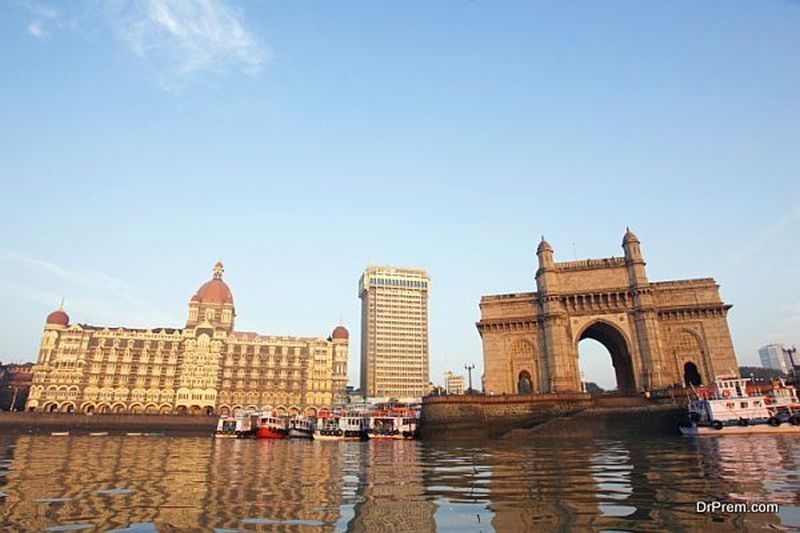 Like China, India has been on the most polluted charts for some time now. Smog, especially in the winter, is the result of fossil fuel use and stubble burning. In some industrial towns, the unchecked smoke emanating from factories makes it difficult to breathe. India is incredibly beautiful, but it also has the world's 15 most polluting cities. Before visiting India, you can check the air quality and make vacation plans for the period when air quality is better.
4. Botswana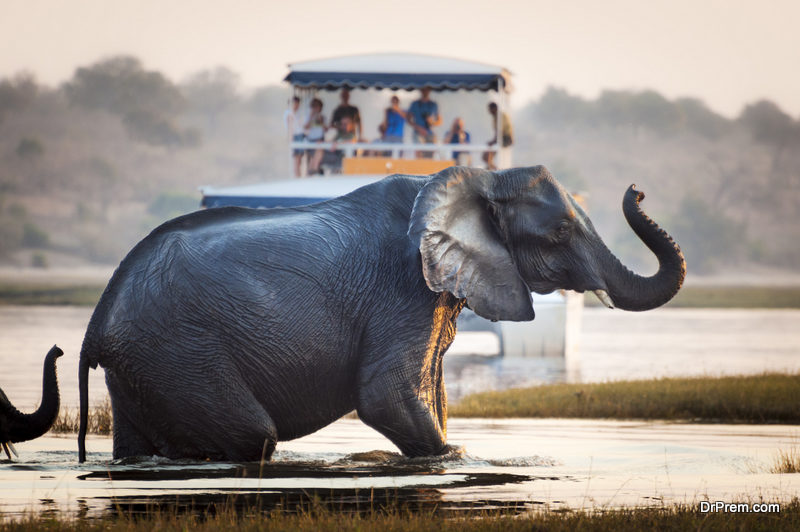 Air pollution is only one of the factors of eco friendliness. Most of the people in the country are exposed to air pollution, but it also has done quite a bit to protect the marine and terrestrial areas. The country however has made a decision which would affect the country image – Botswana has lifted the ban on hunting elephants. To conservationists and other eco minded people, Botswana is one of the least eco-friendly countries at the moment.
5. Malawi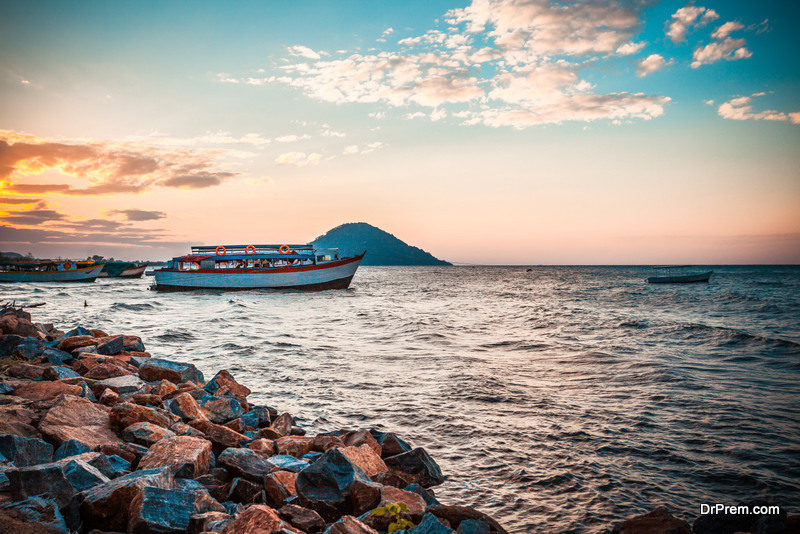 It is one of the world's poorest countries where the people have to cook their food on charcoal or wood. The smoke reduces the air quality due to the soot, particulates, carbon monoxide, carcinogens and more being released everyday into the atmosphere. The demand for wood and coal has led to massive deforestation with the country losing 3% of its forests to deforestation every year. The country is taking steps for sustainable development in all spheres, but it will take time to reach its goals. Till then, it is one of the least eco-friendly travel destinations of the world.
6. Japan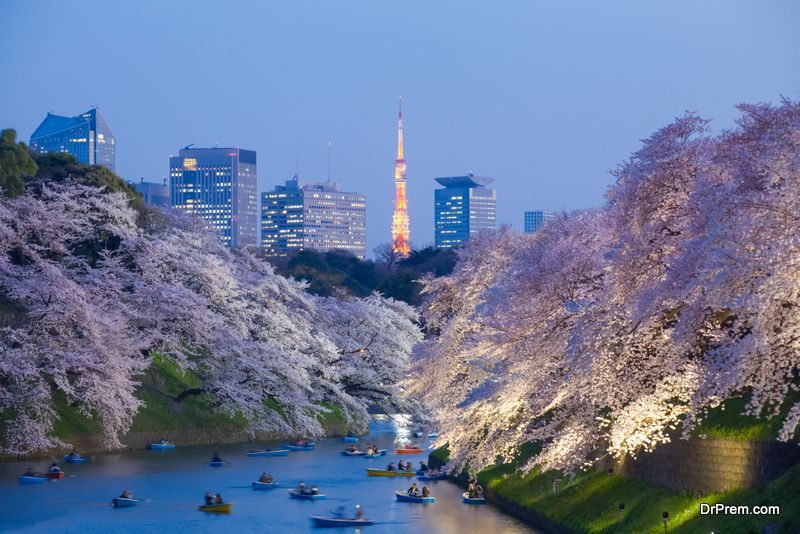 Japan is the world's fifth largest emitter of GHGs. Its fossil fuel consumption is the maximum in the world. Though you would love the scenic beauty of the country and be amazed by the old world charm existing in tandem with the most modern developments, you have to also be know that it is not as eco-friendly as it should have been. Here, too, the environment was the victim for industrial and economic development. So though Japan is definitely a must-see destination, it is also one of the travel destinations which are least eco-friendly.
7. London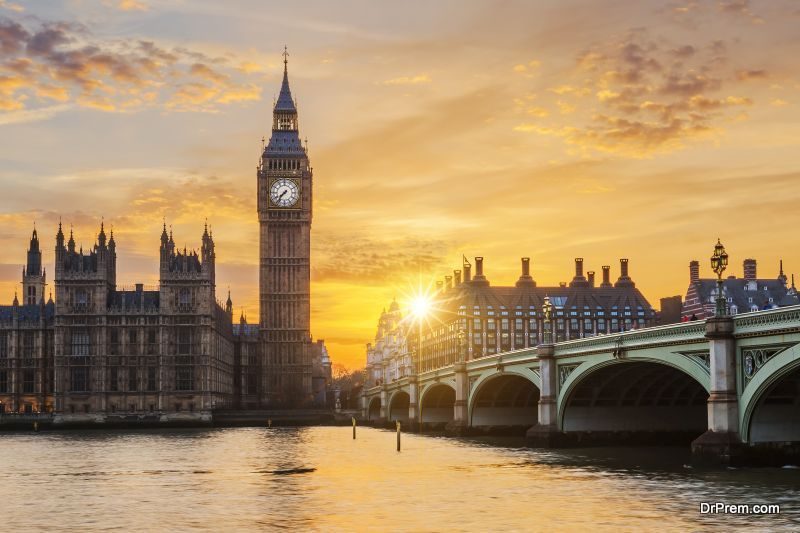 London is famed for many things. The city is full of beautiful landmarks. It's is also known for the Great Stink 1858, and 1952's Great Smog in which thousands of people died due to the polluted air. Air quality has been a concern for one of the world's greatest commercial and cultural centers. Even today, London has poor quality air, though the government has introduced measures to protect the environment. A trip to London may be interesting and fun, but its air quality still needs a lot of improvement.
8. Russia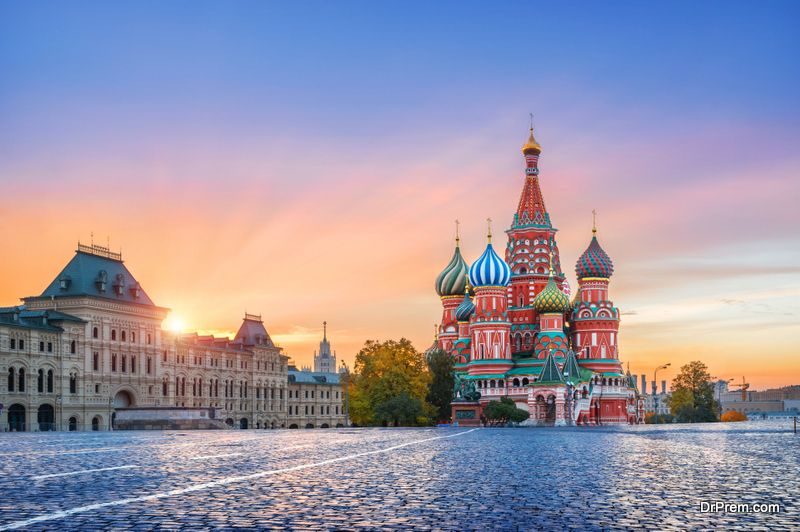 Russia is the world's biggest country according to area. The dependence on coal, oil, gas and fossil fuels has led to massive destruction of the environment. There have been several natural disasters such as forest fires which has reduced the forest cover of the country. Manmade and natural deforestation has made Russia one of the least eco-friendly tourist spots you could visit.
9. Sudan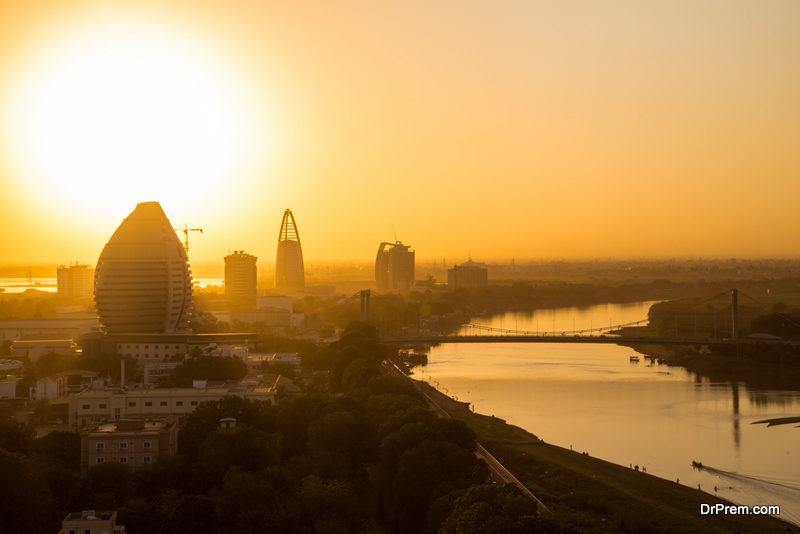 Sudan has experienced political unrest since 2013, when South Sudan broke off from Sudan. The government and country are slowly recovering. With the help of the UN, Sudan is preparing the country's first ever State of the Environment and Outlook Report, which would help the government to take an integrated approach to economic and social development. Right now, due to the lack of infrastructure to carry out green reforms, it is not an eco-friendly destination to holiday in.
10. Qatar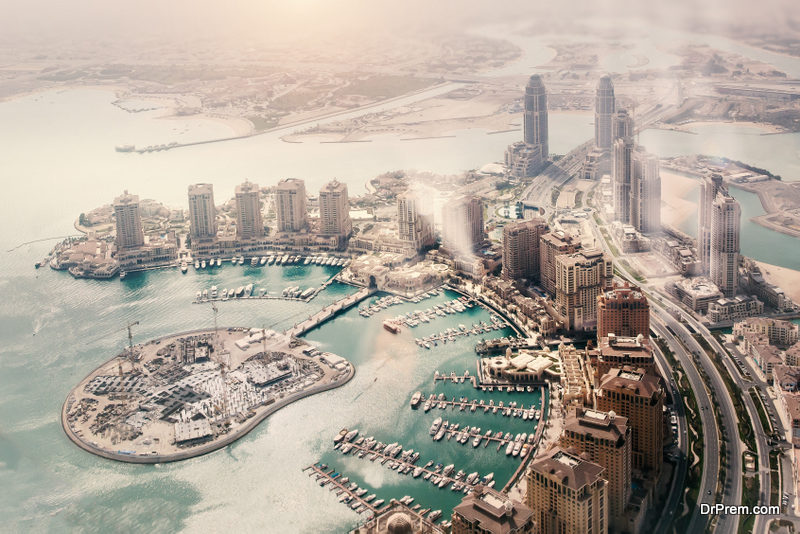 The middle eastern country has many positive aspects, but the air quality is very poor and exceeds the World Health Organization's safety limits. The PM 2.5 or particulate matter is quite toxic which could cause health problems such as chronic bronchitis, lung cancer and coughing. Qatar is therefore on the list of the least eco-friendly tourist spots.
11. Sierra Leone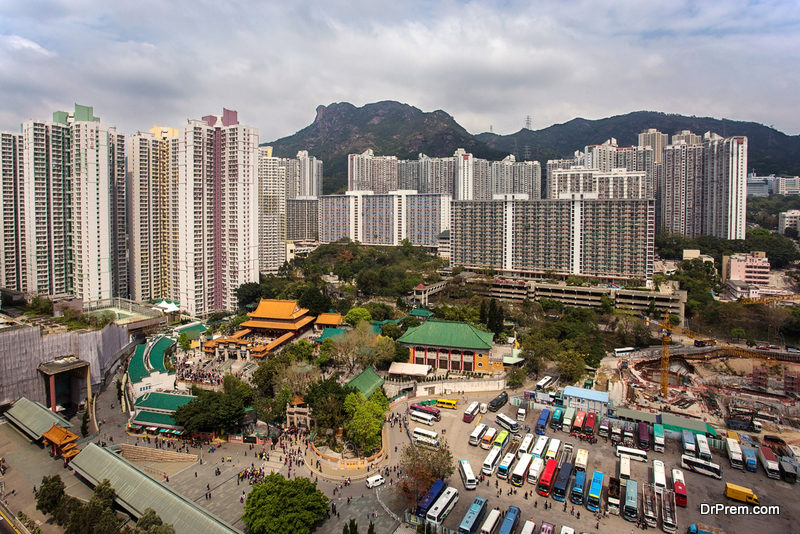 Diamond mining is a booming industry in Sierra Leone. The glittering gems are excavated in an unrestricted manner which has resulted in intense deforestation. Quite recently, there was a huge mudslide in the country which killed more than one thousand people, and about 5,000 people had to be relocated. The water is quite polluted and untreated, so if you visit Sierra Leone, you have to be careful of the local water. Air pollution is an issue here, so you should carry some masks with you, so that you are protected.
12. Hungary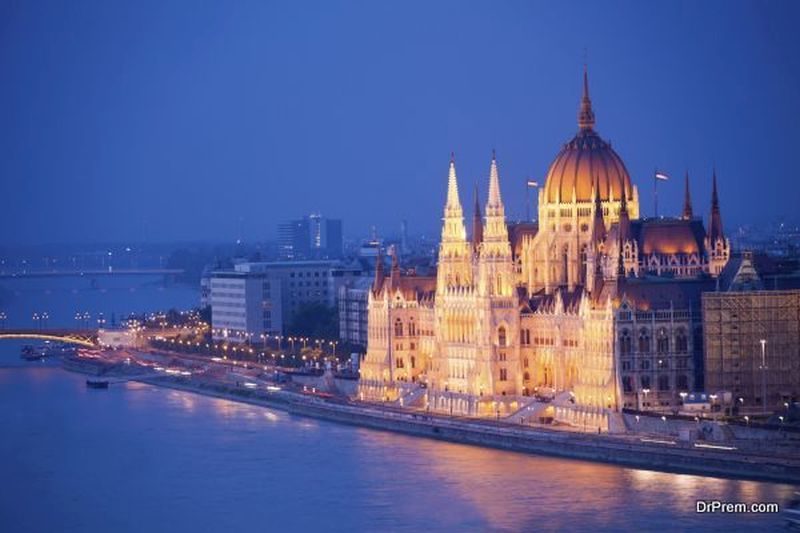 This European landlocked country has reduced greenhouse gas emissions by approximately 35% since the year 1990. It is on track to meet its goals of 14.7% renewable energy by the year 2020. More than 22% is government protected. But more progress is required, as there is still a high consumption of fossil fuels. It accounts for 70% of the energy use in the country. The air pollution levels are quite high, and is one of the least eco-friendly countries due to this reason, as there is a high mortality rate due to poor air quality.
13. United States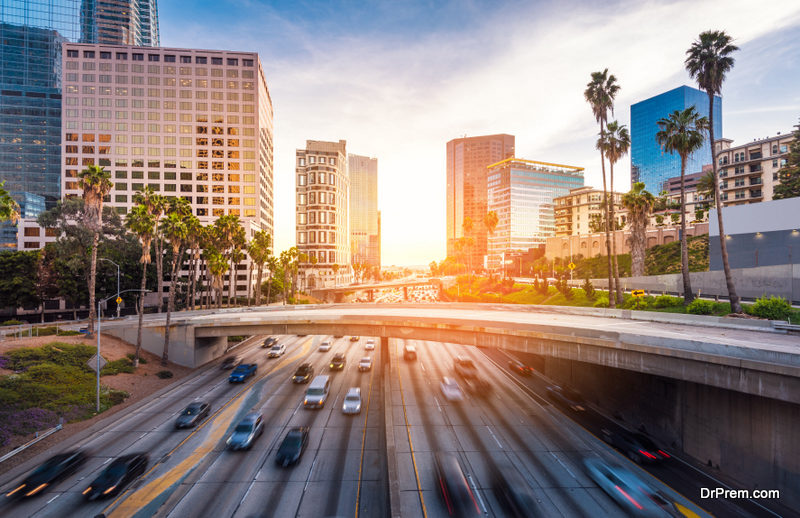 The smog looming over LA and other cities in the US was a familiar sight in the 80s and 90s. The air quality has improved, but still in many major cities, there is still a scope of improvement. Farming practices and rearing animals has led to the deterioration of air quality in the rural areas as well. Better farming practices without the use of chemicals are required to transform the country into an eco-friendly destination.
These are just a few of the least eco-friendly destinations you could visit on your vacation, if you have a strong desire for whatever reason to see the sights and experience that country. Let's take a look at the ways in which you can transform any vacation into an eco-friendly vacation.
Best Eco-friendly destinations to visit
Many individuals are opting for green travel destinations these days in order to do their bit to sustain our surroundings. If you are thinking about making a difference with your choice of travel plans this year, then consider these destinations. These are seven of the top eco-friendly destinations in the world that definitely need to be on your bucket list of green vacation destinations.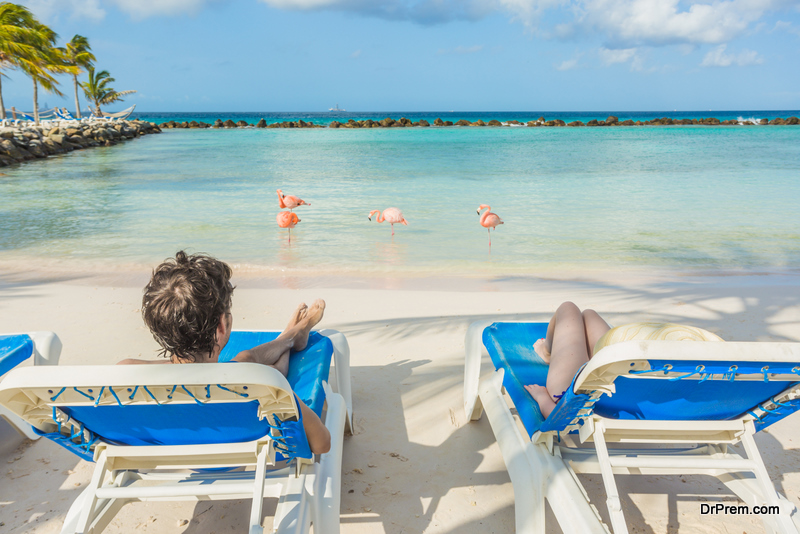 This hardly explored destination is one of the world leaders in promoting eco-tourism, with the nation deriving nearly 70% of its economy via the eco-tourism industry. The country uses this money wisely to operate wind farms that power nearly 20% of the Aruba's energy. The government has also created plans to introduce more walkways in neighborhoods in order to encourage people to walk rather than hailing taxis or other modes of transportation that could lead to traffic jams, congestion and pollution. Aruba is also known for its sustainable travel options, including the Aruba solar powered tram that takes visitors to the capital, Oranjestad. The Aruba Care Reef Project also encourages visitors to take part in regular clean ups of beaches and scuba diving sites.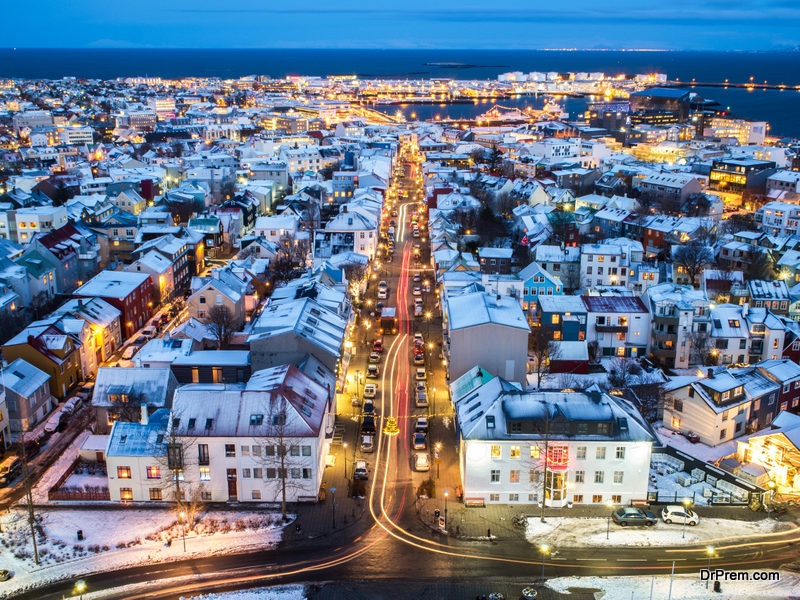 The city of Reykjavik runs completely on renewable energy. The nation makes use of geothermal activity to create clean energy to fuel electricity. Reykjavik is a living example of sustainability in today's world, generating its heat and electricity mainly from geothermal and hydro resources. Iceland has also indicated of planning to become a hydrogen economy by 2050, removing itself from all fossil fuel dependencies.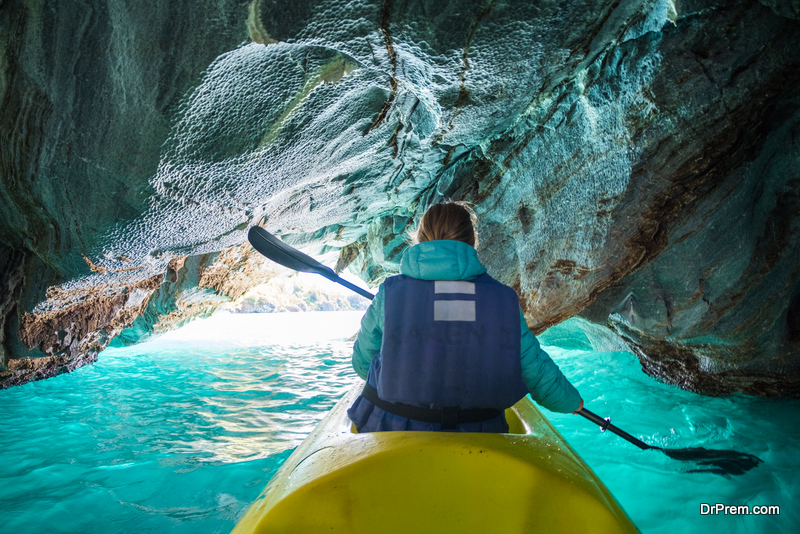 Chile takes the top spot in the environmental protection list and is the first nation in South America to approve the carbon tax. The country has also announced plans to shift towards renewable sources for nearly 20% energy production by 2025. The government has also been clear in blocking and restricting the rise of businesses and industries that could potentially harm the environment.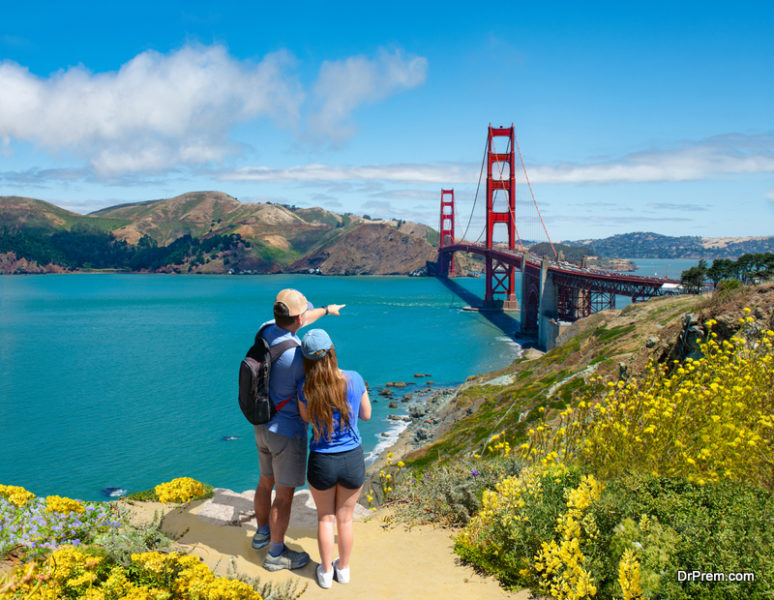 San Francisco launched its recycling program in 2009, and has successfully diverted nearly 80% of its waste out of landfills since then. The city has in fact been among the top greenest cities of North America for quite some time now and has successfully bagged five out of nine metrics to qualify for the same. These include transportation, green buildings, energy, air quality and water. The city has also banned the use of plastic bags and has so far, saved nearly 100 million bags from entering the landfills every year.
5.      Mauritius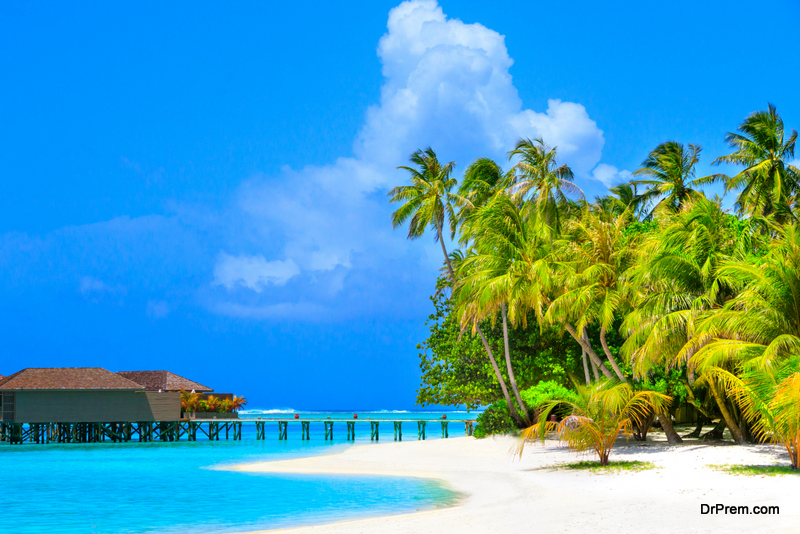 Mauritius is considered as one of the most bio diverse nations in the world. In addition to taking measures to preserve the same, the government has launched campaigns to plant nearly 200,000 trees before 2014. The nation has also set up several marine parks, fishing reserves and coral based farming programs to prevent coral/reef erosion.
6.      Vancouver in Canada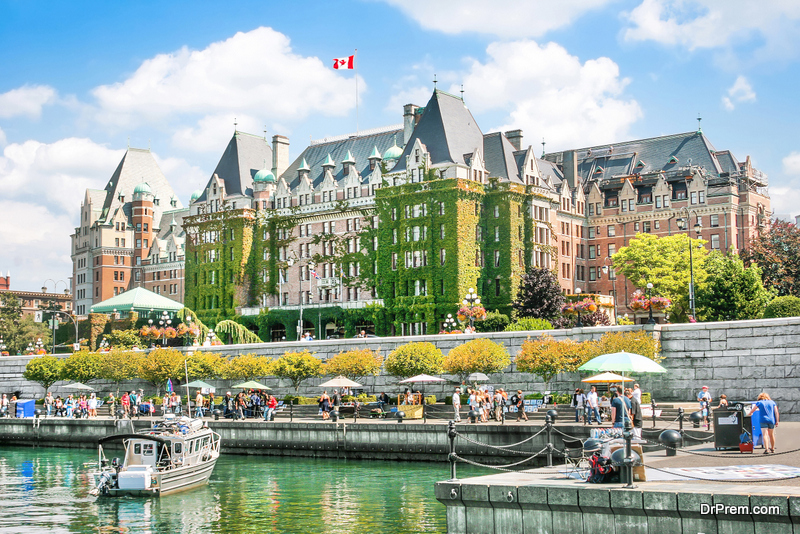 Considered to be the greenest city in Canada, Vancouver has ambitious plans to become the world's greenest city by the year 2020. The city is renowned for relying on clean tech innovation, including the solar powered trash compactors that can hold five times the waste of normal trash cans, albeit being the same size as the former. These trash cans draw their power from renewable sources and have very low carbon emissions in return. The city also has over 200 parks that contribute to its green status.
7.      Uruguay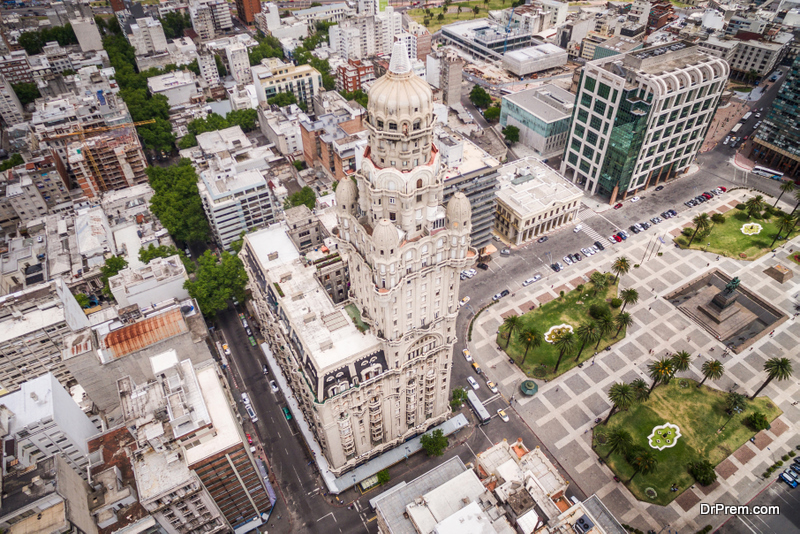 Uruguay has formulated some really impressive options when it comes to sustainable transportation. The country has announced plans to launch electric taxis and buses by the year 2015. It is also well on its way to become carbon neutral during this period, deriving over 80% of the energy it uses from renewable sources.
8.      Stockholm in Sweden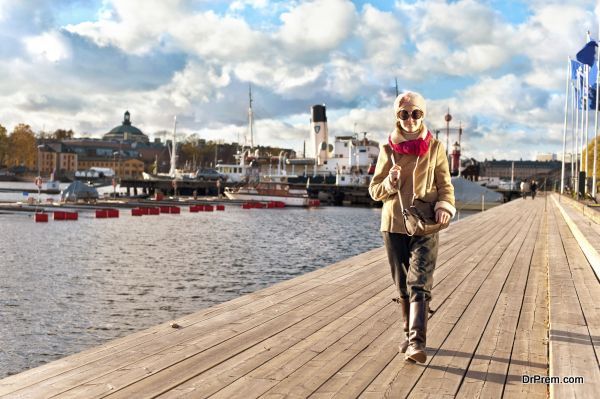 Stockholm is considered as one of the greenest and most environmentally conscious cities in Europe. The city has kept its commitment to sustainability for many years now and has over 40% of its open spaces covered by gardens and parks. Stockholm is also home to the cleanest waterways in Europe and boasts of having carbon emissions of below 3.4 tons per capita.
Ways to have an eco-friendly holiday
1. Avoid all inclusive hotels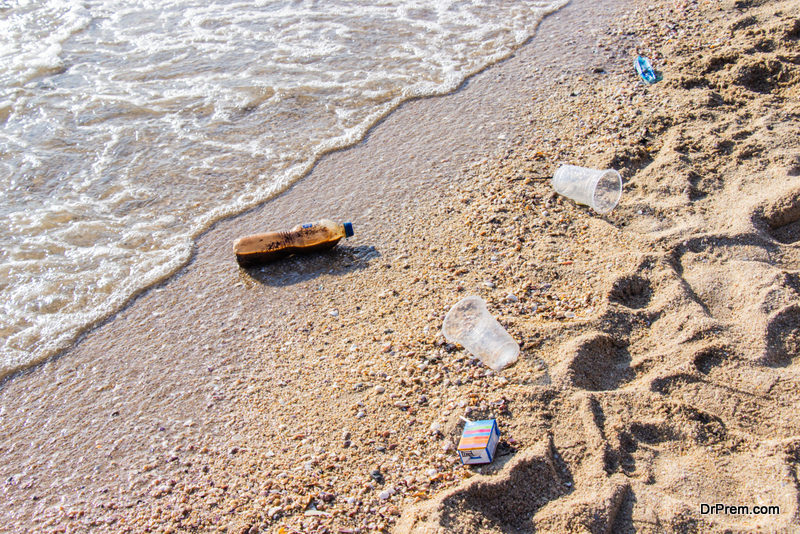 In all the popular holiday destinations such as Punta Cana, Cancun and the Bahamas, you will find all inclusive deals which are steal deals. The hotels are actually quite polluting, as they generate a huge amount of waste. There are no reuse, recycle policies in place. Most of the all inclusive hotels do not have eco-friendly practices, thus resulting in pollution and contamination of the oceans due to plastic waste. Avoiding these least eco-friendly hotels is a way to reduce your carbon footprint while on vacation.
2. Find airlines which have good susceptibility reports
Become a responsible eco friendly tourist when you start the tickets booking process. You can select the one which cares most for the environment. There are airlines which collect the recyclables from the flights, run composting programs and use green aviation biofuel when possible.
3. Concerts and other huge events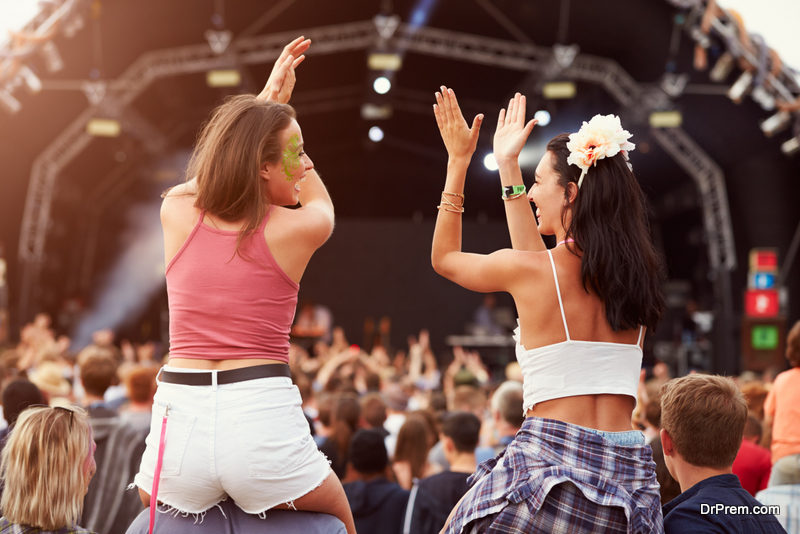 Concerts all over the world generate a tremendous amount of plastic and other disposable, apart from consuming loads of electricity and water. Big events are planned to attract huge crowds and being environment friendly is one of the least considerations. The events are great fun, and if you want to go to a show or event, find the ones which are known for being eco-friendly. You will find many environment friendly options online to enjoy your favorite music in a clean and green way.
4. Theme parks are off the list
Theme parks happen to be the biggest consumers of energy. The rides need a lot of electricity and the more complicated and fun or speedy they are, the more energy they use. The lights, entertainment, shows and more release heat and emissions which can be avoided if theme parks are planned better and start using green energy.
Another drawback of theme parks are the food courts, stalls or takeaways, where food is served in paper or plastic one use disposables. Even if you do visit a theme park, you can negate a little of the carbon footprint by carrying your own cutlery, to go bottles and containers which are reusable.
Who knows, maybe you would be setting an example which others will follow and thus we would have greener theme parks due to public initiative too. This is one of the ways to turn a least eco-friendly destination into a passably eco-friendly one.
5. Avoid the epic road trip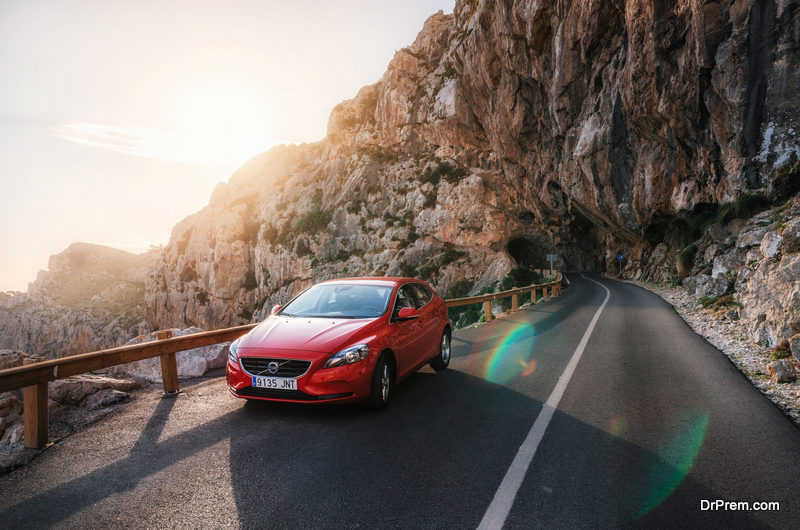 Much has been written and shown about road trips in books and movies. The freedom of going where you want to go sounds exciting and fun. Solo road trips are not exactly eco-friendly (although you can tone down their emissions). One person in a car creates a huge amount of emissions, which is one of the least eco-friendly things to do.
To lower global temperatures, everyone has to contribute in their own way, so you may have to sacrifice a solo trip. Get a few of your friends together and plan a road trip, preferably in a hybrid vehicle.
Better still, you can forego the road trip altogether and opt for a train or bus trip. Choose to go a gorgeous destination that will be waiting for you at the end of your trip. If you want to experience a solo vacation, do it using public transport.
6. Avoid cruises
The number of eco-friendly cruises can be counted on the fingers of one hand. For the rest, imagine that a theme park and an all-inclusive hotel has been merged into one. Cruises produce more waste, consume too much water and energy, and release emissions twice as much as hotels on land. The idea of sunning yourself on the deck of a boat or ship is tempting, to say the least. But did you know that ships run on thousands of gallons of fossil fuel?
The good news is that many cruise lines are reinventing themselves as being eco-friendly, and putting in place green measures. Before you book your tickets to just any average cruise, do a little research and select the cruise which is not the least eco-friendly, but the most!
7. Stay at someone's home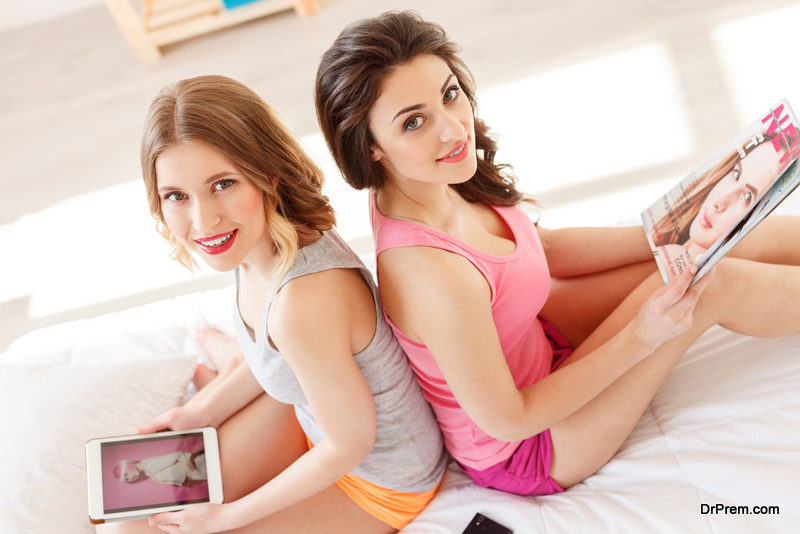 The trend of staying at people's homes instead of hotels has caught on throughout the world. There are websites which facilitate living in people's houses which is a much more planet friendly way to travel. Hotels use lots of water doing the laundry and sheets every day, and those tiny plastic bottles of shampoos and conditioner seem really nice, but are very harmful to the planet. The air conditioning at hotels and other services they offer all have a carbon footprint.
If you stay with a family on your vacation, you will get to know about the local culture, get to know the local hangouts first hand, where you can taste the most authentic local cuisine. These are just a few of the perks, which you can get from making the eco-friendly lodging choice.