No matter whether you are a consumer or a vendor, you should keep a watch over what's popular in the market. As a consumer, this would help you in selecting the right products for yourself. On the other hand, as a vendor, it would help you to know what type of products you should keep so that you can easily fulfill the demands of all your customers. Right now, sustainability is one of the raging trends among the millennials.  This trend would definitely dominate the market in all its aspects. In this scenario, skin care and beauty would be among the streams occupying the center of attention.
Why people are switching to sustainable beauty products?
There is an increased awareness among the people regarding the poor state of the modern day environment. This results in an increased effort to go eco-friendly in their daily lives. Everything from the food consumed to the products used in our daily lives is a reflection of such efforts. Beauty and skincare products too are no exception and we are seeing an increasing trend of using the environmentally friendly option.
Why should you choose eco-friendly make up?
Up to 60% of whatever you put on your skin is absorbed directly into your bloodstream. If you know what are the healthy options to put on your plate, it is time to realize that the same rule applies to what you put on your face.
Parabens and Phalates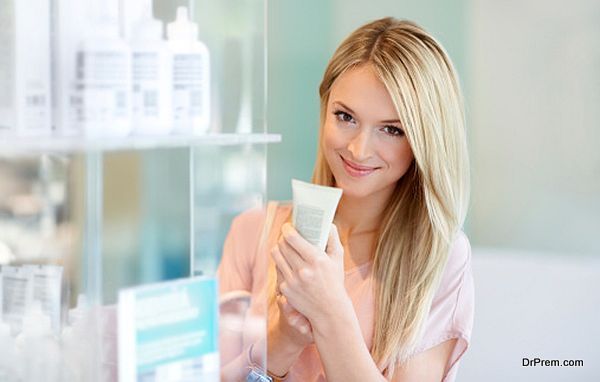 Parabens, which are preservatives and are used in makeup to avert microbial growth, supposedly to care for consumers, might very well be estrogen-imitating endocrine disruptors which might lead to carcinogenesis. The data is thus far open to doubt but scientists have detected the substance in breast cancer tissue. Phalates, which are present in nail polishes and fragrances, have also been proved to have an effect on the reproductive systems of lab animals, and to be absorbed by the human body. 
Harmful chemicals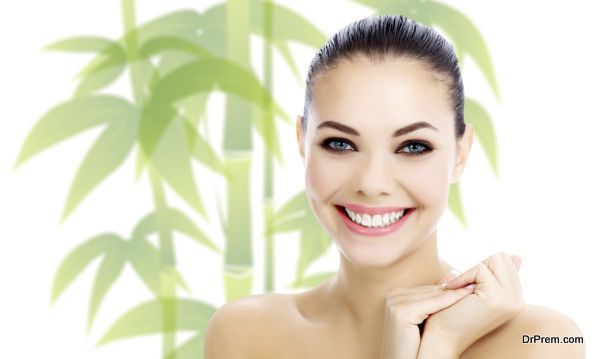 Your make-up also contains a lot of chemicals. The ten worst chemicals that you should look out for – and avoid – in makeup and skincare products are-
1. Mercury: A tiny amount of this potent nervous-system toxin, which accumulates in the body, is allowed as a preservative in eye-area cosmetics, such as mascara.
2. Coal-tar Colors: These chemicals are found in many "FD&C" or "D&C" colors used in makeup and hair dye. FD&C Blue 1 and FD &C Green 3 are carcinogenic, and impurities in other colors — D&C Red 33, FD&C Yellow 5 and FD&C Yellow 6 — have been shown to cause cancer when applied to the skin.
3. Formaldehyde: Found in eye shadows, mascaras and nail polishes, formaldehyde is "reasonably anticipated to be a human carcinogen," according to the National Toxicology Program's "Ninth Report on Carcinogens" (January 2001).
The magic of green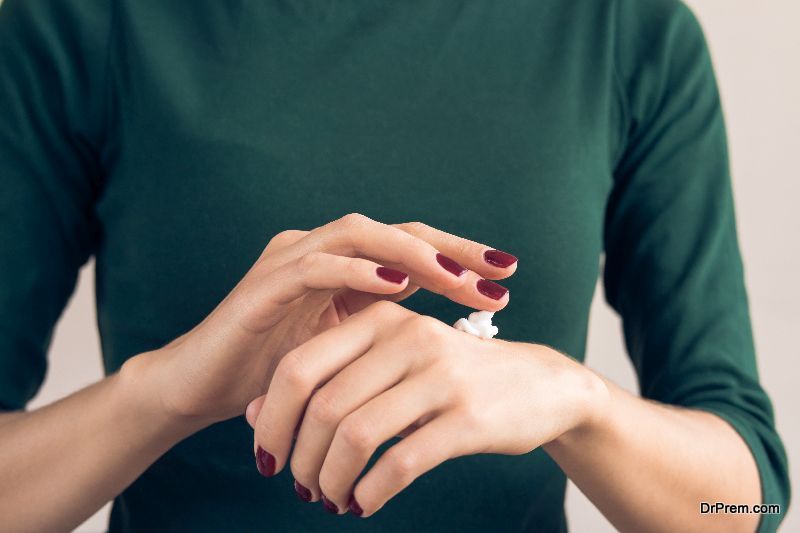 Green cosmetics are good for you and the environment as well. Organic make up reduces the amount of toxic pesticides leased upon the Earth in production as well. Most eco-friendly makeup lines use recycled packaging, and soy-based inks, and usually encourage and stick to a philosophy of sustainability. Avoid petroleum-based lipsticks and gloss which deplete a non-renewable resource. Beware of clever terminology, however, which is simply a spin-off of marketing wizardry.
The Good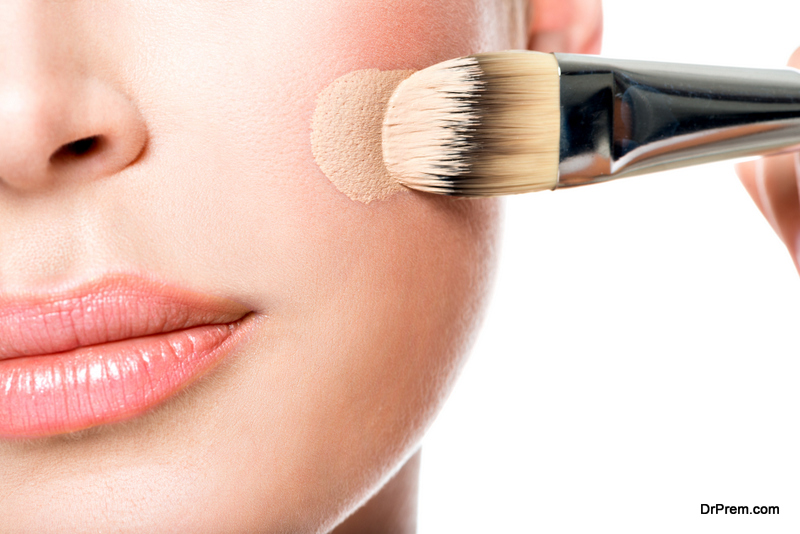 Always note that even very expensive "luxury" beauty products that claim that they are completely "safe" and "tested" are often equipped with toxic additives. Do not despair if you like shimmer and gloss on your lips, eyes, and cheeks. There are so many eco friendly options to choose from.
7 Advantages of using eco friendly beauty products
Have you ever tried eco-friendly beauty products to get shining hair and glowing skin? If not then it is time for you to discard your regular cosmetics and go green. Here are 7 advantages of using environment-friendly beauty essentials which are making them extreme popular these days:
1.    Clean and Livable Environment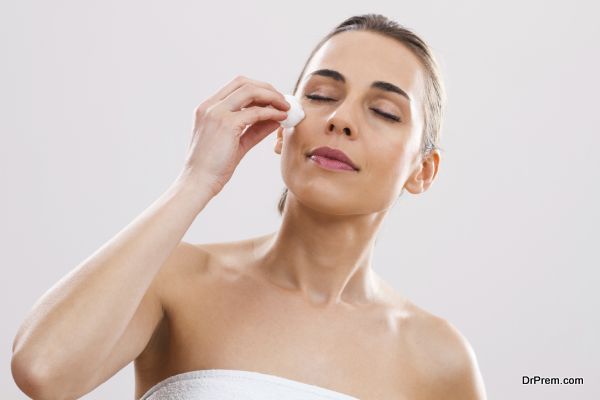 As the name suggests, these beauty products are 'environment-friendly'. From constituting elements to manufacturing procedure, each and everything related to these items are so chosen that they pose comparatively lesser risk to our ecology.
2.    Least Effects on Human Body
According to researchers, synthetic skincare, hair care or several other beauty products contain more or less 200 moderate to highly damaging chemical compounds. Being the largest organ in our body, skin absorbs and passes all these into the bloodstream which eventually affects our complete health and well-being. As environment-friendly beauty items do not comprise harmful chemicals, they have least negative effects on our body.
3.    Organic Formulas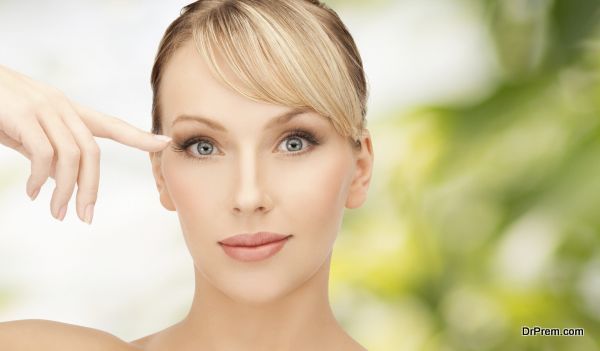 An artificial preservative named 'paraben' is widely used by manufacturers for increasing the life of the beauty products. It is highly injurious for health and interrupts the normal functions of our endocrine system to a great extent. But when it comes to green beauty products, parabens are simply replaced by the seed extract of grapefruit. In short, a number of organic formulas are used for developing these eco-friendly beauty essentials which makes their application risk-free.
4.    No Offensive Smell
In most cases, artificial fragrances are used to make beauty products smell better. It has been seen that these strong aromas result into severe migraine. But majority of environment-friendly beauty items contain natural or organic essential oils which do not smell unpleasant or do not result into headache.
5.    Biodegradable Packaging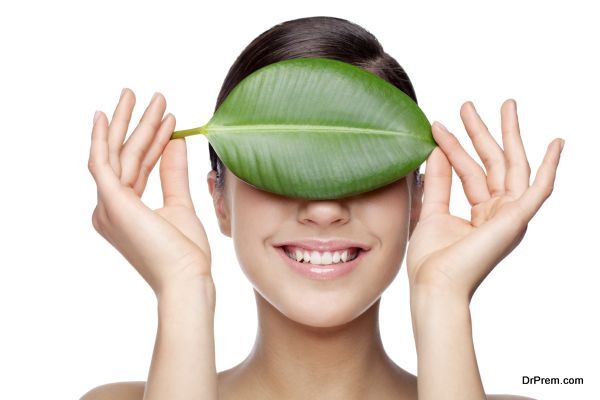 Most of the eco-friendly beauty essentials come with decent packaging made of biodegradable materials. Green technology has becoming more and more important in the beauty industry and hence, a big chunk of the manufacturers are avoiding plastic or other similar items for the packaging purpose. Recycled wrappers, soy ink, etc. are being used to protect the planet from the long-term impact of your beauty purchase.
6.    Much Affordable
Just compare the prices of synthetic cosmetics and earth-friendly beauty products, and you will get to know how much cost-effective the later ones are. As these green picks do not come in attractive packaging or do not spend much for catchy advertisements, you can easily grab these items without worrying about your wallet.
7.    Suitable for All Skin Types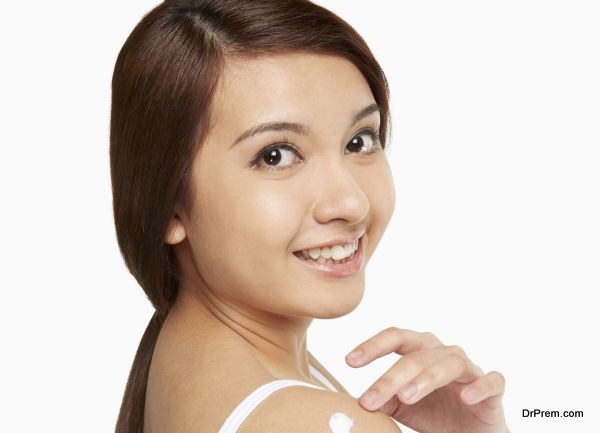 Usually, eco-friendly cosmetics do not impose any adverse effect on skin. Therefore, beauty enthusiasts can use these irrespective of dry, oily, combination or sensitive skin.
10 Best eco-friendly beauty and skincare products
Here are some of the best eco-friendly beauty products that are available in the markets. You can join the healthy practice of using eco-friendly goods and do your bit for the environment. The best part is that alongside this journey of being eco-friendly you will be keeping yourself healthy too.
Some of the best eco-friendly beauty products
1. Native:

This is an organic deodorant that is manufactured in the USA. At a price of an affordable $12 this product offers you among the best organic products that you can get for the price. The best part of this product is that it uses the most natural plant extracts in making their deodorants which are thus easy on the skin and also finely handcrafted. They have a wide array of scents which vary with the seasons as the word native in French means seasons and that is the essence of this product; to offer the consumer a scent according to the season. If you are tired of the perfumes with artificial chemicals this is the one you need to try out.
2. Blissoma:
This is an organic exfoliant powder made from the finest fruits enzymes which add to this product a lot of loaded goodness. This is among the best eco friendly beauty products because it suits all the various skin types and helps in the quickest healing from several skin conditions. This product is free of any preservative and is also provided with the added goodness of Vitamin C. Keeping all this in mind the price tag of $40 is hardly a lot and you should definitely get your hands on this product.
3. 100% Pure:
If you are a fan of organic skincare cream this particular organic eye care cream is going to impress you. This has the goodness of certain anti aging vitamins and potions and once you start using this you will lose the puffiness in your eyes or the marks of aging in no time. This comes in coffee flavors which uses products from the finest organic gardens and is devoid of any harmful chemicals.
4. Virtue Labs:
In the modern day world where everyone is in a hurry dry shampoos are quite the rage. However most forms of dry shampoo in the markets come with their share of harmful chemicals. This particular product is however completely organic and the goodness is for you to use and experience. We hope that you would adopt this environmentally friendly option which comes only at a price of $16.
5. Thesis beauty:

They have one of the best organic shower gels in business and are loved by those who use this product. This thesis beauty product is powered with natural aloe vera which is really good for the skin. Each shower will leave your skin nourished and you refreshed. All this for a mere price of $17 makes this among the best eco-friendly beauty products.
6. Ogee anti-aging serum:
Aging catches up with almost all individuals but not when you are using the anti-aging serum manufactured by Ogee. The specialty of this company is that it has banned over 1500 harmful and toxic chemicals from being used in their products. This ensures that only the best of the lot are used to make this product and the results are for all to see with the wonders that the Ogee anti aging serum can work on aging skin.
7. Antonym:
This Company has come up with a really good sustainable makeup option with its organic liquid foundation. Unlike most other beauty and makeup products this is devoid of any harmful chemicals and does not negatively impact your skin. This is made from completely organic products and is vegan apart from complying with no cruelty to animals being involved. Thus when we talk of sustainable makeup this is one of the first things that come to mind.
8. Bite beauty:
While using lip balms we often end up eating some of it. Now that is a cause of concern because most companies use chemicals and toxic substances in manufacturing these. The lip balm manufactured by Bite beauty is however not in that category and is made from completely eco friendly and natural ingredients. Priced at $36 it is not too heavy on the pockets either. Thus it makes our list of the best eco friendly beauty products.
9. Juice beauty:

Moisturizing is very important an aspect when it comes to skincare. This moisturizer is one of the healthiest that you can get your hands on and priced at $39 it is not too expensive either. The juices of fruits like apples and lemons go into making this product as does the goodness of grape seed oil and some organic vegetables. It is easily one of the best eco friendly beauty products and will leave you satisfied on using it.
10. Avalon Organics:
Their hair conditioner is one of the best in the business and that too despite using no artificial chemicals. Made from grape seeds and olives this conditioner is a wonderful product for your hair keeping it well moisturized and healthy. This 100% natural hair conditioner costs only $12 and is definitely one of those low budget products that would leave you amazed.
5 Eco friendly makeup choices
Eco friendly makeup products are made from natural products. The absence of chemicals in these make up products makes it gentle for the skin. It doubly benefits the user, primarily by making the skin soft and supple without any chemical use and secondly by contributing to the environment. Here, we have put together 5 eco-friendly makeup choices.
1. Eyeliner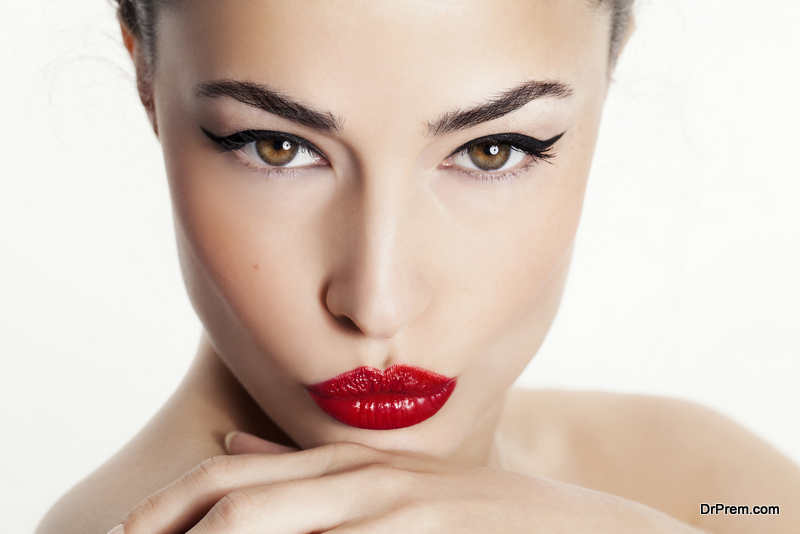 Eyeliners are used to enhance the eyes. Eyeliners are available as solution filled in plastic bottles. These plastic bottles are not biodegradable and are harmful for the environment. The alternative is to use the eyeliner pencils enclosed in wood. Wood shavings are biodegrade material and a good for the environment. You can be one among many using plastic and contribute to save the environment. In this way you are contributing by not adding to ten thousand pounds of plastic.
2. Eye Shadow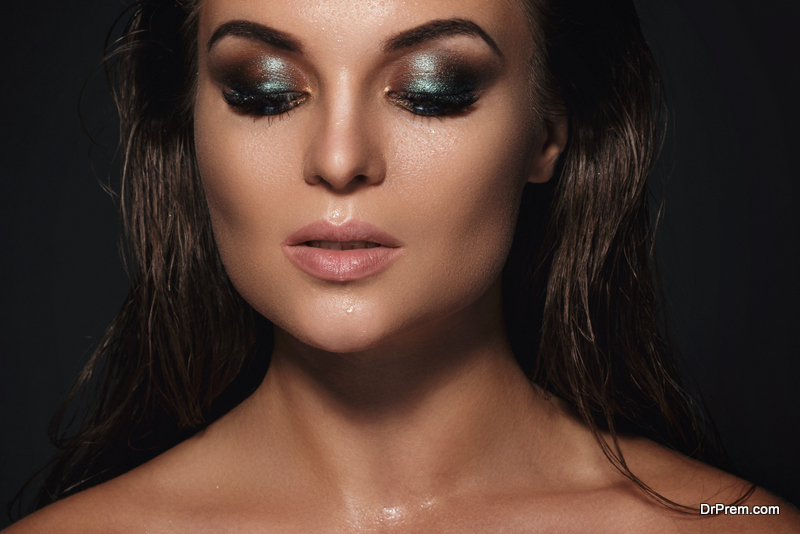 Eye Shadow is one useful eye makeup essential. Women who are used to eye shadow know how to enhance the eyes. Its a smart makeup essential. Eye shadow come in various colors to suite your needs and requirement. Be eco friendly and be cleaver while choosing the product. Choose the brand that has the choice to refill. These cases comes with slots to refill the compact in the slots. You can now buy a refill instead of buying an entirely new container. You'll not only reduce your buying cost and also save the energy used to produce, ship the product. Some them come with mirrors, and you can imagine the amount of waste you discard by reusing the containers when its empty. Be the one to contribute to save the environment and save from piling the plastic waste.
3. Foundation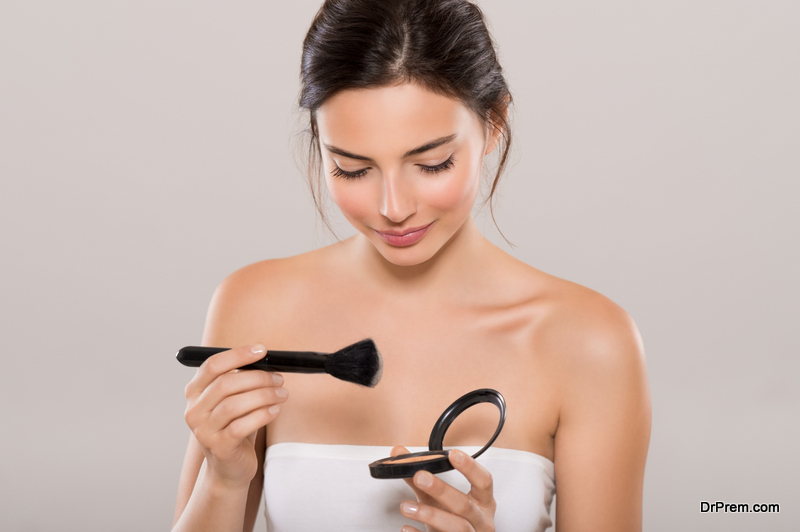 Choose the foundation available in simple recyclable/reusable glass container against the one sold in a non-recyclable plastic tube/bottle. The energy saved in manufacturing the plastic container can in turn be used to light the bulb of your home. By doing this you have made a choice to conserve energy which could fill a gallons of gas tank. Plastic containers are not biodegradable please keep in mind when you are making the choice to choose any plastic packing.
4. Lipstick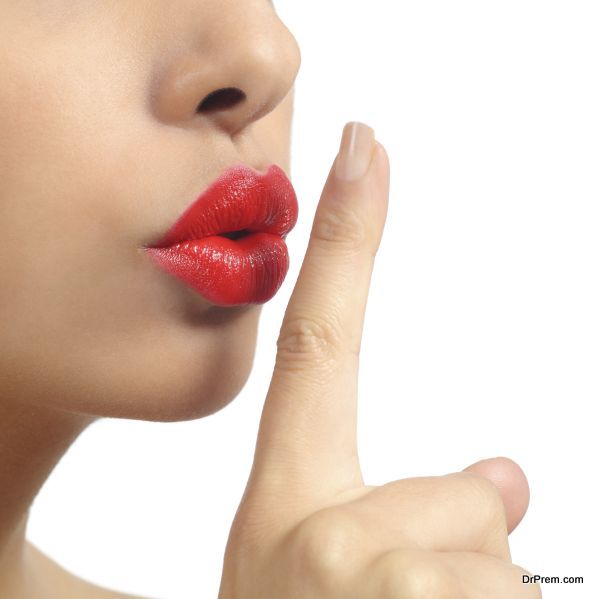 An average woman may ingest about four pounds of lipstick in her lifetime. How can I make the choice which is eco friendly? The answer is to choose the lipstick made from plant-derived ingredients. The chemicals used in lipsticks is made from oils which are synthetic, paraffin waxes. They are also made from toxic coal tar dyes. By making this choice, total petroleum product consumption would decrease drastically. Products made of plant based components not only are good for environment, but also good for your skin. They generally don't have any side effects and enhance the quality of skin.
5. Mascara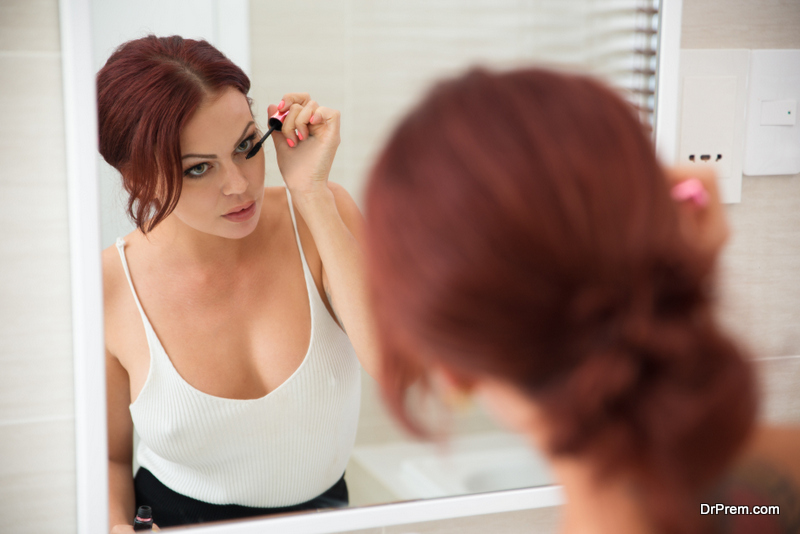 Mascara used for enhancing the eyelashes has to be chosen with care. The Eyelashes are very delicate. Choose the best product in the market and select the one made from plants and minerals instead of from petroleum products. The products made of plan and mineral extracts are slowly picking in the market. If it is difficult to find one, you can atleast avoid in using the product packaged in plastic bottles.
Final words on eco friendly beauty products
We hope that the products we spoke about would inspire and pursue you to use them or similar sustainable makeup options. Be it your regular organic skin care cream or some of the best organic deodorant in the markets they are all going to please you to no end. So take the pledge and join the conscious crowd in their efforts and make it happen.