Water is a precious resource. It is getting depleted quite fast, and some parts of the world have already experienced year round droughts. Washing cars with water uses up a large amount of water. Still, you have to keep your car clean. This can be done by using sprays, creams,and other waterless car wash solutions. You'd be surprised by how effective these car washes can be. Check out why you should make them a part of your car cleaning routine, plus some products which you can use:
Why use waterless car wash solutions?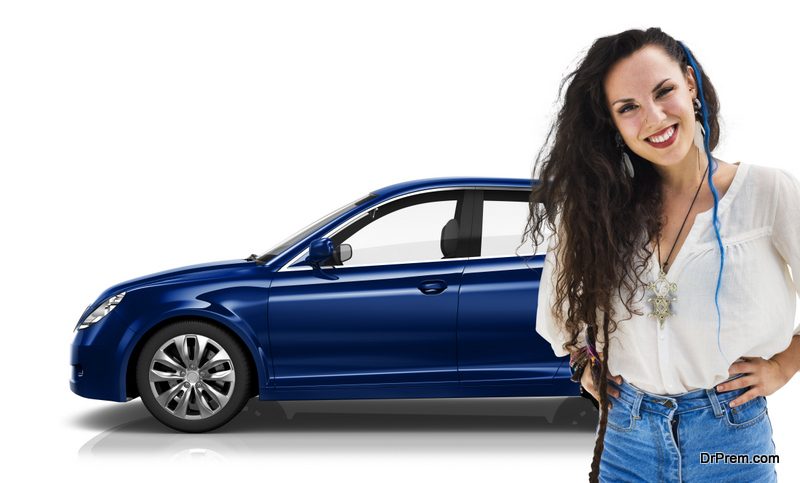 A clean car is certainly something you want, despite your concern and efforts to save water. You can do both by using waterless car wash. These are formulated in a way that can give your car a beautiful shine. You can't use this to clean your extremely dirty, covered in mud car, as most waterless car wash products reviews will tell you.
Best way to use waterless car washes 
Here are some tips to use a waterless car washif you have never used it before:
First thing is to use a soft towel, preferably one specifically for waterless car washes, or one which is made from microfiber.
Fold the cloth/towel into 8 sides, all of which you can use.
Start spraying generously the top of your car first. You should only spray on as much area as you can clean quickly before it dries. Usually people spray on half of the roof or hood.
Wipe in just one direction.
Do not clean in circular motions, or else you will wipe the dirt back on to your car.
Change the towel or the side of the towel when it becomes soiled.
Tackle each part of the car one by one.
All these products are available online and you can buy from your favorite online retailer. You might get good discounts too!
Products you can use
Meguiar's Wash and Wax Anywhere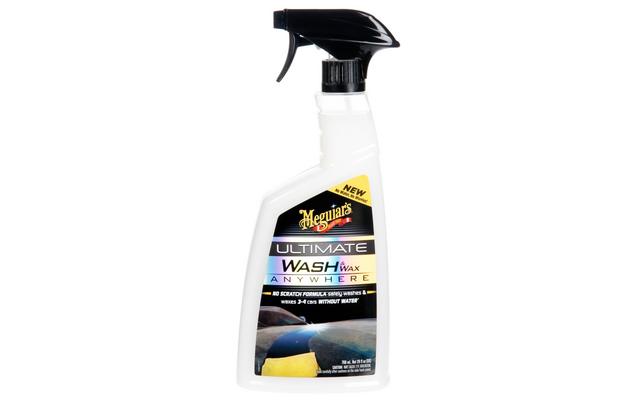 According to the waterless car wash products reviews, this product is really good. It cleans easily and does not leave any marks. The fine spray of mist ensures that wastage is minimized. Very little effort is needed to finish and buff the car. It is reasonably priced too, which makes it even more attractive.
WaveX WCWKIT Waterless Car Wash Concentrate Combo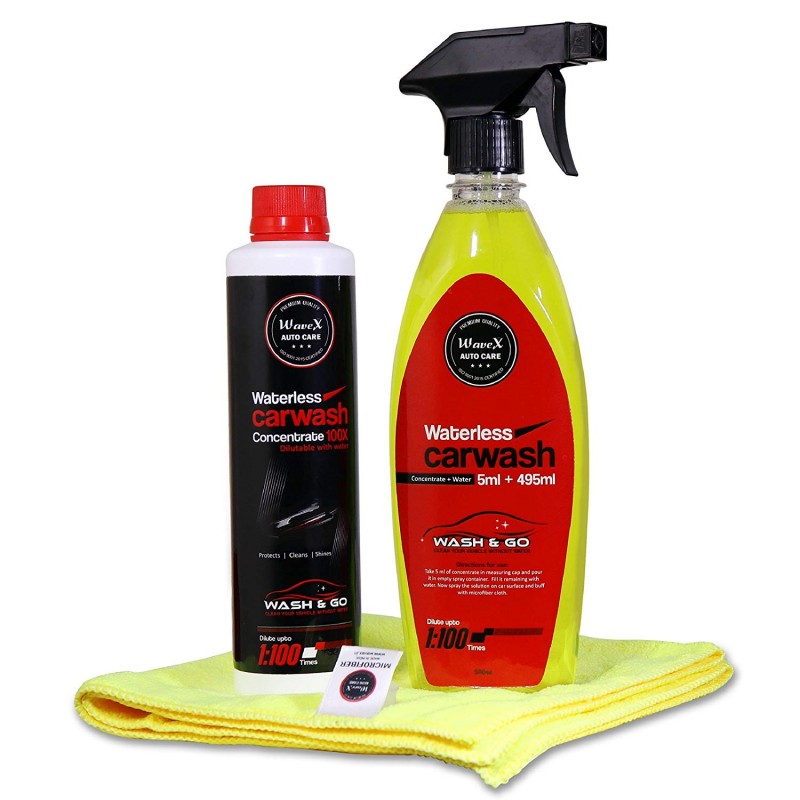 This is one of the top waterless car wash, according to the waterless car wash products 2018. It was voted to be the third best by customers who used the product. It performs better than expected and many customers said they would recommend it to their friends. This made us think we should include it in our list too, and you would be happy with this product too.
BlueOxy Waterless Car wash 500 ML + Two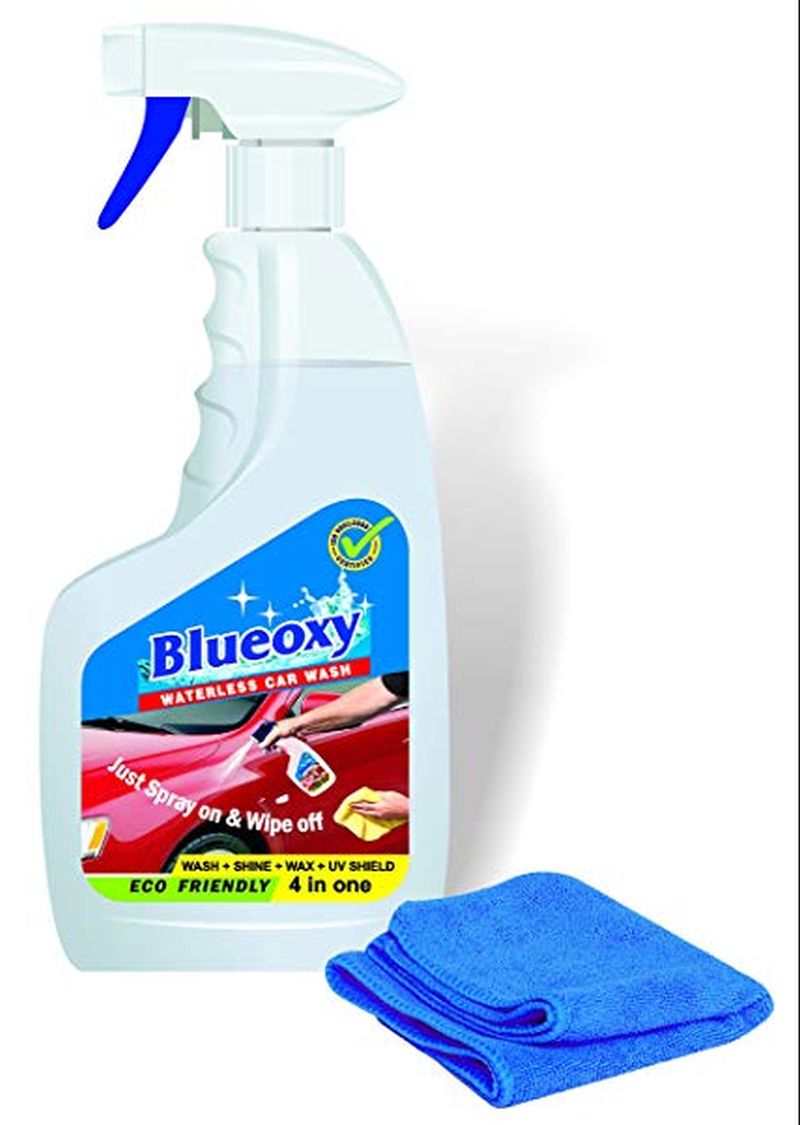 It is also one of the best waterless car wash and you can use it unhesitatingly. As with other car washes, use a microfiber cloth or the softest cloth you can lay your hands on. It cleans your car spotlessly. No one can tell your car has not been washed with water – you get the same results without wasting 100 gallons of water!
Diamondbrite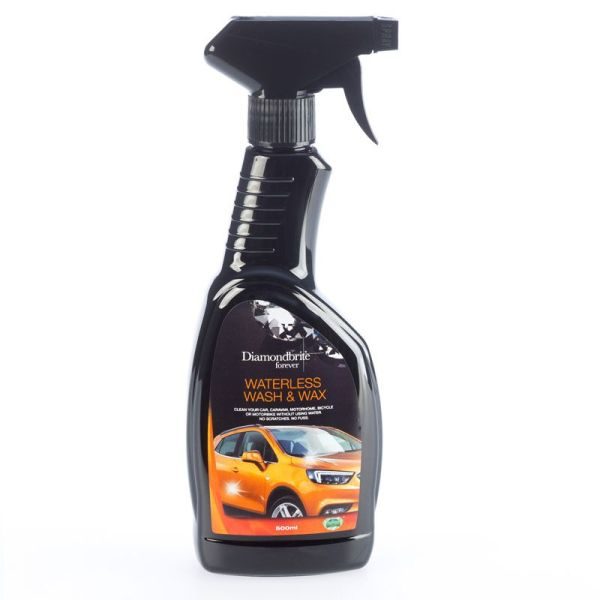 Another product that we felt is a must to include in our waterless car washing guide. It has very impressive waterless car wash products reviews. Its plus point is the sweet fruity smell. According to the company, one bottle can be used for five cars. If you have only one car, it will last a long time. It can be bought along with the cleaning cloth too. It's cheaper if you buy only the spray of course.
Celectro Trident Waterless Wash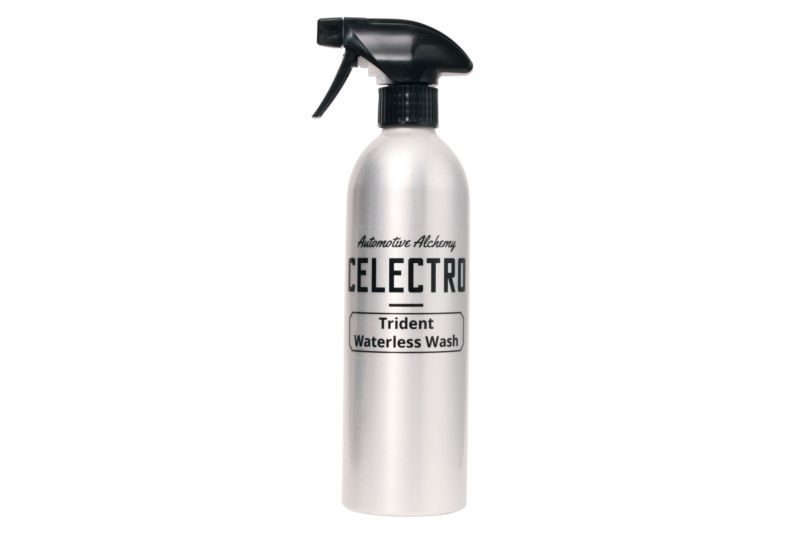 This waterless car washis for bikes as well as cars. It works well, but it would have been more helpful if the manufacturer had mentioned whether it could be used on the trim and the glass. The price is a little too high compared to the performance of the product.
Zessta Waterless Car Wash and Shine (250 ml)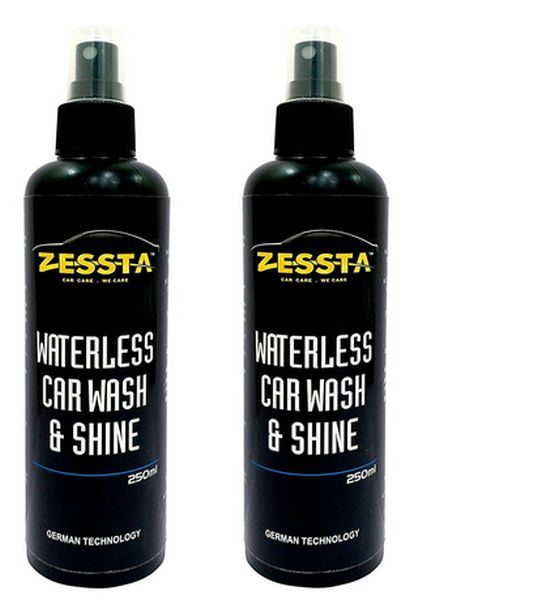 The Zesstawaterless car washhas glowing reviews from its users. It's used similar to its rivals and cleans easily as well. According to the reviews, it is certainly one of the best waterless car wash products 2018. These sprays, which do not require water, can be used from time to time, as an effort to reduce your water usage. Save that water and use it for your plants instead!
Auto Curators Rapid Cleanse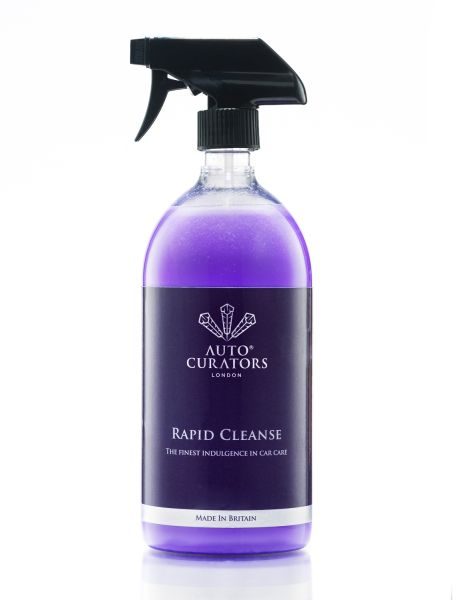 The Auto Curator's product is part of their range of high end products. It is meant to be used to top up the shine and as a wax protection. It works well on paint, glass, and trim. You can use it with water when you wash your car, in the rinse. It ensures that there are no water spots left on the car. This is really fantastic, as anyone who has washed his car will tell you. All the hard work, and then it's disappointing to see the spots left by water. So this product will work not only to shine your car, but also to protect your hard work.
Triplewax Waterless Wash & Shine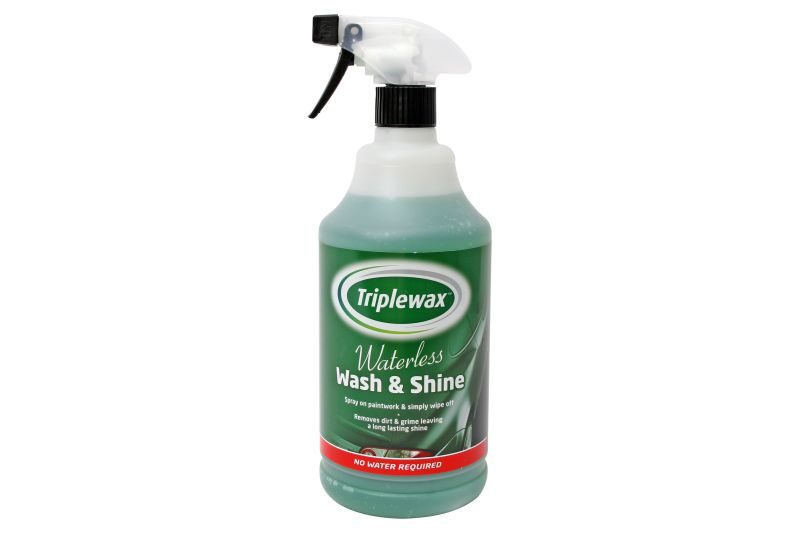 This is one of the most affordable products on the list. It costs half as compared to some of the other products. It is sprayed on to, wiped, and buffed with separate cloths. You might find the spray might be thicker than other sprays, but then the plus point is that it can be used on 10 cars. It's a good, cost-effective spray which will suit those who don't want to splurge.
Eco Touch Waterless Car Wash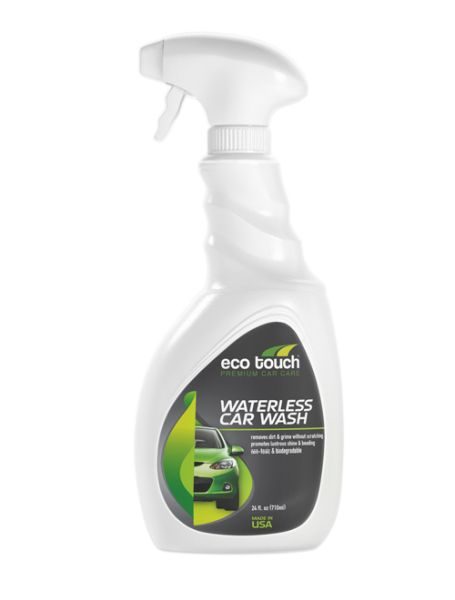 If you're looking for anecofriendly car wash, this is an excellent choice. The biodegradable, non-toxic spray works well if heavy mud is washed off first with water.
There are many waterless car cleaners available in stores and the net. You have to do a little bit of research, decide on your price range, and buy accordingly. These car cleaners save your car from damage, last long, and are quite efficient. A green waterless cleaner will be the best choice for the environment and you!