There has been a concerted effort globally, to produce or manufacture things in eco friendly ways, some of which have been on a bigger scale and some on a much lesser scale. But, whatever is the scale, every new green design or discovery is important and beneficial for the environment. Vending machine designs are also changing, so that they are more eco friendly.
How can your vending machine be more eco-friendly 
Choose energy star rated machines
If you are going to buy vending machines for your commercial complex, or just one for your office, be sure to buy a machine/s which is rated Energy Star. These machines consume up to 40% less energy than other units.
Select natural/sustainable refrigerants
Big cola brands have started a global program known as 'Refrigerants Naturally', and those who participate in this program have to use natural derivatives instead of HFC, a dangerous greenhouse gas. If your vending machine is older, you can replace it with a newer model or request the manufacturer to convert your old one into a green machine.
Use energy efficient lights
Vending machines uses a lot of lights and this leads to a huge energy expense. You can use LED or CFL lights, which use less electricity.
Switch off the lights
If you can do without light, it's even better. Just put a sign that the machine is functional to avoid any misunderstanding.
Use external controls
You can use external controls which has occupancy sensors that convert the machine to unoccupied mode if there is no activity for 15 minutes, thus reducing compressor cycles. 
Examples of some eco friendly vending machines 
3D machines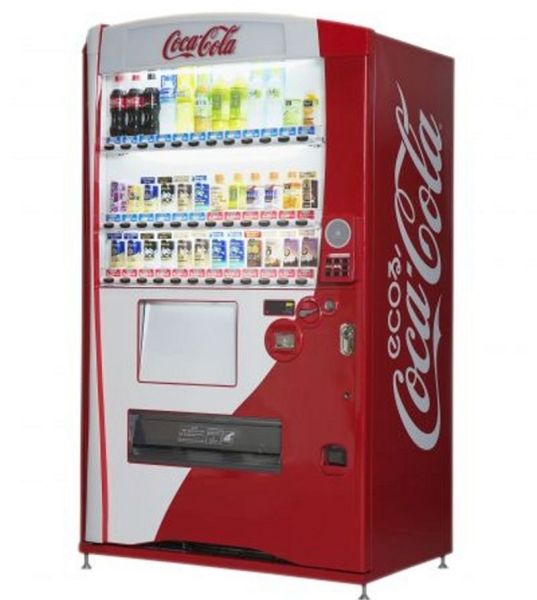 In Japan, Coca Cola's latest venture is installing vending machines, which uses 3D technology and runs on solar energy with the help of solar panels. LED lights track energy savings, and heating and cooling takes place through eco friendly refrigerants. 
Farmer's fridge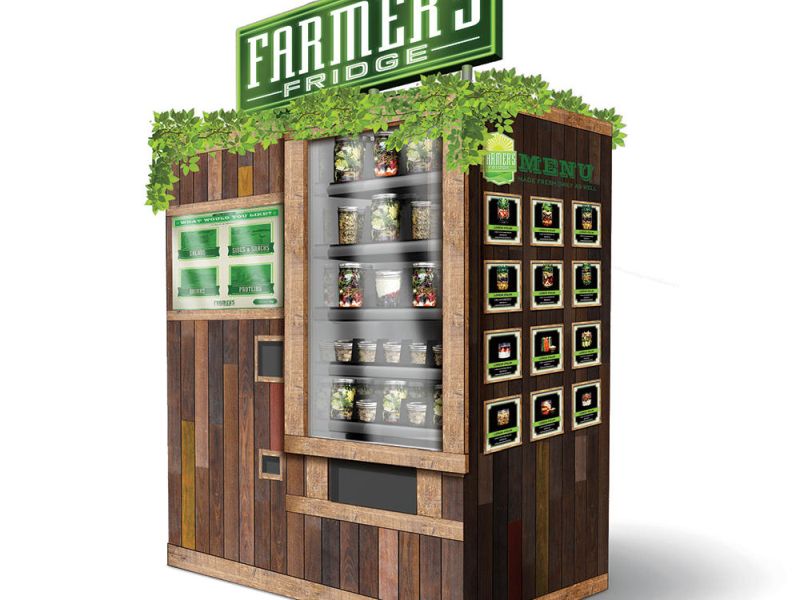 This innovative kiosk has been designed keeping in mind the growing demand of people for healthy food. The kiosk is automated with digital interface, it has scanners for bar codes, credit card facility, and it mails receipts to customers. It also has a recycle bin and any unwanted food is donated to a food pantry. It is certified by SPE which means the food has taste and nutritional value. The meals are packaged in Phathalate and BPA free packaging, and the vending machine is highly energy efficient.
smartVND
This machine has been designed using laminated wood and clay, which are joined using water based adhesives. This is a conceptual design as of now, but will soon be manufactured. This is one of the eco friendly vending machines of the future we have to watch out for.
Pepsi vending machines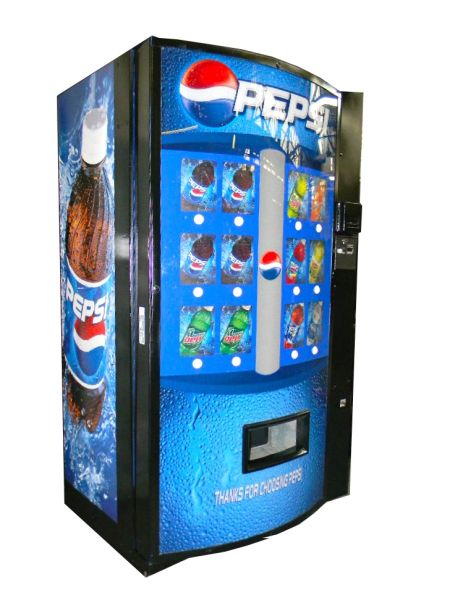 Pepsi has also come out with an eco friendly solution for their vending machines. Instead of HFCs, CO2 will be used to cool. These machines will be eco friendly and they'll have a reduced energy consumption.
Solar powered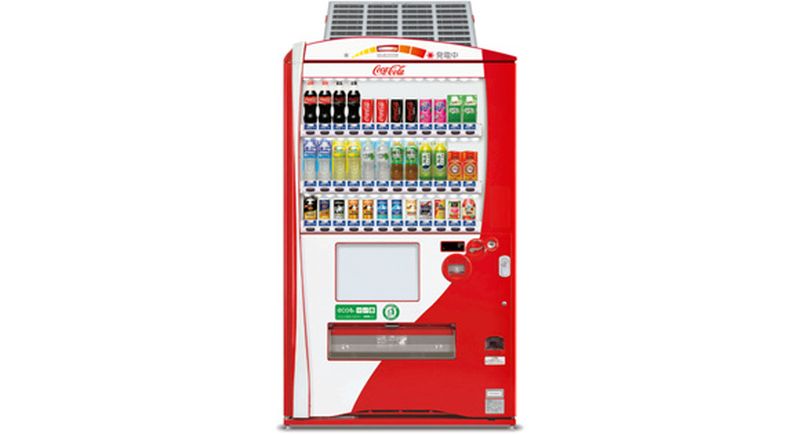 Solar powered vending machines are used in Spain as phone booths, road signs and ticket dispensers. These machines do not cool well, so they are not being used as food vending machines. Apart from solar energy, these machines run on batteries and they can also utilize wind energy.
Vending machines can be made eco friendly by revamping a few parts of an old machine. Buying energy rated machines is also helpful, as well as those which are using new methods of heating and cooling, food dispersal, organic food sourcing and so on.