Although it is clear that plastic does much more harm than good, it's still used extensively. Because of its flexibility and affordability, it finds its use almost everywhere. Therefore, to make your life plastic free, you would more than just a single alternative. Furthermore, even in case of products where you don't find any plastic alternative, you need to act mindfully. Plastic is a daemon that has been gathering forces for more than a century. To defeat it, we need to take one step at a time as we can't finish it all at once.
Here is an interesting fact: Plastic was invented in 1907 by Leo Hendrik Baekeland to make industrial packaging easier. As time passed, plastic, a cheap man-made packaging material, started making its way into every industry out there. Now a hundred years later, it has become a herculean task to make your life plastic free.
As environmentalists have started raising red flags about plastic, firms are continuously introducing product alternatives. But it is an overwhelming task to think of replacing every product we use in daily life.
Green living cannot be achieved overnight. Instead, we can try and replace products from each room of our houses.
Green bathroom is the first step to make your life plastic-free.
Don't panic!
Water isn't plastic. But the bucket that is holding the water is. Now let's look round and find a sustainable option for every plastic product in your bath arena.
1. Bamboo toothbrush:
The average lifespan for a toothbrush is 3 to 4 months. That means we use a minimum of four brushes a year, which are non-biodegradable. Switching to an eco-friendly option like a bamboo toothbrush is an eco-friendly step. Eco-friendly is only half the reason of why you ditch your plastic toothbrush. Bamboo toothbrushes are naturally antimicrobial and come with charcoal-infused bristles which are effective in teeth-whitening.
2. Natural bar soaps:

Instead of using body washes that come in plastic containers, buying natural bar soaps is a better way to eliminate plastic from your bathrooms. Also, making soap at home is a fun process. Choose the natural ingredients which help your skin and google the DIY soap at home right now.
3. Metal tins/Glass jars:
Replace the plastic bottles you use to store your shampoo/conditioner/oil with metal tins or glass jars.
4. Menstrual cups:

On an average, every woman uses 11,000 disposable pads/tampons in a lifetime. There are several chemicals used in the pads and tampons which harm the earth after disposal. Also, polyethene plastic used in pads is a very harmful pollutant.
Switching to a menstrual cup not only saves you from the chemicals, but also helps in reducing landfill waste. The lifetime of a single menstrual cup is seven to ten years. So, we can all agree that an organic menstrual cup is the perfect sustainable option to make your life plastic free. 
Use product alternatives for items in your kitchen
5. Plastic water bottles:

Stock one of your kitchen cupboards with a good number of stainless steel and glass bottles which are durable. Don't buy plastic water bottles every time you go out. Instead, carry your own and refill it when necessary. Note that prolonged use of a plastic water bottle to drink from is very toxic to your body.
6. Coffee cups:
The same goes for coffee cups. Instead of waiting for cafes to switch to a sustainable container, lead the way. Those tiny plastic cups burn your fingertips, contain a minimal amount of coffee and pile up in landfills for another hundred years. One of the best alternatives to plastic cups is an eco-friendly tumbler.
7. Spoons and Forks:

Spoons and Forks used in kitchens are usually made of stainless steel. But when there is a celebration at home or a picnic, people use plastic spoons and forks because they are easy to carry around. Switch to an eco-friendly option like wooden spoons and fork. You can also use plates and cups made of leaves or bamboo. Disposable cutlery doesn't have to mean using plastic.
8. Plastic lighters:
You can absolutely avoid plastic lighters with good-old matches. Many companies which manufacture matches are using wood that is grown in sustainably managed areas. Also, the lighter needs to be refilled all the time. Instead of stock up a few boxes of matches once in a while and you are good to go.
9. Plastic Straws:

Whether it is coconut water or a fruit smoothie, they all come with plastic straws. Deny those straws. Invest in a reusable stainless-steel straw which is washable.
10. Cling Wraps:
Cling wraps are thrown away after a single use. Why aren't we switching to beeswax wraps already? These wraps are made of thin cotton-cloths and lined with beeswax. The beeswax has anti-bacterial and anti-fungal properties allowing you to use to product for a couple of months. These wraps are washable.
11. Plastic bags:

To make your life plastic free, there is a lot of work to be done on your side. Note that plastic bags are often used when one packs breakfast or purchases a sandwich to go. Instead have a kit in your car consisting of a container, reusable straw, coffee tumbler, and a steel water bottle.
12. Plastic garbage bins:
Get rid of the plastic garbage bins in your home. Instead, invest in a steel garbage bin which comes with charcoal filters. These filters control the bad odours. Also, purchase BPI verified garbage bags which are entirely eco-friendly.
Don't ignore the smaller appliances in your home
To make your life plastic free, always look out for eco-friendly alternatives for plastic items, even for smaller ones. For example, scissors used in the kitchen or for stationary purposes have plastic on their holders. Instead, opt for an environmentally friendly option- scissors entirely made of stainless steel.
13. Iced Coffee Makers:

Iced coffee makers are cheap because they are made of plastic. Switch to a glass brewer which can be used to make coffee and tea. It is argued by many that coffee brewed in a glass one has better taste than a plastic one. Also, they are durable, stylish and safe.
14. Plastic Hangers:
Throw all your plastic hangers which break under a little strain. Invest in good wooden pegs which can afford to carry heavy sweaters too.
15. Juicer:
Stop using store-bought lime juice for cooking. Instead, invest in a good stainless-steel juicer which can squeeze the lime in a jiffy.
Eco-friendly grocery shopping is possible.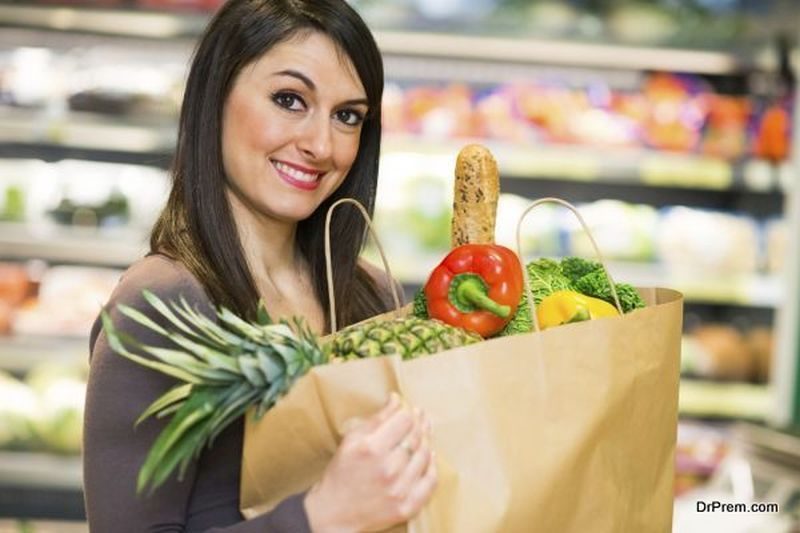 Many individuals who are enthusiastic about making their lives plastic free face their biggest hurdle in the grocery store. The usage of plastic doesn't stop at packaged items. Even vegetables and fruits are often packed in plastic bags and containers.
Here are some excellent alternatives to plastic containers and bags:
Reusable bags
Glass jars
Mesh bags for vegetables and fruits
While many of the firms are switching to sustainable packaging, grocery stores should encourage customers to bring reusable bags.
Some stores in Canada are promoting eco-friendly packaging and are providing reusable bags and containers to their customers.
Avoid buying bread and other bakery items that are packed using plastic. Instead, carry your cloth bag which is clean.
Save Water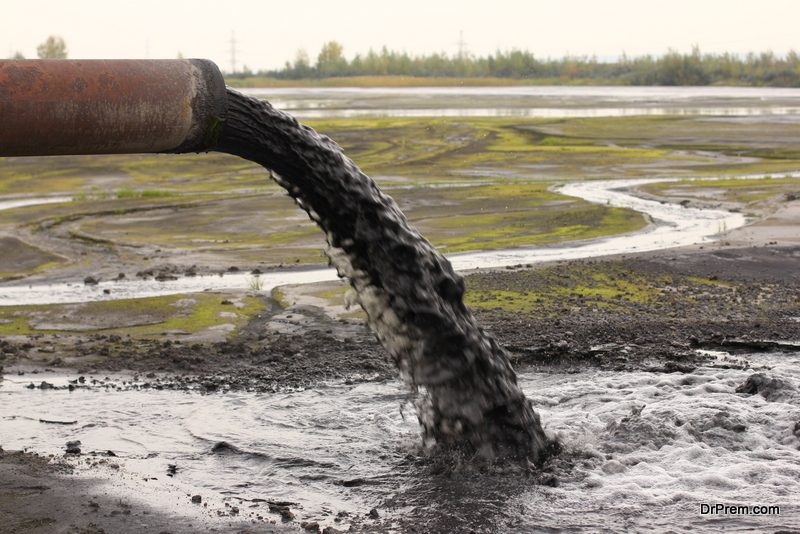 While you are taking baby steps towards green living, note that saving water is an important path. Smart use of water isn't enough. To make your life plastic free, dumping chemical and plastic waste in water bodies is something you should protest against.