Did you know that by growing plants at home, you can end up making money? Yes, you heard it right; you can make money in your backyard. Your garden can be a source of income, all you need to do is to is to add a bit of imagination and try a couple of profitable gardening tips, which have been shared by people leveraging the piece of land adjoining their abodes. Your garden can get a market to sell flowers, car boot sales that remain the budding sale grounds for your home based gardens. All you need to do is to just ripe for the picking. Well, let's check the ideas to earn from your garden:
1) Grow and Sell herbs
The first way to make money in your backyard is through selling herbs. All you need to do is to grow herbs and sell them. These are simply fantastic ways of using it for your garden for this homegrown ingredient, which are used to prepare any signature dish or the meant for garnish for any experimental cocktails. Both fresh and dried herbs are required for culinary use and this is the best method to make a profit from your garden. You can earn from your garden by selling herbs like basil, thyme, rosemary and mint to the local market.
2) Sell Decorative and Edible Flowers
Growing plants at home backyard like edible and decorative flowers can help you make money. These may not appear to be tasty, but many chefs at the hotel use the same in different recipes for making garnish dishes for the winning combination. The idea is to work on the edible ones that can be easily consumed in the market. For instance, dandelion is a perfect salad ingredient and is also used to make cool wine. Also, there are certain flowers, which can be used only for decorations that include azaleas, rhododendrons, and daffodils. These are not often safe to eat hence the only best option is to sell them for decorative purposes. This way you can easily earn from your garden.
3) Hire out your garden for camping and parties
You do not have to grow flowers only all-time to earn from your garden. Instead, you can give on hire for parties and camping activities. If you have a well-maintained garden of a decent area, you can easily give them out on hire for parties. To play safe, give it for children parties as these do not involve alcohol and do not even have sound pollution to create the mess. This way you end up making 800 USD per party without investing much efforts and time. Similarly, if you plan to rent out the garden for campers, you end up making decent money. This can be a useful idea for people who have large size garden spaces closed to the area of interest.
4) Grown your own booze and cocktail the best way to Earn from your garden
You may not know that the cocktail trend falls under botanical, which give rosemary syrups and the hibiscus-infused Barsol Pisco.  The people in the domain of producing cocktail find the words like small batch and artisanal very much musical to their years. Interestingly much of these can be grown quickly in the garden. If you can easily grow these ingredients and herbs in your garden, you can grow the same at a fraction of cost and can easily sell the finished products. If you are able to grow your own apple trees, you can easily grow your own booze. You can think of transforming the glut of apples into cool homemade apple cider or do similar things to make money out of it.
5) Grow your own fruits and vegetables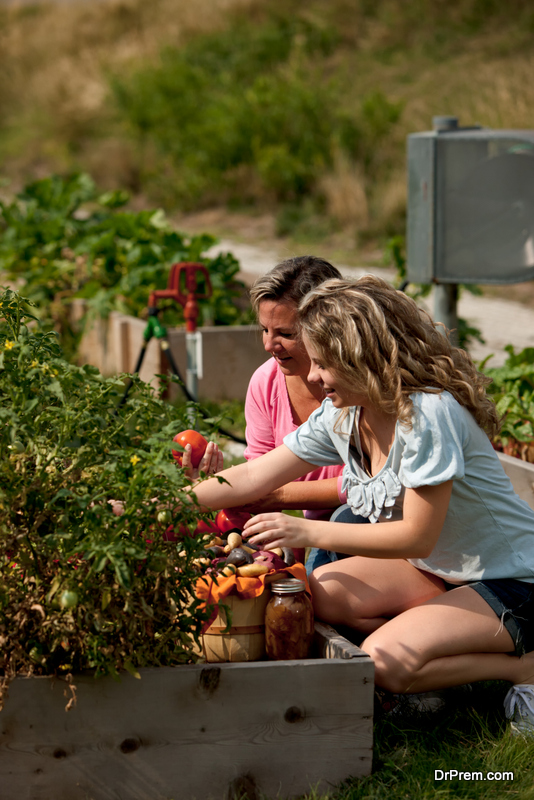 The other way to earn from your garden is to earn from your garden. You put loads of your money getting fruits and vegetables at home, which can be saved with this idea. On an average, you spend a lot in packaged salads, which can cost you a few bucks. These include getting lettuce seeds and heads of the same. All you need to do is to barter the same with your neighbors and friends to give them fresh or sell them in the market. With the current growing market for the fruits and vegetables, more and more gardeners are earning big money growing fruits and vegetable in the market.
6) Try Beekeeping
Beekeeping is a hobby of many people, and as per an estimate, there are more than 44,000 beekeepers found in the market in the UK alone.  So, just forget about the other parts of Europe and another place. As per the same report, around 40lbsof honey is harvested every year from different gardens. The bees are easy to manage, and they are more they are more than self-sufficient beings. However, the only one thing you need to do is to consult your neighbor first as they may have an allergy for the bees that can object at the later stage.
7) Grow plants to sell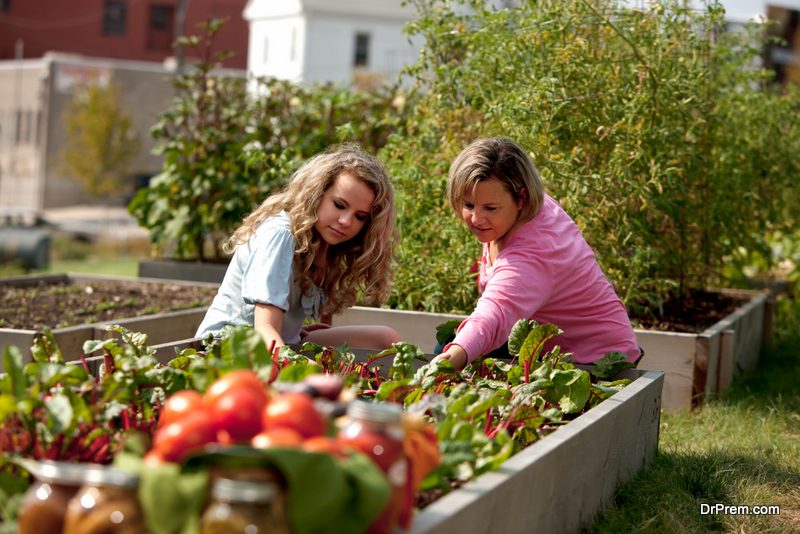 You can convert your garden for cultivating plants to sell them. Perennials are simply good to start at this juncture. These are easy to maintain and remain self-seeding from root cuttings and thus can get enough of added benefits as they are seen expanding quickly. You can easily cultivate a variety of herbs including ginger mint, pineapple, and Vietnamese coriander and so on. These end up attracting the gastronomes without getting the green fingers.
Final words
In this way, your garden in the backyard can offer you ample opportunities to make money from it. The above are some of the best ways in which your garden can become a good source of income. All you need to do is to try them seriously in your garden and start boosting up your monthly income. Good luck!