Winters come with two things. First, you get vacations and you have time to kill. Second, it is so cold outside that you don't want to do anything. To combat this, you can do one of two things. Either you can stay home and watch films, or you can find indulge yourself in some sort of winter activity. However, during winters for even staying alive you are forced to have a high carbon footprint. So, when you are doing some sort of outdoor activity, it is obvious that it would multiply your already carbon footprint even further. In a situation like this, if you are an eco-conscious person, you would definitely want to know about eco-friendly winter craft ideas and activities you can do as a family.
Eco-friendly winter craft ideas for kids
All children love doing craft activities and nothing can beat their feeling of happiness when they finish a craft project. Winter vacation is a great time for any child's physical and brain development, and Art & crafts are an excellent way to keep your children happy and busy during vacations. The homemade toys, sustainable gifts, decorative items are such things that develop the creativity & imagination skills of your kids.Here are some great eco-friendly craft ideas that involve both fun and environmental habits for your kids:
Here are some great eco-friendly craft ideas that involve both fun and environmental habits for your kids:
1.SNOWMAN CRAFTS:
Snowman craft is a great idea to make together with your kids and the best way to spend too cold days of winter when you are stuck and sitting idle at home. During winter days making a cute snowman is fun. There are a number of snowman crafts like smiling snowman envelop, snowman globe, tissue paper snowman etc. for kids to have fun and enjoy! Smiling snowman envelope is a great way for children to send a letter to their friends during winter vacations! They can décor envelops by making smiling snowman face on the envelope with marker, sparkle or with crystal beads. Making envelops is the best way to recycle waste papers and spark your kid's. 
2. PENCIL STAND CRAFT:
This creative and colorful pencil stand idea will make your kids enjoy their winter vacations. It's a fun and useful activity for kids to make pencil stand from waste materials. They can give pen stand a fruity twist. A delicious waste material pen stand craft will boost your kid's interest in getting back to school. I suggest making pen stand in pineapple shape that would grab all the attention on your kid's study table. All they need is a plastic jar, green yarn, colored paper, tape, glue, paint and some paint brushes to decor this pretty pen holder. Your kids will love working on this project. Moreover, it will help them in staying organized and in stacking their stationery things.
3.PAPER BAG CRAFTS:
Exciting days are here for kids as time-table and studies are far away from their lives. Innovative crafts are a perfect way to keep them occupied during vacations. So we bring paper craft ideas for your kids that are full of creativity. In this festive season, I'm sure your house would be full of gifts, cookies, candies. So, you can suggest your kids to make paper bags to give presents to friends & relatives. This would be a great way to make someone smile, as well as getting crafty! They can décor the paper bag with pretty reindeer face with glittery bright red nose and horns made of brown senile stems to grip the gift bag. The material required for reindeer paper bag is easily available in every house that includes some papers, glue, tape, glitters, stones etc.
4. MACHE CRAFT:
Children can make environment-friendly art by recycling old things and we can teach them the importance of our natural environment by indulging them in some activities that are eco-friendly as well as fun for them. We all have old newspapers, magazines in our homes, so give your kids the idea for mache craft from that old newspapers and magazines. Your little kids can create objects dart, a globe from paper Mache. All they need is glue, some papers, paints and One thing they need to keep in mind that they need plentiful time to dry the paper mache also they need a lot of space to perform this activity.
DIY toys made from recycled material
Children being fan of toys want variety of toys that can add fun to their playtime. For making the playtime fun, it is essential to use imagination and creativity while making toys. When you are making toys for your kids yourself, make sure you are doing something creative that your child will love.While you make toys yourself at home, you will use the old and obsolete things. Making toys from old stuff, you are saving cost, saving Earth and entertaining kids simultaneously.
Nothing can be better than utilizing the old things in making something new and creative. Shaping old thing sin new way will make you a creative parent besides saving your money.Below are some entertaining and fun toys that you can easily make at your home, using your creative minds and imagination. These DIY ideas are not only easy to make but are the perfect eco-friendly winter craft ideas and activities for kids.
1.    Recycled bottle helicopter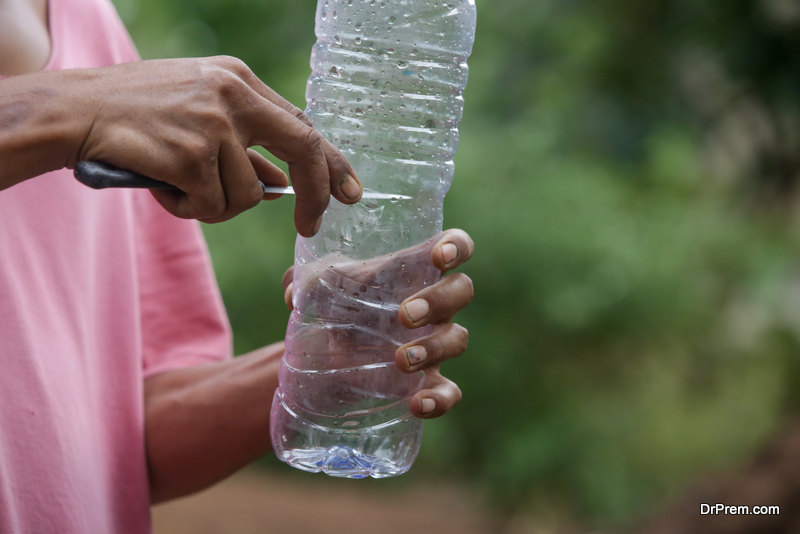 For making helicopter from old plastic bottle, you just need few things like plastic bottle, pin, ping-pong ball, and bent head straws. Start by making a hole in the bottle of the cap by scissors or knife. Now cut the bottle into two parts and a thin stripe that will join the helicopter later on. After you have cut the bottle in two parts, cut all the straws. Now take two bent head straws and using stapler, pin it up with the little thin stripe you cut earlier. Put another bent head straws into the hole in the cap. Pin two straws for making the propeller. Now attach the upper part of the bottle on the two bent straws attached with thin stripe. Finish it off by fitting inside the ping-pong ball on the open end of the bottle and pinning the propeller at the top.
2.    Amusing sprinkler
Children love to have fun in water. Sprinkler is a fun toy for all the kids. Making it is fun and anyone can make it effortlessly. Take a big 2-liter plastic bottle and with the help of scissors or sharp instrument make some holes in it. When you think there are enough holes in it to sprinkle water everywhere, take two or three more bottles and do the same to them. Now go to your garden or lawn and drop these bottles down little far from each other. Now attach the water supply to the bottles and turn it on. Make sure your kids are there to enjoy the sprinkling. As soon as you will turn on the water, you will see your kids enjoying the sprinkles of the water.
3.    Shoebox Pizza Oven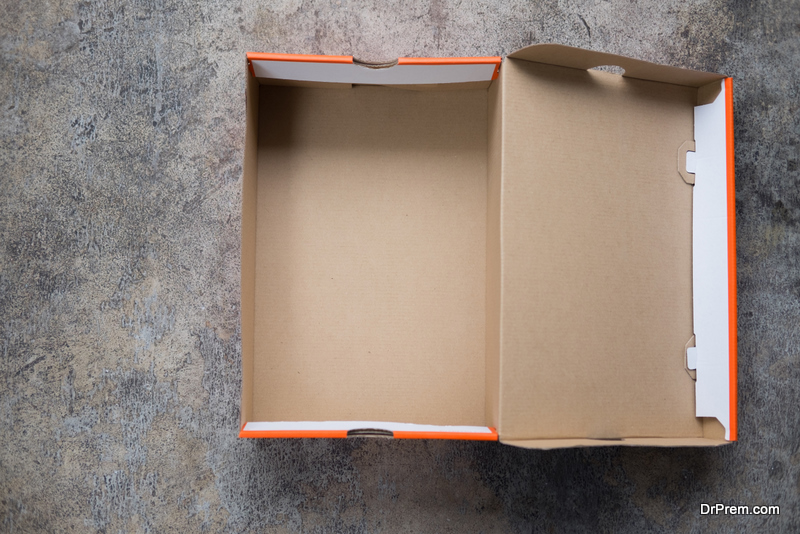 Start by collecting the material that is shoebox, scissors, colored paper, and pins. Take a shoebox and open its cover. Now cut the little part of the box, but not from the ends to make it look like door of the oven. After cutting, close the box with its cover. Now for decorating the cover cut two little circles of cardboard along with same sized colored paper to paste on it. Now on the cover of the box, attach these buttons like cardboard circles. Now for making a pizza, cut white paper in the shape of pizza and top it up with veggies made out of colored paper. Shoebox pizza oven is a lovely toy for children who love to cook.
4.    DIY pillows from old T- shirts
Kids love pillow fights and when they have many pillows around, they can enjoy a better game. For making the pillows from t- shirts, first take out all the old t-shirts from the cupboard. Now choose some funky t- shirts that you kids will love to see. Now cut the design of the t-shirt and when done with cutting, turn it upside down and stitch it. After you are done with stitching, leave some part unstitched for turning and filling. Turn it to the right side now and fill in the cotton to make it a pillow. After filling, close that end and pillow is ready. 
DIY Activities you can do on a snowy day
Winter is for many one of the gloomier seasons of the year. In those parts of the world where it is excessively cold people can hardly step out a lot. The overall cold and harsh weather kind of rubs onto you and you tend to be inactive compared to other seasons. But there is no reason to do so and in this article, we decided to bring to you some fun DIY activities which you can indulge in on a snowy day. The kids in the house who tend to get all the more bored due to the absence of playing areas in the winter months will love these activities and enjoy themselves to the fullest.
Some funny activities to do on a snowy day
1.    Make a huge snow castle: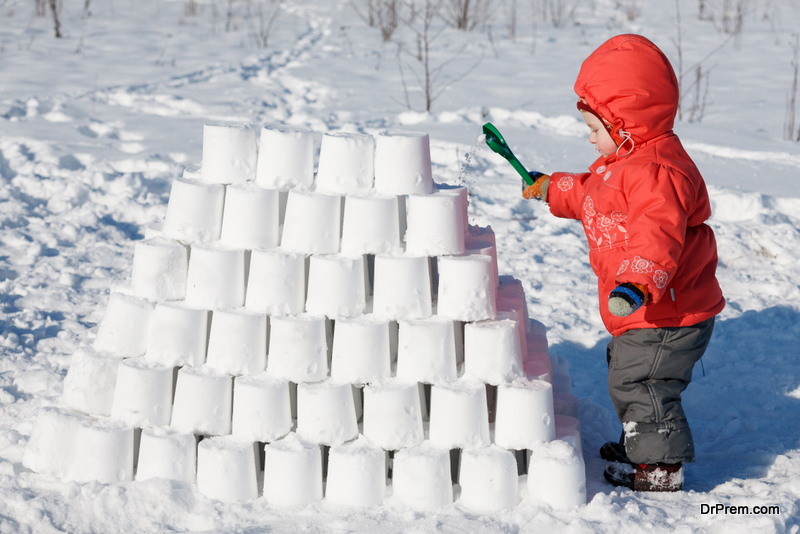 This has somehow been termed more of a beach activity over the years. However it must be said that the sand castles are no match for their snow counterparts. Not only does snow hold together much better than sand, they are stronger and thus can be built to much greater heights. So make the most of your winter days and test your creative skills by putting together a string and gigantic ice castle. With kids this activity is going to be all the more fun and will impart valuable patience lessons for them.
2.    Create mosaics from old magazines:
The winter holidays are a great time for your kids to brush up their art skills. You can help them in the process with this simple DIY activity. Get hold of some colorful old magazines and make the kids cut out small bits and pieces of these magazines to get a variety of colors. They can then create their own mosaic art on a snowy day. Apart from the general fun factor associated with this they will also have better art skills by the time winter is over.
3.    Graffiti on snow: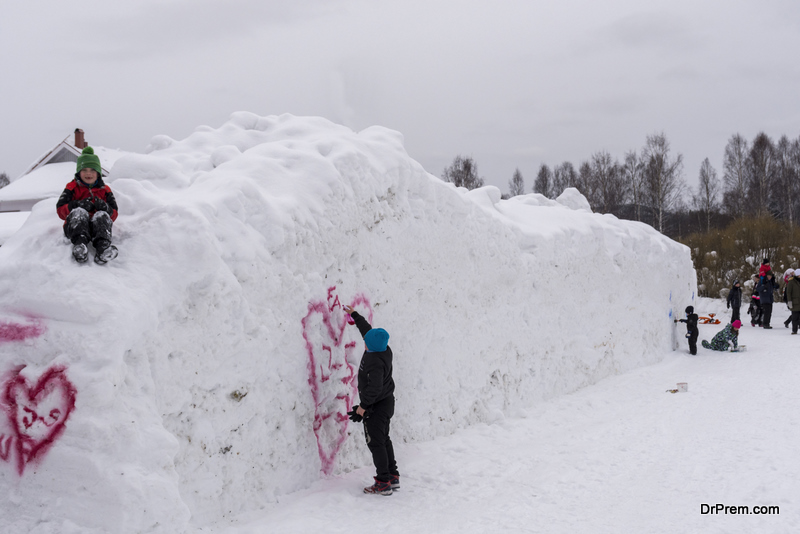 Few parts of the world have snow all the year round but many parts experience snowfall in winters. So if painting is a hobby this is an activity you would be in love with. Just ensure that you do not use colors with harmful chemicals in them as that just lead to be an eco hazard. Apart from that, graffiti on snow can be one of the most enjoyable activities on a snowy day. Paint all that you have in mind and use the natural colors for your temporary artwork.
4.    A camp in the house:
Outdoor camping for kids is more of a summer activity but that does not mean that during winters they have to sacrifice their love for camping. Set up a fun camp in the living room. Make it as realistic as you can with tents and blankets and some hot beverage. Your kids would love such DIY activities and it would enable them to enjoy the camping experience without the hazards of being out in the open in such harsh weather. To make the camp an even better place, have board games and chocolates to spend evenings warm and snug with fun games when it is snowing.
5.    Bake a treat: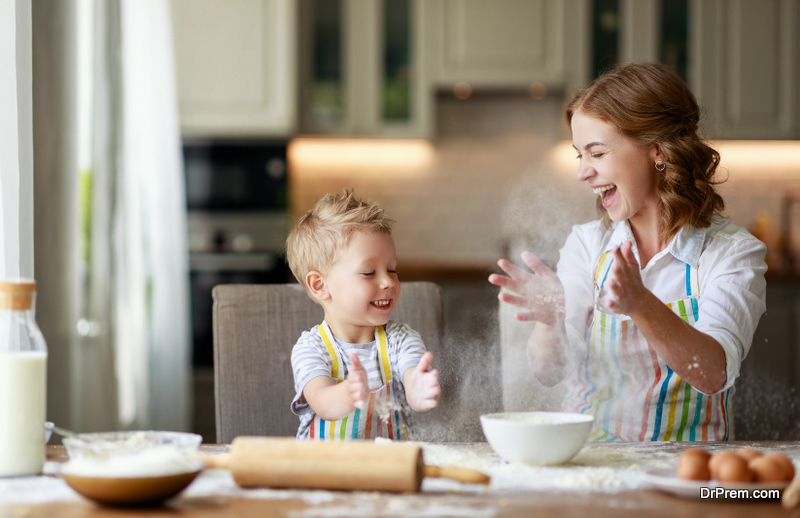 Winter is associated with the tastiest of treats and meals and it is all but incomplete without an array of delicious cakes. Try your hand in baking and even include your kids as a part of this activity. Not only is the cake making process fairly enjoyable it also has a delicious end result. Try making new cakes and cookies to be your snacks in the winter evenings. By the end of the season you would be an expert in baking with the repeated practice.
6.    Have a fun play date with neighbors:
Socialize when work is less or when it is not the best conditions to work. What better weather condition than the winter thus, if socializing with your neighboring kids is on your mind. Take time out to fix such a date where your kids can have a gala time playing with the neighboring kids. They can indulge in a wide range of activities and during the course of time not only will he have gained a friend but you will also get to know your neighbors better.
7.    Enjoy snow cones: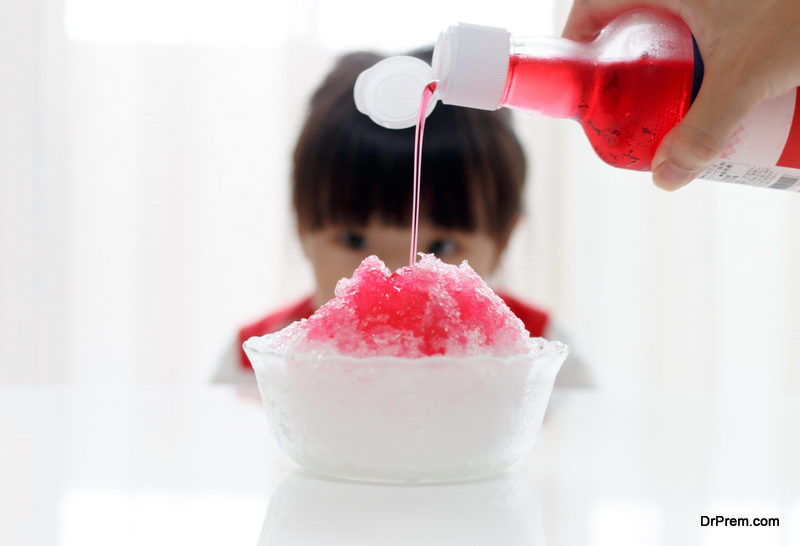 Snow cones are an absolute treat for the kids. On a snowy day treat your kids to some delicious snow cones after a long and tiring day of play. For this, remember to collect the freshly fallen snow and bring them home. Use your favorite fruit juice or simply squeeze a lemon and add some sugar to it. It is so easy and simple to make that even kids can make their own snow cone. Try this out the next time when it is snowing.
8.    A snowball tossing game:
This is one of the most fun things that you can do on a snowy day. Take some snow and make snowballs and indulge in a snowball tossing game with your kids. Take adequate precaution for this activity and do not unduly prolong it. But with the right methods this will be a fun game to take part it in when the snow falls thick in front of your houses.
9.    Make a snowman: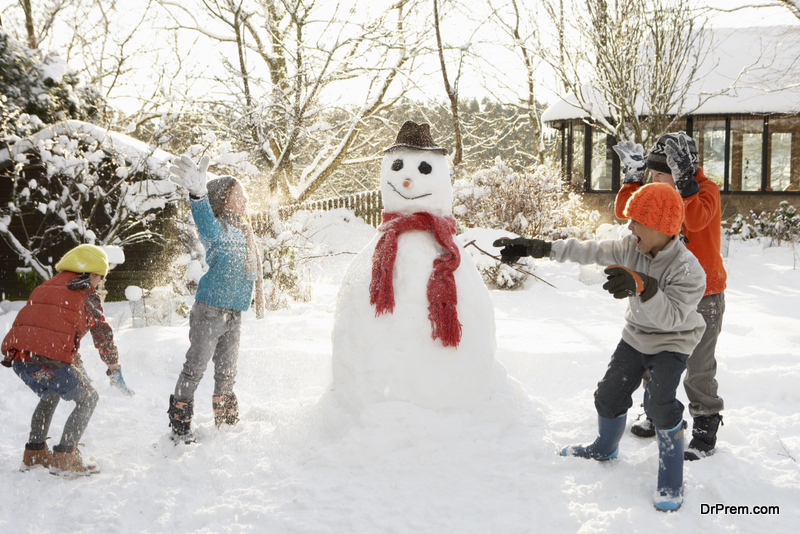 This again is a fun activity to be a part of when it is snowing. Make a snowman with impeccable features. To add to the fun you can pin up certain things to make the structure all the more realistic. Winter looks so much better with a snowman sitting pretty in front of your house. 
Final words on eco-friendly winter craft ideas and activities for kids. 
In the world that your kids are going to grow up in, it is important that you have eco-conscious children. It is a common notion that when it is snowing there is hardly anything to do but to sit indoors in the warmth. Now that you have read this article you surely know that it is anything but true and you can truly light up your winters by getting busy in these activities with kids. This winter make it feel like spring with such joyous activities. The cold months will no longer be torturous with these activities to be tried. The above-mentioned eco-friendly winter craft ideas and activities for kids and DIY toys are fun. One can apply their creative minds and imagination in its making. Using all those old and waste things, you can make funny and interesting toys for your kids, which they would love to play with anytime.