Children being fan of toys want variety of toys that can add fun to their playtime. For making the playtime fun, it is essential to use imagination and creativity while making toys. When you are making toys for your kids yourself, make sure you are doing something creative that your child will love.
While you make toys yourself at home, you will use the old and obsolete things. Making toys from old stuff, you are saving cost, saving Earth and entertaining kids simultaneously. Nothing can be better than utilizing the old things in making something new and creative. Shaping old thing sin new way will make you a creative parent besides saving your money.
Below are some entertaining and fun toys that you can easily make at your home, using your creative minds and imagination.
Recycled bottle helicopter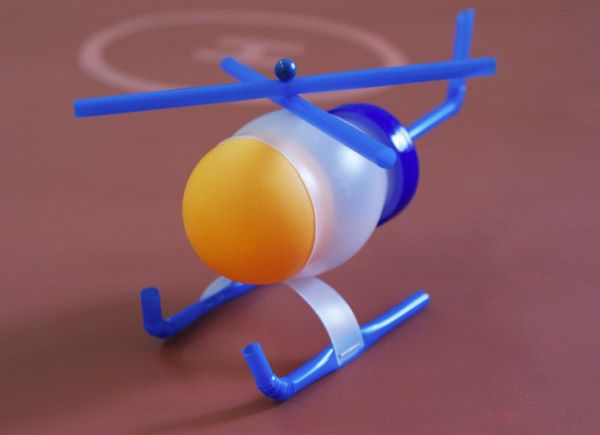 For making helicopter from old plastic bottle, you just need few things like plastic bottle, pin, ping-pong ball, and bent head straws. Start by making a hole in the bottle of the cap by scissors or knife. Now cut the bottle into two parts and a thin stripe that will join the helicopter later on. After you have cut the bottle in two parts, cut all the straws. Now take two bent head straws and using stapler, pin it up with the little thin stripe you cut earlier. Put another bent head straws into the hole in the cap. Pin two straws for making the propeller. Now attach the upper part of the bottle on the two bent straws attached with thin stripe. Finish it off by fitting inside the ping-pong ball on the open end of the bottle and pinning the propeller at the top.
Shoebox Pizza Oven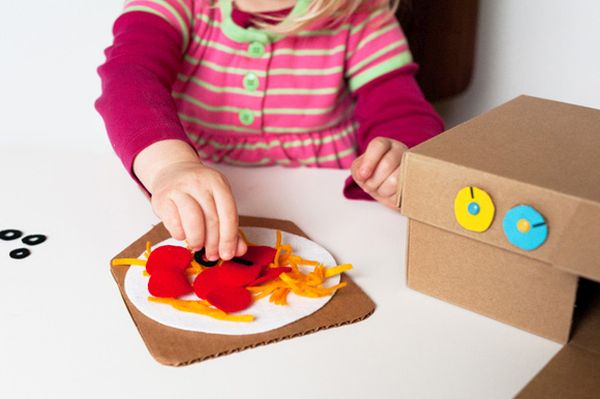 Start by collecting the material that is shoebox, scissors, colored paper, and pins. Take a shoebox and open its cover. Now cut the little part of the box, but not from the ends to make it look like door of the oven. After cutting, close the box with its cover. Now for decorating the cover cut two little circles of cardboard along with same sized colored paper to paste on it. Now on the cover of the box, attach these buttons like cardboard circles. Now for making a pizza, cut white paper in the shape of pizza and top it up with veggies made out of colored paper. Shoebox pizza oven is a lovely toy for children who love to cook.
Amusing sprinkler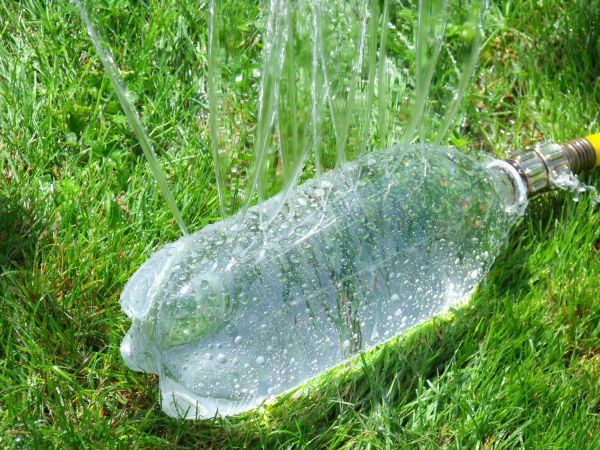 Children love to have fun in water. Sprinkler is a fun toy for all the kids. Making it is fun and anyone can make it effortlessly. Take a big 2-liter plastic bottle and with the help of scissors or sharp instrument make some holes in it. When you think there are enough holes in it to sprinkle water everywhere, take two or three more bottles and do the same to them. Now go to your garden or lawn and drop these bottles down little far from each other. Now attach the water supply to the bottles and turn it on. Make sure your kids are there to enjoy the sprinkling. As soon as you will turn on the water, you will see your kids enjoying the sprinkles of the water.
DIY pillows from old T- shirts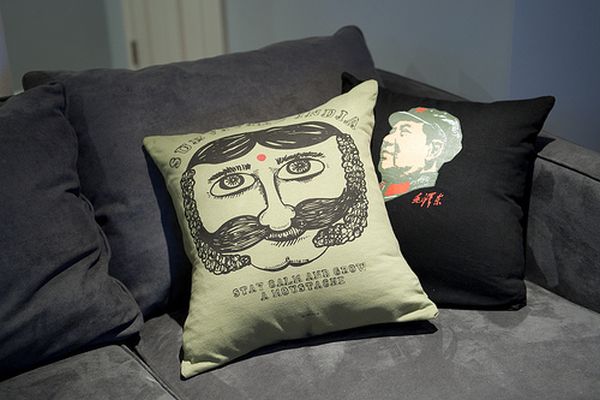 Kids love pillow fights and when they have many pillows around, they can enjoy a better game. For making the pillows from t- shirts, first take out all the old t-shirts from the cupboard. Now choose some funky t- shirts that you kids will love to see. Now cut the design of the t-shirt and when done with cutting, turn it upside down and stitch it. After you are done with stitching, leave some part unstitched for turning and filling. Turn it to the right side now and fill in the cotton to make it a pillow. After filling, close that end and pillow is ready.
DIY toys are fun and one can apply their creative minds and imagination in its making. Using all those old and waste things, you can make funny and interesting toys for your kids, which they would love to play with anytime.