Christmas in nearly upon us; and so, the last minute dashes to find loved ones the perfect presents have started rubbing our minds the right way. Things actually go trickier than otherwise when you start considering eco factors, like toxicity of components, use of renewable energy, longevity and recyclability of products, before buying that perfect eco gift. With our aim to help you find green gifts for anyone on your list, we have enlisted some unique eco items that would definitely top your last year's gifts for sure.
Check out some of our suggested green gifts below that promote green living and sustainable design:
Shower Time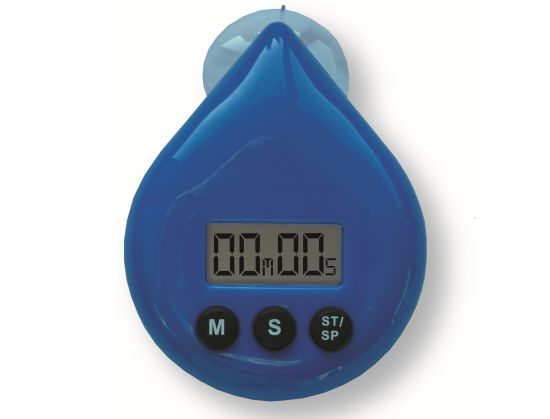 Price: $6.75
The Shower Time helps you set your own standards for water usage during your shower. One timer lasts for approximately one year. Featuring a "blue and red lighting sequence", the Shower Time flashes red during the last 30 seconds of your shower, thus helping you train for a shorter shower.
EcoButton
Price: $9.19
EcoButton helps you check your PC power usage and, thus, save on your electricity bill. The award winning retro-fit computer power saving device shows how much electricity you've save during your session.
Power Plus Barracuda Solar Charging And Wind Up LED Flash Light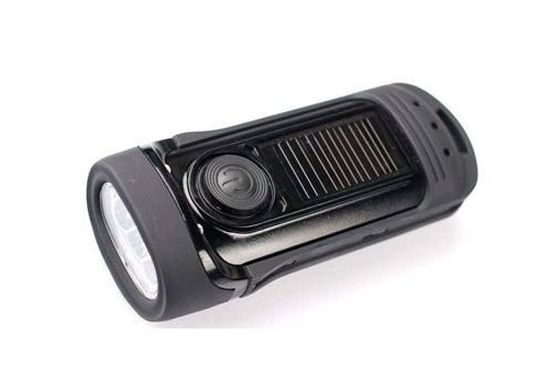 Price: $32.20 
The Powerplus Barracuda is a solar- and dynamo-powered LED flash light, which, aside from flaunting a unique and attractive design, is perfectly waterproof to a depth of 5 meters. Featuring three LED lights, the gadget promises to provide 60 minutes shine time on 3 LEDS, 80 minutes shine time on 1 LED and 110 minutes shine time on 3 LEDs flashing, on just one minute of cranking. Alternatively, one hour of sunlight generates enough power to help it illuminate up to 90 minutes in the power mode, 140 minutes in the flashing mode or 120 minutes when using a LED.
Power Plus Swallow Dynamo Bicycle Light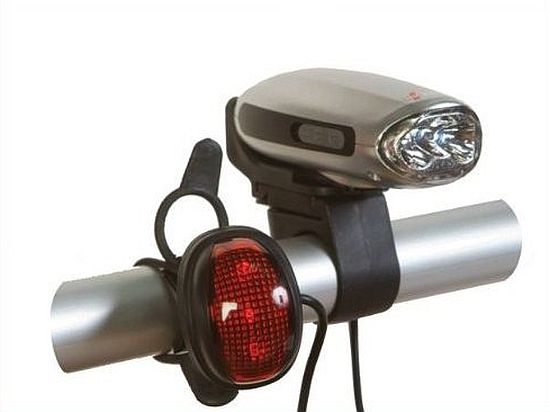 Price: $33.20
Just the perfect gift for any bike lover, the Powerplus Swallow Dynamo bicycle light comes with a 3-White LED headlight and a 3-Red LED taillight. One minute of cranking is enough to help the headlight and taillight shine for eight minutes. When it's fully charged, it keeps you headlight and taillight juiced up for 50 minutes. Moreover, you can use these headlights to charge your cellphone on the move.
Record Star Clock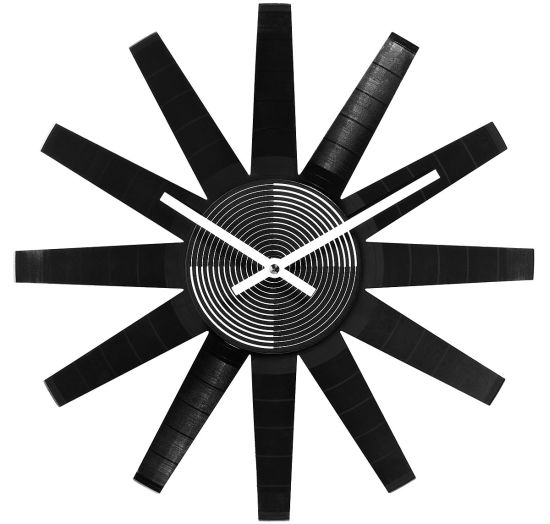 Price: $40.00
Created by Jeff Davis, the Record Star Clock lends a fresh lease of life to those discarded vinyl records bedecking the landfills. Jeff creates each of these clocks by laser cutting a retired record into starburst-shaped plate and then, he attaches the regular parts of a clock to it. Made from recycled record, metal and aluminum, the Record Star Clock's dimensions read 12″ Dia. x 1.5″ D.