Winters are already here. If you love knitting your sweater, then we suggest that you choose eco friendly yarns. These yarns are good for the environment and even for your health. There are innumerable varieties of yarns are available that you can choose to knit the sweater.

But before that, you should know which type of yarns you should avoid:
Acrylics: It is affordable, low quality and even toxic to the people.
Nylon: It is an energy-intensive product, but not biodegradable. It is a kind of plastic, which comes from crude oil. One can use ECONYL as the best alternative.
Polyester: It is synthetic, low quality, carbon intensive. When polyester breaks into pieces it turns into tiny microfibers of plastic. It creates havoc on human and ocean life.
Synthetic Dyes: The chemical and toxic dyes create a bad effect on the environment. So, one should avoid dyes in the fabric. Use an alternative to wool that is completely organic.
Here is the list of eco friendly yarns:
1.     Organic Yarns: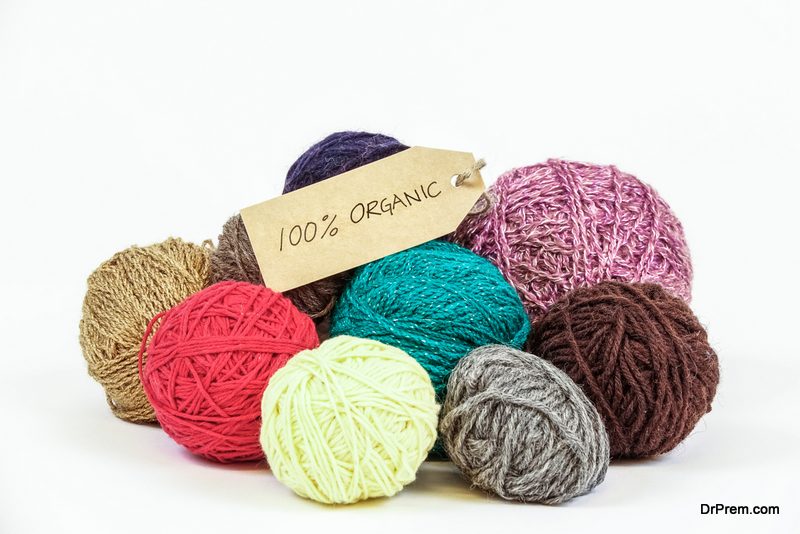 Simply cotton yarn organic- It is 100% organic yarn, which comes in natural shade and it is free from all bleach and dyes. It is a soft yarn, but colors in various types. It will shrink up to 5 to 10% in the length when it is washed and then dried.
EcobutterflyFarfalla Botanicals- It is Peruvian yarn, which is hand-brushed, hand-harvested. It is Fair Trade certified, which offers natural colors. A slight of color difference will be there from one yarn ball to another. It has a great texture, and it is soft and supple.
Skinny cotton of Blue Sky Alpacas- It is a cotton organic yarn, which is sleek, smooth and it has 21 shades. All the shades are natural and organic dyed. The stitch with this yarn comes super fine, and it is very easy yarn to work with.
Verde Collection Sprout- It is an organic yarn with nubby texture. It is cushy in nature. You can wash the yarn in the machine, and the yarn comes in varieties of colors.
Quince & Co Sparry Organic Linen- The crochets with this yarn comes smooth and clean. Once you wash the yarn, it will become drapey and soft. The yarn is available in 20 different colors. This yarn is very good for your skin.
2.     Recycled Yarns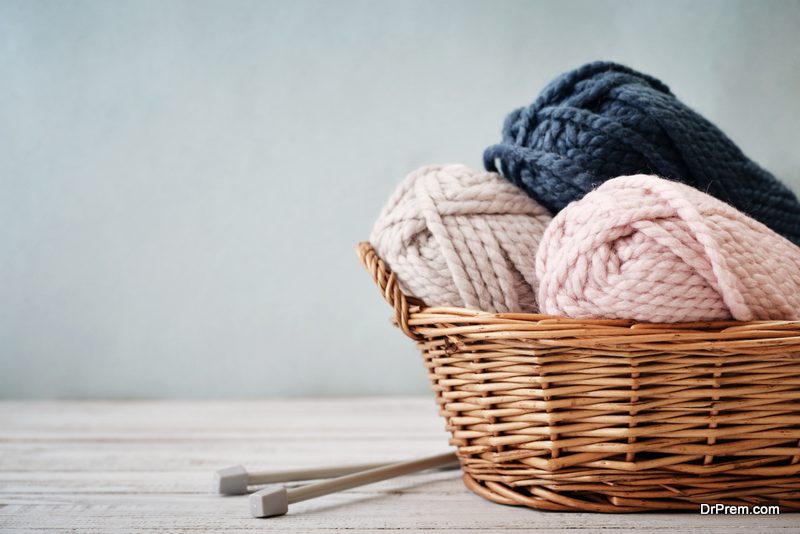 Kollage Riveting- It is made from recycled blue jeans. Riveting comes from the materials that are 80% post-consumer. It is available in almost 19 colors. You can wash the yarn in the machine and you can even put in the dryer. It is comfortable, and you will love as the pair of jeans.
2nd Time Cotton- It is recycled cotton in a new form. It is a type of ethical knitting. The colors are fabulous, and the blend is soft.
Berroco Remix- It is a great mix of silk, lines, acrylic, cotton, and nylon. It is created from recycled fibers that are available in 20 different colors. Though you can give a machine wash to this yarn, you have to dry it flat.
Darn Yarn and Chunky yarn- It is made from manufactured waste and it turns out the gorgeous yarn. The chunky yarn is thick and soft at the same time. The colors of the yarns are amazing.
Kitsdiezijn T-Yarn- It is a Netherland based t-shirt yarn. It is available in great colors and is made of high-quality cotton.
3.     Merino Yarn organic
This yarn is made in the USA, and it is hand dyed with all-natural elements. It offers you ethical knitting, which makes a soft, supple and warm sweater for winters.
4.     Alternative Fiber Yarns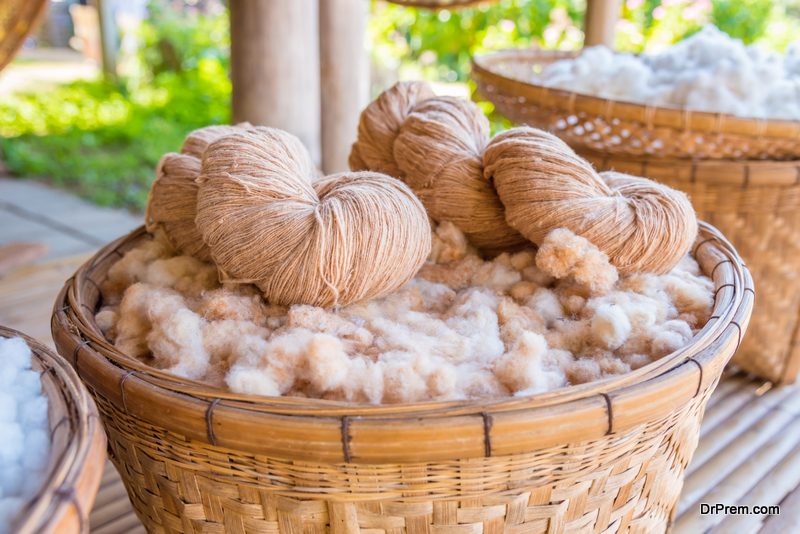 Darn Yarn with Banana Fiber- The fiber is taken from the banana tree bark. It is a sustainable brand, which is strong, silk, and soft texture. Well, the yarn of banana fiber is biodegradable.
Yarn of sea silk hand maiden- The shimmery silk yarn looks luxurious. It is made from seacell and you must hand-washed this yarn. It is perfect for the lacy items.
Lana Knits Hempton- It is made in Italy, and it is a perfect blend of cotton and hemp. It gives a silky, soft feel with a great shine. It is available in 14 different colors. You can wash in the machine and dry in a careful manner.
SWTC Pure- It is made from the soy protein and it is 100% organic and alternative to wool. It gives gorgeous sheen, soft takes away all the moisture, and it is very warm.
Bamboo Be Sweet- When you grow bamboo like the weeds, then it turns out to a simple yet beautiful yarn. The yarn is hand-dyed, and it shines like silk, antibacterial, and you can wash it in the machine. They support artisans' family to make these beautiful eco friendly yarns.
5.     Flax Yarn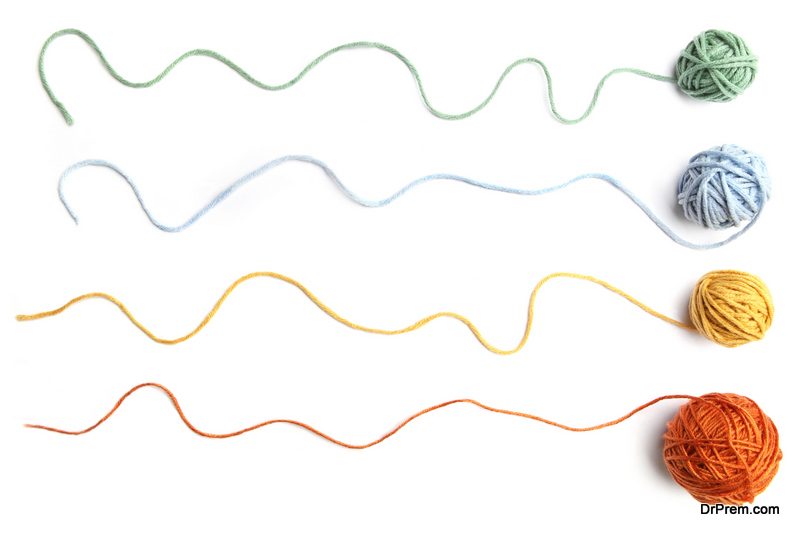 Euroflax yarn is made from flax fiber. First, it is double-boiled and then steamed to give the soft feel. You can use this yarn for the home décor. This yarn is useful to make garments. It is a sustainable brand, which thinks of the environment, human health and animals.
6.     Corn Yarn
It is a yarn, which is made from corn fibers. It is a unique fiber which is easily dryable and washable.  For summer knits, they are perfect because they are light. It is one of the eco friendly yarns that are super comfortable, super soft and easy to knit.
Final Words
You will get these eco-friendly yarns in the local store and online store. These yarns are really worth to use because they are available in high quality and give you the ultimate feeling of softness. So, you can wear them any time, and it will never disappoint you. They are 100% organic, and you can use them for any purpose. The yarns will not create any harm to our environment, and it will be good for human health and animals. So, you can use these yarns to make great sweaters.