Winters are here and there'll be no real way to get outside into the garden to grow fresh greens. If you're seeking an alternative, consider growing greens (plants and vegetables) indoors. In the winters, plants will not just clean the air inside the house, but will also provide you and your family some healthy, organic foods grown yourself.
Indoor gardening can also be useful for city dwellers who do not have enough gardening space, or in many cases, don't even have balconies. For growing indoors and reaping benefits out of it, you don't necessarily have to be a farmer; indoor gardening does not require additional skills and takes up as much space (at home) as you're willing to give it. Here are tips by Dr Prem Jagyasi and his team members to go about gardening indoors.
Using recycled wine bottles vertically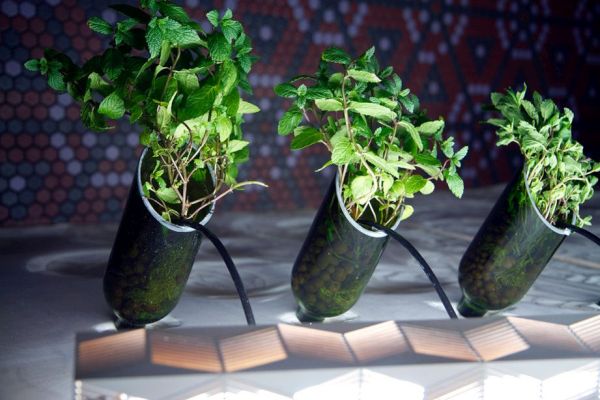 Empty wine bottles don't find a lot of reuse purpose at home. But products likeBioCity's indoor vertical veggie garden can help. Developed by designers at BioCity, Montreal, the beautiful installation uses reclaimed wine bottles which can be filled with soil to grow anything from cherry tomatoes to strawberries. Ideal for growing all types of veggies indoors, the contraptions is even more exciting since it's cost effective and does not require a lot of space.
Pod garden system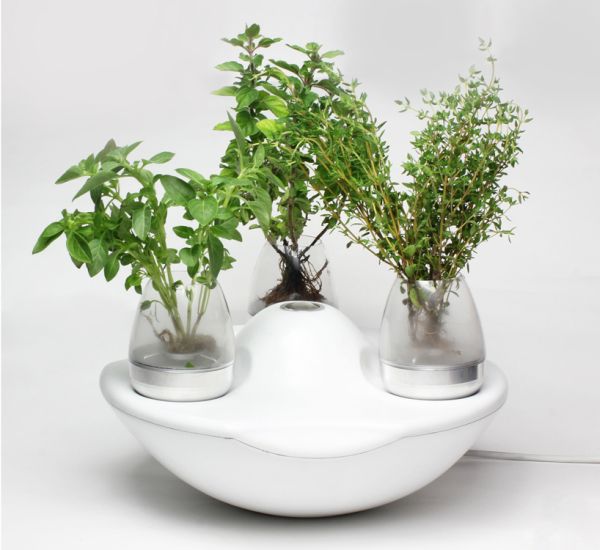 Designed by a group of students, who call themselves Greenfingers, the Pod garden system is a compact gardening system for the indoors. The system developed at the University of Auckland uses Fogponics for growing greens indoors. Fogponics is a subset of hydroponics, which employs nutrition rich solution to transfer nutrition to suspended plant roots through vaporization. Interestingly, one can join a couple of pod's together (depending on the space available) to grow additional plants.
Mason jar garden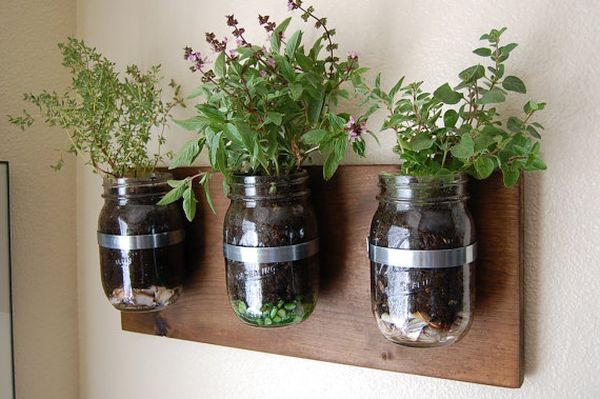 Developed by Summer Rayne Oakes, the creative DIY gardening project is a wonderful herb garden that can be placed anywhere in the house. The amazingly nifty creation has areclaimed wood strips mounted onto the wall. The strips have inexpensive plumbing parts attached to it, which can be used to fasten jars used for gardening. The indoor vertical garden is completely eco-friendly and easy to make, in case you want to try your hands at building one.
Vertical Fogponic garden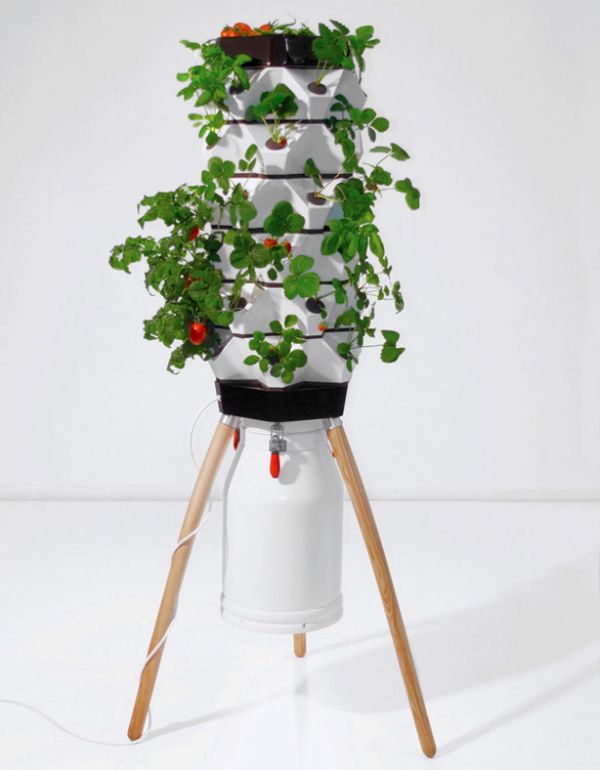 Growing food indoor is generally dependent on the kind of space you have available. When space is a crunch, a vertical gardening system indoor can be a viable alternative. Similar to the Pod garden system, this vertical garden (Fogponic Unit) also uses Fogponics for growing veggies and plants indoors. The vertical planting system allows nutrition to reach the suspending plant roots through vapors. All kinds of veggies and plants can be grown in this Fogponic Unit.
Creative folding window gardening system
Living in an apartment without a garden or balcony can have their own advantage, but they leave you with no place to grow plants and vegetables in case you're interested. If you too live in a small apartment deprived of an outdoor space, try this DIY project to grow a garden indoors.
The folding window garden is brainchild of French designers Barreau&Charbonnet. The pivoting window garden dubbed VoletVégétal lets you maximize the space available. It allows you to place your garden on the window, which can either be laid out flat in open view or kept upright in closed position. In case you're interested, you can create your own pivoting window frame which can hold planters.
There are endless ways you can transform everyday household items into clever gardening systems for indoor gardening. It's only about willingness to have a garden that you can use to grow your own organic veggies or beautiful flowers.